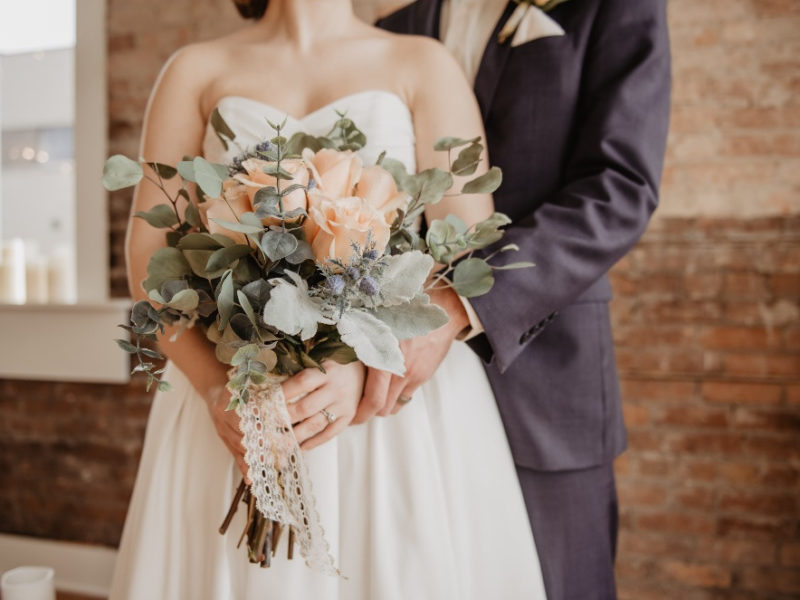 Others
10 Wedding Songs That Will Complete Your Wedding
The wedding song is indeed one of the most important factors on the wedding day. Not surprisingly, at every wedding, there will always be songs that are played from beginning to end. So, we highly recommend you to play these wedding songs on your special day.
People also read: Documents You Should Prepare To Get Married in Indonesia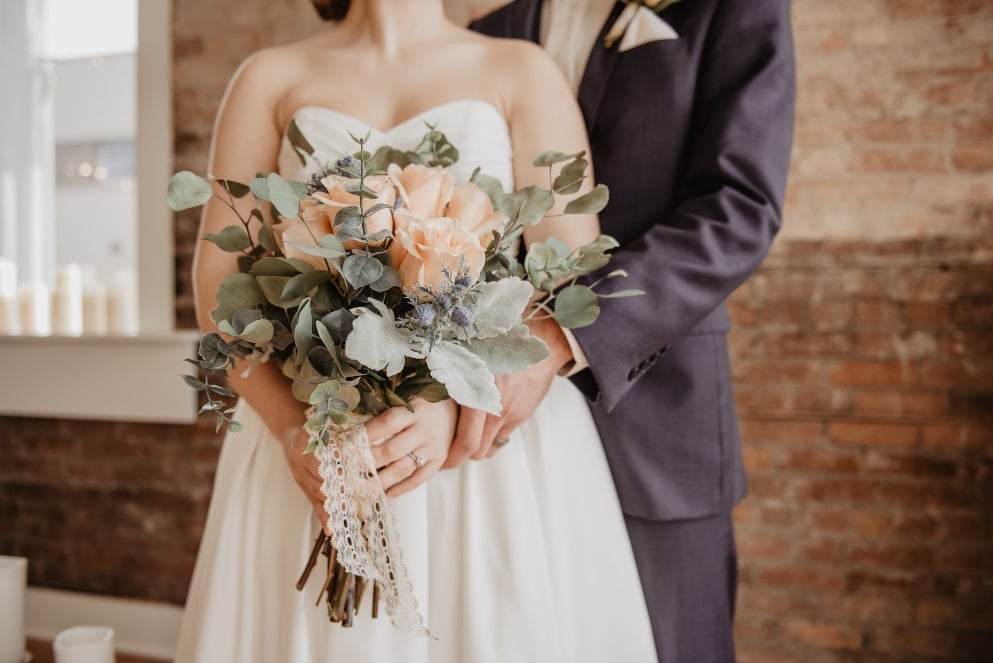 How Important Are Wedding Songs at Weddings?
This wedding song is indeed a trivial thing, but it turns out to be very important. Can you imagine that at weddings there are no songs or music playing? Wow, it must feel really lonely and the guests must be bored too. One of the reasons the wedding song is crucial is to support your wedding so that it feels more serene, romantic, and sweet.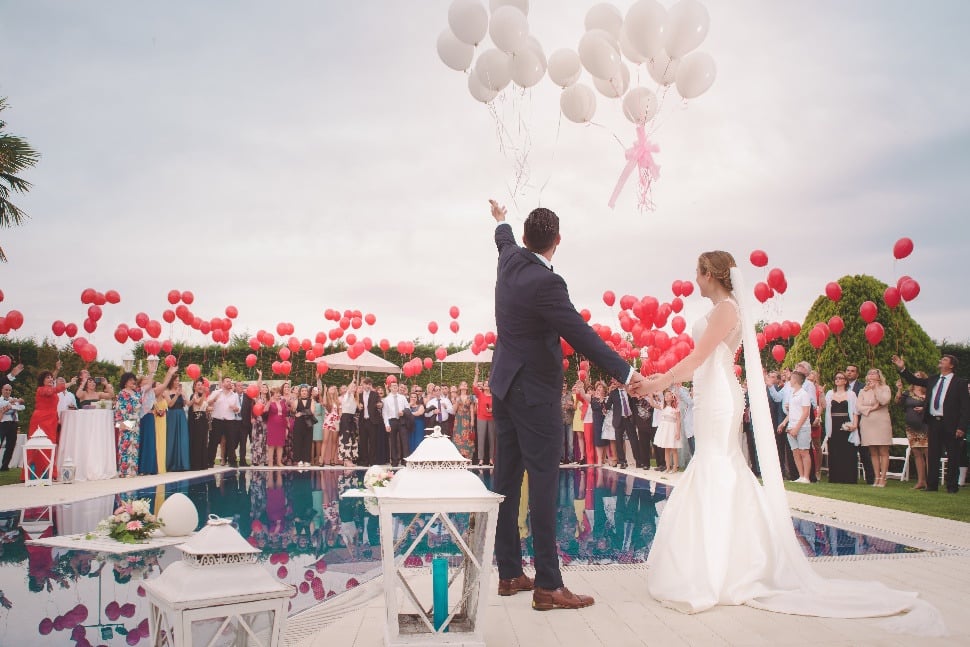 Well, usually the bride and groom choose their own song. You are one of them, right? So, if you and your partner want to find their own playlist, we provide the 10 best songs of all time to add to your collection. Let's check it together!
1. Marry Your Daughter – Brian McKnight | Wedding Song
Our first playlist is Marry Your Daughter. Who is familiar with this song? This song is definitely in every wedding.
The song Marry Your Daughter tells the story of a man who wants to propose to a woman in front of his parents. Besides that, the tone of this song is really sweet. It is very suitable to accompany your special day later.
2. From This Moment On – Shania Twain ft Bryan White | Wedding Song
For the second, it is also one of the bestselling songs and definitely plays at weddings. Even though it is an old song, the mellow and sweet tone is the main attraction for this song.
This song tells about a woman's very deep love for her partner. It does touch all the lyrics and tone, so this song also topped Billboard no.1 in its past!
3. A Thousand Years – Christina Perri | Wedding Song
The next song that has never been absent from the wedding, namely A Thousand Years. Even in the film The Twilight Saga: Breaking Dawn – Part 1 when Bella and Edward's wedding began, their soundtrack was also the song A Thousand Years! Surely Twilight fans already know, right?
The song also tells about someone who will confess his love after he has loved in silence for a long time. How beautiful is the meaning of this song.
4. Can't Help Falling In Love – Elvis Presley
This song is one of the old songs that is still successful today. Never been absent at any marriage. Not only at weddings, even this song has been covered by many famous singers such as Boyce Avenue, twenty one pilots, even Ed Sheeran.
For the song itself tells about how deep someone's love for their partner and describes the true love of two lovebirds. It suits your wedding day right?
People also read: 6 Unique Wedding Traditions in Indonesia You Should Know
5. Marry You – Bruno Mars
For the next wedding song, the tone is a bit fast, aka up-beat. But don't worry, this song still has its own impression that requires couples to play it on their wedding day.
This song tells the story of how someone who has the intention of marrying his partner. Very in tune with your wedding day.
6. Janji Suci – Yovie & Nuno
This time, the next song will come from within the country, aka Indonesia. The song Janji Suci is a song that is one of the wedding song playlists of the prospective brides.
In line with your wedding day, this song also tells about someone who wants to propose to his partner. In addition to the touching lyrics, the tone of this song is also very beautiful so it is suitable to accompany your wedding party.
7. Akad – Payung Teduh
The next best-selling wedding song is from Payung Teduh, whose title is Akad. From the title alone, you can already guess what the song is about, right?
The song is about a man who expresses his desire to marry and live with his partner. Wow, it fits perfectly with your wedding day later.
8. Teman Hidup – Tulus
Furthermore, there are songs from domestic musicians, there is Tulus. Tulus himself has released lots of romantic songs that always enter the best charts in Indonesia, so it's no surprise for this song.
Just like the title, the story of this song is also about a life partner who is always there when he is happy or sad. It is very suitable to describe the relationship between you and your partner.
9. Kisah Romantis – Glenn Fredly
This time, the most played wedding song is from the famous musician Glenn Fredly. Who doesn't know him? All the romantic songs from Glenn must have occupied our hearts because they are too relatable to everyday life.
This Romantic Story tells of a man who wants to marry his partner and live with his partner. This song also has a cheerful tone, so it will make the atmosphere of your wedding even more alive.
10. Adu Rayu – Glenn Fredly, Tulus, Yovie Widianto
The last song we recommend is Adu Rayu. It's a fairly new song, but make no mistake! There are so many fans of this song, even this song has topped the charts several times in Indonesia.
Can you imagine when a musician like Yovie Widianto collaborates with famous singers like Glenn Fredly and Tulus? Therefore, their work has become one of the masterpieces of the world of music in Indonesia.
Adu Rayu tells of a man who loves his partner and wants to be together even though there are many obstacles that stand in his way like a third person. Like other people's love stories.
Well, the 10 songs above are very definite songs or must be played on your wedding day. Apart from the very deep lyrics, the tone and tempo of the song are also very supportive of your wedding day to be more serene, sweet, and romantic. So, which song is your favorite that will make it to your playlist at the wedding?