Recharging after a full weekday isn't just lazing around in your apartment. It's Jakarta! Meet awesome new people, try new restaurants, go shopping —or join a cooking class.
But cooking classes aren't the only classes you can take here. We found other interesting classes you can take in Jakarta, from painting classes to scuba lessons, there are always new things you can learn every week!
1. Bartega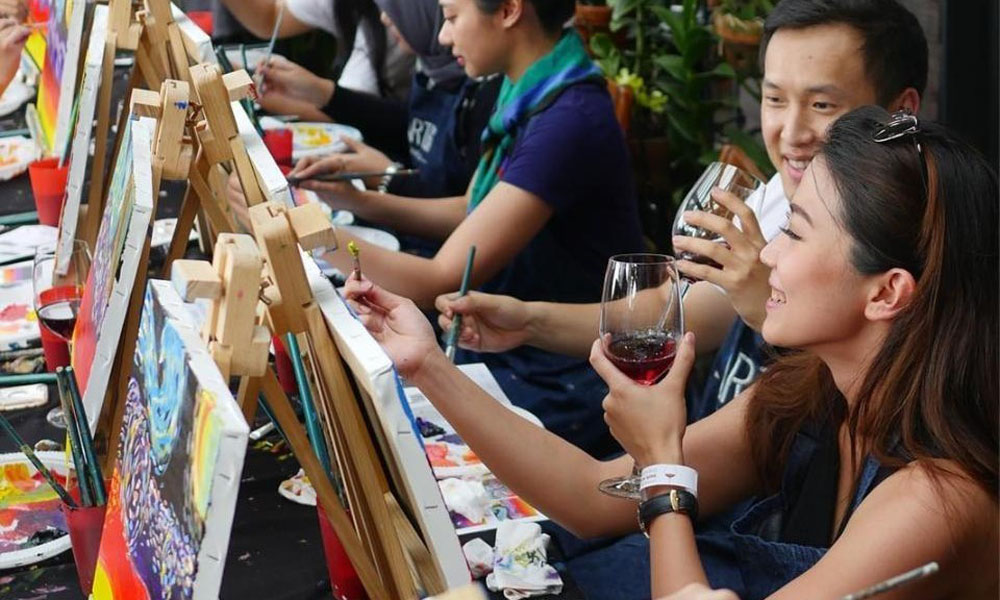 Bartega Studio is a workshop that invites everyone to drink wine together while learning to paint like a pro. Through their step-by-step guidance, you will be able to produce masterpieces and share them among your new friends. And what's more relaxing than spending an evening in the company of wine?
Their scheduled classes have unique themes that change every month, from Witchcraft and Wizardry, Japanese Springtime, to Paint Your Pet, where you can bring your beloved furry friends to the studio.
Bartega can also help you organize personal classes for birthday parties, family gatherings, and team-building events. Examples of their clients include IKEA, Chopard, and luxury beauty brand Cle de Peau.
Website: https://www.bartega.com/
Social Media: Facebook and Instagram.
2. Almond Zucchini Cooking Studio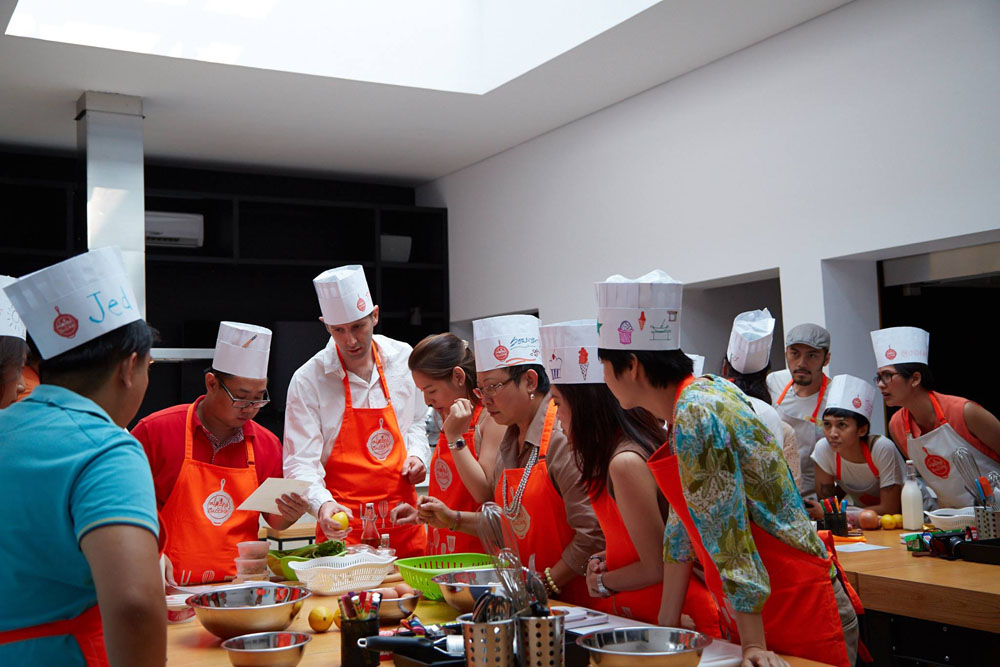 Ever wanted to learn to make pastries and artistic desserts? Or are you shy about trying out cooking classes but still don't know how to work your way around the kitchen? Almond Zucchini may be the best culinary school for you!
Their instructors are professionals and chefs that will guide you to work in a sophisticated prep area with utensils from Kenwood, Pantry Magic, and so much more. You will also get to work in teams of various ages and backgrounds, having lots of fun with different people every time.
Their workshops are usually intensive hands-on programs that run between 1-2 full days, but they also have shorter classes depending on the topic. For more info, join their mailing list or follow them on Instagram!
Website: https://www.almondzucchini.com/
Social media: Instagram, Twitter, Facebook
3. RAFA International Dance School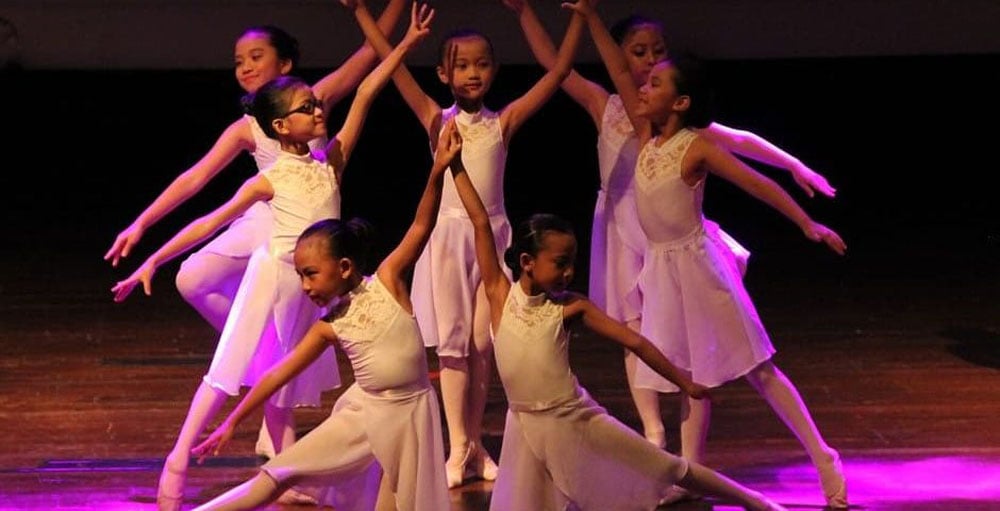 Standing for Rapid and Fun Activation International Dance School, RIDS is a dance school that encourages a friendly and caring environment for everyone.
RIDS has many different classes you (and your family) can join, from classical ballet to jazz & contemporary dance and hip hop cardio. You will also be guaranteed to train in small classes to ensure that they can provide you with individual attention.
If you're still not convinced, you can head over to their Youtube channel and view their past events and performances, in which they collaborate with companies like ASIS and JEC Eye Hospitals & Clinics. They also perform in international festivals like the 2019 Asian Pacific Arts Festival in Ho Chi Minh city.
Website: https://dancewithrafa.com/
Social media: Instagram, Youtube, Twitter, and Facebook
4. Viva Brazil Capoeira
Founded in 2013, Viva Brazil is an organization that wants to invite Indonesians to learn about Brazilian culture and train in Brazilian arts and dances.
Viva Brazil goes beyond just teaching Capoeira, which at this point has become a trend in Indonesia. One of their classes will train you in Maculele, a performative art that combines dance with traditional combat. They also have classes for those interested in learning and dancing the samba!
Viva Brazil doesn't just stop there, with classes like Brazilian Jiu-Jitsu and MMA workout. Of course, everybody is welcome to join, from ages 6 to 50+ years old!
Website: https://www.capoeira.or.id//
Social media: Instagram, Twitter, and Facebook
5. Indoestri Makerspace
Indoestri, as its name implies, offers workshops for adults interested in four of their classes: textile & leather, metalworking, woodworking, and surface (product finishing). You can drop in and register, but it would be much cheaper and more beneficial in the long run if you take up their membership deals.
However, Indoestri also holds other sorts of classes, such as making soap, hand lettering, and natural dyeing. They're also very friendly to coffee-lovers, as they regularly hold talks and discussions over coffee brewing and corn-grilling!
Website: http://indoestri.com/
Social media: Instagram & Facebook
6. Bubbles Dive Center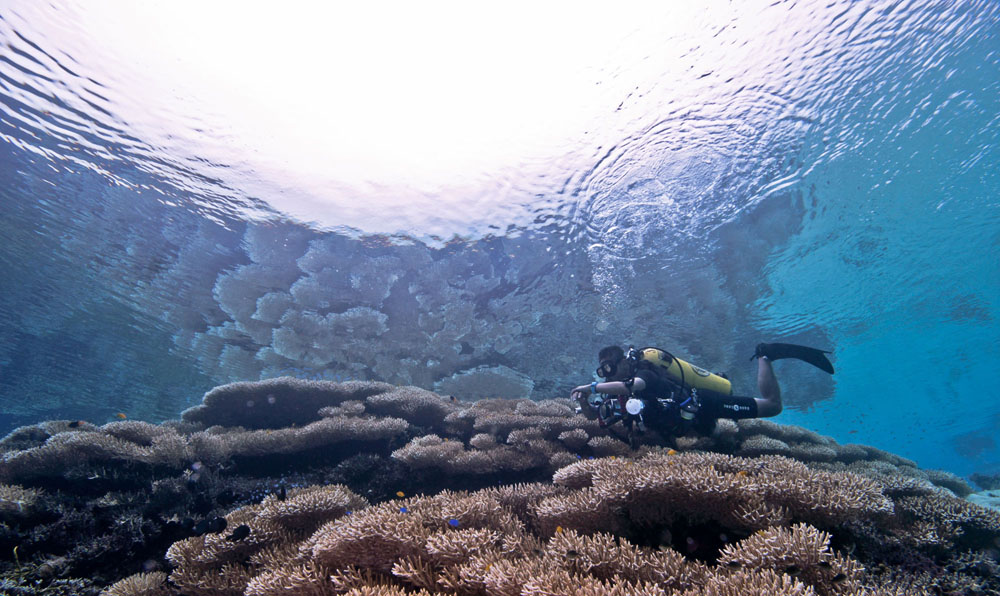 Scuba diving is one of the most exciting things you can do in Indonesia. Unlike with snorkeling, you can reach deeper parts of the ocean and admire the hidden corals or swim with schools of sharks in their natural habitat.
But learning to scuba dive cannot wait until you schedule a 1-month trip to Labuan Bajo. It's a skill that requires preparation and training. Luckily, you can do it right here in Jakarta.
Bubbles Dive Center is a diving course with instructors from PADI (Professional Association of Diving Instructors) for interested amateurs and advanced learners. BDC opens classes for beginners, open water divers, rescue divers, underwater photographers, and so on.
You can also join their hosted trips together with other members to dream locations such as Banda Neira, Tanjung Bira, Pulau Seribu, and even Krakatau!
Website: https://bubblesdivecenter.com/
Social Media: Instagram, Facebook, Twitter, Youtube
7. Doki Doki Craft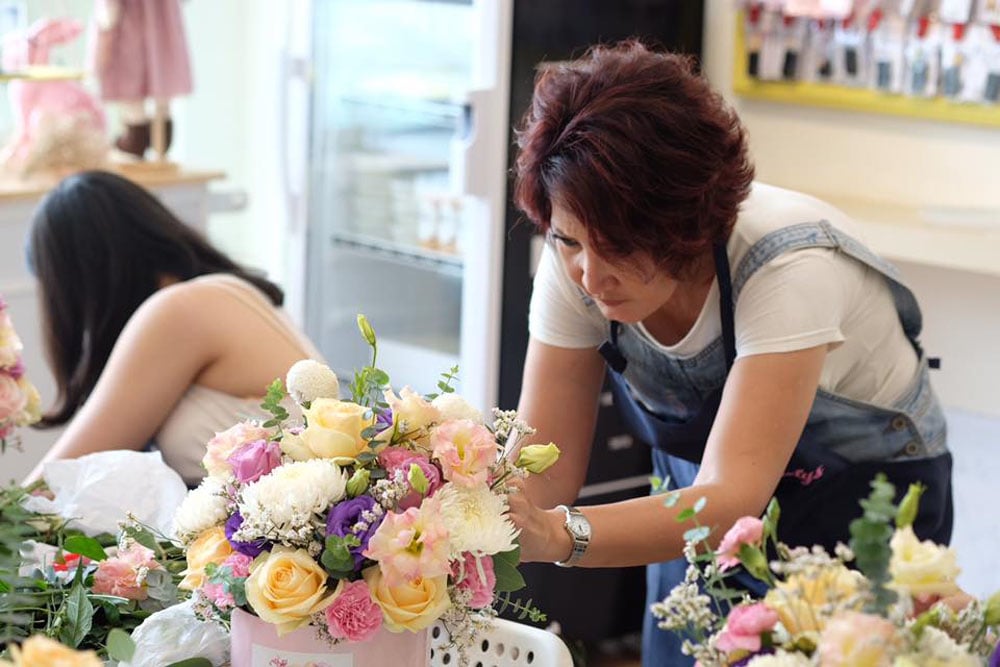 Doki Doki Craft is a haven for handicraft enthusiasts in Pluit, North Jakarta. The founders, Theria Sofa and Johannes Susanto, originally wanted to open a shop for things like resin, jewelry, beads, charms, craft kits, etc.
However, in August 2017, they decided to open their doors for beginners to share their love of arts and crafts. Now, you can join their routine classes with project themes like copperplate calligraphy, tatting earring, basic embroidery, and flannel sushi.
Doki Doki Craft also holds workshops for kids at their shops or schools. They want kids to learn to understand other people and build their confidence by making money pouches or animal figurines from air-dry clay.
Their primary goal? To teach kids (and adults) that there is no "right answer" in art!
Website: https://www.dokidokicraft.com/
Social Media: Instagram & Facebook
8. Kaminari Leisure Days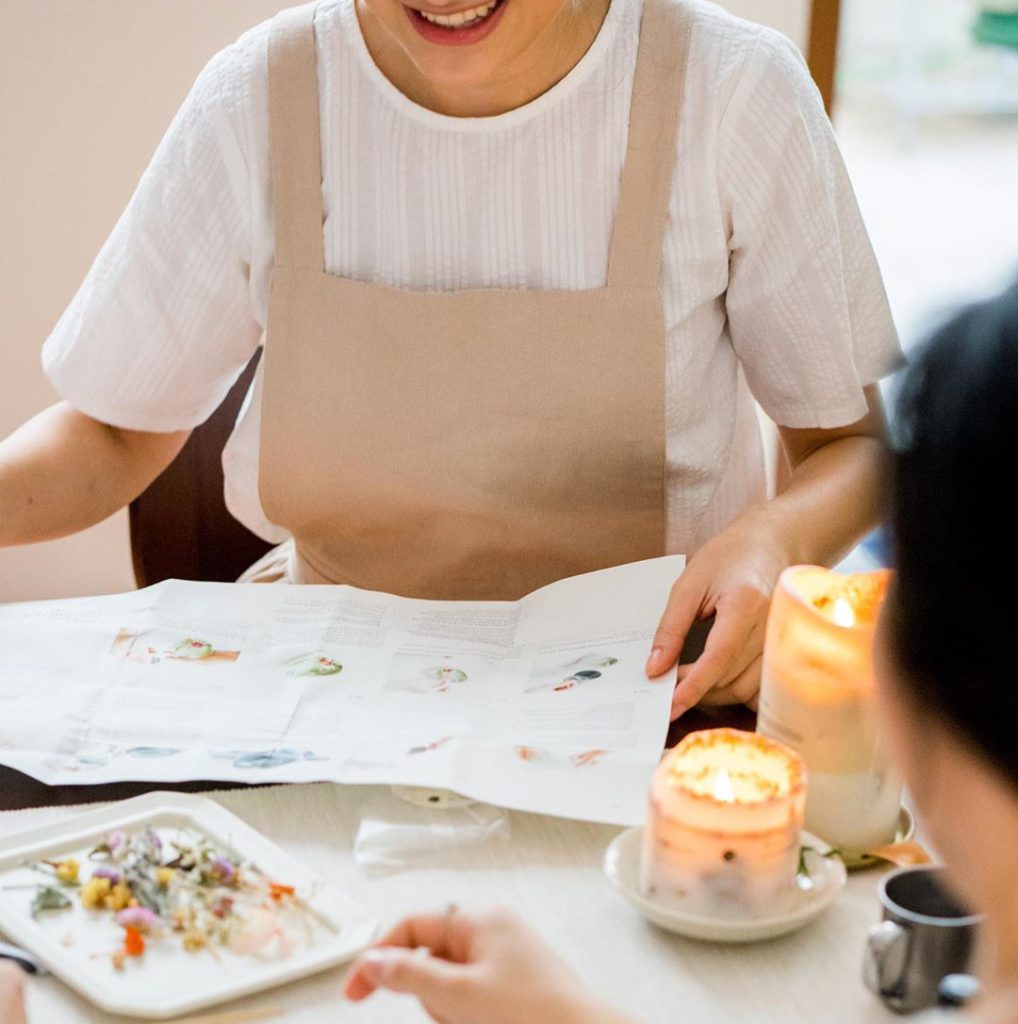 Kaminari Leisure Days is a workshop that specializes in aesthetic and aromatherapeutic candle-making. Their classes are worthwhile if you're interested in surrounding yourself with dried flowers and alluring scents.
Read also: Best Florists in Jakarta For Your Loved Ones
Once every two weeks, you can enroll in classes on wax lanterns, botanical wax sachets, wax art, dried flower swag, and wax sachet + wax art combos. Kaminari Leisure Days also offer private workshops for personal and corporate events.
The instructor and founder of Kaminari, Vina Kosasih, mainly teaches in English, but she can also speak in Indonesian, Mandarin, and Japanese.
Website: https://kaminari-id.com/