Staying In
10 Aesthetic Bedroom Design Ideas: Creative and Effective with No Time!
For some people, the usual bedroom design may be quite boring. A square room with white walls and ordinary furniturea is a daily sight, especially for those who work from home or take online classes due to PPKM. Maybe you've thought about renovating and completely changing your room, but hesitated because of the time and space that needed to be prepared for these changes. If any of these things sound like your problem, then you need not worry because Flokq has the solution! Here are 10 bedroom design ideas that you can easily recreate yourself.
1. Masculine Design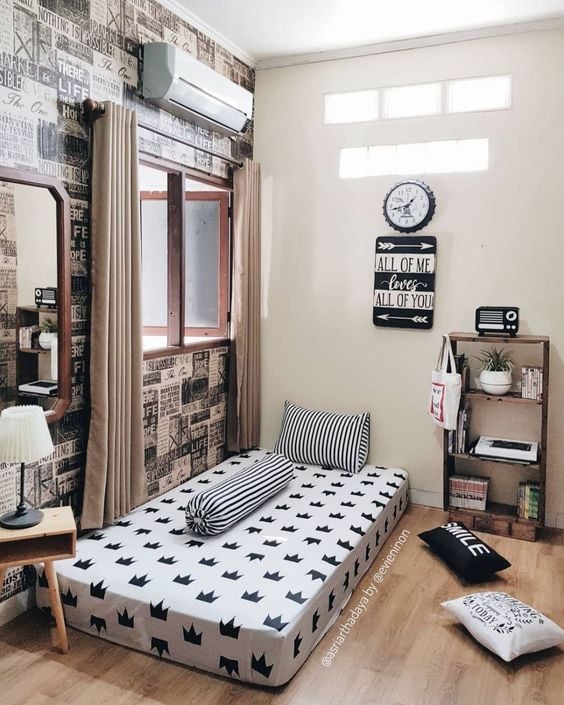 At first glance, this bedroom is quite attractive even without the bed frame and excess furniture. With enough complementary decorations and a neat arrangement, you've got a new room! The materials you will need are:
2. Feminine Design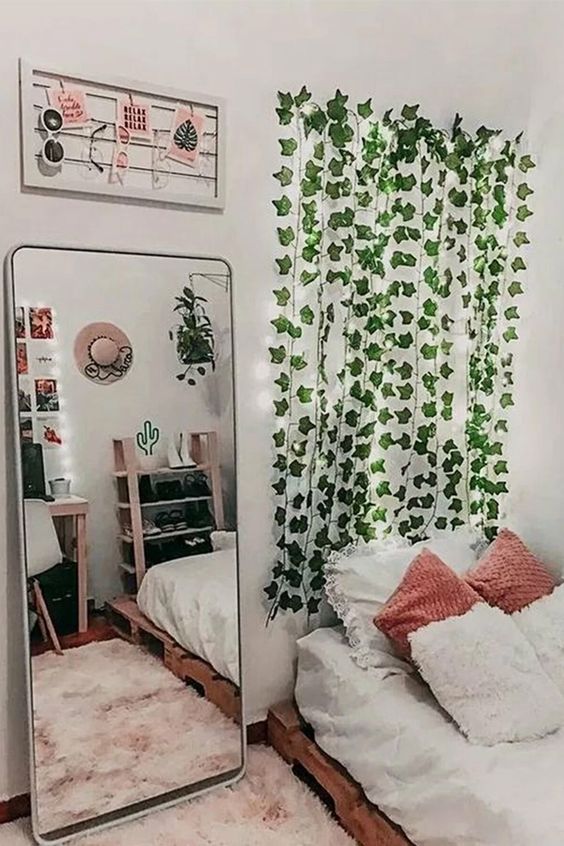 If you prefer feminine touches and pastel colors, you also don't need a large space to create a cozy room. But it should be noted, because feminine colors tend to be lighter, you have to be more careful not to contaminate these colors with chemicals, food, and so on. For this design model, you will need:
3. Warm Design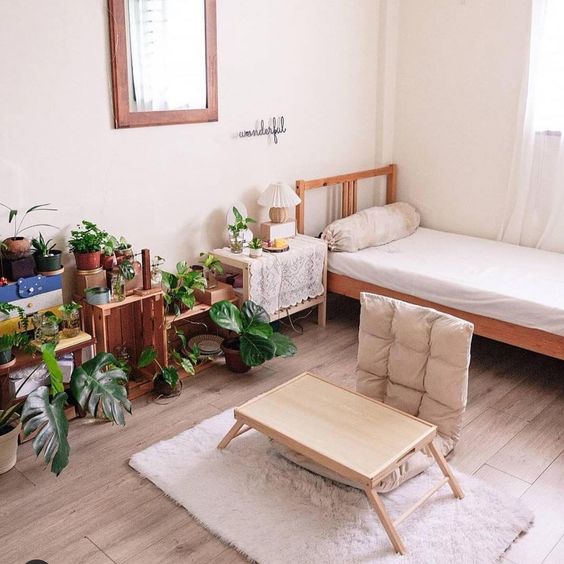 For those of you who live in areas that are quite cold, the visuals of a warm bedroom design can help you feel warmer. The colors for this design are also quite easy to find because they only consist of brown and white. Some of the materials you will need are:
4. Cold Design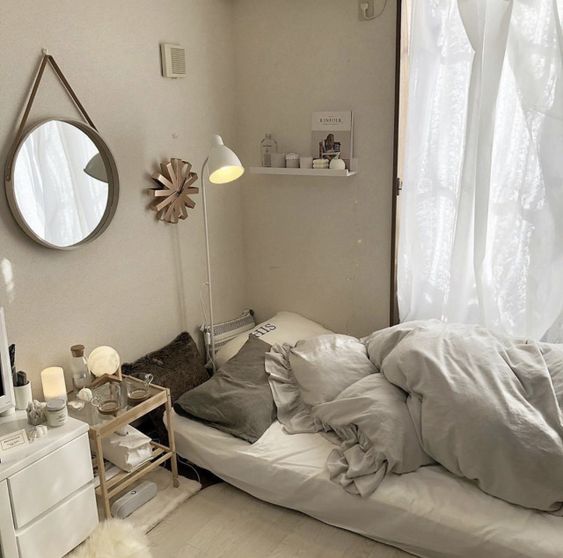 With the dominance of gray and white, cold designs tend to look neutral and masculine. You can also combine black or metallic colors like gold and silver to add a modern touch to this design. Rooms and rooms that have this design rarely use plant decorations. Some of the materials for this design are:
5. Desain Boujee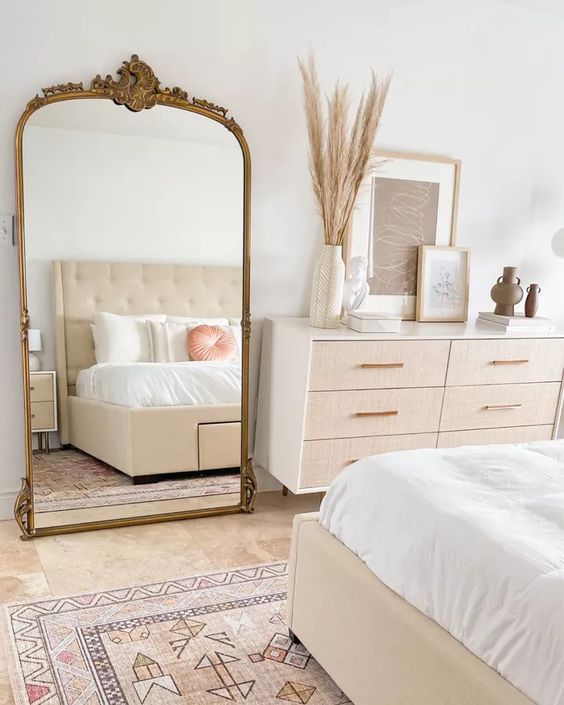 The term 'boujee' comes from the word 'bourgeois' or noble class. This term is often used by Americans in referring to something luxurious or luxurious themed. However, you don't have to buy expensive things to make this theme happen. You can simply use materials and furniture in white and silver or gold, furry, dominantly plain, and modern, such as:
6. Multifunctional Design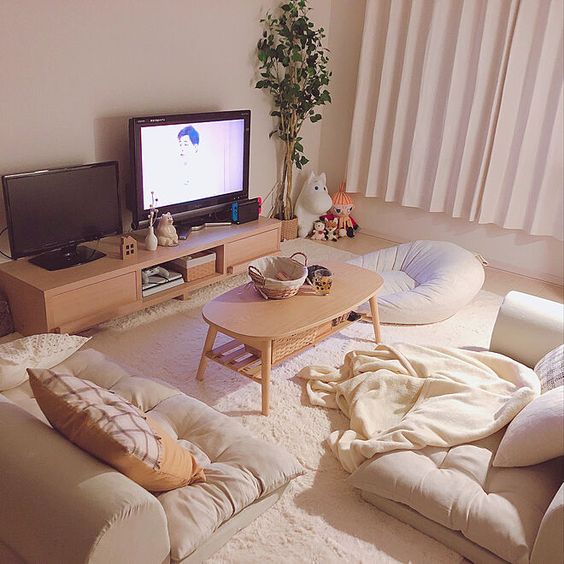 If you have a small space but often receive guests such as visiting friends or family, you can still have a living room to welcome them! You can simply turn your room into a living room just like a studio apartment unit. How to? First of all, you will need:
7. Narrow-Space Design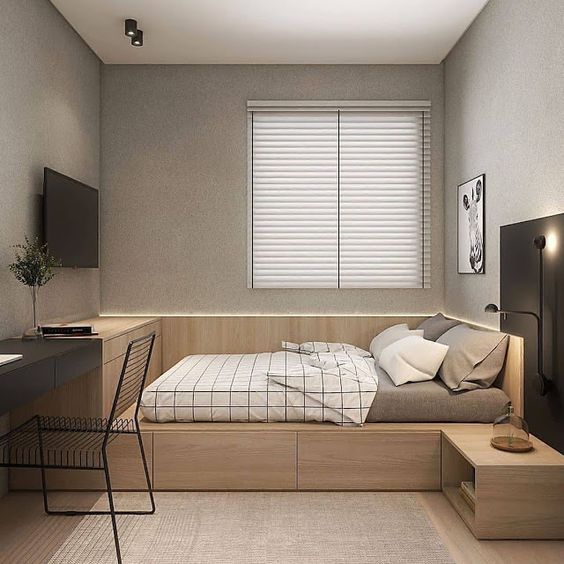 If you don't have much space for your bedroom, this design is the solution! You only need to combine a number of furniture into one so you don't need a lot of space, such as a bed that also becomes a storage cupboard and a movable work desk. The furniture you will need are:
8. Professional Design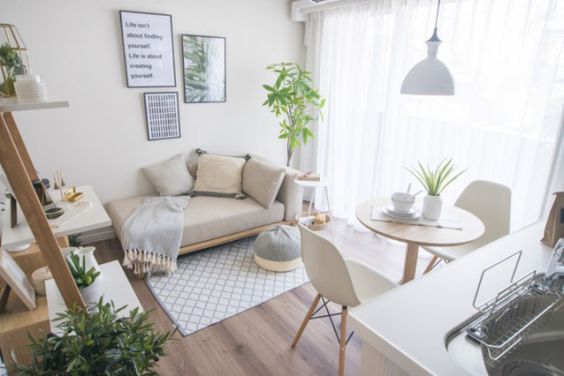 With the rise of the WFH lifestyle, it is not uncommon for us to have formal meetings in our own bedroom. Some companies allow their members not to use the camera, but of course some also require that they show their faces and surroundings. Here are a few things you'll need to always be on camera:
9. Desain Bioskop
Even though the cinemas are still not accepting offline visitors, you can still enjoy the sensation of watching a movie in your own bedroom! You only need thick curtains, a comfortable seat, a fun watching companion, as well as the following furniture:
10. Gaming Design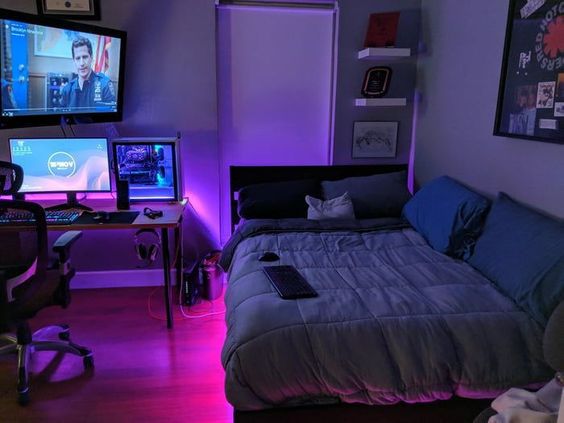 To keep your game uninterrupted, you can try a minimalistic design that allows you to get to whatever you need quickly. Tired? Does not matter! 2 steps from the chair and you are in your bed. Want a snack? The multipurpose shelf beside you is full of the variety you need! Headsets? Right under the table, so you have more space on the surface! Here are some pieces of furniture that will be very practical for you:
Room decoration doesn't always involve nails and wall paint! However, if it's not your personal property, it's a good idea to ask first if you can make permanent changes involving the nails and the wall car. Enjoy your new room!
Need a spacious, but affordable room? This article will help you!