Staying In
11 Aesthetic Room Decoration Tips, Affordable Prices!
You definitely want a room that is comfortable and nice to see, right? Well, you don't need to spend a lot of money to make it happen, you know. There is no need to buy expensive aesthetic-style items, because there are actually easy and inexpensive ways to decorate aesthetic rooms.
To decorate a room, you don't always have to use expensive items, especially if your budget is low. With existing items, or buying items that are affordable, you can also decorate your room to be more aesthetic and pleasing to the eye!
Here are 11 tips for decorating rooms at affordable prices that you can do to make your room more aesthetic:
1. Polaroid photos or printed photos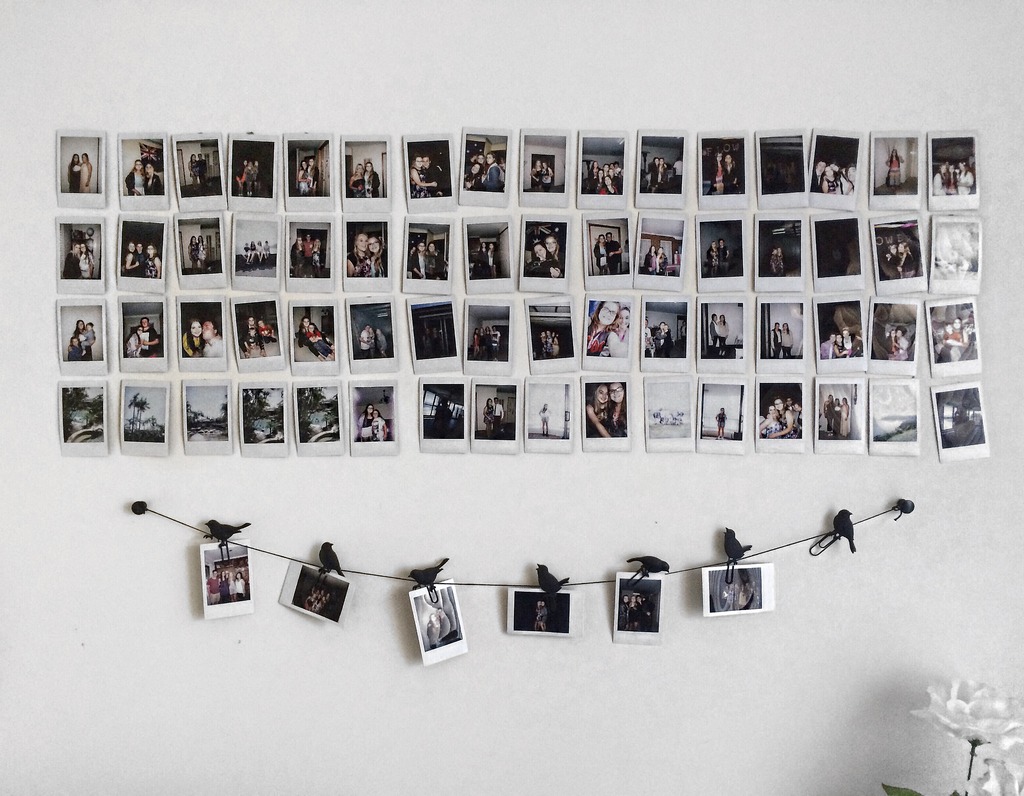 If you save Polaroid photos, you can use them as room decorations to make them more aesthetic! Portraits of moments together with friends or family and portraits of special moments in your life can be a room decoration as well as a reminder of the people around you. Could be a mood booster, right?
Besides polaroid photos, you can also print photos on your cellphone. You can arrange your favorite photos as interesting as possible, for example neatly pasted on the wall, hanging on a rope, or pinned to a mesh board.
2. Colorful sticky notes
Sticky notes are one of the tools that students, students, and even workers often use to note important things that need to be remembered. Well, not only for notes, you can also use sticky notes to make your room more aesthetic, you know. The trick is to stick colorful sticky notes on the side of the empty room wall and shape them into cute patterns. With various sticky notes colors, the atmosphere of your room will look more colorful.
3. Tapes or wall stickers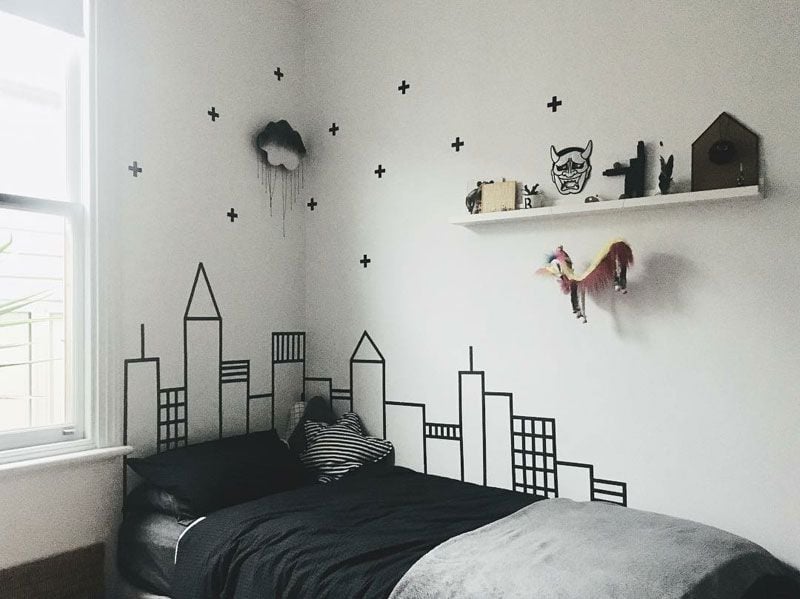 This method is suitable for those of you who are bored with the color of the bedroom walls but have limited funds, or are bored with plain walls. You can stick colorful tape on the wall with any pattern you want. If you find it difficult, you can also buy wall stickers at low prices at the online shop. This method looks simple, but it can decorate your room with a minimalist touch. Don't forget to look for inspiration on the internet beforehand!
---
Read also: Wall Decoration Tips for Your Room
---
4. Tapestry
If you have a tapestry lying around and is not being used, you can use it for room decoration. To do this, choose a color or fabric pattern that matches the theme of the room or what you want, then hang it on the wall of the room you want. This free room decor can still support the aesthetic appearance of the room.
5. World map
Are you bored with plain walls and want a practical decoration? Well, you can stick a world map with a size that you feel will fit on your bedroom wall. Installing a large map on the wall of the room can be a cheap decoration option, especially for those who like geography or traveling! You can mark all the cities and countries that you have visited with a pin or sticker, or mark the countries that you want to visit. Exciting, right?
6. Decorative Plants
This aesthetic room decoration element is currently popular. Small ornamental plants such as cacti or succulents can be an aesthetic element of room decoration and make your room look greener, tropical style! Don't worry about the price, yes, because besides being easy to care for, ornamental plants such as cacti and succulents are affordable, really. You can also decorate your potted ornamental plants or use colorful airgel as a planting medium to make it look more colorful.
---
Read also: 10 Best Succulents and Mini Cactus for Your Home
---
7. Decorative Lamps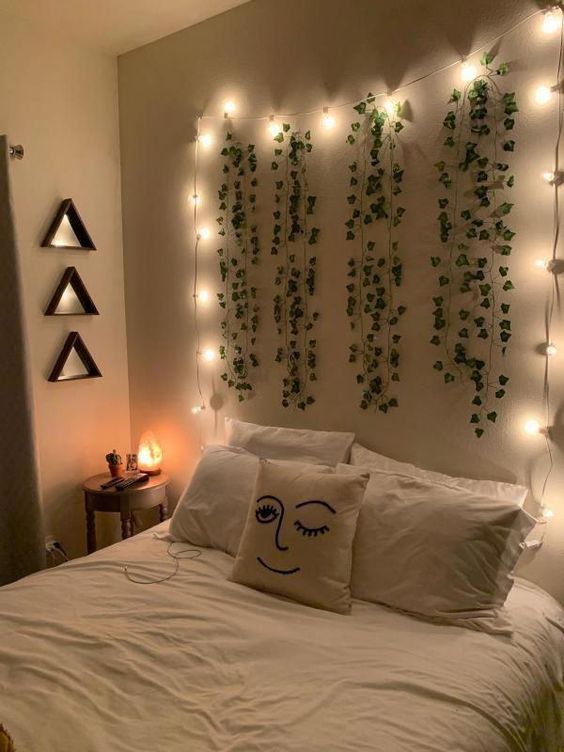 You must have known this one room decoration. A hit on Tumblr, this aesthetic room decoration is still a favorite today. You can easily find thousands of choices of decorative lights in the online shop, from those in the form of Christmas tree lights, cable lights, letter lights, and lamps with certain shapes. The prices also vary, ranging from under 20 thousand to hundreds of thousands.
You can install decorative lights in your room according to the type of lamp, for example, sticking Christmas tree lights along the ceiling or placing moon-shaped lights on the bedside table. Besides making the room aesthetic, it can also be a light sleeper too!
8. Warm Lighting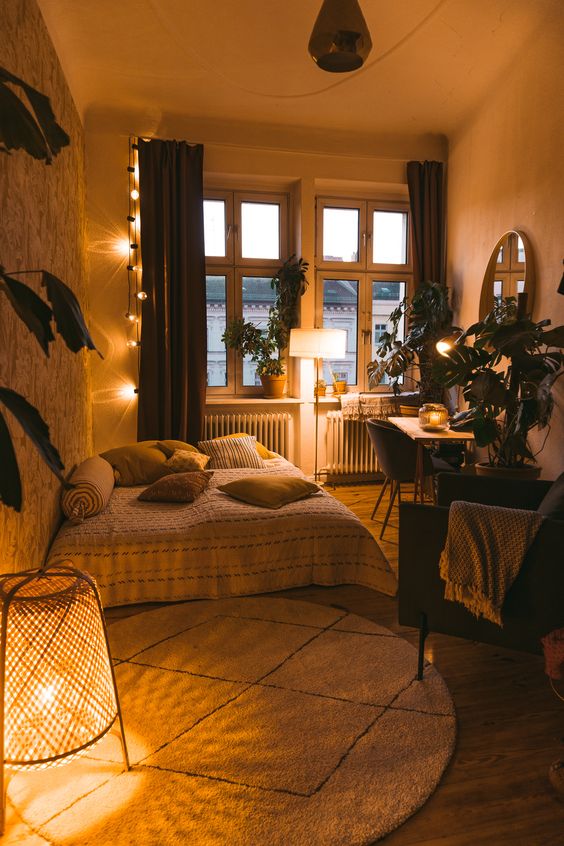 Besides using decorative lights, pay attention to the lighting of your room. To create an aesthetic room, use lights that have warm tones. You can do this by choosing yellow lights instead of white lights.
9. Mesh Board
This mesh board decoration is also being sought after as an aesthetic room decoration. Apart from being a unique decoration, the mesh board functions to put memos or sticky notes so that they don't get messy. Mesh boards are usually sold in various sizes and colors. You can also display your favorite Polaroid photos, calendars, sunglasses, and other knick-knacks here. With a mesh board, your room will be neater.
10. Plain bedsheet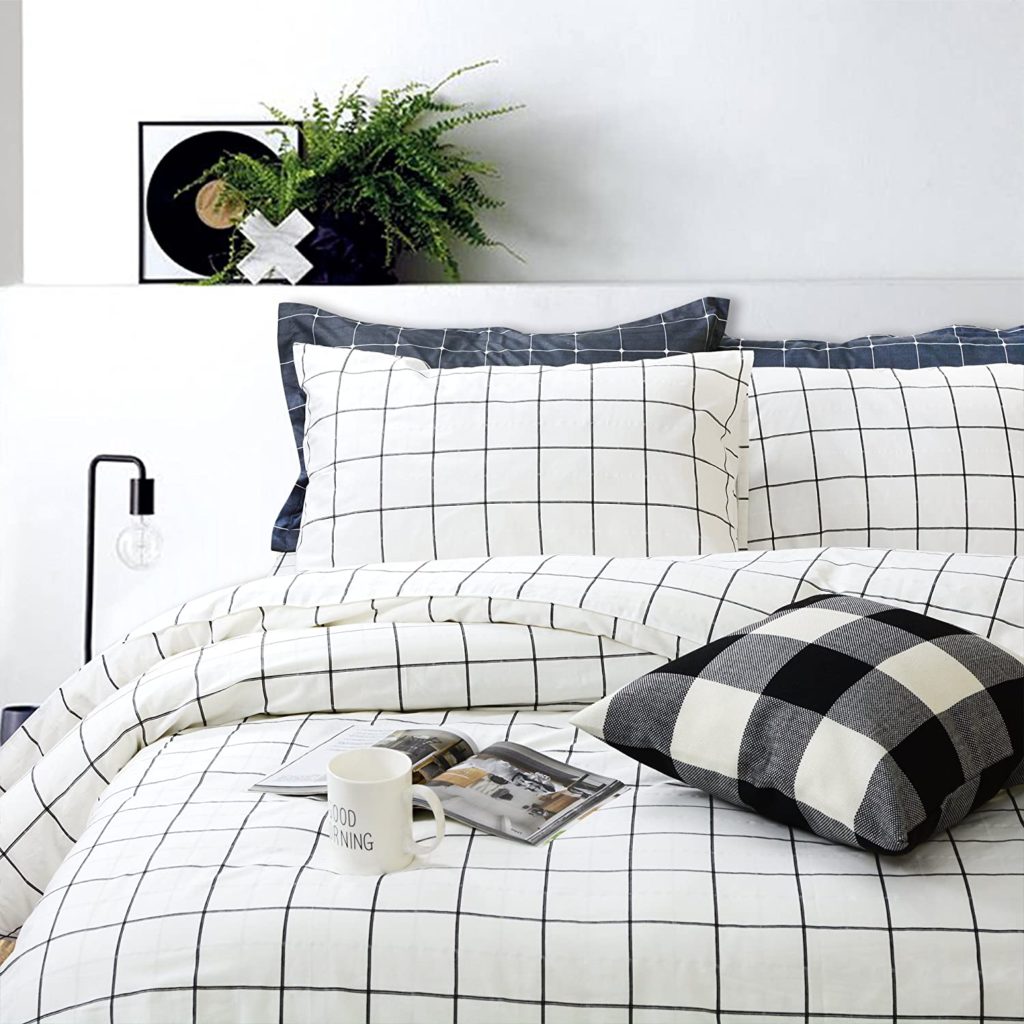 The aesthetic room decoration cannot be separated from the simple and inconspicuous bed linen. You can replace the sheets with plain colors or simple motifs. One of the most visible aesthetic bed sheet motifs is the black and white grid. Don't be afraid to be expensive, because there are many affordable bed sheet options in the online shop!
11. Touch of wood
To make your room even more aesthetic, give a little touch of wood around your room. Whether it's from furniture, floors, room decorations, or wood paneling on the walls. Giving a touch of wood will not only give your room an aesthetic touch but will also make your room cozier.
Those are 11 tips for decorating rooms to be aesthetic easily and at affordable prices! So, which ways will you apply to decorating your room? Don't forget to look for inspiration on the internet, OK. Hopefully these 11 tips can inspire you to decorate your room!
---
You can also decorate your room to be aesthetic with Flokq. Flokq provides monthly rental of rooms and apartments in various areas in Jakarta.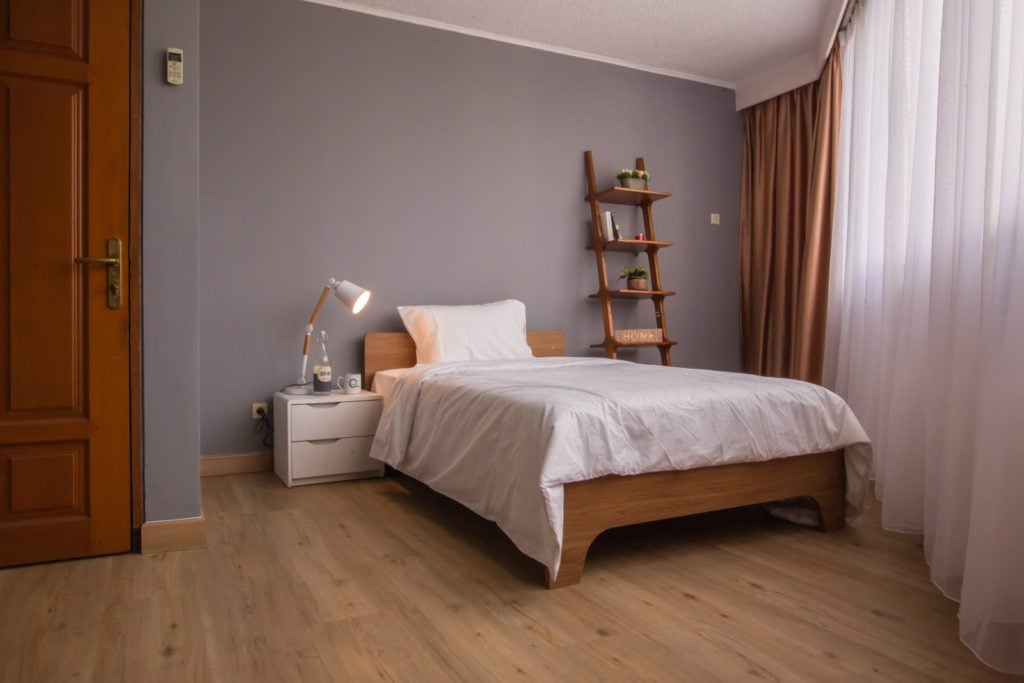 Want to know more? Call the Flokq team at +62 813-1490-5690 or click the button below!
CLICK HERE TO RENT