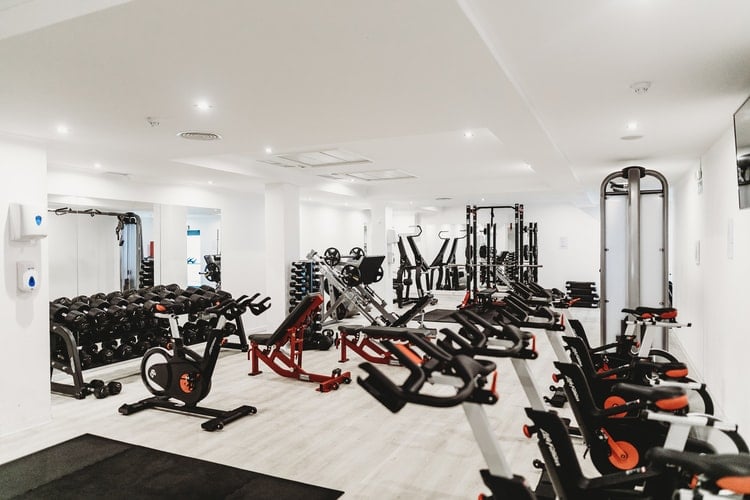 Settling Down
10 Recommended Apartments with Gym Facilities in Jakarta
The gym is one of the facilities needed by the residents. In addition to maintaining health, residents can also breathe fresh air and find a new atmosphere. Therefore, many people are also looking for apartments with gym facilities in order to live a healthy life. Here are the recommendations for apartments with gym facilities in Jakarta!
Located in a strategic location with adequate facilities, Pondok Indah Residence makes its residents more comfortable. You can get daily needs and entertainment a few steps from Pondok Indah Residence because this apartment is located opposite Pondok Indah Mall. Other than that. Pondok Indah Residence has facilities such as a swimming pool, children's playground, ATM center, function room, mini market, fitness center, jogging track, basketball court, tennis court, and BBQ area. For the nearest public transportation, there is the Haji Nawi MRT which can be reached in just 10 minutes. Get an apartment with gym facilities at Pondok Indah Residence.
Located right in SCBD, South Jakarta, with a complete range of facilities. There is an indoor pool and small pool for children, a Jacuzzi, sauna, and steam room. Not only that, but there is also a large gym with professional machines, an aerobics room, yoga, and pilates rooms are also available there. The location is very strategic because it is close to the center of Jakarta's famous business districts, such as Sudirman, Senayan, Kemang, and also the business center in Central Jakarta.
With just a five-minute walk, you have arrived at the Pacific Place mall which is complete to meet your daily needs. Alternatively, you can also go to the Grand Lucky supermarket in SCBD which is only 2 minutes from District 8. You will have an apartment with gym facilities in District 8.
Located in Kemang, this South Jakarta apartment is very close to Lippo Mall Kemang. You only need to walk for about 3-5 minutes to get to Lippo Mall Kemang. Moreover, this mall which is intended for the upper-middle class has many variants of shops that are quite complete. You can fulfill all kinds of needs when you are on a staycation easily.
In addition to its location which is very close to the mall, this apartment also has a series of luxurious facilities for its residents. Starting from the swimming pool, jogging track, tennis and basketball courts, to the gym, you can use everything to maintain your health. Have a healthy life by living in an apartment with gym facilities.
People also read: 10 Aesthetic Bedroom Design Ideas: Creative and Effective with No Time!
Located in Kemayoran, Springhill Terrace is one of the apartments in North Jakarta that has the best facilities at an affordable price. The apartment is suitable for young couples and families as it is located close to international schools. Such as Gandhi International School, Universal School, and Jubilee School. With a minimalist concept design, this apartment building provides a modern yet comfortable atmosphere.
One of the best things about Springhill Terrace is that it has complete facilities. This residential complex has its own gym, swimming pool, and even its own clubhouse. Enjoy a healthy life in the middle of the capital city by living in an apartment with gym facilities.
Apartment in South Jakarta, located right in the heart of Kemang, an area famous for its bars, restaurants, and many aesthetic places. The Mansion is quite popular among expatriates who want to rent an apartment. Because it is also very close to the nightlife of Kemang, one of the best in the city.
In addition to a comfortable environment, you can also get complete facilities, such as a swimming pool, jacuzzi, kindergarten, gym, and a beautiful terrace. Only with 5 minutes of driving or walking, you have arrived at Lippo Mall Kemang. Enjoy a balanced life in an apartment with gym facilities.
Located on Jalan RS Fatmawati, it gives its residents easy access to go anywhere. But other than that, this apartment is close to One Belpark Mall. This apartment also has a variety of additional facilities that are quite complete. Such as a spacious fitness center and jogging track that help you to live a healthy life. You can also enjoy the comfortable atmosphere at the spa and reflection pool to relax.
Fatmawati MRT Station is the closest you can reach in less than 10 minutes. To get to the MRT station, you can use an online motorcycle taxi that is ready to pick you up. Or you can also travel to many places by using an online motorcycle taxi. Have a healthy and refreshing life in this apartment with gym facilities.
This apartment, which is located in Senayan, is located in SCBD. The Capital Residence is a very strategic place for people working around SCBD. In addition, there are many interesting activities to be found in the Senayan area. The Capital Residence Apartment offers three types of units ranging from 2 bedrooms and 3 bedrooms with each different area.
This apartment near Plaza Senayan has a large swimming pool and a children's pool with enough space to meet your needs to freshen up after busy work. For a healthier workout, you can go to the gym so you can be more energetic and active with the various types of equipment that this apartment provides. Even though you live in a crowded capital city, you can still maintain your health in an apartment with gym facilities.
People also read: Apartment with a Tennis Court: 10 Apartments to Rent in Jakarta
The best environment to live in Jakarta with a green and leafy environment, various hangout places, easy access to the downtown area of ​​Jakarta. A neo-classical feel combined with traditional Indonesian designs offered by the interior of the apartment. This apartment offers a lagoon-style swimming pool surrounded by gardens, trees, and a luxurious sundeck. There are also clean sidewalks and jogging trails. There are two fully equipped gyms with professional equipment. In addition, there is a sauna, tennis court, basketball court, and children's playground. You can still have a healthy life because this residence is an apartment with gym facilities.
This upscale Jakarta apartment located in Cilandak, Branz Simatupang is inspired by the waterfall motif that offers natural beauty. Coming to Branz Simatupang, you will be greeted by the Grand Stairs Lounge, a relaxing place to chat with guests. This apartment is surrounded by several schools, hospitals, and shops. Branz Simatupang is one of the right places to stay for expatriates.
Moreover, its strategic location coupled with easy transportation access. With easy transportation access, Branz Simatupang is the right choice for those of you who want to live in the city center with an urban lifestyle. Even though you live an urban lifestyle, that doesn't mean you don't have a place to exercise. You can still maintain your health because Branz Simatupang is an apartment with gym facilities.
Mediterania Palace Kemayoran is an apartment located in a strategic area in the center of Jakarta. From here, residents can easily visit several high-level business areas in Jakarta such as Thamrin, Sudirman, Menteng, Kuningan, Kelapa Gading. This apartment is suitable for those of you who are starting a career and have to save money but still have a strategic place to live.
In addition, there are other complete facilities such as swimming pools and sports arenas such as fields for you to use. You can still have a healthy lifestyle even if you live in an apartment. Access to public transportation is also very easy for you to use. There are two closest train stations, namely Kemayoran and Rajawali stations, both of which can be reached within a 10-minute drive. Apart from saving time due to its strategic location, you can have a healthy life because Mediterania Palace is an apartment with gym facilities.
So, those are 10 apartment recommendations with gym facilities. If you are interested in renting one of the apartments above, you can visit the Flokq website by clicking the button below.
CLICK HERE TO RENT AN APARTMENT