Staying In
Luxury Apartments Recommendations in Jakarta Under Rp. 10 Million!
Living in luxury apartments is everyone's dream. There are so many options for living in the Jakarta neighborhood that might make you confused. However, living in an apartment is still the best option at this time. In addition to the many facilities offered and the ease of accessing public transportation and other places, living in an apartment now doesn't have to cost a lot of money. Currently, there are many choices of apartments at low prices even under Rp. 10 million. The following are recommendations for 10 luxury apartments at reasonable prices.
1. Taman Rasuna Apartment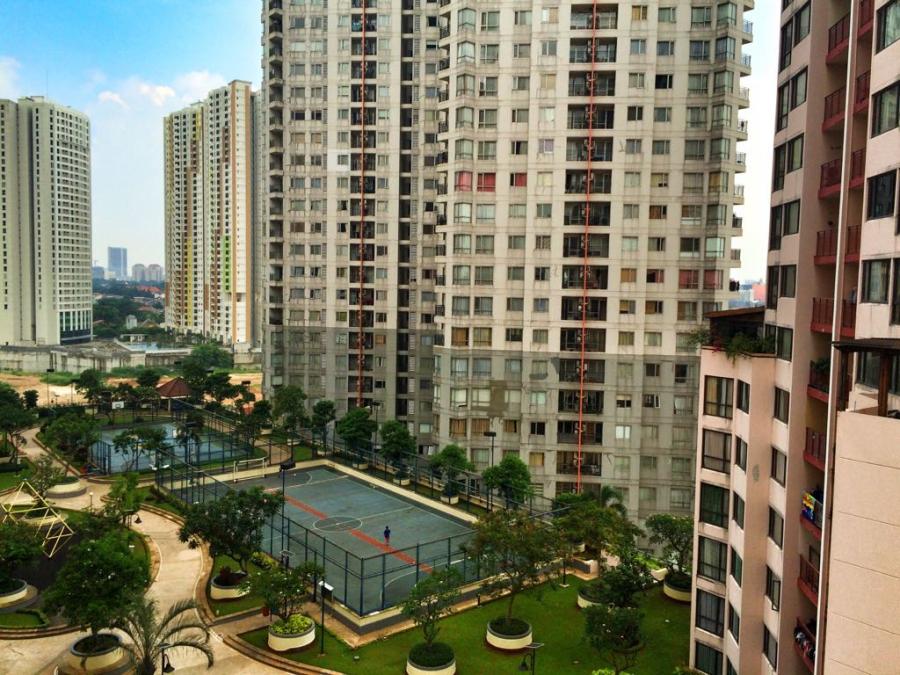 Taman Rasuna Apartment is one of the largest apartment complexes in Jakarta. This apartment is in demand, and liked by many people from various backgrounds because it is located in a strategic area, precisely in Rasuna Epicentrum, which is known as the golden triangle of the South Jakarta business center (Sudirman – Thamrin – Kuningan). As mentioned before, this apartment is very strategic. Because the access is very easy to Gatot Subroto, Semanggi, and Kasablanka. And also close to the toll road to the airport and Bogor, West Java.
Not only that, there are so many social facilities around the Taman Rasuna Apartment such as educational centers like High Scope Kuningan, Ar-Rahman Motik Elementary School, and also a public school. It is also near Bakrie University, which is only hundreds of meters away, so it can be reached on foot. There is also a shopping center that can also be reached easily just by walking, namely Epicentrum Walk (Epiwalk). As stated before, the reason behind this apartment being one of the largest apartment complexes in Jakarta is because it has 17 towers and consists of 32 floors, quite a lot for an apartment complex. There are many types of rooms in this apartment, one of them is priced under 10 million. Click here to see more details.
Price: start from IDR 5.000.000 / month
Address: Epicentrum, Jl. H. R. Rasuna Said, RT.16/RW.5, Karet Kuningan, Kecamatan Setiabudi, Kota Jakarta Selatan, Daerah Khusus Ibukota Jakarta 12940
2. Sudirman Hill Residences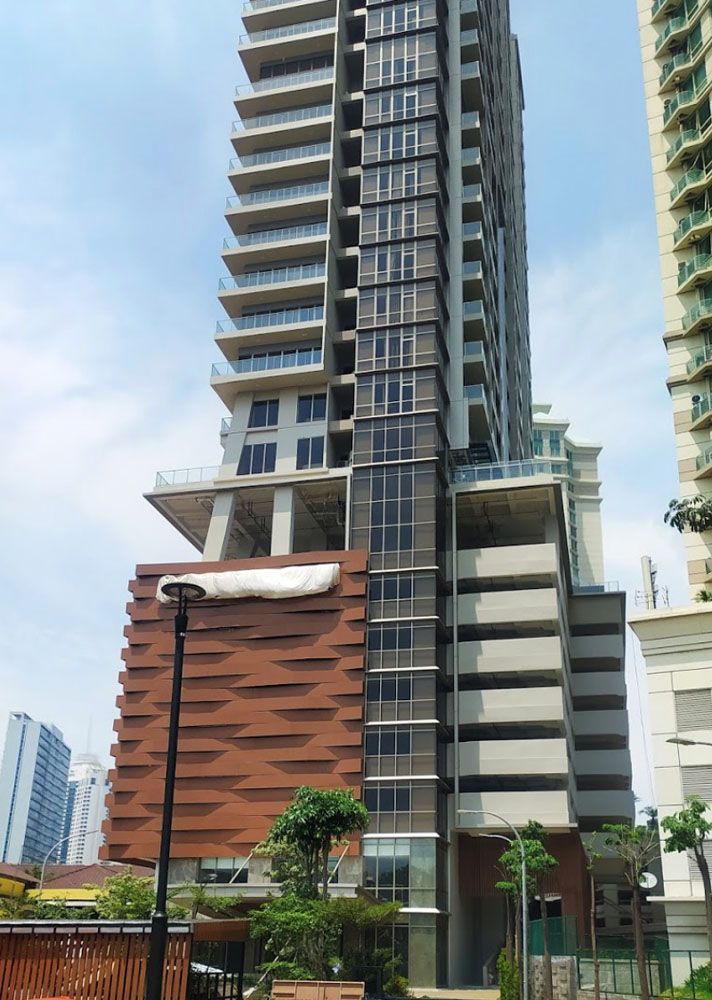 The Sudirman Hill Residences is located in the urban area of SCBD in South Jakarta. Located in one of the most prestigious business & lifestyle areas in this country. It provides luxurious and modern living with high-class development. Not only that, Sudirman Hill Residences is located near the future MRT / Monorail station so making it easier for those of you who need public transportation. Also, the facilities are more than enough to make sure the convenience of all of the residents, such as sky lounge, meeting hall, spacious parking lot, fitness center, coffee shop, infinite swimming pool, luxurious spa, and jogging lane.
Don't worry, to provide security for all residents this apartment provides 24-hour security and additional facilities such as CCTV and access cards that make it safer for your apartment. Also, this apartment is unfurnished so it gives all the resident's chance to design and furnish it according to their own. Rent this room now!
Price: start from IDR 8.000.000 / month
Address: Jl. Karet Pasar Baru Barat 5 No.92, Karet Tengsin, Kecamatan Tanah Abang, Kota Jakarta Pusat, Daerah Khusus Ibukota Jakarta 10250
3. Kuningan City (Denpasar Residence)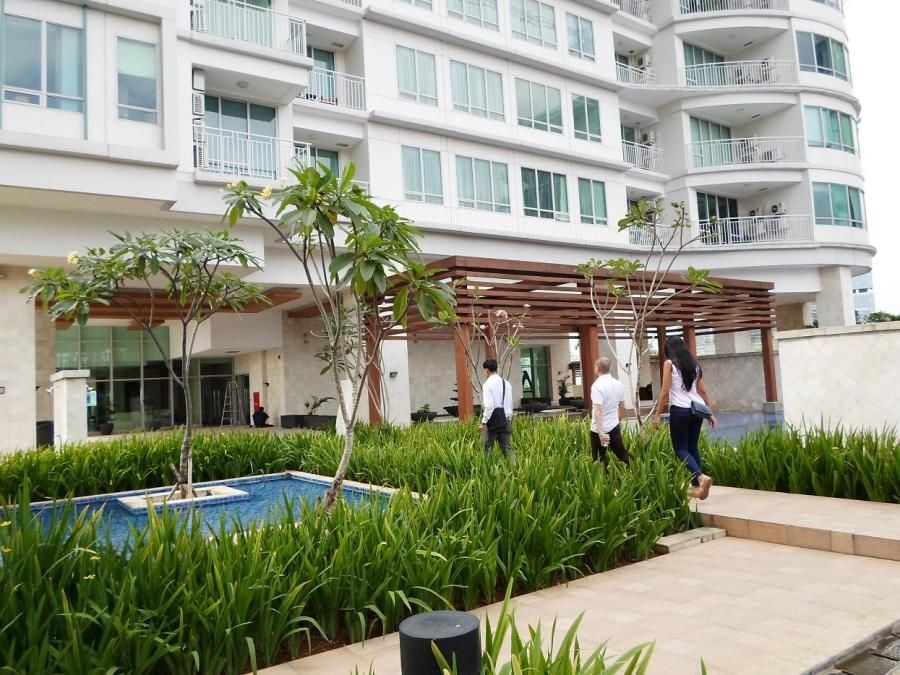 With a blend of contemporary and Balinese architecture, Kuningan City (Denpasar Residence) is one of the most unique apartments in Jakarta. Kuningan City (Denpasar Residence) is not only around shopping centers, but it also has a private entrance to Kuningan City Mall. This residence is within walking distance of high-rise offices and embassies. This apartment is built elegantly with ethnic and exotic cultures and offers you remarkable views from the everchanging horizon and luxury building from Jakarta!
With a sense of security, you can easily explore the international cuisines and nightlife that South Jakarta has to offer. Due to the strategic location, this residence is a hub for expats who are seeking to find like-minded people. It provides you with endless recreational facilities such as a BBQ area, jogging track, swimming pools, jacuzzi, sauna, tennis courts, and much more.
Price: start from IDR 6.300.000 / month
Address: Jl. Prof. Dr. Satrio Kav. 18, Setiabudi, Kuningan, Karet Kuningan, Setiabudi, Jakarta Selatan
4. FX Residence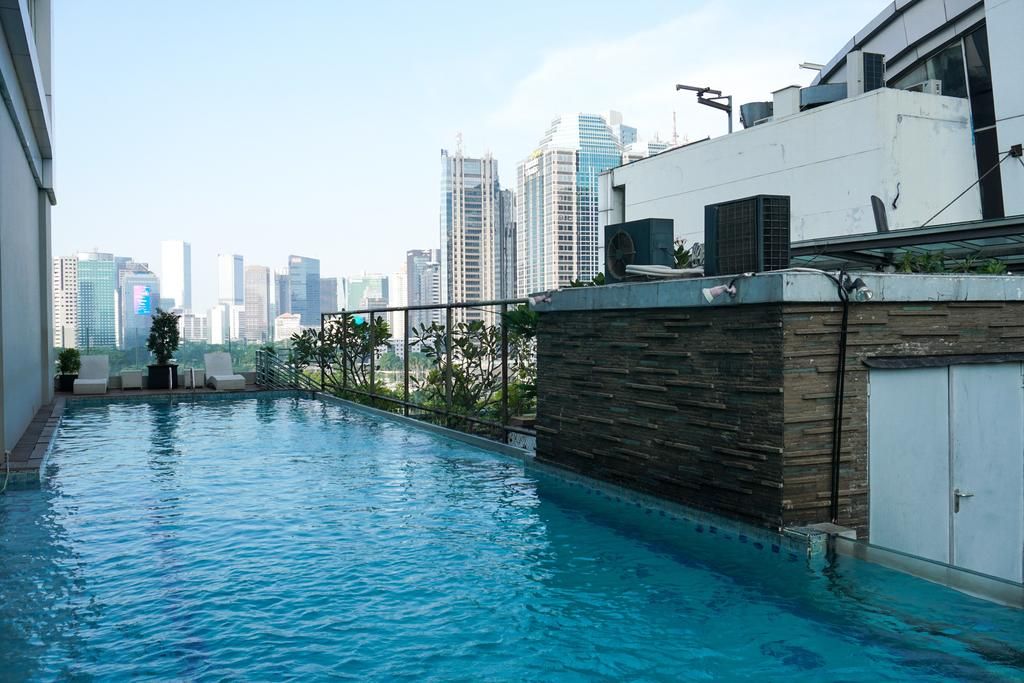 FX Residence serves as a place of living for those of you who are looking for a fun and convenient way of living with its strategic and advantageous location. Known to be adjoined and connected with the popular FX Mall in Sudirman area, it is perfect for those of you who like to spend your leisure time by hanging out in the mall or by simply watching the view of the beloved Jakarta from a towering point of view!
Although one of the units is priced below IDR 10 million, the facilities provided are very abundant. Starting from a swimming pool, gym, tennis court, and other necessary facilities, such as ATMs, restaurants, laundry, and security. Like other apartments in Jakarta, security is one of the advantages of FX Residence. FX Residence is located at the heart of South Jakarta, which is busy with all kinds of activities. Right on the right side of FX Residence is Jalan Senayan and Sudirman, FX Residence is also very close to Gelora Bung Karno, a very famous sports national stadium complex in Indonesia. Rent FX Residence now!
Price: start from IDR 9.000.000 / month
Address: Jl. Jenderal Sudirman Jl. Pintu Satu Senayan, RT.14/RW.1, Bend. Hilir, Kecamatan Tanah Abang, Kota Jakarta Pusat, Daerah Khusus Ibukota Jakarta 10270
5. Kemang Village Residence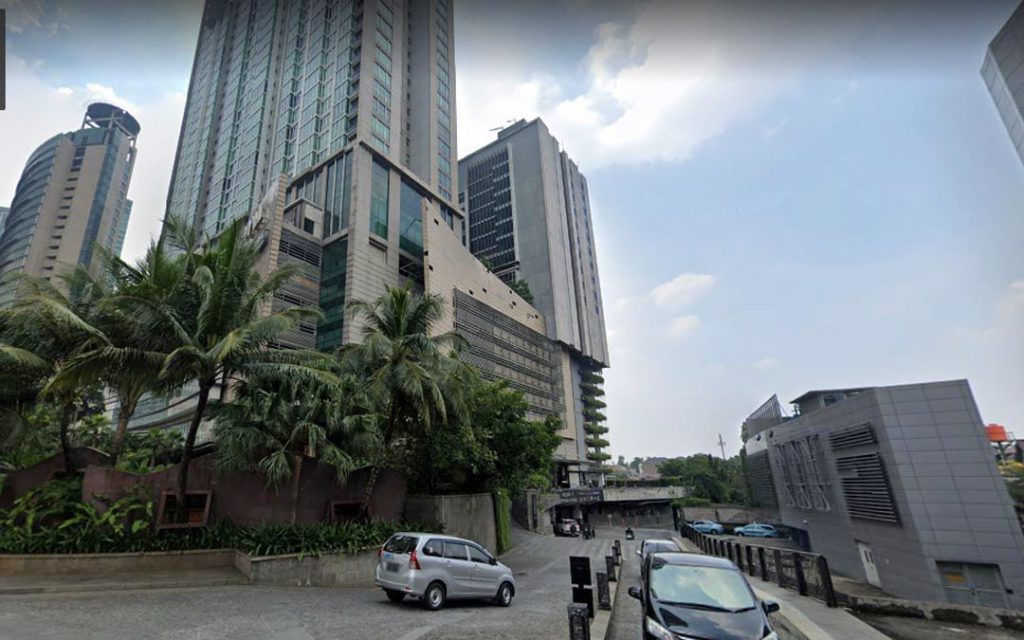 No need to doubt, Kemang is one of the areas in Jakarta that has many luxurious places and very appealing nightlife. No wonder so many people like this place. Kemang Village Residence is part of the development of complete super luxury apartments and resort area consisting of various facilities that are already running, such as apartments, malls, culinary centers, hospitals, hotels, campuses, chapels, etc, which are integrated into one superblock area.
Kemang village is located in the super-premium area of Kemang, South Jakarta, making Kemang Village Residences a superblock that has a very promising investment value. Until now, the Kemang Village area is still the only super block area that has the largest and most luxurious area in South Jakarta. Imagine you are one of the citizens, It's. Amazing.
Price: start from IDR 8.300.000 / month
Address: Jl. Pangeran Antasari No.36, RT.14/RW.5, Bangka, Kec. Mampang Prpt., Kota Jakarta Selatan, Daerah Khusus Ibukota Jakarta 12150
6. Springhill Terrace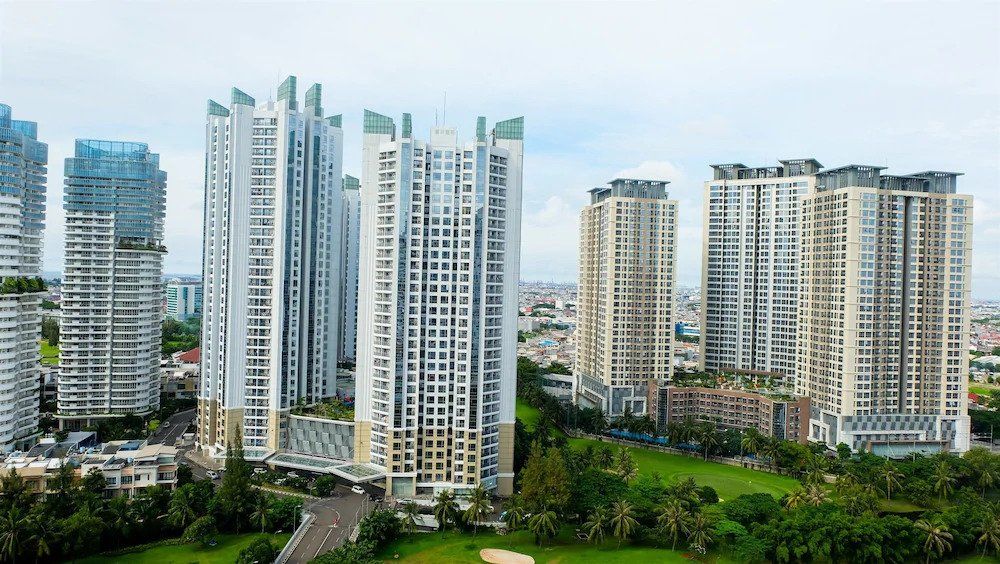 Located nearby to several international schools such as Gandhi International School, Universal School, and Jubilee School, makes Springhill Terrace Residences a very great choice for families with 1-3 children who want to put their children in English-speaking schools but also want to avoid Jakarta's heavy traffic. Besides offering 1-to-3-bedroom units, Springhill Terrace also offers a unit with 3 bedrooms with an addition of one maid room, making it a suitable choice for families that needs a babysitter who standbys 24/7.
This apartment also includes various facilities, making you comfortable by only doing activities in this area, such as a garden rooftop and an exclusive swimming pool. Strategic location in New International Business Center Kemayoran, close to 13 malls, International Schools, and hospitals, also easy toll access and CBD makes this apartment one step closer to the others.
Price: IDR 4.000.000 / month
Address: Jl. Benyamin Sueb Blok D7, Pademangan, Jakarta Pusat, DKI Jakarta, Indonesia 10720
7. Marbella Kemang Residence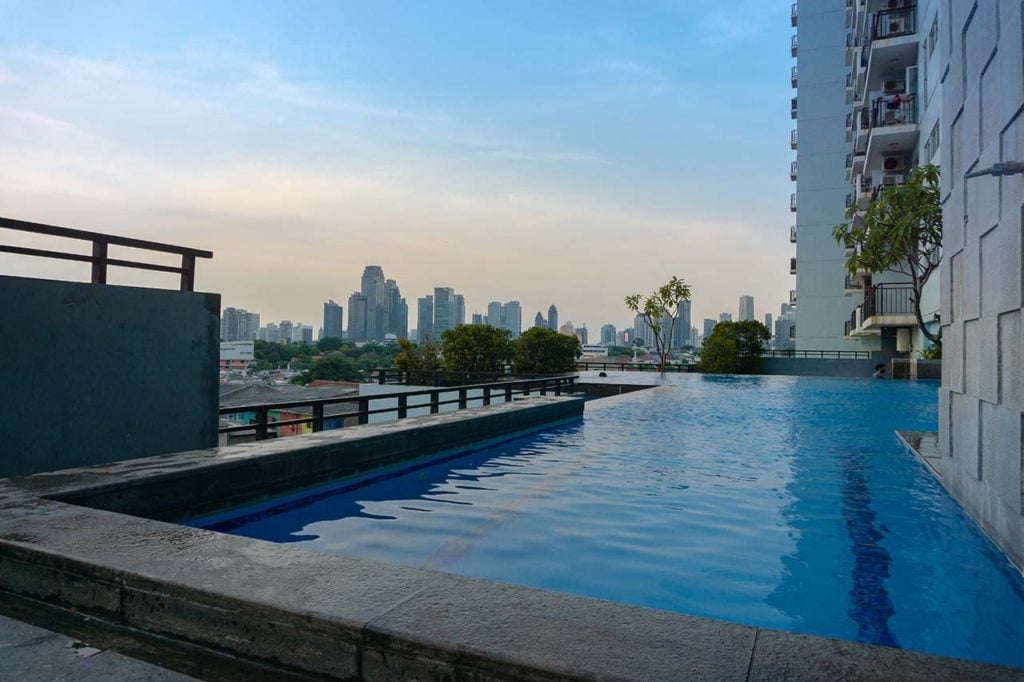 Marbella Kemang Apartment is located strategically in Mampang Prapatan, South Jakarta. Although it's not located precisely in the Kemang area, the apartment is just 5 minutes away from Kemang's primary road. The location is close to fast-food restaurants and hits cafes in Jakarta, such as Taco Bell, McDonald's, Kalyan Coffee, and also M Bloc Space.
Marbella Kemang Apartment consists of 2 towers of 19 floors with total units of 449. It is perfect for those of you who want to live near the Kemang area with lots of exciting destinations available. This apartment is suitable for you who want to live and have many activities around Kemang area at a reasonable price.
Price: start from IDR 7.000.000 / month
Address: Jl. Bangka Raya, RT.11/RW.11, Pela Mampang, Mampang Prapatan, Pela Mampang, Mampang Prpt., Kota Jakarta Selatan
8. The Wave Apartment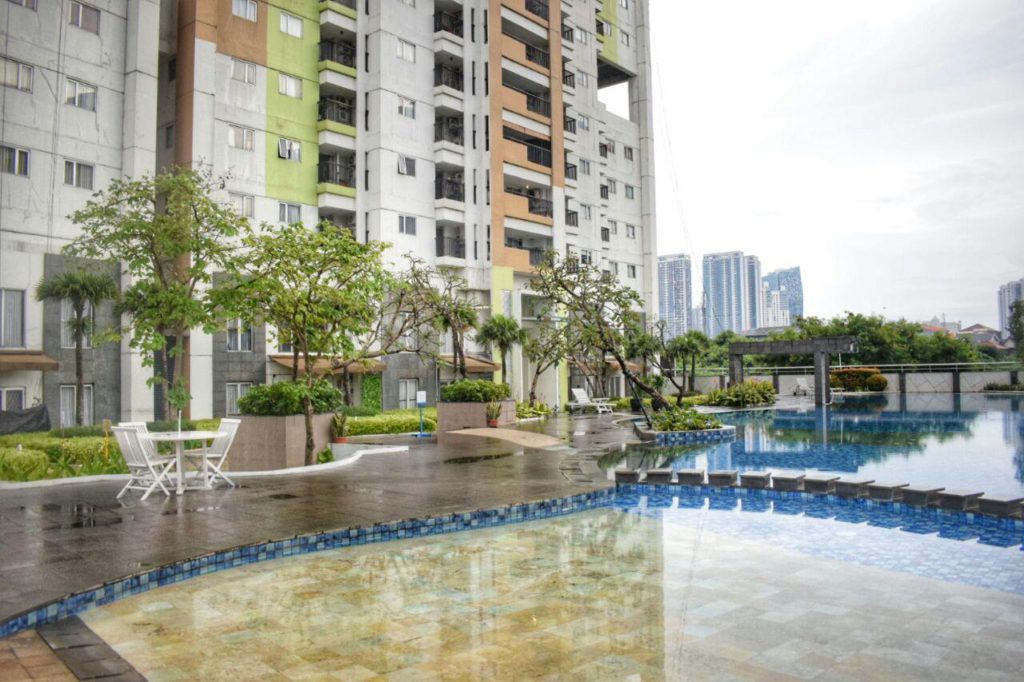 Maybe you are tired of the traffic jams that often occur in the Kuningan area. The Wave apartment is perfect for you who are busy working around the central business district and around Kuningan. Its very strategic location will make you feel comfortable to live in. This apartment is close to Epicentrum Mall, Kota Kasablanka Mall, Brawijaya Hospital, as well as various offices in the Kuningan area. The Wave Epicentrum Kuningan Apartment also has various facilities that will blissful its residents every day such as a fitness center, access cards, underground parking spaces, pharmacies, mini markets, to free bus services to other Rasuna Epicentrum areas.
With its strategic location, many opportunities are offered here to improve your way of living. This apartment is designed for comfort for residents who choose a simple but modern way of living. This apartment offers basic facilities and amenities yet still the highest safety and security! Click here for more information.
Price: start from IDR 7.500.000 / month
Address: Apartemen The Wave Tower Coral, RT.5/RW.1, Menteng Atas, Setiabudi, South Jakarta City, Jakarta 12920
9. Lavande Residence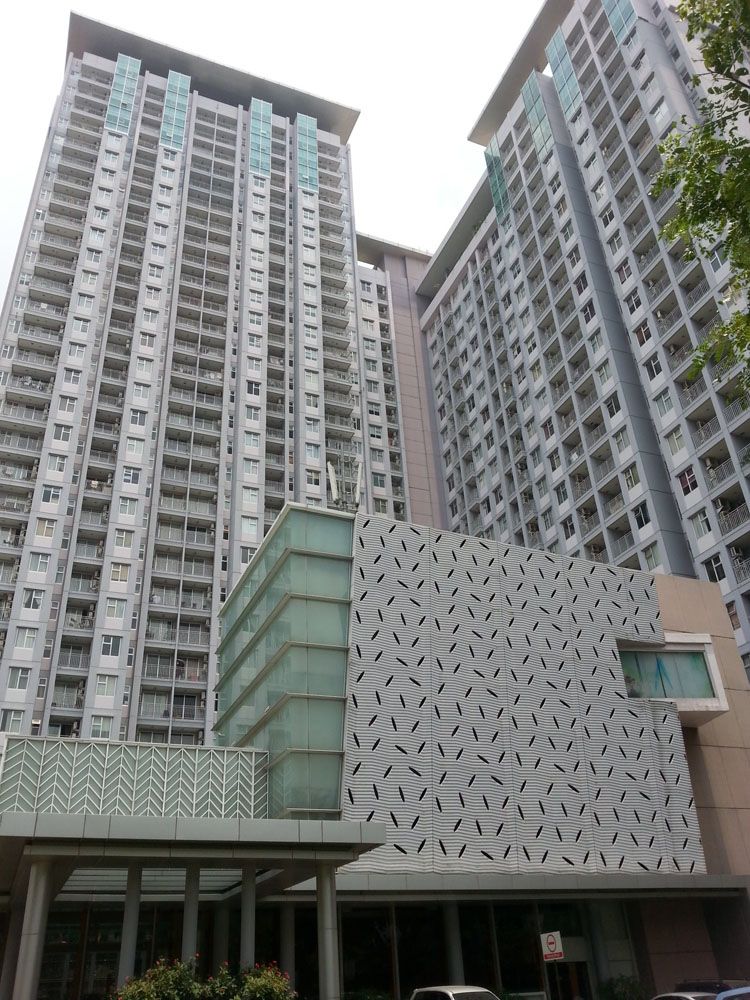 The Lavande Residence is an exclusive residential complex that is an Icon of Tebet. The Lavande offers a modern, ethnic design and owns many facilities. The Lavande is located only 100m from the Pancoran monument, across Sahid University and a few minutes' drive from Kuningan and SCBD highways. The location is very strategic, near many popular cafes in Tebet, Holywings, as well as Fruit and Vegetable Stores.
The Lavande Residences apartment has swimming pool, children's playground, fitness center with sauna and spa, multipurpose room, and a large parking area. In addition, there are also minimarkets, beauty salons, restaurants and cafes, ATM centers, and laundry services. The iconic Lavande Residence has a lot of modern facilities such as sports and health facilities, a function hall, a mini-market, and other essential facilities.
Price: start from IDR 7.000.000 / month
Address: Apartemen The Lavande Residences, Jl. Prof. DR. Soepomo No.231, RT.7/RW.1, Menteng Dalam, Kec. Tebet, Kota Jakarta Selatan, Daerah Khusus Ibukota Jakarta 12870
10. Aspen Residence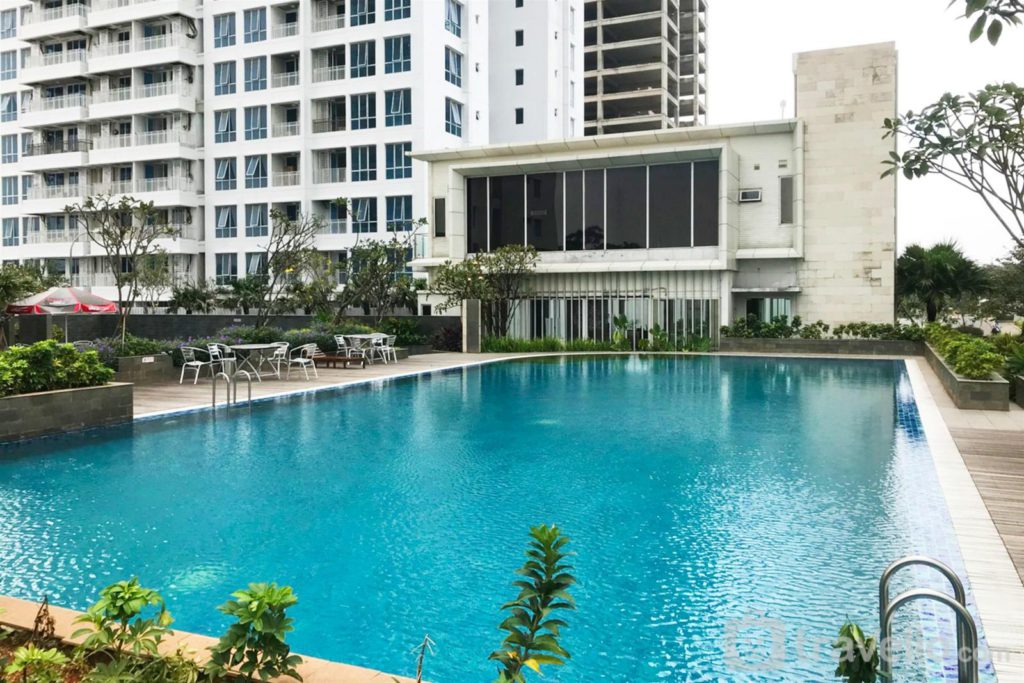 Aspen Residences is perfect for everyone who is currently wishing for a home with great ambiance. Not only that, Aspen Residence also proposes a green concept, this property overviews a golf course in the middle of sleepless South Jakarta. Easy access to Cilandak and Lebak Bulus. One Belpark Mall, the Fatmawati MRT station, and RSUP Fatmawati are around to automatically upgrade your stay here. The facilities provided from this apartment are also very superior. Cozy room, perfect facilities, affordable prices, making it the best choice for you.
Price: start from IDR 6.500.000 / month
Address: Jl. Rs Fatmawati No.1, Cilandak, RT.9/RW.4, Pd. Labu, Cilandak, Kota Jakarta Selatan, Daerah Khusus Ibukota Jakarta 12450
Interested? These apartments are everyone's desire, because of their strategic location at a price that is worth it. Check out other blogs from Flokq for recommendations about homes and more!