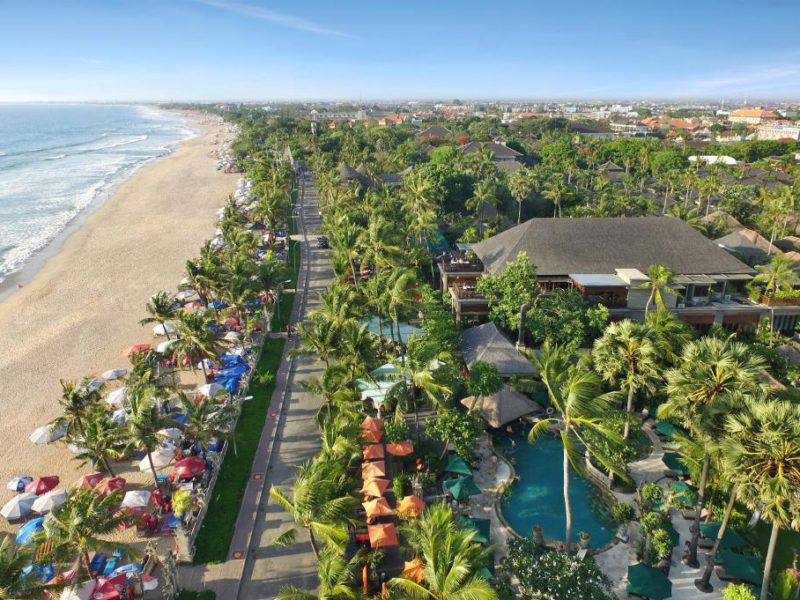 Bali
Top 10 Most Stunning Neighborhoods in Bali You Should Explore
The beautiful island of Bali is an island in Indonesia that should be on everyone's bucket list. The tropical hideaway manages to be an adventure seeker's paradise and a spiritual sanctuary. Also a food lover's heaven, and a surfer's oasis all at once. The locals' warm welcome and their rich cultural and religious heritage are complemented by landscapes that include rocky coastal cliffs. As far as the eyes can see, coral reefs within aquamarine oceans, steep volcanic mountains, and emerald-green rice fields.
Even though the whole island of Bali offers endless attractions and destinations for tourists, there are some neighborhoods that are more developed and famous than the others. To get the best of culture, cuisine, accommodation, and attractions, make sure you explore these 10 coolest neighborhoods in Bali!
1. Kuta
Being the most mainstream destination in Bali for decades, Kuta has evolved into a bustling tourism scene, with restaurants and shops lining up on every street. From the road directly opposite the beach extending up to a few kilometers inland, tourists can find almost everything in Kuta: hotels, high-end restaurants, small family-run restaurants, shopping malls, traditional markets, surf schools, cultural spots, and of course, the famous Kuta Beach.
If the long stretch of Kuta's golden beach isn't enough, head over to Waterbom Bali – the island's largest and the best waterpark. There is also Garuda Wisnu Kencana Cultural Park for you to enjoy more Balinese cultures.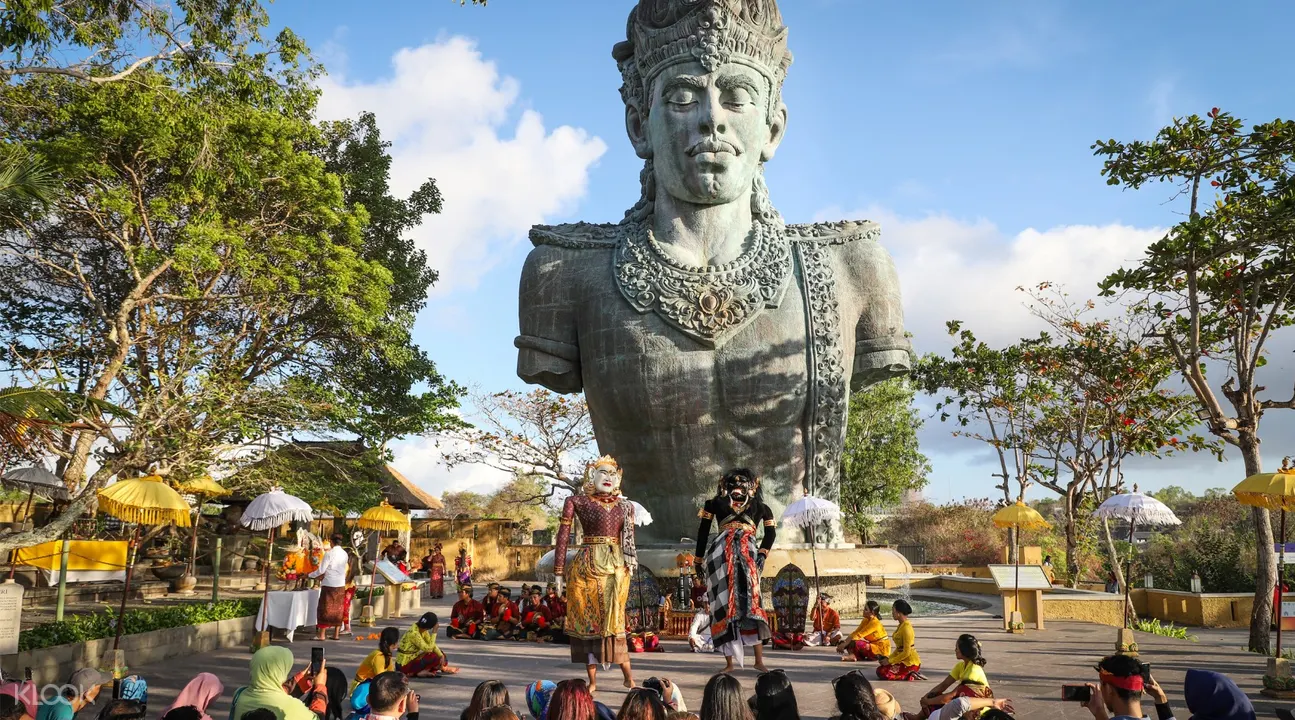 2. Seminyak
Often touted as Kuta's more upscale sister, Seminyak has everything Kuta has, only a more high-end version. Lavish hotels and resorts, fine dining restaurants, and designer boutiques are usually proud to have 'Seminyak' in their address line.
Seminyak also has its share of stunning coastline, occupied by cozy beanbag chairs from hip cafés and bars, most of which stay alive until late into the night. Seminyak also stands out as a shopping destination, where tourists can find handmade products from all over the island as well as international designer boutiques.
3. Ubud
Regarded as Bali's cultural and educational hub, Ubud is one of the most famous and well-developed areas on the island. Ubud is located far away from the beaches and within the island's mountains and rice fields. You will enjoy the art scene and rural vibe here.
It's high on international tourists' lists to go for cultural experiences as many attractions such as temples, museums, restaurants, workshops, and galleries are nestled on Ubud's busy little streets, lush green spaces, or by the sacred Ayung River. Also regarded as Bali's lifestyle and spiritual centre, it won't be hard to find wellness retreats, yoga shala, and healthy food restaurants in this neighborhood.
4. Canggu
Famous for its surf spots, expat crowd, and a decent number of coworking spaces. Canggu is transforming itself from a quaint coastal village to an up-and-coming resort area.
As a major surfing destination, the youthful Canggu streets and coastlines are embellished with beach-inspired restaurants, hip cafés, accommodations, and more. Street and contemporary arts are cherished here more than anywhere else on the island, something evident from awesome murals seen at every turn.
5. Nusa Dua
Probably the most well-developed area in Bali, Nusa Dua is the exact neighborhood to enjoy resort living by the glorious beach of Nusa Dua. Many lavish and famous resorts share the grounds of Nusa Dua, adding to its luxurious buildings with the perfect tropical touch. Even non-staying tourists visit the neighborhood to have fun, try some water sports, or enjoy the resorts on a day pass.
No matter which hotel or resort you pick, the well-planned neighborhood structure ensures that you are never too far away from the shopping venues, the plush green spaces, and the 18-hole golf course that Nusa Dua boasts. Though among the most developed resort towns, Nusa Dua still retains a cultural charm which can be witnessed at one of the many temples and museums in the area.
6. Sanur
This laid-back beach town in Bali offers numerous family-friendly activities to enjoy, from cycling to water sports, trekking to surfing, and more. Graced with the tranquil east-facing coastline of Bali, Sanur Beach's calm waves match the town's personality, a safe beach for families with kids.
Beyond the beach, Sanur also attracts crowds with its beach resorts, ocean-front restaurants, galleries, and overall calming ambience.
Extremely popular among travelers with families and visitors from Europe, Sanur is also home of the significant Kite Festival that is held in July every year in Bali.
7. Uluwatu
Uluwatu is home to the finest temples, beaches, and waves in Bali. The famous Uluwatu Temple and Suluban Beach are located in Uluwatu, each contributing to its reputation as one of Bali's coolest neighborhoods.
Being a culture-rich spot and a surfer's paradise, Uluwatu is also a popular place to find the best tourist destinations: restaurants, resorts, cafés, and more.
8. Legian
The second-most popular beach in Bali, second to Kuta, Legian's main allure is its white sandy beach and its extravagant nightlife. Though the neighborhood may feel just like Kuta on the first, but when you enjoy a calm stroll along the comforting sands of Double Six Beach or an evening amidst the art shops along Jalan Legian, it's then when you can appreciate what the area truly has to offer.
Another great surfing spot, Legian is home to the famous Rip Curl School of Surf, known for its fantastic surfing lessons for beginners.
9. Jimbaran
A fishing village and resort area located in southern part of Kuta, Jimbaran is absolutely the best seafood spot in all of Bali.
A calmer and more exclusive alternative to the beaches of Kuta and Legian, Jimbaran offers unparalleled views of the ocean from Jimbaran Bay along with countless seafood restaurants. Padang Padang Beach is one of the most prominent surf spots in the area and is known for its steady set of barrels and wave riders during good weather.
10. Lovina
A beach town located in the north of Bali and known primarily for its dolphin spotting scene. Lovina is a great alternative to the overcrowded and swanky south beaches of Kuta, Legian, and others.
A black-sand coastline, calmer waves, local villages, and a relaxed night scene are some of the things that quickly sum up the neighborhood. Kalibukbuk village, a small area in the heart of Lovina, is the focal point of the area with its authentic seafood restaurants and quintessential cafes.
---
Those are all the top 10 coolest Bali's neighborhoods. Hope this list could help you plan your Bali vacation! Or you can contact us at +62 813-1490-5690, we're always ready to help. See you in Bali, Flokqers!