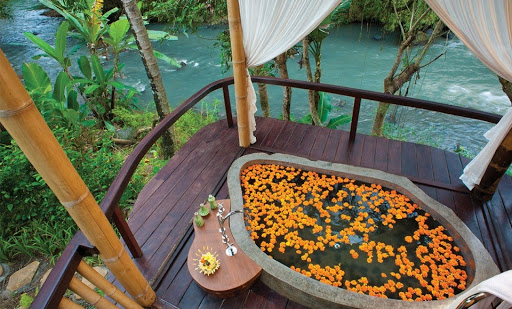 Bali
|
Local Guide
Get to Know Balinese Massage and Relax Yourself with 10 Finest Places in Bali
Spending holidays in Bali can be tiring sometimes, especially if you are up to adventurous activities such as hiking or rafting. Even walk down the beach can make you feel exhausted. Now, no need to hesitate on executing a long day while in Bali as you can always get a way to overcome it with the help of Balinese massage.
What is Balinese Massage?
Balinese massage is a traditional treatment from Bali which is influenced by Indian, Chinese and Thai practices. Balinese massage uses a combination of gentle stretches, acupressure, reflexology and aromatherapy. Those things are useful for your body such as blood flow, relaxing, circulation and other physical issues.
Usually performed on a massage couch or a floor mattress with a variety of techniques including skin rolling, kneading and stroking, as well as pressure-point stimulation, Balinese massage is combined with the aromas of essential oils to soothe your mind. Some essential oils used are very rare and can only be found in Bali.
The session of Balinese massage mostly lasts for one hour, and you will feel relaxed, refreshed and re-energized right after the massage is done. Start with legs-treatment, then firmly frictions the back and arms, until slowly massages the scalp. The body parts that haven't been massaged and those already massaged are covered with a cloth not to create temperature leaps.
10 Best Places to Enjoy Balinese Massage
After knowing about Balinese massage, are you feeling extremely interested to get one? Here are some of our recommendations of the best places to get Balinese massage as they offer special treatment and luxury feelings.
1. Karsa Spa, Ubud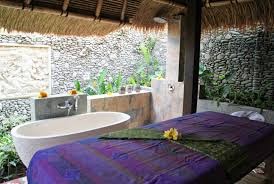 Surrounded by a rice field view, Karsa Spa features a tranquil atmosphere and relaxing vibes throughout the place. As a home for Balinese massage, this place also supports eco-friendly tourism by recycling and using sustainable items. At Karsa Spa, you can get various kinds of treatments such as Shiatsu, Deep Tissue, and Intuitive Heart massage.
Address: Jl. Markandia, Banyar Bangkiang Sidem, Keliki, Tegallalang, Kelusa, Payangan, Kabupaten Gianyar, Bali 80571
Open: Daily 9am – 7pm
Phone: 0813-5339-2013
Website: karsaspa.com
2. Sundari Day Spa, Seminyak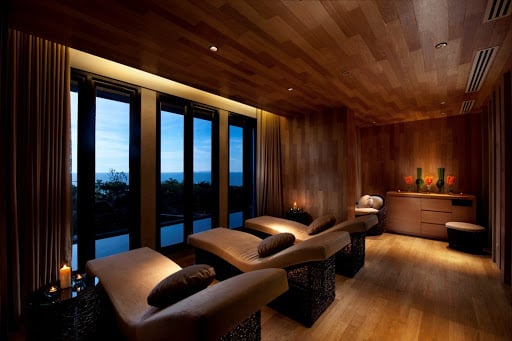 Utilizing organic and natural ingredients in the shape of traditional and modern techniques, Sundari Day Spa offers you a whole new level of Balinese massage. At this place, the masseuses usually combine traditional treatments with medical advancements for their massage sessions. No wonder why their signature services are becoming a hit among tourists.
Address: Jalan Petitenget 7 Kerobokan, Seminyak, Kuta, Kabupaten Badung, Bali 80361
Open: Daily 10am – 10pm
Phone: (0361) 735073
Website: sundari-dayspa.com
3. Riverside Spa at Maya, Petanu River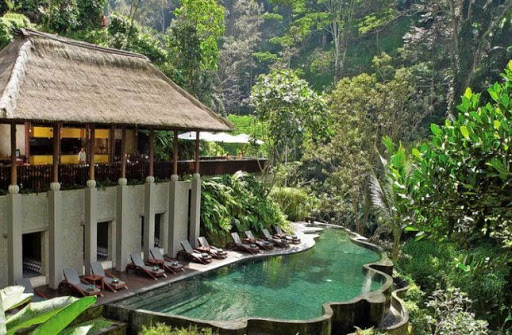 As an award-winning spa in Ubud, Riverside Spa at Maya is definitely one of the best places to get Balinese massage. Here, you can choose holistic body treatments, oxygen facials and iconic flower baths spa. A relaxing spa here is completed with amazing natural scenery from the rainforest and a river which also makes your experience at this place authentic and unique.
Address: Jl. Gn. Sari, Peliatan, Kecamatan Ubud, Kabupaten Gianyar, Bali 80571
Open: Daily 9am – 6pm
Phone: (0361) 977888
Website: spaatmaya.com
4. Lembah Spa, Ubud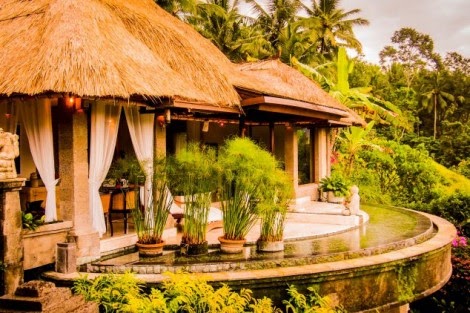 Lembah Spa is located at Ubud in a heavenly landscape that has a naturally soothing effect to level up your relaxing feelings during Balinese massage at this place. One of the special items here is a herb treatment, while other choices available are healing beauty treatments, Pevonia Body Scrub or classic Balinese massage.
Address: Jl. Lanyahan, Br. Nagi, Kecamatan Ubud, Kabupaten Gianyar, Bali 80571
Phone: (0361) 971777
Website: lembahspa.com
5. Fivelements Puri Ahimsa, Badung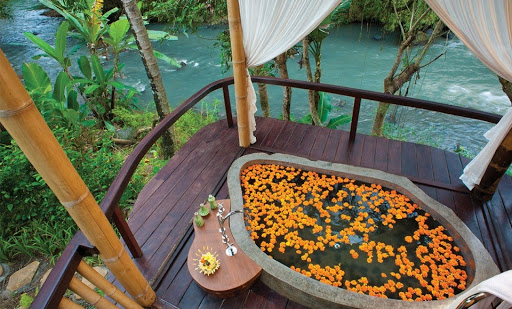 Fivelements Puri Ahimsa or Fivelements Retreat is an eco-friendly and 5-star Balinese massage spa located at Badung. At this place, you can opt from various options of treatments such as water therapy, energy cleansing and beauty spa which include body care, nutrient rich wraps, and nail care.
Address: Mambal, Kec. Abiansemal, Kabupaten Badung, Bali 80352
Phone: (0361) 469206
Website: fivelementsbali.com
Read also about Best Coliving Space in Bali
6. Acqua Perla Spa, Seminyak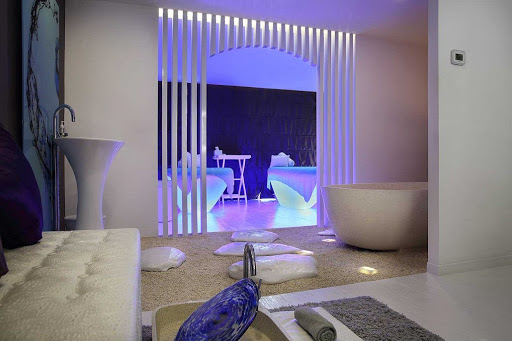 Located within the Double Six Luxury Hotel area, this Acqua Perla Spa also offers luxurious Balinese massage in spacious Hammam. Completed with a yoga studio and a special Resonance Chamber which is a place specially built for unwinding in purified air and relaxing music. Furthermore, this place uses a concept of ocean therapy for indoor treatments.
Address: Jl. Double Six No.66, Seminyak, Kuta, Kabupaten Badung, Bali 80361
Website: acquaperlaspa.com
7. Away Spa at W Bali, Denpasar

Away Spa at W Bali is a spacious Hammam steam room which is open 24/7 so they are always there to spoil you and help you get relaxed. This place is filled with warm and cozy vibes supported by their futuristic designs, energizing lights, calming sounds and tantalizing scents.
Other than Balinese massage, you can try their signature treatments which are the Detox and Oxygen rooms suitable to cure a hangover. Away Spa even offers customized packages for couples, family and friends.
Address: Jl. Petitenget, Kerobokan, Seminyak, Kabupaten Badung, Bali 80361
Phone: (0361) 3000106
8. Soori Spa, Kerambitan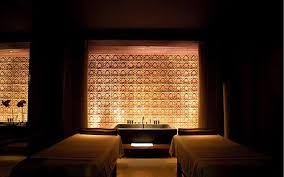 If you are up to beautiful interiors to help you feel comfortable, Soori Spa Bali is the answer for that. What makes it even better is because this place is also surrounded by the amazing natural scenery of black sand beach in the Tabanan area. Featuring 5 treatment rooms, you can expect their best hospitality to help you feel refreshed.
Address: Banjar Dukuh Desa Kelating, Kerambitan, Kelating, Kerambitan, Tabanan Regency, Bali 82161
Open: Daily 9am – 9pm
Phone: (0361) 8946388
Website: sooribali.com
9. Tjampuhan Spa, Ubud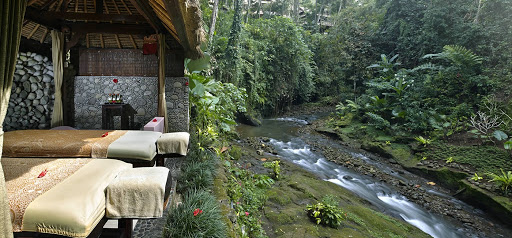 Tjampuhan Spa as a luxury place to get some Balinese massage is popular for their water based therapies. Coming in beautiful interior designs, they also offer you the best facilities such as hot and cold spring water Jacuzzi. A popular place among tourists, Tjampuhan Spa is definitely one of the must-visit spa places in Bali.
Address: 18, Jl. Raya Campuhan, Sayan, Kecamatan Ubud, Kabupaten Gianyar, Bali 80571
Open: Daily 9am – 8pm
Phone: (0361) 975368
Website: tjampuhan-bali.com
10. Royal Kirana Spa, Ubud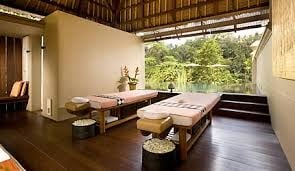 Last but not least, you can make a visit to Royal Kirana Spa at Ubud to get a maximum experience of relaxing and refreshing time through Balinese massage. This place has an open-air lounge alongside a large pool, Jacuzzi and a special herbal mist sauna. Perfectly fit for a luxurious experience.
Address: Jl. Raya Kedewatan, Kedewatan, Kecamatan Ubud, Kabupaten Gianyar, Bali 80571
Open: Daily 9am – 9pm
Phone: (0361) 976333
Website: royalkirana.com
And there you have it! Flokq's picks for 10 best places to get balinese massage in its hometown, Bali! Make sure to check these places out especially when you're feeling worn out after a long day of adventure and sightseeing around the city.
---
You can also enjoy the relaxing feeling of Balinese massage while trying a new experience of living in accommodation with Flokq! Flokq offers new comfortable accommodation with the co-living concept that you can rent during your stay.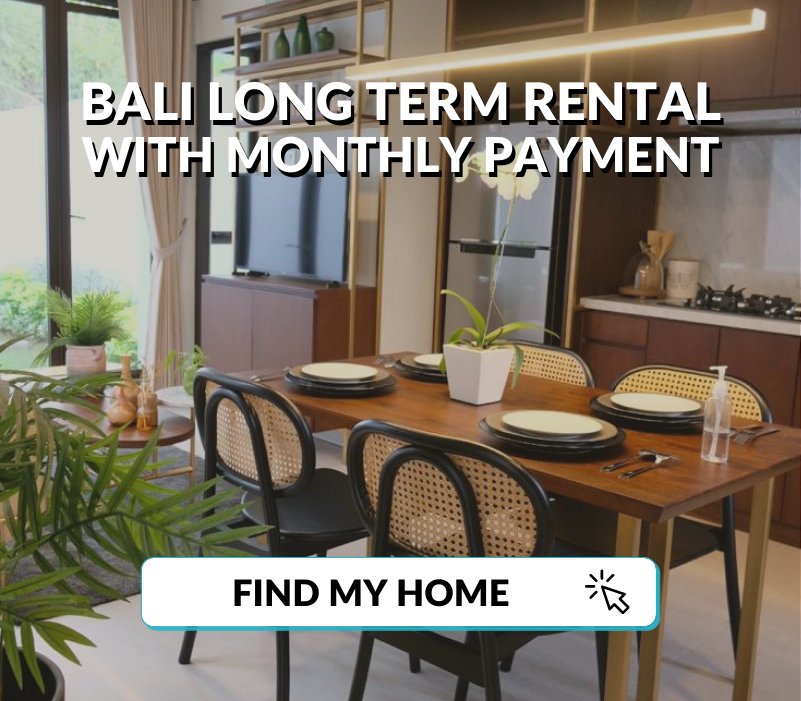 Want to know more? Reach us at +62 813-1490-5690 or click the button down below!
Click here to check out Flokq's Units in Bali