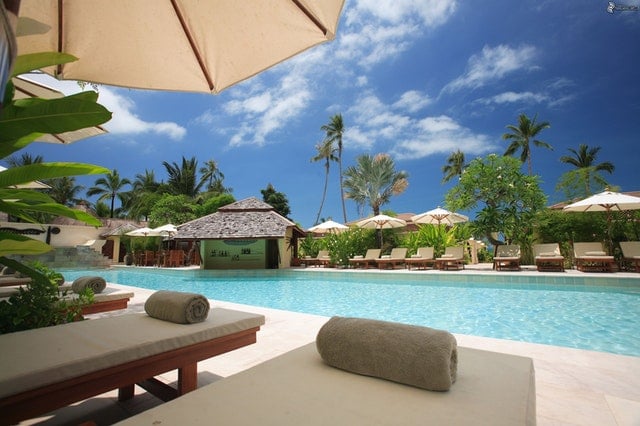 Bali is known for mainly its attractions in the southern, southeastern, and southwestern areas. But there is more to Bali than just those three areas. For one, there is West Bali. This area looks like a tip that is touching the Island of Java. Locals know it to be a place where people cross between the two islands through Gilimanuk port. But it has more things to it than that. If you want to know more about why go to West Bali and where you should stay, you've come to the right place! Here is a short article about visiting the port area and Finding your ideal Villa rental in West Bali!
Read also: Immerse Yourself in Bali with Balinese Greetings and Phrases
Why West Bali?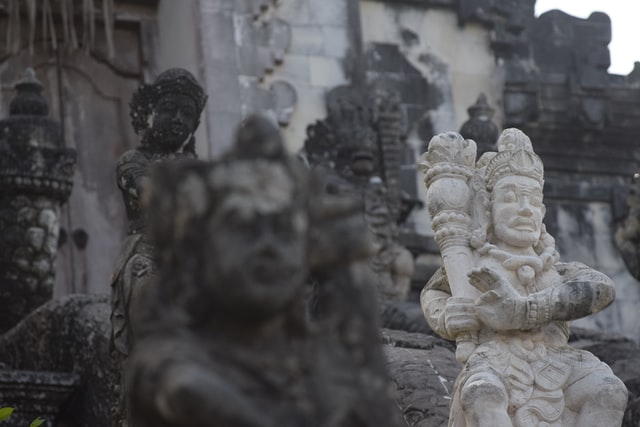 The thing that makes West Bali very unique is its relatively untouched environment, where you can actually see and learn how Balinese people live and go around each day. This is a much more quiet and residential part of Bali, after all. This is also where people who need to go back and forth between the Island of Java and the Island of Bali live. Still, there are actually a lot more to the place than you would expect. Here are some possible activities you can do while visiting West Bali!
Bull/buffalo race watching
That's right, if love your horse races or maybe racing in general then this might be for you. Often dubbed "Makepung" by locals, this is a festivity that is held frequently in Negara to spectate. It is also the official part of the "must-try" list whenever you are visiting the Regency of Jembrana, Bali.
National Parks
On the northwestern tip of Bali lies the West Bali National Park, a jungle paradise for you nature lovers. Hosting over 150+ different flora and fauna species, this place is a rare sight in Bali. If you think monkey forest is overrated or boring, then come here instead! From lush forests to islets at the north part of the National Park.
Surfing and beach/port life
Oh you think surfing stops at Canggu? If you want a secret surf spot in West Bali where you can learn to surf or just enjoy the beach in general, then you can come to the quiet yet quite beautiful Medewi beach. You can also appreciate and learn the lives of fishermen who live near or around the beach. Since it is also a port between Java and Bali, the fishermen/sailor community is strong here.
Even with all that, the best part is how untouched this place is with the effect of mass tourism. People here are still farming and fishing to earn their keep. If you appreciate those kinds of environments, then try visiting West Bali. For tours and travels surrounding West Bali, it's best to try your accommodation provider if they provide packages or services to help you explore West Bali. Some of the lodging businesses below do have them, so be sure to check them out!
Now that you know a bit more about the place, why don't we start looking at some accommodations, ey?
Recommended Villas in West Bali
1. West Bali Villas-Umasari resort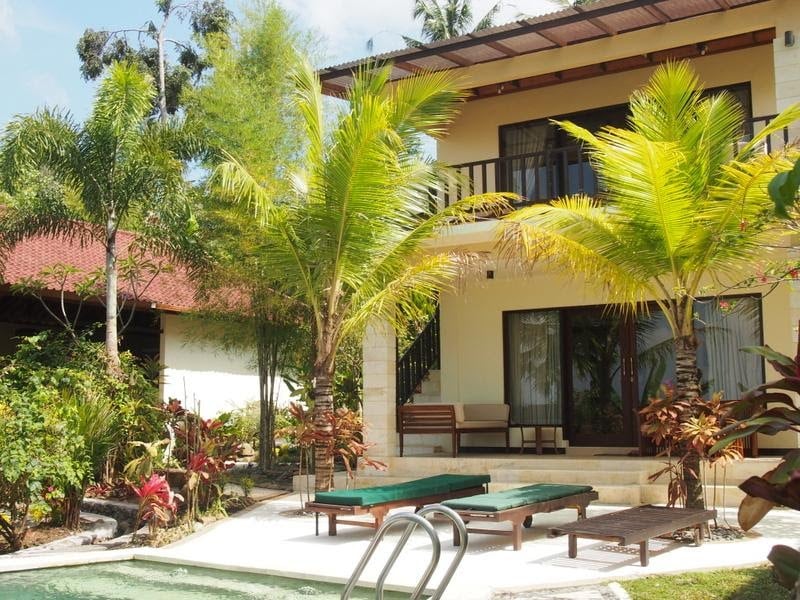 To start off, we have this beautiful villa complex located in the heart of Jembrana. With price as low as 40 Dollars a night, you'll get to stay at a cozy villa for up to 6 persons. You can enjoy the pool or have a little cookoff between the first and the second floor, as both floors have their own kitchen. If you're wondering what's outside, you'll get to enjoy the untouched countryside of Jembrana and the scenery of Mt. Merbuk. Perfect for a group getaway!
Location: Panji Sakti, Pendem, Kec. Jembrana, Kabupaten Jembrana, Bali 82218
Contact number: +62 812-3813-9000
Booking: westbalivillas.com
2. Beach House West Bali (Paradise West Bali)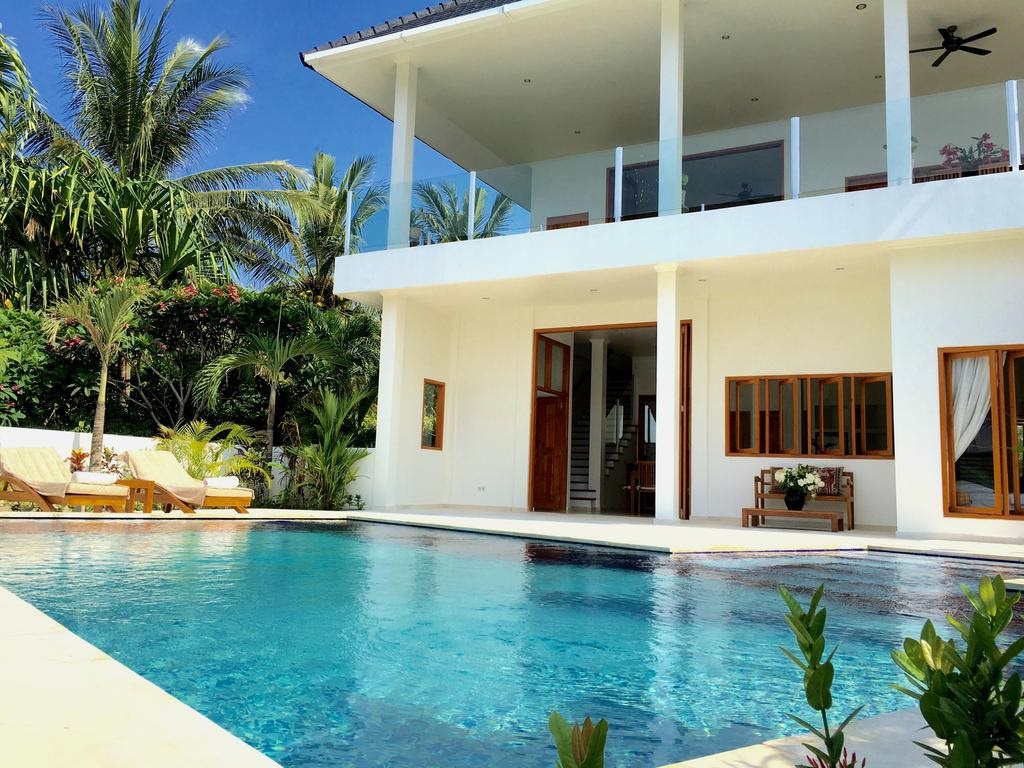 Next on our list is for those of you who love beaches. Beach house west bali offers a spectacular and exclusive experience for 79 Euros a night. With the property being able to hold up to 6-8 persons, going here can't go wrong. You will also have private staff and a swimming pool to add up to the panorama of Bali and Javanese mountains! Lastly, there are destinations such as Karang Impian Beach Swing & Camping Ground for a picturesque day at the beach.
Location: Jl. Ikan Paus, Sumbersari, Kec. Melaya, Kabupaten Jembrana, Bali 82252
Contact number: +62 813-3840-7498
Booking: paradisewestbali.com
3. The Melaya Villas
Nearby Klatakan Beach, The Melaya Villas offer you a simple, yet satisfying stay. With only 60 Euros per night you can stay at a 3 bedroom villa with facilities such as a 5×15 meter swimming pool, a huge living area in the form of a Joglo, and 2×2 Jacuzzi. The staff there can also help you with a lot of things, including setting up a snorkeling/diving trip to Menjangan Island.
Location: Jl. Raya Denpasar – Gilimanuk, Gilimanuk, Banjar Klatakan, Desa Melaya, Jembrana, Kabupaten Jembrana, Bali 82252
Contact number: +62 811-3887-527
Booking: villamelayabali.com
4. Villa Arun Bali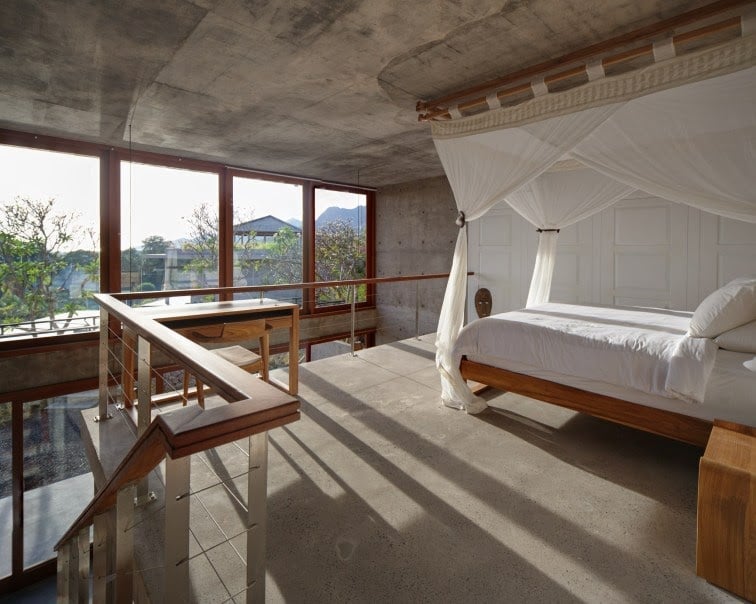 By choosing the modest yet luxurious Villa anak arun for 95 Euros per night, you can be sure to spend a romantic time with your lover. This villa offers only 1 bedroom fitting 2 people, yet everything else is more than enough for a couple. With facilities such as a semi garden bathroom, an double height living room, and a secluded garden terrace. You can also use their shuttle service to nearby tourist destinations or even pick-ups from specific areas with charge.
Location: Jl. Taman Ayun No.8, Sumberkima, Gerokgak, Kabupaten Buleleng, Bali 81155
Contact number: +62 812-8212-9211
Booking: www.villa-arun.com
5. Villa Gajah Sumberkima Hill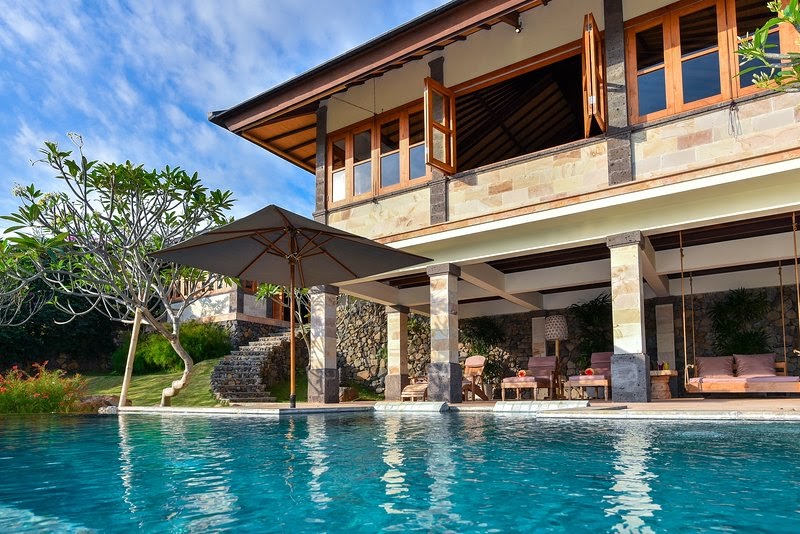 If you want convenience towards the best of West Bali, then Sumberkima Hill might be the choice for you. This time let's look at one of their villas, Villa Luna. This place is perfect for a couple's honeymoon or a getaway for two. For only 701.000 Rupiah per night.
Location: Banjar Dinas Taman Ayun, Desa Sumberkima, Gerokgak, Sumberkima, Gerokgak, Kabupaten Buleleng, Bali 81155
Contact number: +62 823-4004-9363
Booking: sumberkimahill.com
6. The Menjangan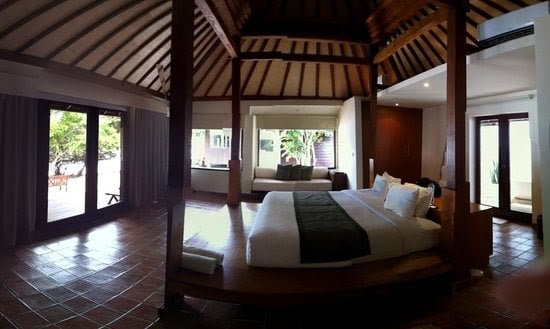 In Bali, Beach villas are a dime a dozen. If you're looking for one that ensures great service and accommodation, then look no further than The Menjangan. Since we are looking at villas, in particular, let's look at their beach villa accommodation. They provide everything that a guest would hope for such as luxurious bath amenities (bathrobes, hairdryers, unique soaps), awesome facilities (Wi-Fi, Telephone, etc.), and a minimalist and open living design to take in the beauty of West Bali. The 2 Million Rupiah pay is certainly worth it!
Location: Jl. Raya Denpasar – Gilimanuk No.Km. 17, Pejarakan, Gerokgak, Kabupaten Buleleng, Bali 81155
Contact number: (0362) 94700
Booking: themenjangan.com
7. Amertha Bali Villas
Amertha Bali Villas offer a lot of accommodations for us to try, but this time let's go green and enjoy their Garden View Suite. For 1 Million Rupiah per night, you'll be treated to an exclusive villa with an outdoor and semi-detached setting. You'll have beds for a total of 2-3 persons, as one of the sofas can be converted into a bed. You'll also receive premium bath amenities, shared access to the pool and kitchenette among other awesome accommodations! Do note that they are very near to attractions in the Buleleng area, such as Pemuteran Beach and Biorock.
Location: Jl. Seririt-Gilimanuk No.Ds, Pemuteran, Gerokgak, Kabupaten Buleleng, Bali 81155
Contact number: +62 823-4128-0231
Read also: 13 Souvenir Shop in Bali: Authentic and Affordable
And that's that! We hope you enjoy our short guide on finding your ideal villa rental in West Bali. Be sure to check our other guys on lifestyle and living in Bali!
---
Want to find more rental options in Bali? Flokq has several rental options for you to choose from. To find out more, head over to Flokq or click the button below.
CLICK HERE TO FIND RENTAL OPTIONS IN BALI