Staying In
15 Simple Chicken Recipe to Cook at Home, Tasty and Super Delicious!
Who doesn't like this one food ingredient? Chicken meat is the most commonly processed food ingredient for Indonesian families, including those of you who have a busy schedule. Rich in protein, the cooking process for chicken is the simplest one compared to other proteins such as fish and beef. The delicious meat is also suitable for processing into various dishes. Therefore, processed chicken is often a comfort food for many people – everyone will love it!
Need a new dinner and lunch menu ideas, maybe? This fast-food chicken recipe is perfect for a stress-free weekday dinner and makes it just enough so you can have leftovers for lunch – or vice versa. 10 easy recipes along with step by step videos, Flokq guarantee never you'll get bored with chicken dish again. Hungry? Check out these simple and easy chicken-based dishes.
1. Japanese-style Chicken Katsu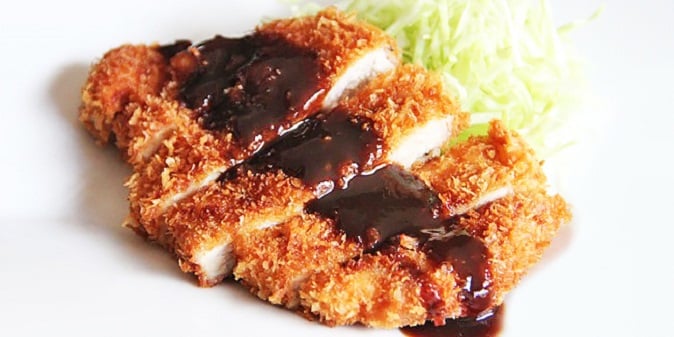 Confused about how to process leftover chicken in the refrigerator for what? Here Flokq recommends a Japanese restaurant-style chicken katsu recipe for those of you who don't have much time. The ingredients are easy to find and fairly cheap, you know! Come on, make this one processed chicken!
Ingredients
500 gr chicken breast (3 large fillet chicken breasts)
1 egg (beaten off)
5 tablespoons of seasoning flour (can be replaced with wheat flour)
Bread flour (adjust to chicken size)
Salt (according to taste)(according to taste)
White pepperappetizing)
Carrot and cabbage (grated or chopped small)
How to Make
Cut the chicken breast fillet into wide, bruised pieces.
Coat the chicken with salt and pepper to taste, then let stand for 20 minutes in the refrigerator (don't leave it in a hurry).
Prepare eggs, seasoning flour/flour dissolved in cold water, along with bread flour.
Coat the chicken meat with eggs, followed by a damp dough, and finally coat evenly with breadcrumbs.
Fry the katsu chicken until golden brown over medium heat.
Serve the dish with carrot and cabbage salad as well as mayonnaise as a side dip.
2. Chicken Roulade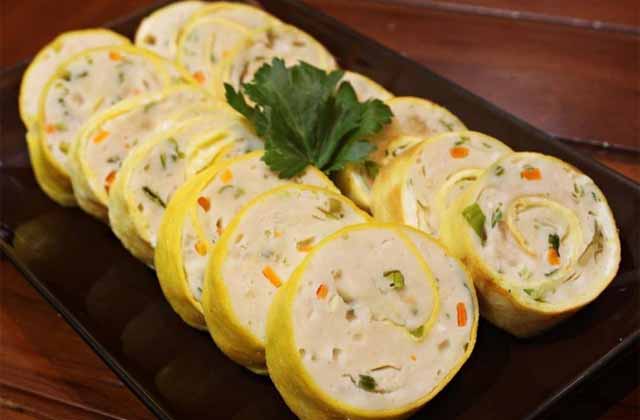 This chicken recipe is suitable for breakfast or lunch. The taste is delicious and also has a little oil, making chicken rolade a lot made for those of you who are on a diet. Even so, this dish is also suitable for children you know,, readers!
Filling Ingredients
400 gr ground chicken
1 egg
4 tablespoons tapioca flour (can be replaced by cornstarch)
1 tablespoon mayonnaise
50 gr grated cheese (optional)
1 carrot, grated
1 spring onion, chopped
salt, ground pepper, and powder broth (to taste )
Roulade Skin
3 chicken eggs
50 ml UHT milk (can be replaced by water)
1 tablespoon flour
Salt (to taste)
½ teaspoon parsley powder (optional)
Aluminum foil for wrapping
Methods
Mix milk with flour, mix well.
Beat off the eggs, and pour the flour and milk mixture into it, stirring until combined.
Egg omelet until the dough runs out. 
Mix all ingredients until smooth, check the taste.
Prepare aluminum foil, put the eggs, then fill with the filling mixture. Roll it up neatly.
Steam the roulade for 25 minutes.
Cool down, then slice. Rolade is ready to be served. (Can be eaten or fried first)
3. Hong Kong Chicken Fried Rice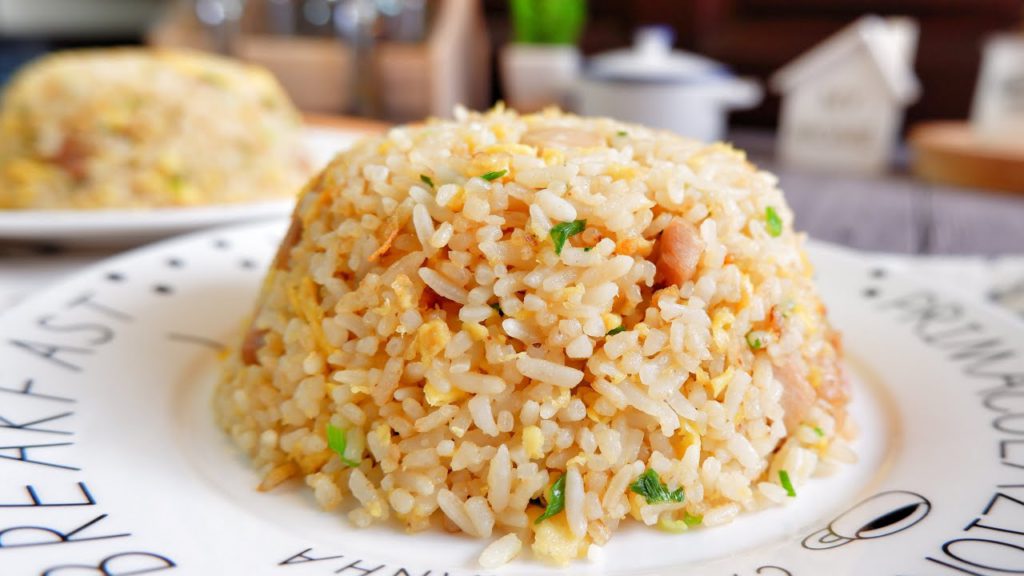 Well, who doesn't know this one dish? Fried rice, can be served quickly and easily. So, it can be cooked when you're in a hurry or lack ideas. In fact, using rice last night also adds to the delicious taste of this one dish – which can also be a solution for the next chicken feast. Come take a look at the chicken recipe
Ingredients
2 plates of cold rice
Chopped or diced chicken
1 carrot, cut into small squares
½sweet corn
flat4 pieces of thinly sliced ​​green beans
1 stalk of green onion
1 egg
3 cloves of garlic, grind
Salt and sugar to taste
Powder / broth mushrooms to taste
Margarine / butter / butter
Soy
sauce Oyster sauce
How to Make
Boil the vegetables for about 5-7 minutes, then remove and drain.
Heat margarine, then saute garlic until fragrant.
Saute chicken until cooked, add eggs and vegetables. Saute until well blended and all cooked.
Add white rice, add complementary spices, stir well, and taste.
Hong Kong Chicken Fried Rice is ready to be served.
Cari tau juga tentang Resep Masakan Gampang di Apartemen
4. Oyster Sauce Chicken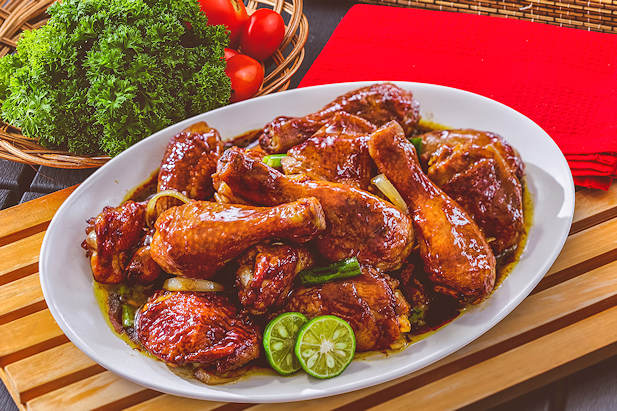 Sweet, salty, and savory. That's what we can describe about this chicken recipe. The umami flavor of the oyster sauce mixed with the chicken meat complements the deliciousness of this dish. Oyster sauce chicken is suitable to be served as a side dish for your dinner with family on weekends.
Ingredients
1 rooster, cut into 6 parts
1 onion, sliced
3 cloves of garlic, finely chopped A
handful of ginger, crushed
5 red bird's eye chilies, sliced
6 tablespoons of oyster sauce
3 tablespoons chili sauce
2 tablespoons sweet soy sauce
150 ml water
½ teaspoon ground pepper
How to Make
Fried chicken that has been cooked half-cooked.
Saute garlic and onion until fragrant.
Enter the oyster sauce, chili sauce, sweet soy sauce, water, chilies, and ginger. Stir well.
Enter the chicken that has been half-cooked, stir well, and correct the taste.
Cook until the sauce thickens, remove from heat.
Oyster sauce chicken is ready to be served.
5. Kungpao Chicken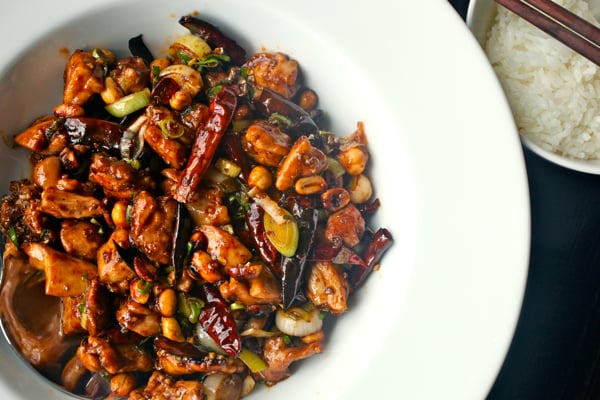 This one chicken recipe, we often encounter in Chinese food restaurants. Its sweet taste, complemented by thetexture crunchy of cashews, makes anyone fall in love! 
Main Ingredients
350 gr chicken thigh fillet, diced
3 cloves of garlic, puree
½ teaspoon soy sauce
¼ teaspoon ground pepper
½ teaspoon fish sauce
½ teaspoon sesame oil
½ teaspoon salt
Ingredients for Chicken Seasoning
2 dried chilies, cut intosmall pieces of
3garlic, Puree
2 tsp tomato sauce
1 tbsp oyster sauce
½ tsp sesame oil
2 tsp sweet soy sauce
½ tsp granulated sugar
1 tsp cornstarch, dissolve in 1 tsp water
100 ml water
Complementary ingredients
50 gr cashews whole, then fry
How to make
Mix chicken with main ingredients , more or less let stand for 15 minutes.
After being marinated, fry the chicken until it's half cooked.
Saute garlic with dry chilies until all fragrant. Enter the chicken until everything is well blended.
Then add the oyster sauce, tomato sauce, sugar and sweet soy sauce until all are well blended.
Pour the water and stir until it boils, then add the cornstarch solution and stir until all the ingredients are bubbling.
Serve the dish with a sprinkling of fried cashews, stir in a skillet without using fire.
Remove, and the kungpao chicken is ready to be served.
6. Hainanese Chicken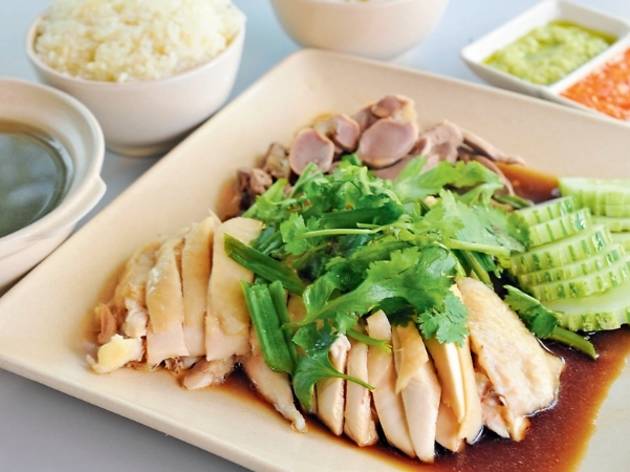 The distinctive feature of this one chicken dish is its delicious taste with a complementary aroma of ginger. This dish is perfect for serving at family gatherings in your home. Everyone likes it guaranteed!
Main Ingredients
1 native chicken (according to taste)
1 clove of garlic, crushed
1 tablespoon of green onion
1 cup cilantro
1 small cucumber
½ knuckles of ginger, sliced
½ teaspoon of salt
Water to boil
4 curly
chilies 5 bird's eye chilies
50 ml of boiled ginger water
Sugar and salt
Ingredients Chicken Sauce
1 tsp oyster sauce
1 ½ tbsp soy sauce
1 tbsp sesame oil
1 tsp sweet soy sauce
2 tbsp water
How to Make:
Coat the chicken with salt, then rinse.
Boil the chicken in boiling water over high heat for 10 minutes. Remove dirt and water, rinse then drain.
Put some ginger and green onion into the chicken cavity. Boil with a crushed garlic and ½ teaspoon of salt, until the broth comes out.
Remove the boiled chicken, dip in ice water for 5 minutes. Cut the chicken according to taste and arrange it on a plate.
Drizzle the chicken with the sauce, sprinkle with green onions, fried garlic, coriander leaves, and fresh cucumber.
Hainanese chicken is ready to eat.
7. Rica-Rica Chicken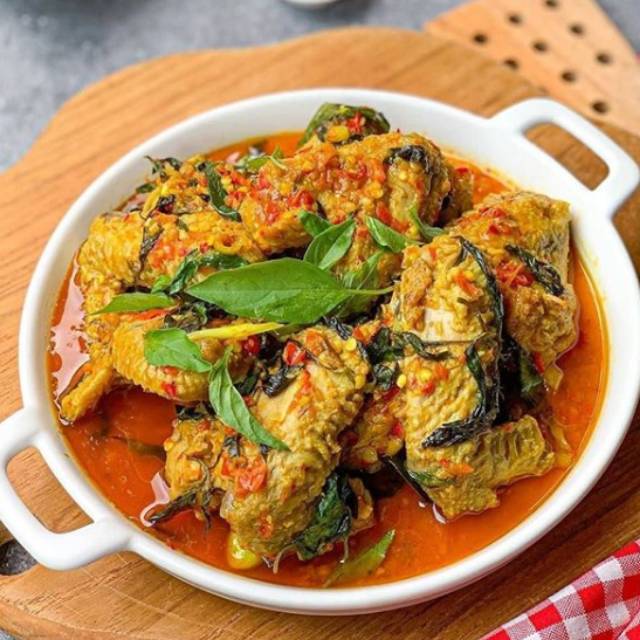 Its spicy, savory taste, and the aromatic sensation of basil leaves is guaranteed to arouse your appetite! With ingredients that are fairly simple and easy to find on the market or in your kitchen cupboards, this chicken recipe is guaranteed to make you like achef famous! Come on, give a look at the recipe.
Ingredients
1 chicken, cut 12
5 pieces of lime leaves
3 bay leaves
3 lemongrass, crush
2 bunches of basil
Salt to taste
Sugar to taste
Smooth Seasoning
10 cloves of red onion
5 cloves of garlic
20 red bird's eye chilies (amount adjusted according to taste)
5 Big red chilies
10 curly red chilies
2 segments of ginger
1 segment of galangal
1 teaspoon of white pepper
How to Make
Saute ground spices, lime leaves, lemongrass and bay leaves until fragrant and cooked.
Add the chicken, sugar and salt, stir well, cook until the chicken changes color.
Add a little water to make the spices soak. Cover, cook over low heat until the spices are absorbed and the chicken is cooked.
Finally, add the basil, stir briefly. Turn off the fire.
Chicken rica-rica ready to serve.
8. Geprek Chicken Fillet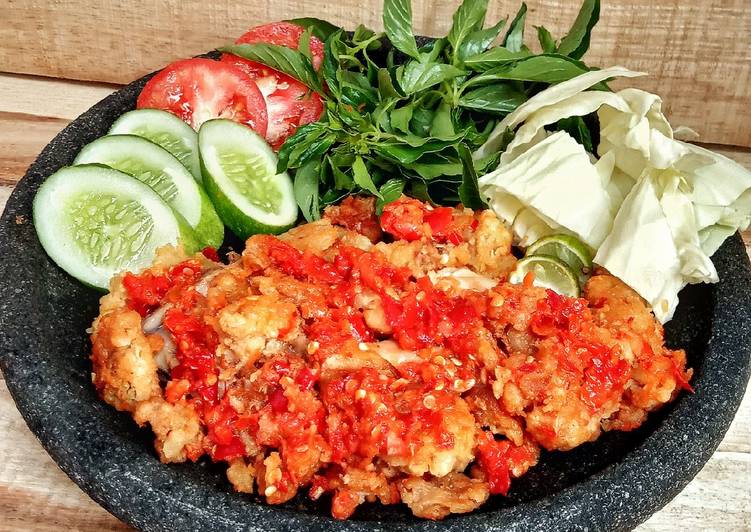 This chicken recipe is loved by lots of people especially the millennial generation, and you make it yourself at home. Besides being more economical, cleanliness and health are also more guaranteed. What's more, during this pandemic, we have to be extra careful about buying outside food. Guaranteed, you can definitely apply this method, let's make it!
Ingredients
500 gr chicken breast fillets (3-4 medium sized chicken breast fillets)
2 tsp lime / lemon juice
1 ½ tsp salt
500 ml cooking oil
Chicken Coating Material
400 gr flour
4 tsp baking powder
50 gr cornstarch
2 tsp garlic powder
1 teaspoon salt
250 ml iced water (as a dip)
Ingredients
15 cloves of red onion
7 cloves of garlic
5 large red chilies
15 red bird's eye chilies
1 lemongrass (sliced)
1 ¼ tsp salt
½ teaspoon granulated sugar
250 ml of oil for sauteing.
How to Make:
Coat the chicken with orange juice and salt
Mix well the coating ingredients, and roll the chicken on top. Then, dip the chicken in the ice water, then roll it back in the coating material while pressing it.
Fry the chicken over medium heat until golden brown (cooked).
Make chili sauce with chili sauce, by kneading it. (Ingredients can be fried beforehand or raw, according to taste)
Saute the chili onion over low heat until fragrant and cooked. Add salt.
Coat the crushed chicken with onion sauce.
Chicken fillet geprek ready to be served with warm white rice.
9. Chicken with Sambal Matah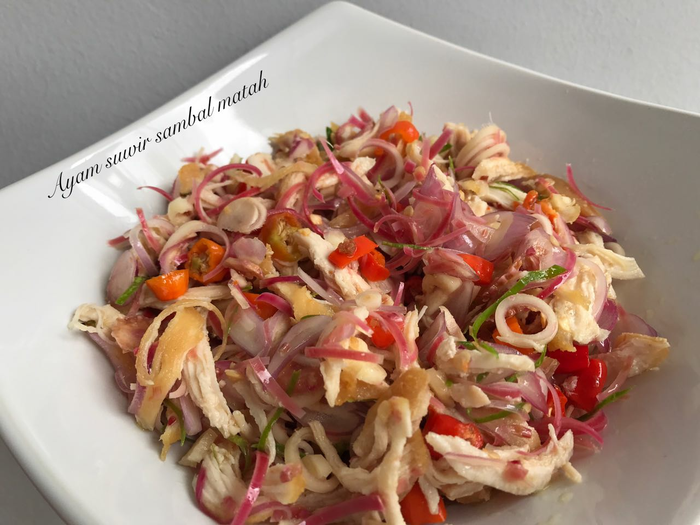 This processed food made from chicken meat is very delicious – especially for you spicy lovers. Fresh chili sauce, very suitable with the shredded chicken. Flokq will provide shredded chicken recipes with a mixture of chili sauce. Do you want to try making it at home? Here's the recipe!
Ingredients
250 grams of chicken meat (thinly sliced)
Salt to taste
Powdered paprika to taste
1 tablespoon of cooking oil
15 cloves of red onion
3 lemongrass
1 clove of garlic (finely chopped)
5 pieces of red bird's eye chilies
1 tomato (diced)
3 leaves orangeslime
1fruit
1 tsp shrimp paste
50 ml cooking oil
How to Make
Chicken slices fried with 1 tablespoon of cooking oil, add the powdered paprika and salt. When the chicken is slightly browned, turn it over.
Remove the cooked chicken, then shred it using a fork, and set aside.
Slice shallots, whites of lemongrass stalks, bird's eye chilies, and oranges. Try all thinly sliced.
Mix the red tomatoes that have been cut from dad uke in the spice slices in one container and don't forget to add the garlic.
Heat oil, saute shrimp paste and salt.
Remove the shrimp paste, and pour it into a container filled with spice slices. Add orange juice, and mix well.
Enter the shredded chicken, stir, and the chili sauce shredded chicken is ready to eat.
Baca juga: 40 Sambal Indonesia yang Wajib Kamu Coba
10. Teriyaki Sauce Chicken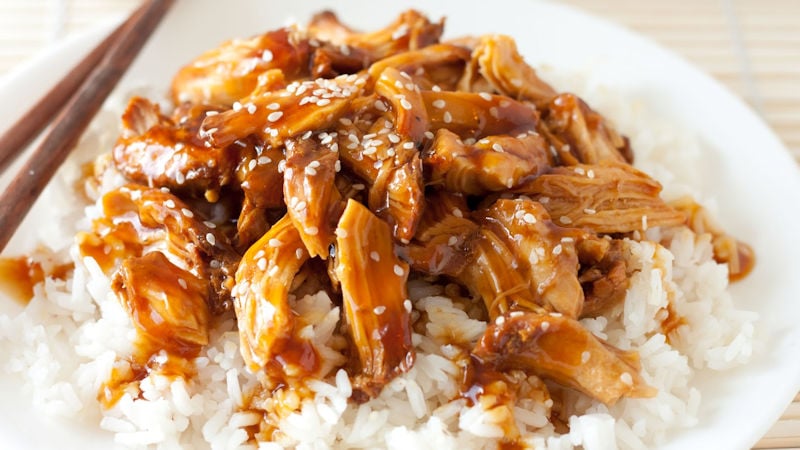 Teriyaki – this Japanese sauce is said to be very popular in Indonesia. The taste is sweet and combined with the deliciousness of the chicken, making teriyaki chicken a favorite chicken dish for children and their families. You can try this practical teriyaki chicken recipe that is suitable for taking meals to school or work. Here's the teriyaki chicken cooking recipe that Flokq gives you!
Ingredients
200 g chicken thigh fillets (can be substituted chicken breast)
100 g onion
1 red chilies and a big green
1 pack of teriyaki sauce instant
3 tablespoons cooking oil
How to Make
Iris oblique red chili and green, cut onions, and slices of chicken cubed.
Prepare a container, mix the chicken and 1 packet of instant teriyaki sauce, then marinate for about 15 minutes.
Heat cooking oil, saute onion, and chilies. Enter the chicken, stir well, cook until cooked.
Teriyaki chicken is ready to eat.
11. Salted Egg Yolk Chicken
Well, this one chicken recipe is the most contemporary. Savory from a unique salted egg yolk fits perfectly with fried chicken pieces, especially with hot rice. Steady, really! Surely you have already tried it in restaurants or at outlets in your city. Turns out there is an easy recipe!So you don't need to order delivery anymore, you can cook yourself at home.
Ingredients
250 g chicken breast fillet
1 egg for coating
Cornstarch / tapioca flour / seasoning flour to taste
Salt, pepper to taste
Salted Egg Sauce Ingredients
3 yellow salted egg eggs Enough
boiled water
20 pieces of curry leaves
2 curly chilies
Sufficient milk (optional )
2 tablespoons margarine for sauteing
Sufficiently salt, pepper
3 cloves of garlic (minced)
How to Make
Cut the chicken, sprinkle with salt and pepper, let stand for about 15 minutes.
Combine marinated chicken with egg.
Prepare the flour in a container. The chicken that has been mixed with the eggs is dipped, one by one into the flour and then fried in hot oil until cooked. Remove and set aside.
To make the sauce, mash the salted eggs with a little water.
Heat the butter in a skillet, add the garlic, chilies and curry leaves, saute briefly until fragrant.
Enter the yellow salted egg, add water and milk to make it a little creamy.
Add salt and pepper to taste. Enter the chicken, stir briefly until evenly distributed. Remove and ready to serve.
12. Butter Fried Chicken
This chicken recipe wins for simplicity. The ingredients are not many, the steps to make it are not complicated. Cooking butter fried chicken can be your mainstay solution for cooking in a boarding house or apartment!
Ingredients
1chicken
2 1 chopped onion
chopped2 3 cloves of chopped garlic
1 stalk of chopped green onion
1 lime
butter to taste
sugar, salt to taste
Pepper to taste
5 tbsp sweet soy sauce
1 tbsp Worcestershire sauce
1 tbsp tomato sauce
1 tsp oyster sauce
Enough water
How to make
Wash the chicken then run with lime juice and sprinkle with salt, stir until the chicken mat then let stand 15 minutes
Heat cooking oil in large quantities, then mix 1 tablespoon of butter in the oil.
Fried chicken until cooked, then remove and set aside
Heat 3 tablespoons butter, saute garlic and onion until fragrant, add sweet soy sauce, Worcestershire sauce, tomato sauce, oyster sauce, pepper, and salt, stir well then add chicken
Stir well until chicken is covered in spices
Pour enough water, mix well and boil tgu and the water recedes and thickens. Taste
Taste it, when it fits, add the leeks, stir briefly then remove and serve.
13. Crispy Fried Chicken
Who has never ever eat crispy fried chicken? The crunchiness of the chicken is always tantalizing. Now there is no need to leave the house just to buy or even order delivery. Because after reading this recipe you are guaranteed to be able to make it yourself!
Ingredients
Ingredients A (Chicken):
800-1000 grams of chicken thigh or breast, cut according to taste and wash
1 egg, add a pinch of salt, shake off
250 ml of ice water
Ingredient B (ground spices)
10 cloves of garlic
1 teaspoon Pepper powder or granules
1 segment of ginger
Powdered chicken broth, to taste
1 teaspoon of salt
1/2 teaspoon of coriander (optional)
3 pieces of red chilies (optional)
1 segment of turmeric (optional)
Ingredient C (for coating)
450 grams of Cakra flour (High Protein)
150 grams of cornstarch
1 teaspoon Baking soda
2 teaspoons paprika powder or it could be red chili powder. (optional)
Powder broth
Salt, to taste
1 teaspoon basil powder (optional)
1 teaspoon oregano powder (optional)
1 teaspoon pepper powder (optional)
How to make
ingredients B puree using a blender or grinder. Combine chicken to ingredient B and mix.
Store overnight or at least 3 hours of seasoned chicken in the refrigerator so that the spices infuse.
Combine all ingredients C, mix well then add the ice water.
Remove the chicken from the refrigerator. Mix egg to chicken, mix well.
Apply the chicken to the coating material that has been made. Shake the chicken so that not too much flour is sticking. Briefly dip the chicken in the ice water.
Put the chicken into the coating material again until smooth. Pinch the flour in the chicken skin so that it curls when frying.
Heat the oil over medium heat. Then fry the chicken in a lot of oil.
Do not turn the chicken frequently so it doesn't absorb too much oil.
Remove then drain.
Super crispy fried chicken is ready to eat.
14. Opor-style Chicken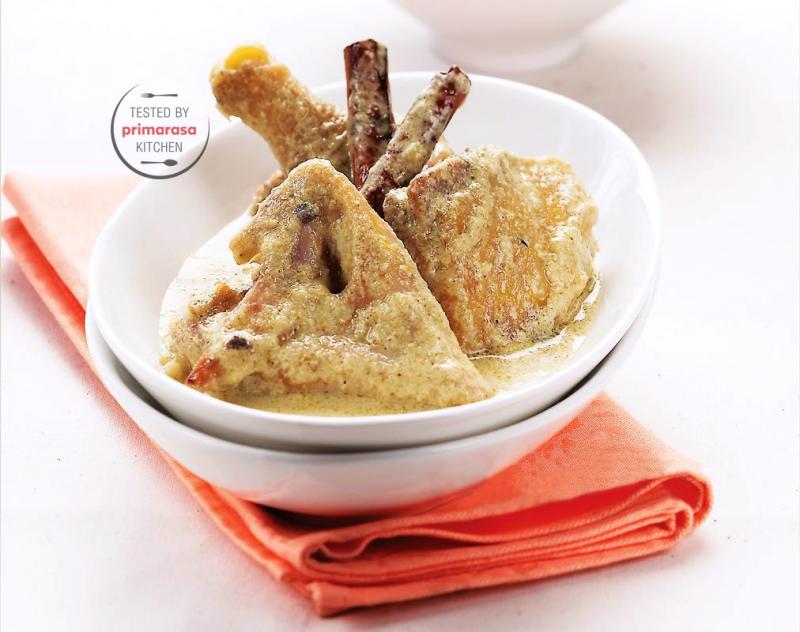 Processed Chickenhave certainly not been absent at every family event. The delicious opor sauce when eaten with rice or ketupat tastes good really, deh! Relax, we don't want to just make you drool . Because below is an easy recipe that you can make too!
Ingredients
1 tail (± 900 g) ready-to-use chicken
1 teaspoon salt
1 tablespoon lime juice
3 tablespoons cooking oil
2 lemongrass stalks white, crushed
2 cm galangal, crushed
3 bay leaves
6 pieces of lime leaves
1,500 ml coconut milk, from ¾ coconut Grains
finely seasoned
8 shallots
4 cloves garlic
2 cm ginger
3 pieces of hazelnut
2 tsp coriander
¼ tsp cumin
½ tsp pepper
1 tsp salt
1 tsp sugar 1 tsp sugar
How to make
1. Cut chicken into 10-12 parts. Brush with salt and lime juice, knead, set aside for a while.
2. Heat oil in a skillet, cook ground spices, lemongrass, galangal, bay leaves, and lime leaves, saute until fragrant.
3. Enter the chicken, stir until combined, then cover the pan. Uncooked until the chicken changes color and is half cooked.
4. Pour in the coconut milk, bucket so that the coconut milk does not break. After boiling, reduce heat, continue cooking until the chicken is soft and coconut milk is oily, remove from heat.
15. Semur-style Chicken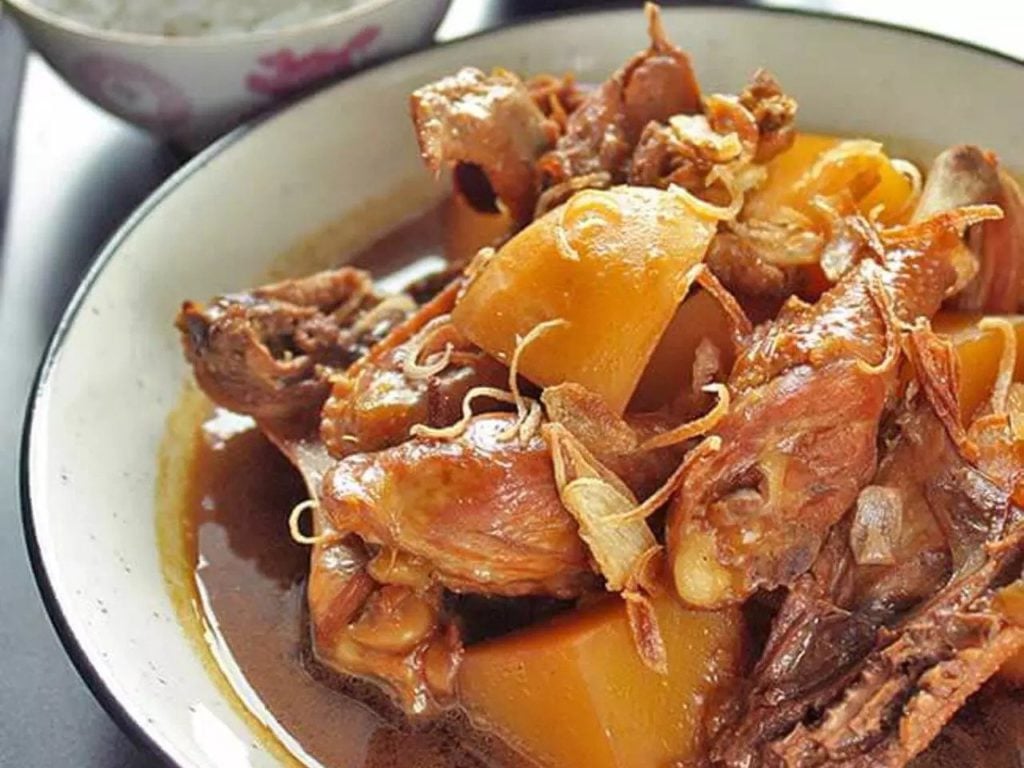 The most classic recipe we keep at the very end. Eaten with or without rice, this stew never wrong goes! Apart from the basic ingredients, you only need sweet soy sauce and potatoes as an addition. You can also cook restaurant-class stews at home!
Ingredients
800 grams of chicken,
300 grams of potatoes, cut into 8 parts per fruit
1 lemongrass, crushed and tied in knots
2 tsp cooking oil
1 liter of water
1 tsp salt
1 tsp sugar
100 ml sweet soy sauce
½ tsp nutmeg powder
½ tsp ground pepper
spices mashed
5 red onions
5 cloves of garlic
1 inch ginger
How to Make
Heat a little oil and saute the spice mixture along with lemongrass. Cook it until it smells good for about 3 minutes.
Add the chicken pieces to it and stir until all the chicken pieces are well seasoned and turn pale.
Fry the potato slices in hot oil until they are completely submerged. Wait until half cooked and drain.
Put water, sweet soy sauce, salt, sugar, nutmeg and pepper in a saucepan and boil. Reduce the heat and stir until the chicken is cooked and tender.
Add the fried potatoes and stir again.
Taste it, if it is less salty or sweet, you can adjust the taste according to your taste.
Transfer to a serving bowl and add ingredients for a more captivating presentation. Serve together with white rice that is still warm.
Easy aren't they? These recipes that Flokq handed out to you are not only simple but also healthier. Cooking chicken at home also promises a tastier taste, according to your taste and your family's. You're guaranteed to turn into a professional chef with these recipes!