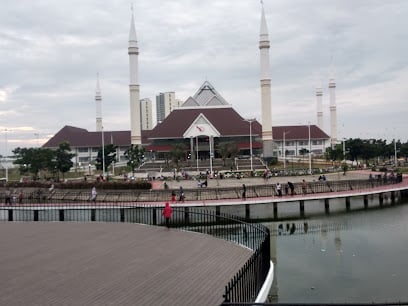 Others
7 Cool Spots Around West Vista to Spend Your Free Time at!
As one of the apartments with the most complete facilities, The Crest is filled with various kinds of residents. From young executives to large families. Because it is also close to Puri CBD and Soekarno Hatta International Airport, this apartment allows residents to easily access schools, malls, and service centers. If you live in this apartment, you can also reach Puri Indah Mall, Lippo Mall Puri, Daan Mogot Area and PIK Area. If you want to visit another location, no problem! West Vista is also close to 10 other fun locations, as below.
1. Taman Palem Mall
If you're looking for a cool spots around West Vista, Taman Palem Mall is a good start. This shopping center operates from 09.00 – 21.30 WIB. Consisting of 6 floors and 2 basements, with hundreds of interesting tenants such as Bakmi Gang Kelinci, Soto Mang Koko, and Minory Bento. For bread choices, you can try Papabunz, Breadlife, and Superoti. For daily needs, you can visit Carrefour, Matahari Department Store, and Ace Hardware to complete your household equipment. You can even repair and upgrade your vehicle at Autocar car service and salons, and Samsat outlets to extend your driving license.
Location: Jl. Kamal Raya, Cengkareng, Jakarta Barat
2. Istana Dadap Restaurant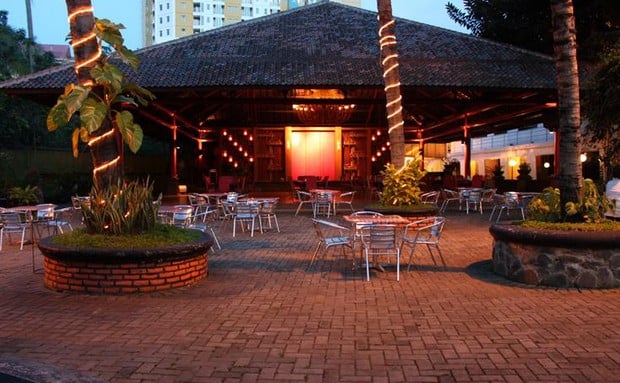 If you want to do a culinary tour, Istana Dadap Restaurant is the top recommendation! This restaurant is a Sundanese themed restaurant. Here, you can enjoy Sundanese cuisine while enjoying the evening atmosphere of Cengkareng alone or with your partner and friends and family.
Location: Jln. Daan Mogot 151, Jakarta 11520 Indonesia ( +62 21 6190074)
3. Splash Swimming Pool
Splash Swimming Pool & Gym is one of the Sport Clubs under the auspices of PT. Beautiful Body Pearl. This club places great importance on the clarity and cleanliness of the water and its environment. With semi-recreational swimming pool rides, you can unwind from work here to swim and play in the water all day long. The large trees around the area create a shady and comfortable atmosphere to relax. You can also use other facilities such as basketball court, tennis court, aerobic studio, and gym here.
Location: Jl. Dharma Pratama, Taman Semanan Indah
4. Wayang Museum
One of the many other cool spots around West Vista is the Wayang Museum. Although not the first tourist attraction that appears in your search for the word 'exciting', a museum can be the right place for you for those of you who are tired but still want to take a walk outside the house. With approximately 6 puppets in your collection, you can find toy puppets, puppet shows, leather puppets, wayang masks, and wayang klitik from various parts of Indonesia. On the 2nd floor of the museum you will find a collection of wayang from abroad as well.
Location: Jl. Pintu Besar Utara No.27 Pinangsia, RT.3/RW.6, Kota Tua, Kec. Taman Sari, Kota Jakarta Barat.
5. Plaza Cengkareng
This shopping place is also one of the exciting locations around West Vista because Plaza Cengkareng always provides discounts throughout the year, compared to other malls which only hold discounts at certain moments. From discounts of 20%, 50%, to 75%, so there are always buyers who come to this mall.
Plaza Cengkareng consists of four floors dominated by the Ramayana Department Store. You will easily find local brand shoes and sandals, various other kitchen and household necessities, and various clothing and other necessities.
Location: JL. Lingkar Luar Barat, Cengkareng Timur, Cengkareng
6. Nasi Akwang Pontianak
Known as one of the best restaurants around Cengkareng, Nasi Akwang Pontianak has a mainstay menu of noodles and mixed rice. It has been widely reviewed by various culinary enthusiasts, this non-halal food has guaranteed price and taste quality. If you don't want to go out, you can also order food from this restaurant through the Gojek application under the name 'Nasi Akwang'.
Location: Jl. Taman Palem Lestari, Cengkareng, Jakarta Barat
7. MYSTIQUE Pool Lounge Dine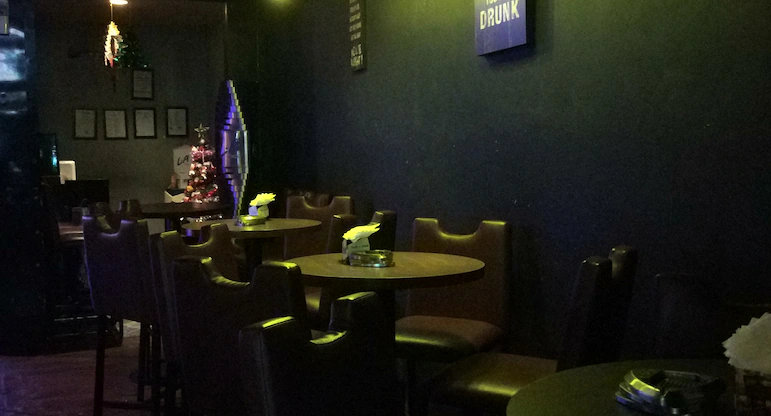 For those of you who want to enjoy nightlife, MYSTIQUE Pool Longe Dine can be the right choice. The bar provides both indoor and outdoor seating, and is often busy with diners so it is recommended that you make a reservation before arriving. Free WiFi provided by the bar can also make this bar a place for you to play online games with your friends while hanging out.
Location: Ruko Elang Laut, Blok D No. 15-17, Jl. Pantai Indah Selatan, Pondok, Pantai Indah Kapuk, Jakarta
---
As long as you adhere to health protocols and wash your hands regularly, it's okay to hangout together! Also make sure you always maintain your health and eat healthy foods. Have fun!
Need more hanging out spots? This article might help!