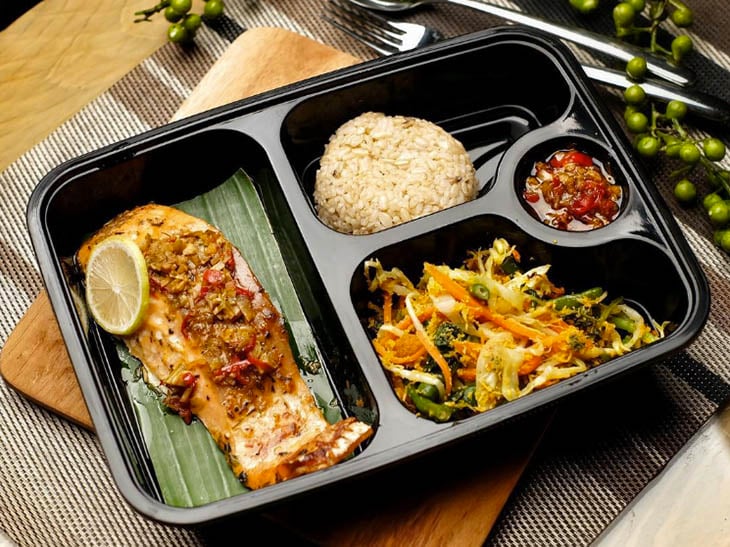 There is no longer any reason to start your diet tomorrow. The discourse that is related to a diet method is timeless; always has been popular from years to years. From the past until now, millions of people, especially women, are willing to do anything to achieve ideal body weight. Various efforts were done. Starting from reducing food portions, stop eating dinner, stop snacking, exercise, taking diet pills, using slimming suits, to doing extreme diet programs. However, over time, people's awareness is raised the importance of health is more important than a slim body.
Since the beginning of 2016, there have been a series of healthy lifestyle trends such as the mayo diet or consuming salt-free foods, artificial flavorings, and preservatives. Responding to this, a lot of healthy caterings appear like mushrooms in the rainy season.
These healthy catering businesses seem to be the answer for you who want to diet and live healthy without consuming unpleasant foods. Today, various choices of dietary concepts can be applied with more selective ways of balanced daily food intakes. Getting used to implement a healthy lifestyle will be an advantage.
The good thing is, Jakarta has many options for you to choose your own healthy diet catering. These caterings are really popular because a lot of people in Jakarta have no time to make healthy food. They choose to order a diet catering based on their needs and references. Here we choose 5 healthy Jakarta caterers that you should try.
1. 3 Skinny Minnies
Healthy catering owned by actress Dian Sastro is already famous for a variety of delicious healthy diet menus. The package offered about 350 – 400 calorie calories only. The quality of food offered is less salt, healthy vegetables, and protein of the highest quality. These foods are offered to those who want to eat clean and lose their fat. There are different packages for you, divided into three types: lose weight catering, maintain your weight catering, and change your lifestyle.
Address: Jl. Kampus Jaya, RT.13/RW.11, South Grogol, Kebayoran Lama, South Jakarta City, Jakarta 12220
Website: http://www.3skinnyminnies.com/
Instagram: @3skinnyminnies
Price range: starts from IDR 1,000,000.00 / 5 days
2. Kenyang Senang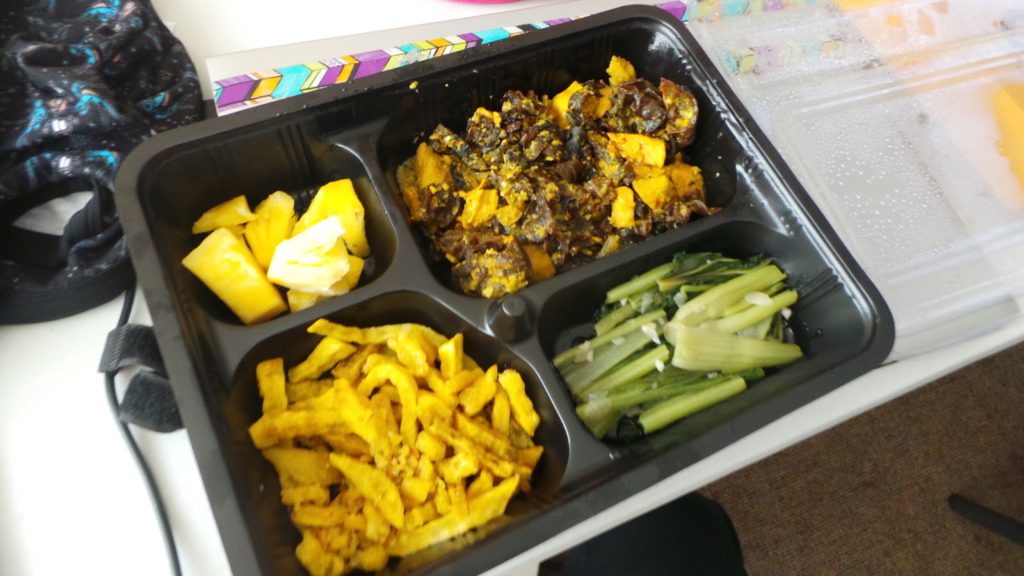 Kenyang Senang is an Indonesian food catering prepared with the principle of the paleo diet. This means that all Kenyang Senang dishes do not contain sugar and artificial sweeteners, MSG, preservatives, milk and its derivatives, grains (seeds and cereals), legumes (legumes ), and gluten. Kenyang Senang's aim is to provide healthy food with very filling portions but with a healthy composition of ingredients that can support your mission to lose weight.
Address: Jl. Tebet Utara IV D No.6B, RT.4/RW.2, Tebet Tim., Kec. Tebet, Kota Jakarta Selatan, Daerah Khusus Ibukota Jakarta 12810
Instagram: @kenyangsenang
Price range: Rp 51,000/portion
Opening Hours: 8.00 AM – 5.00 PM (Monday-Friday)
3. Groovy Belly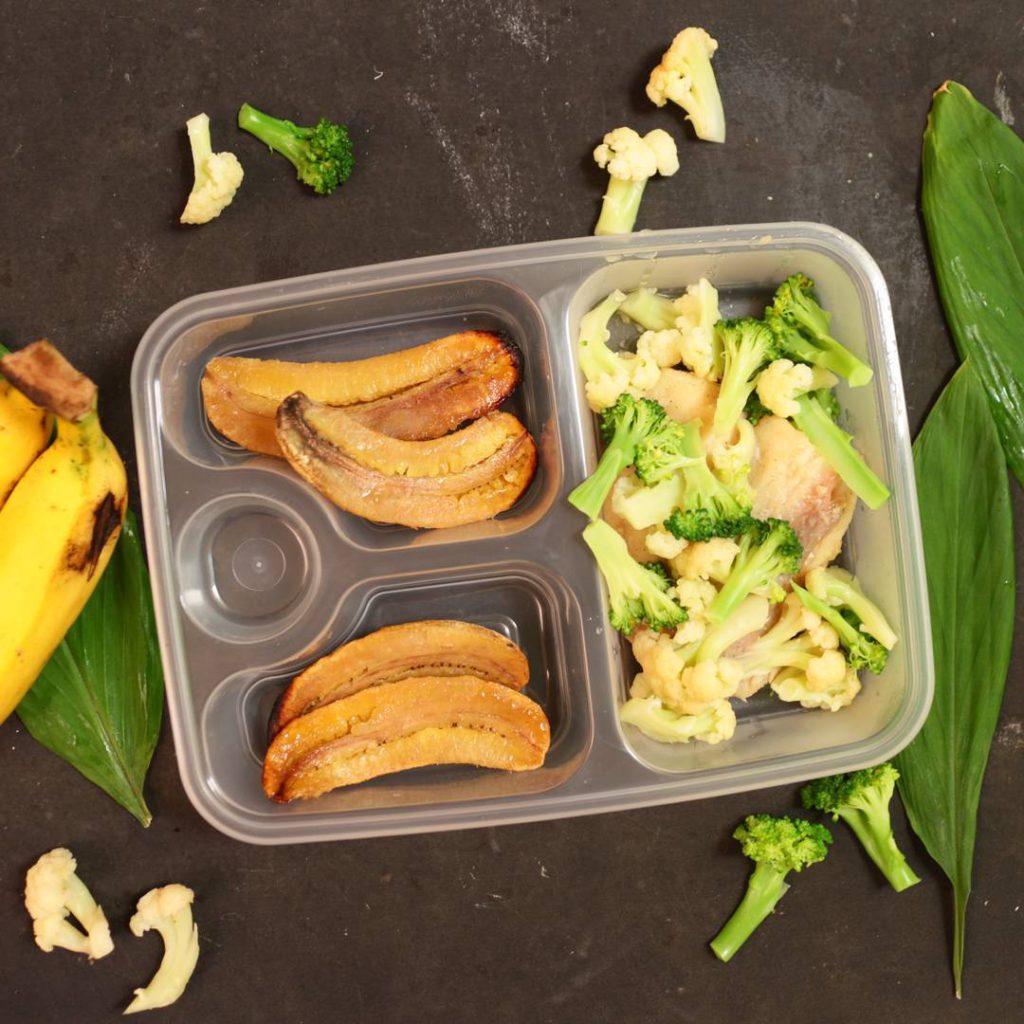 Do you want to maintain your body shape or start a healthy life by lessening your calorie intake? Groovy Belly is the right choice for you. By consuming Groovy Belly dishes, you don't need to worry about the taste, even if it's less salt and MSG, but it will be tasty! It is because every dish has been processed with a variety of Indonesian natural ingredients. The menu is also diverse, there are western and local cuisines, you will never get bored. Detox juice packages are also available for you.
Instagram: @groovybellycatering
Price range: Rp 285,000/5 days
4. Forking Clean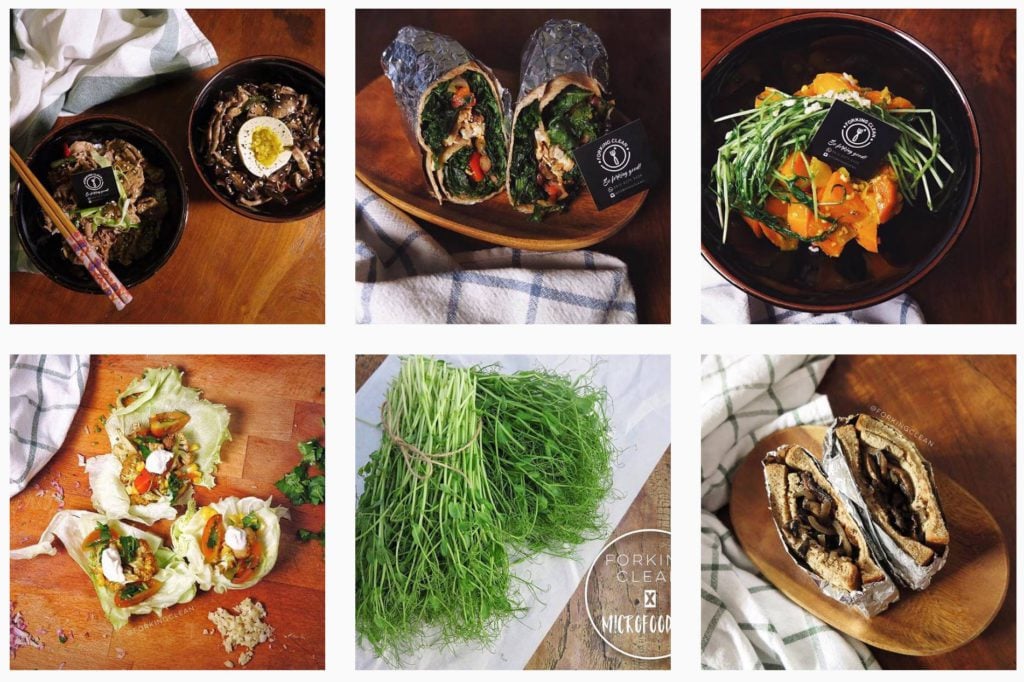 If in the past the vegetarian menu was less varied and tasty, not anymore. Try to look at the variety of Forking Clean menus that are colorful and look attractive. Moreover, the menu changes every week. Reportedly, the avocado-coriander lemon quinoa bean salad and Rica-rica chicken with brown rice are the most favorite. And not only the local menu, but there is also the Western menu. Super delicious, unique, and most importantly stay healthy.
Instagram: @forkingclean
Phone: +61404607672
Price range: Starting from Rp355,000/ 5 hari
5. Gorry Gourmet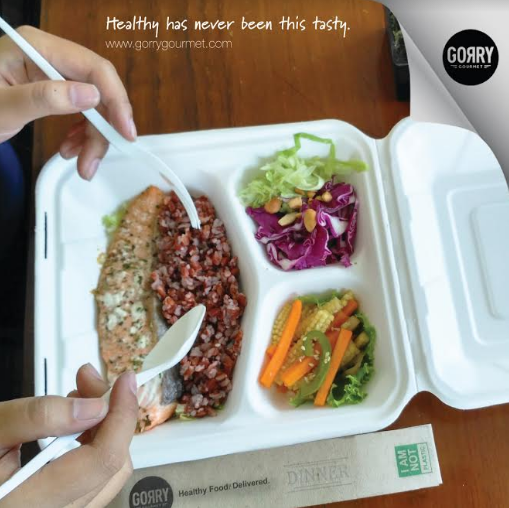 This catering service is super complete. They provide foods that can be used for a keto diet, fat-lowering, diabetes, cancer treatment, pregnancy, increased muscle mass, even for children. Frozen healthy foods are also available such as natural instant friend noodles and other healthy snacks. The menu is a combination of the creation of world-class chefs and menus from Indonesian restaurants with delicious taste yet still nutritious! This catering also provides free health consultation services for each customer.
Address: Ruko Graha Kencana Blok BK, Jl. Perjuangan No.88, RT.11/RW.10, Kb. Jeruk, Kec. Kb. Jeruk, Kota Jakarta Barat, Daerah Khusus Ibukota Jakarta 11530
Website: https://www.gorrygourmet.com/
Phone: +62812-8513-0917
Instagram: @gorrygourmet
Price range: Rp 61,000/portion
6. Blekros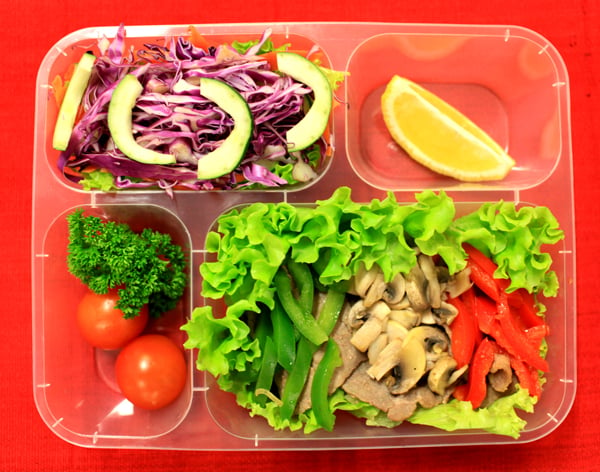 This catering offers a diet program for 13 days, known as the mayo diet. Celebrities like Sarah Sechan and Chelsea Olivia had tasted the delicacy of this mayo catering. The menu offered is also very varied and delicious. To subscribe to the Mayo diet menu package from Blekros, you have to spend approximately Rp3,000,000.
Address: Jl. Abdul Majid Dalam 1 No. 2B, Kompleks Deplu, Cipete, Jakarta Selatan.
Website: http://blekrosdiet.com/
Instagram: @blekrosdiet
Price range: Rp 3,000,000/13 days
7. My MOD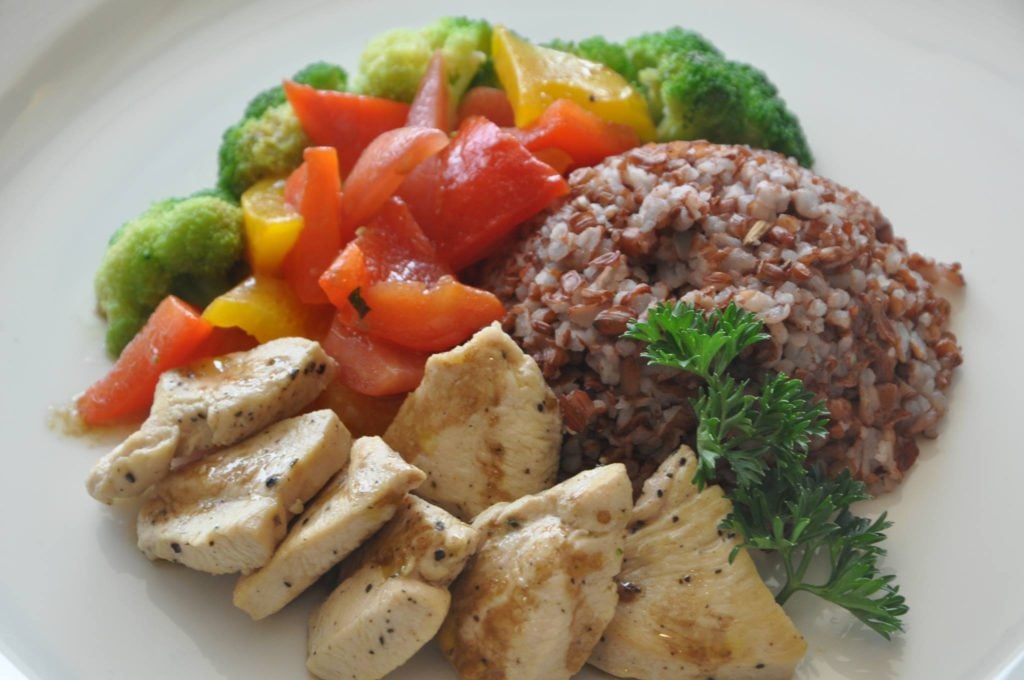 At MOD or Meal of the Day, you can order for 10, 20, and 30 days of healthy lunch menus. The menu offered is very diverse, such as Beef Steak with Avocado, Panfried Snapper with Salsa, Curry Beef with Potatoes, to Chicken Teriyaki. Sounds mouthwatering? For a 10-day food menu, you have to pay Rp 850,000. For a 20-day menu, the price is Rp 1,650,000 and Rp 3,850,000 for a 30-day menu. You can check the menu options directly on mymod.co.id
Website: http://mymod.co.id/
Phone: +62818-0798-9104
Instagram: @mymodjkt
Price range: Rp 850,000 – Rp 3,850,000
8. Leafwell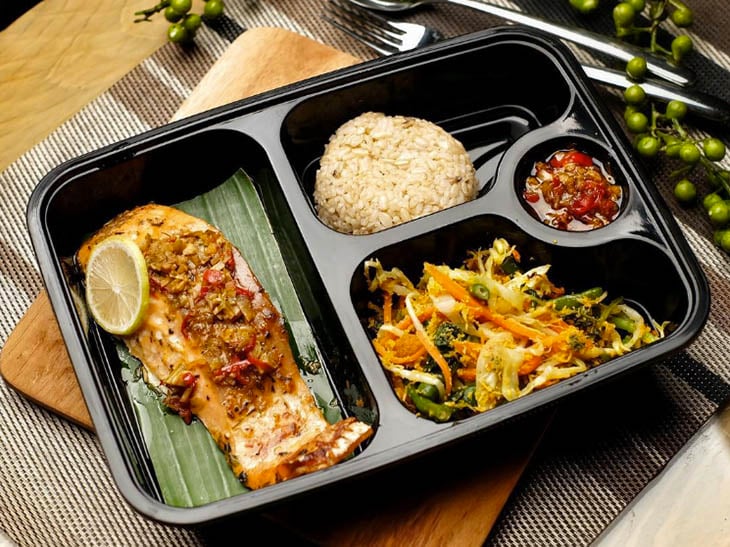 Leafwell is a healthy catering delivery program that serves nutritious, affordable, yet delicious healthy meals to wherever you are. Leafwell Catering has a variety of nutritious menus that use organic ingredients. There are three programs that you can follow, namely weight loss, body shape, and muscle up. For one week, you have to spend from Rp 500,000 – Rp 800,000. As for the monthly program, it ranges from Rp 1,800,000 to Rp 3,000,000.
Phone: +62877-8188-1811
Instagram: @leafwellcatering
Price range:
Rp 500,000 – Rp 800,000 / week
Rp 1,800,000 – Rp 3,000,000 / month
Opening hours: 8.00 AM – 10.00 PM (Every day)
Read also : 6 Healthy Daily Caterings in Jakarta
9. Warung Kebunku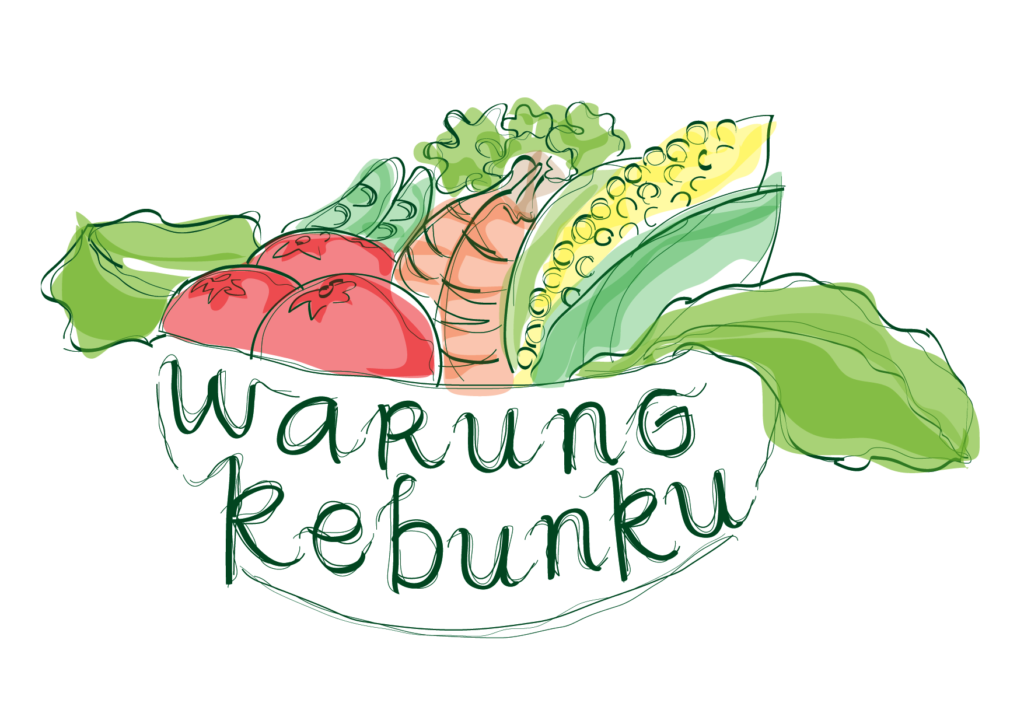 For those who live in South Jakarta, of course, you will not miss the special diet food menus from the Warung Kebunku. This diet catering is located in Kemang. Warung Kebunku serves many choices of diet menus at a low price. You only have to pay for around Rp 50,000 per package. Furthermore, all used ingredients are guaranteed organic and healthy for daily consumption. So, are you curious about the menus? You can check directly on Instagram.
Address: Jl. Langsat III No.22, RT.3/RW.1, Kramat Pela, Kec. Kby. Baru, Kota Jakarta Selatan, Daerah Khusus Ibukota Jakarta 12130
Phone: (+6221) 7222534
Website: https://warung-kebunku.business.site/
Instagram: @warungkebunku
Price range: Rp 50,000 / portion
Opening Hours: 8.00 AM – 5.00 PM (Monday-Saturday)
So there you have the top 10 healthy caterings that you could find in Jakarta. We hope you could start living a healthy lifestyle now! Hope this helps. Don't forget to check out our other recommendations at our blog!