Uncategorized
Best Beauty Clinic in Jakarta
Working hard from Monday to Friday can be overwhelming sometimes. There are a lot of things you can do to tackle boredom and refreshing your mind, especially for a woman. Some choose to go shopping, exercise, binge-watching at home, meeting friends, clubbing or doing their hobbies. If you feel like pampering yourself, going to the beauty clinic in Jakarta sounds good for you. Here we give some recommendations of beauty clinics for those who want to pamper themselves for a while. From the most affordable one to the low end, from head to toe to give you a better start and feeling refreshed again on Monday.
Read also: 5 Best Quiet Spaces in Jakarta
Top 6 Salons to Get Nail Treatment
Insider Beauty Spots in Jakarta

1. Erha Clinic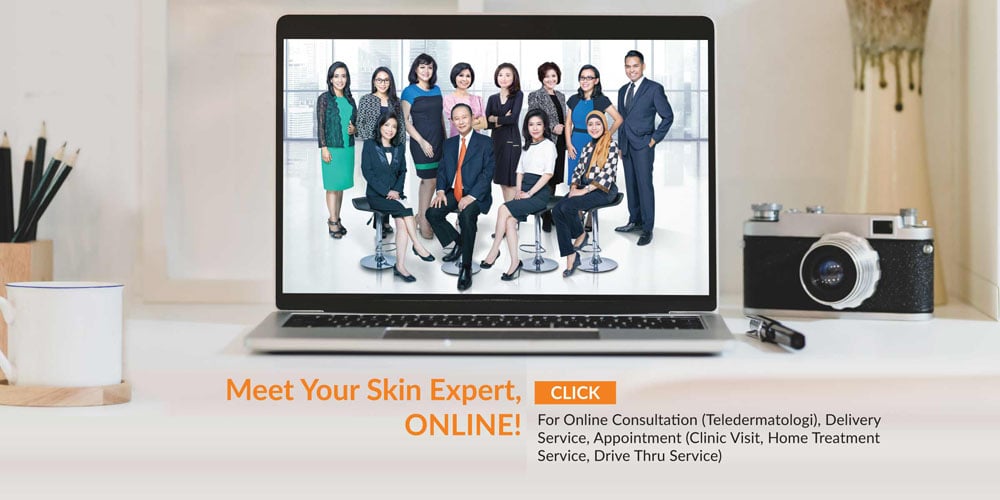 Established in the beginning by Dr. Ronny Handoko, sp(K), Erha Clinic was built under one of the most popular beauticians in Indonesia. Theirs headquarter located in Kemanggisan Raya, they provide consultancy for your skin problems and treatment. Erha also opened their apothecary which spread all over Indonesia. Their beauty clinic doesn't only provide consultancy but also selling skincare that you can buy without doctor's prescriptions. Their service ranged from slimming, face checks and medications, and including hair. They have choices of doctors that you choose on your own once you becoming a member of regular consultation. Erha Clinic Is has opened its clinics all over Indonesia in some of the big malls. You can check their main website for further information.
Adress: Jl. Kemanggisan Utama Raya No 50, Slipi Jakarta Barat (Erha Clinic Kemanggisan)
Phone: (021) 53666077
Opening Hours: Monday to Sunday, 09:00 AM – 05:00 PM
Services: Personal Rejuvenation Program, Personal Acne Cure Program, Personal Scalp & Hair Growth Program, Personal Body Program, Children Dermatology, Senior Dermatology, General Dermatology, DPCT.
Social Media: @erha.dermatology on Instagram
Website: erha.co.id
Other Branches: Erha Clinic Kelapa Gading, Erha Clinic Pondok Indah
2. Natasha Skin Clinic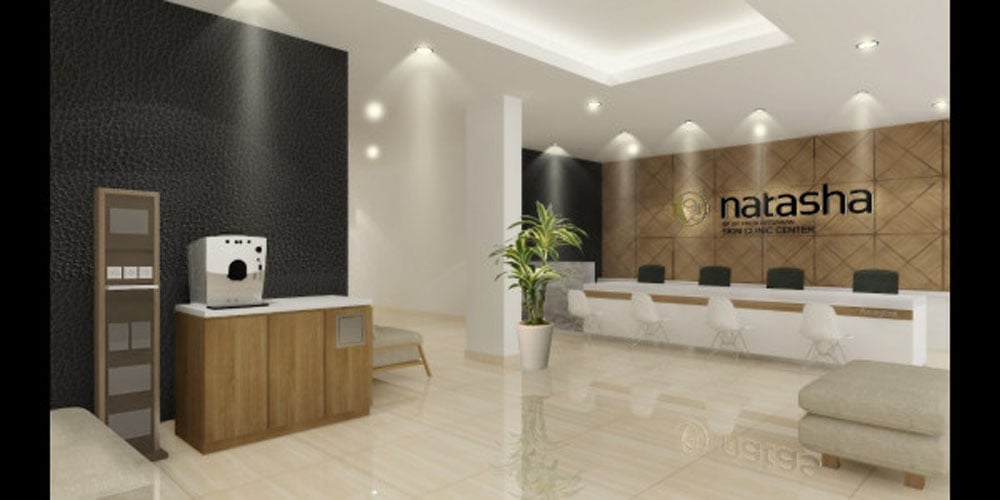 Natasha skin clinic is also a quite leading beauty clinic in Jakarta. It is mainly focused on skincare especially face but they also provide hair treatment and also selling over the counter products that you can buy and use at home. Their main concept is "Nature Meets Technology" which means they sell products that are made of botanical and processed with high technology. The treatment provided by Natasha Skin center is using high technology and will be done by an experienced beauty surgeon. They provide treatment for hairs and skin including stretch marks, diamond peel, facial for tightening, tripolar radiofrequency, light-activated therapy red, laser peel, anti-aging, etc.
Address: Jl. Dewi Sartika No.12 D, Cipayung, Kec. Ciputat, Kota Tangerang Selatan, Banten 15411 (Mall Kelapa Gading Branch)
Phone: (021) 7430129
Opening Hours:
Monday to Saturday, 09:00 AM – 07:00 PM
Sunday, 09:00 AM – 04:00 PM
Social Media: @natashaskincare on Instagram
Website: natasha-skin.com
Other Branches: Natasha MOI, Natasha Kuningan City, Natasha PIK
3. Jakarta Skin Center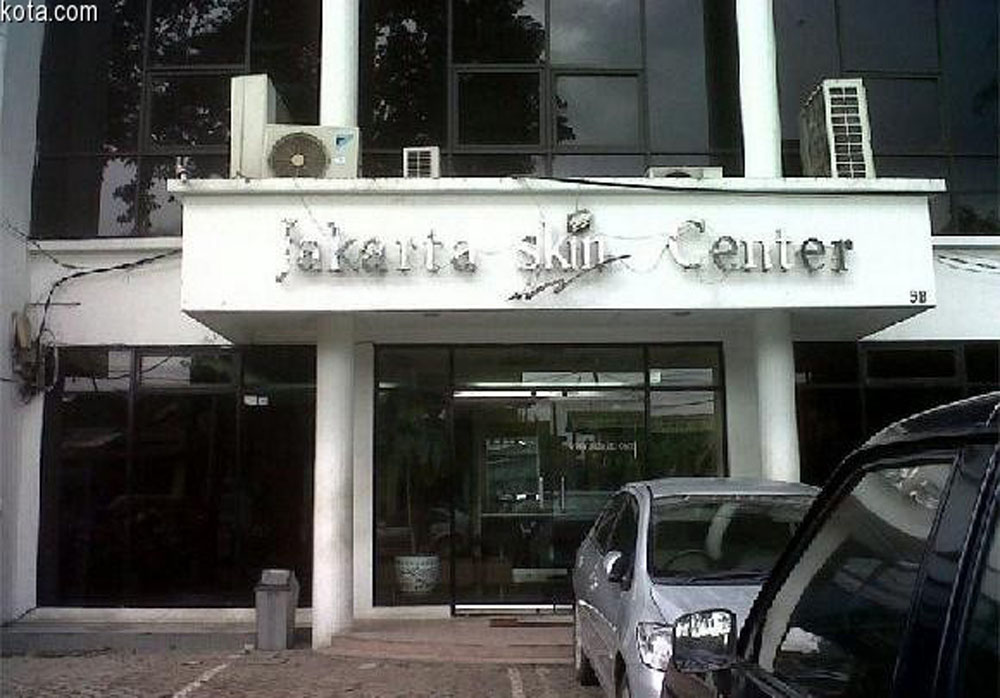 Jakarta Skin Center is the first beauty clinic established in Jakarta. It was established in 1993 by the Vice President of Indonesia Mr. H Sudarmo. Located in the South of Jakarta, this beauty clinic provides not only dermatologist services such as acne, skin rejuvenation, peeling, filler, psoriasis, etc but also venerology such as STD. Another service they provide including cosmetic surgery( liposuction or blepharoplasty), cryosurgery, etc.
Address: Jl. Bri Radio Dalam No.9B, RT.6/RW.4, Gandaria Utara, Kec. Kby. Baru, Kota Jakarta Selatan, Daerah Khusus Ibukota Jakarta 12140
Phone: (021) 7252357
Opening Hours:
Monday to Friday from 9:00 am – 9:00 pm
Saturday, 09:00 am – 06:00 pm
Sunday, 10.00 am – 12.00 pm
Social Media: @jakarta_skincenter on Instagram
Website: jakartaskincenter.com
4. Jakarta Aesthetic Clinic
Jakarta Aesthetic Clinic (JAC) is a services clinic well known for its international quality, the product of Dr. Olivia Ong's passion and dreams. Dr. Olivia Ong is an aesthetic and anti-aging doctor who has already won people's hearts because of her natural results when it comes to non-surgical aesthetic treatments. She has some international certificates including Advance Filler Injection Workshop with Prominent Plastic Surgeons in Sweden, International Anatomy Masterclass in Paris & Aesthetic & Anti-Aging Medicine World Congress de Monte-Carlo, Monaco. Supported by experienced doctors and dedicated therapists, JAC delights in helping patients do stress-free face, skin, hair, and body treatments.
From JAC's point of view, patients are their best friends. JAC makes sure that every patient gets an exact diagnosis and treatment recommendations that are unique according to what each patient needs in order to raise smiles in their world. Attention to detail helps ensure a positive and truly memorable transformation.
JAC's most anticipated treatments are Blackhead Peelings, Baby Skin Treatment, Filler, Botox, Ultherapy and Body Contouring.
Address: Jl. Gunawarman No.11, RT.6/RW.3, Rw. Bar., Kec. Kby. Baru, Kota Jakarta Selatan, Daerah Khusus Ibukota Jakarta 12110
Phone: (021) 72793150 or (021) 72793151
Opening Hours:
Monday to Friday from 10:00 AM – 6:00 PM
Saturday, 9:00 AM – 03:00 PM
Social Media: @jakarta_aesthetic_clinic on Instagram
Website: jakartaaestheticclinic.co.id
5. Reface Clinic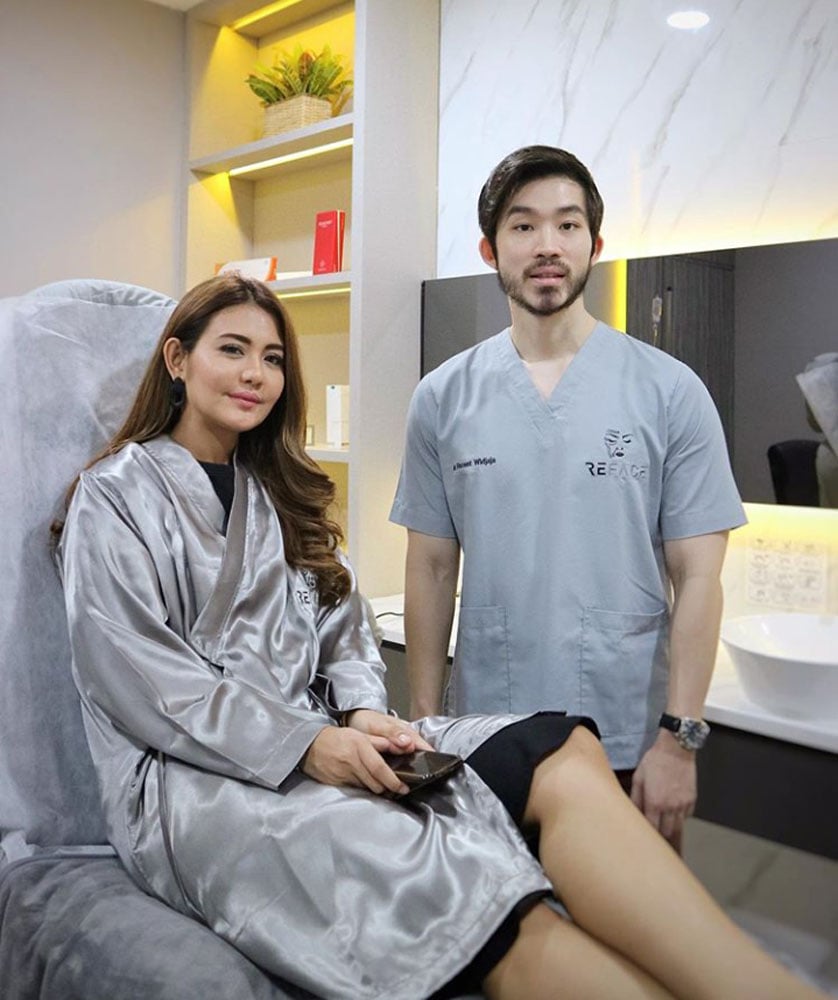 Quite well known among Indonesian A-listers, this beauty clinic in Jakarta offers a wide range of treatments from anti-aging treatment such as Salmon DNA, PPC, botox, filler. Their most favorite one, no other than PRP which means treatment using blood plasm that stimulates growth, healing, brightening, and effectively fight anti-aging. Another popular one is Salmon DNA, inspired by the Korean latest beauty trend that aims for skin healing and skin regeneration. They also offer basic treatment such as hair removal. All the treatments done by the reface clinic will be done by the popular beautician, etc.
Address:
Jl. Dewi Sartika No.12 D, Cipayung, Kec. Ciputat, Kota Tangerang Selatan, Banten 15411 (Ciputat Branch)
Jl. Mangga Raya No.8C, RT.3/RW.9, Duri Kepa, Kebonjeruk, West Jakarta City, Jakarta 11510 (Greenvile Branch)
Phone:
(021) 7430129 (Ciputat Branch)
(021) 22563531 (Greenvile Branch)
Opening Hours:
Monday to Friday, from 10:00 AM – 08:00 PM (Greenvile Branch close at 07:00 PM)
Saturday to Sunday, from 10:00 AM – 03:00 PM
Social Media: @reface_clinic on Instagram
It is also important to check their website or social media. Thus, you will know which clinic is the most suitable for your need. Several clinics even provide you with online consultation first before you go to their place. Ready to get refreshed again?