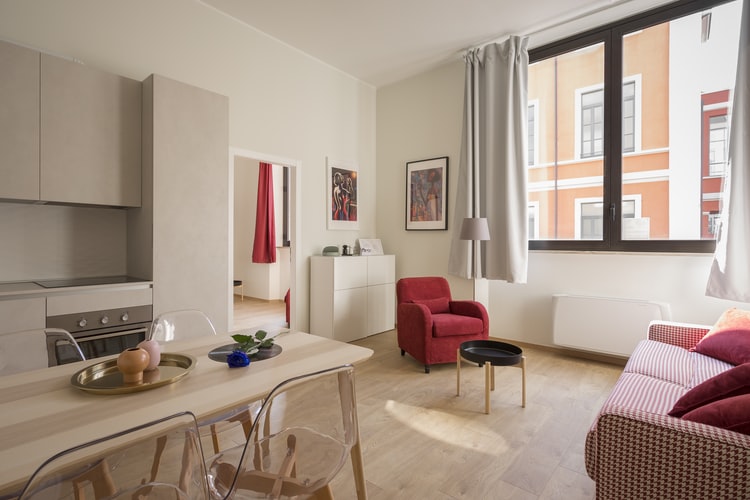 Making that leap and begin a new stage of life can be a bit intimidating. Setting everything by yourself, ensuring things go smoothly, paying for the extra sudden expenses during moving out, and everything else can be a lot to handle. There's something nearly surreal about enjoying your new bedroom or cooking a meal at your kitchen for the first time and realizing that you finally have a place of your own. Even if you're sharing it with a roommate, a first apartment or house is a milestone; free from the restraints of your parents perhaps.
Whether it's moving into a new apartment or a house, both need extra energy and time. First things first, note in mind that you souldn't rush the moving time. It requires a gradual process. You might finish with the furniture but there's a chance that you're still missing a thing or two. Nevertheless, with the right prep work, you'll be settled to roll when the time comes. To keep track of everything and cover your bases, we put together this moving checklist for all the fundamental things to prepare when moving into your first apartment.
read more about Rental Accommodation Options in Jakarta here
First Checklist: Bedroom
This room is the place where you're going to spend most of your time. Ensure that this room can fulfill your emotional needs and dedicate the most care. If you can, buy a high-quality mattress and sheets. It may sound that you're spending too much. However, you need to understand this situation as a form of investing. Otherwise, if you think that now isn't the time to grab a decent mattress, it's fine to go with a futon or air mattress to start. Just remember that these things can make a huge difference in your life, so don't skimp here if you can avoid it.
Mattress and Bedding
Mattress
Bed frame
Sheets
Bed pillows
Pillowcases
Bedspread/Comforter
Blankets
Bedroom Furniture
Dresser
Nightstand
TV Stand
Electric socket
Other Bedroom Essentials
Fan
Space heater
Additional storage boxes/containers
Trash bin
Hangers
Shoe rack
Mirror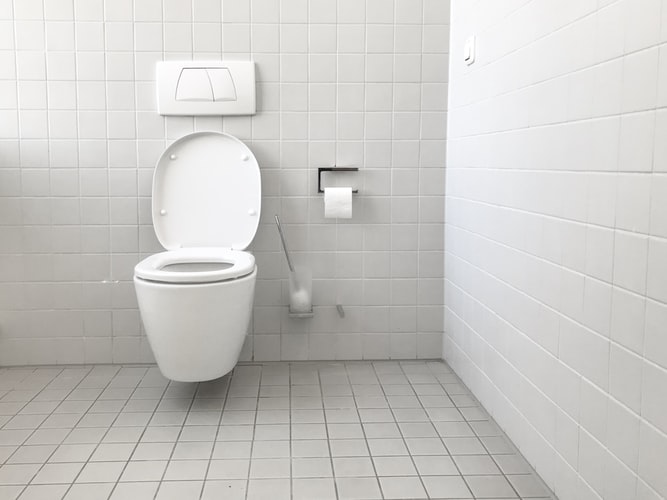 Second Checklist: Bathroom
Besides your daily use necessities like soap, shampoo, and toothbrush, you will need a few things to keep your bathroom organized and functional. When putting your bathroom together, vouch first it's fully functional, then add on some decoration later. We don't want you to have to get out of your shower just because you forget to bring in the soap, right? Moreover, indeed, having a nice and clean bathroom is highly recommended and essential for you.
Bathroom Necessities
Shower curtain and hooks
Bath towels
Hand towels
Toilet brush
Toilet paper
Hand soap
Plunger
Shower mat/Bath mat
Toiletries
Small trash bin
Small trash bags
Hair towel/shower cap
Bathroom cleaning supplies
Additional Bathroom Essentials
Air fresheners (Socket plugin)
Candle
Bathroom brush
Potpourri
Weight Scale
Toothbrush holder
Extra storage
Third Checklist: Kitchen & Dining
Living by yourself for the first time and buying everything for your kitchen might surprise you. Sometimes, and this happens to everyone, there are a ton of things that you miss until you get to a point where you need them. However, it's okay to buy what you for sure need at first and then slowly add in things like the crockpot and chip clips.
Cookware
Pots and pans
Salt and pepper shakers
Knife set
Drying rack
Baking tray
Oven mitts
Measuring cups and measuring spoons
Cutting boards
Mixing bowls
Cooking utensil set
Aluminum foil
Plastic wrap
Wax paper
Electric socket
Dining and Utensils
Dining table and chairs
Large and small plates
Glasses
Glasses
Paper plates
Placemats
Silverware set
Silverware organizer
Tupperware
Coasters
Kitchen Appliances
Colander
Bottle opener
Wine opener
Can opener
Blender
Coffeemaker
Toaster/toaster oven
Crockpot
Kitchen Cleaning and Extras
Chip clips
Fruit basket
Dish soap
Dishtowels
Sponges
Dishwasher pods
Paper towels and holder
Ziploc bags
Trash can
Trash bags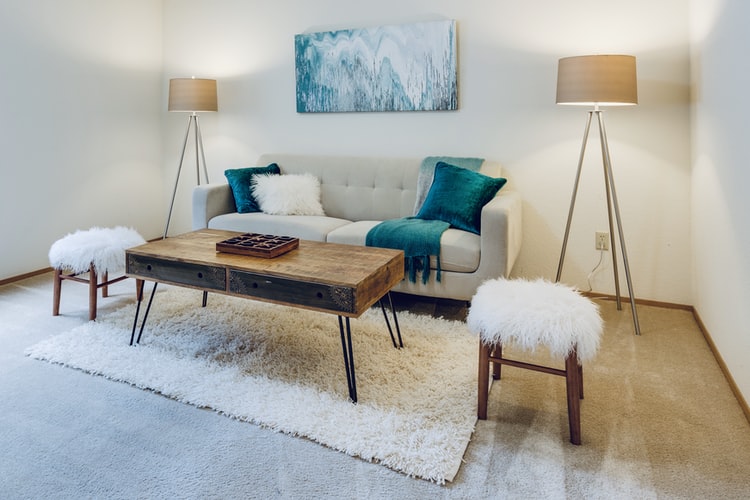 Fourth Checklist: Living Room
Lounging and entertaining at its finest require a comfortable and chillax living room. It can also bring homey feels to anyone who enters it. You can try to spruce it up with some greenery and decor to bring it all to life. But before the matching-color decorations and all that glitter, there are basic needs that should be spotted in your living room.
Living Room Furniture
Couch
Couch pillows
Chairs/additional seating
Coffee table
End tables
TV stand
Electronic socket
Additional Living Space Decor and Comfort
Area rug
Throw blankets
Plants
Wall decor
Entertainment
Television
Blu Ray Player or Streaming Devices
Speakers
Fifth Checklist: Cleaning supplies
You might be awed by how more inclined you are to keep things topsy-turvy when you're finally living in your own space. However, don't be deceived by the marketings telling you to go all out for an expensive vacuum off the bat. Just check whether you've got the following or not.
Cleaning Essentials
Garbage bags: Kitchen-size and small
Broom and dustpan
Sponges: Separate sets for dishes and cleaning
Soft rags and microfiber cloths
Paper towels
Bucket
Mop (if you have hard-surface floors)
Handheld vacuum: Sufficient until you can get something bigger
Bathroom cleaning spray
Multi-purpose spray
Wood cleaner (if you have wood surfaces)
Laundry detergent
Dish soap
Baking soda and white vinegar
Rubber gloves
Hand soap
Additional Cleaning Complementaries
Anti-bacterial wipes
Fancy vacuum
Furniture polish
Microfiber sweeper
Sixth Checklist: Food
Figuring out how to stock your pantry and fridge can be tricky. A prepared stocked kitchen from day one, however, can help you save money in the long run for the major items that your apartment requires. Obviously, you will eventually make plenty of future grocery trips for specific ingredients, but these are good basics to start with. Don't feel like you need to buy everything off this list, but do use it to guide you on that first trip to the store.
Pantry
Rice
Bread
All-purpose flour
Sugar
Coffee and tea
Cereal
Quick-cooking oats
Grains (quinoa, lentils, farro, etc.)
Nut butter
Ketchup and mustard
Cooking oil
Vinegar (white, red, apple cider, balsamic)
Soy sauce
Canned or dried beans
Canned tuna
Dried pasta
Pasta sauce
Salt
Pepper
Fridge
Milk
Butter
Eggs
Cheese
Fresh fruit
Fresh vegetables
Jam or preserves
Freezer
Frozen pizza
Frozen patties (burgers or veggie burgers)
Meat/poultry
Frozen fruit
Frozen vegetables
Additional Food Essentials
Spices
Snacks (chips, pretzels, nuts, etc.)
At the end of the day, remember to purchase all items above as you need, instead of excessive spending. In other words, there might be certain things that you don't necessarily need. Adjust them to whatever comforts you the most. Foremost, don't forget to keep your place clean! We hope this helps you settle down in your new apartment!