It is located in Kebayoran Baru, South Jakarta. Senopati is one of the most elite locations in Jakarta, especially for apartments. Because of their strategic location, prices of housing and apartments keep rising. Despite high prices, people still want to live in Senopati because of the comfy elite green neighborhood and easy access to pretty much everywhere with public transportation. Senopati is also famous for its restaurant, café, and bar, making Senopati a good place for food hunting. One can also say Senopati is the ideal place to live in Jakarta.
You can find many apartments in Senopati. Senopati is definitely a strategic location because it is located near the central business district in South Jakarta like Sudirman (SCBD) and Semanggi. Senopati is also very near to South Jakarta best shopping centers (Plaza Senayan, Senayan City, and Pacific Place) and Indonesia Stock Exchange (IDX). Due to this factor, apartments in Senopati always have a high amount of demand. With all of that being offered it is no surprise that property such as apartments in Senopati keeps flourishing. Because of that, we gather 4 best apartments in Senopati.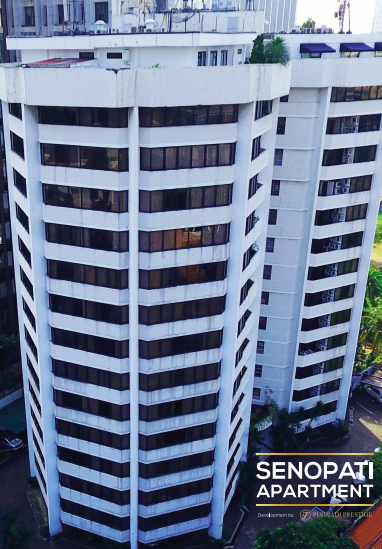 First apartment on the list is Senopati Apartment. It is a fully-occupied rental building owned by the company, which is located just steps from Senayan MRT station. It currently caters to long-stay ex-pat families with spacious 3BR apartment apartments and also a breathtaking skyline view of Jakarta's central business district. Besides that, this building is earthquake-proof and has police supervised safety.
Address: Jl. Senopati No.Kav. 41, RT.8 / RW.2, Senayan, Kec. Kby. Baru, Kota Jakarta Selatan, Special Capital Region of Jakarta 12190.
Price: Starting from Rp 20,000,000.00/ month
Facilities:
Swimming pool
Gym
Sauna
Meeting room
You can also read Top Serviced Apartments in South Jakarta for more apartment options in South Jakarta!
Senopati Suites
Next on the list is the Senopati Suites. It is a luxury boutique apartment complex in Senopati with 3 towers. Each tower also has a different design and separate facilities. Moreover, it is located in a strategic location between the prime offices of Sudirman Central Business District SCBD and the elite green housing area. Additionally, all of that is completed with a beautiful skyline view from a large balcony. The residence is also located in the historic Jalan Senopati. Also, it's just minutes away from Jalan Jenderal Sudirman and Senayan, the ultimate entertainment experience is just a step away. It's also accessible to anywhere in South Jakarta,
Address: Jl. Senopati No.41, RT.8 / RW.2, Senayan, Kec. Kby. Baru, Kota Jakarta Selatan, Special Capital Region of Jakarta 12190
Facilities:
Private lift entrance
Layered security system
Fingerprint access
Smart card access
Pool
Private gym
Resto
Bar
Function room
One parking lot
Price: Starting from Rp 30,000,000.00/ month
People also read Best Luxury Apartments in SCBD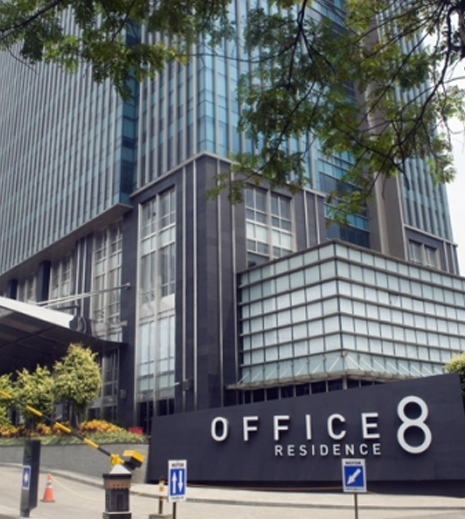 The next apartment is located precisely in Senopati main road. Residence 8 Senopati is a masterpiece of a giant property in Indonesia, Agung Sedayu Group. It also has an awesome design concept, where the fusion of architecture "East Meet West " makes Residence 8 Senopati as glamorous and prestigious housing options. The apartment also provides various unit types, like a studio, 1 bedroom, 2 bedrooms, and 3 bedrooms.  
Besides Residence 8, there are 7 other buildings located within the superblock District 8 including Treasury Tower, Eternity Apartment, Infinity Apartment, District 8 Office Tower 2, District 8 Office Tower 3, District 8 Residential Tower 3, and the District 8 Hotel/Residential Tower. The total area of the superblock is almost 4.8 hectares and also has a business/retail area of 15.000 square meters.
Address: Jl. Senopati No. 8, RT.8/RW.3, Senayan, Kebayoran Baru, Kota Jakarta Selatan, Daerah Khusus Ibukota Jakarta 12190
Facilities:
Parking area
Swimming pool
Kids' pool
Children's playground (outdoor and indoor)
Garden
Fitness center
Library room
Grocery store
24-hour security
Price: Starting from Rp 15,000,000.00/month
Senopati Penthouse
From the name alone it is quite clear that Senopati Penthouse is really intended for the upper-middle class. Moreover, even the buyers are from bureaucrats and business people who have successfully developed their businesses in the regions. Senopati Penthouse also combines elements of comfort and luxury by only presenting four units on each floor.
The apartment units can be accessed by seven elevators, including private elevators that are specifically intended for unit owners. This is also made to minimize others trying to enter the room without permission. Therefore, to present an exclusive impression, the Senopati Penthouse Apartment only has 64 units. Each unit offers amazing views that can be selected by prospective buyers, whether you want a unit that faces the Central Business District (CBD), or leads south, or Kebayoran.
Address: Jl. Senopati Raya No. 44a, Kebayoran Baru, South Jakarta, Special Capital Region of Jakarta, Indonesia 12190, South Jakarta.
Facilities:
Swimming pool
Sky lounge on the 21st floor
Gym
Children playground
Meeting room
Library
Private lift
Café facilities.
Price: Starting from Rp 20,000,000/month
Daksa Residence Apartment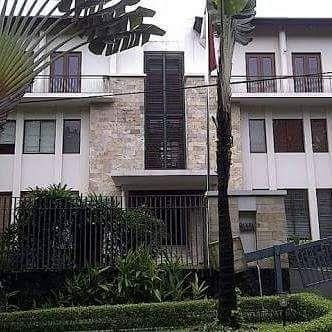 This last apartment is still located in Kebayoran Baru but not exactly at Senopati. Secondly, this apartment is also very close to SCBD. Lastly, this apartment is available for daily, monthly, and yearly rent.
Address: Jalan Daksa IV 88-90, Selong, Kebayoran Baru, South Jakarta
Facilities:
Swimming pool
Gym
Function room
24-hour security
2-cars parking slots.
Price: Starting from Rp 34,000,000.00/month
People also read Budget Apartments in the Neighborhood of Menteng
Some might say that apartments in Senopati are all luxurious and pricey that will definitely hurt the pocket, but it is worth what Senopati has to offer. Thankfully Flokq got you covered, we have some unit apartments located in Senopati with much cheaper prices, 5 times cheaper than the prices mentioned above, if you asked how so? It's because they're co-living apartments which means I unit apartment consist of 3 bedrooms is rent to 3 people. So, with that, everyone got 1 room for private and got a kitchen and a living room to share.
Also, check out our main website for the best co-living options in Jakarta!