Others
Get to know AREBI: a Property Brokerage Organization in Indonesia
The property market in Indonesia is always promising. Every year, the real estate business continues to grow and is in demand by the Indonesian people. Along with the many property needs, the brokers created an organizational platform called AREBI.
AREBI stands for the Indonesian Real Estate Brokers Association. This organization is a professional association in the field of property brokerage services.
As a forum for brokers, AREBI is an association for those who work professionally in the field of buying, selling, and renting property.
AREBI also helps to raise the image of brokers who are considered less educated by improving their qualifications to be better.
Well, for those of you who are starting to work in the property brokerage industry, see this article to get to know AREBI more deeply.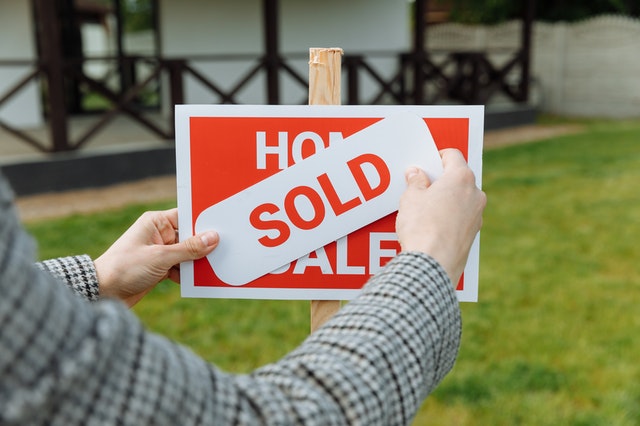 Source: Pexels/Thirdman
AREBI History
Initially, this association was the idea of ​​an Indonesian Real Estate (REI) expert, namely Drs. Ferry Sonneveille and Moch. S. Hidayat. On November 17, 1992, AREBI was inaugurated by Ir. Siswono Yudo Husodo, Minister of State for Public Housing at that time.
Founders
Drs. Ferry Sonneveille also collaborated with a number of entrepreneurs to become the founders of AREBI, including Budiarsa Sastrawinata, Drs. Enggartiasto Lukita, Andy Iskandar, Ir. Sulistijo Sidarto Mulyo, Tommy Sanyoto, Frans Mardi, Inca W. Sianipar, Cynthia G. Sonneville, and Velly Theisa.
As the leaders (DPP) of AREBI, they organize various work programs so that they can contribute to the wider community.
AREBI Program
AREBI began launching a Property Brokerage Management (MBP) training program for company owners, directors, and managers in the property sector. In addition, there is Property Broker (BP) training for sales, property agents, and marketing.
This professional organization aims to uphold honesty with professional service in the real estate industry.
Each member must provide marketing, sales, and property rental services by always complying with the Bylaws, Articles of Association, and also the professional code of ethics that has been agreed upon by AREBI.
AREBI Code of Ethics
Like the journalist and doctor professions, licensed property agents must comply with several applicable codes of ethics. Agents must value respect and honor their fellow professionals, other real estate brokers, and any employment agreements that exist within their profession.
Agents should also cooperate with fellow members or other experts who have high integrity.
During the course of their work, agents get assignments based solely on a professional demeanor without offering commissions, through advertising, or abusing influence.
The code of ethics also states that AREBI members are prohibited from accepting an imbalance in the form of money or gifts from more than one party for the services rendered unless previously agreed by both parties.
Members are also prohibited from offering work to employees of fellow AREBI members unless the employee meets the requirements in the advertisements posted by members who are looking for staff. During membership, real estate agents must uphold loyalty to their professional duties.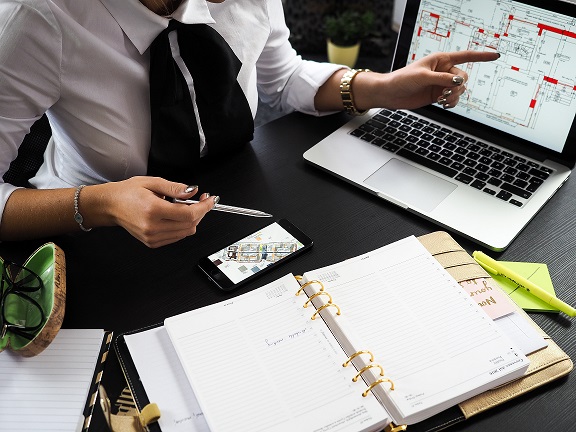 Source: Pexels/energepic.com
AREBI Certification
From 2002 to 2017, AREBI has carried out a series of certification training for property businesses. Through AREBI, property brokers are able to execute contracts with three important things: ethics, professionalism, and expertise.
During this time, there are many brokers who violate ethics. One of them is the installation of properties (listings) with incorrect information. Brokers sometimes use other advertisements to lure potential customers.
This can be minimized by participating in a professional certification program.
Property agent certification itself is stated in the Regulation of the Minister of Trade (Permendag) Number 33/M-DAG/PER/8/2008 concerning Property Trade Intermediaries.
In Article 1 Paragraph 3, it is stated that the property of a person who has special expertise in the property sector is proven by a certificate issued by an accredited institution.
With these regulations, the professional certification of agents has high responsibility and can be accounted for.
AREBI membership
This association has more than 1100 brokerage company members spread across the Regional Leadership Council. This shows that AREBI has great potential to grow the real estate industry in Indonesia.
AREBI organizes the SKKNI (Indonesian National Work Competency Standard) program which is the basis for competency test materials. This organization cooperates with LSP (Professional Certificate Institute) in issuing licenses or certifications for professional property agents.
AREBI Membership Requirements
If you are interested in becoming a professional broker and joining AREBI, here are the requirements you must follow:
Make an application form to become an AREBI member.
Make a letter of willingness to carry out the obligations of AREBI members according to the applicable code of ethics.
Get a recommendation from the management or companies that are already members of AREBI.
Photocopy of securities, such as KTP, NPWP, deed of company establishment, and Business License for Property Trade Intermediary Company (SIUP or SIU-P4). SIUP-P4 is required for property brokerage offices. As for individual property brokers, a certificate from the Indonesian Property Brokers Professional Certification Institute (LSP-BPI) is required.
Fill out the list of the composition of the company's board of directors and commissioners on the form provided.
Company profile document.
Document of the organizational structure of the company and each part thereof.
Additional if any: documents of business activities for real estate brokerage services that have been carried out.
Pay membership rates in the form of annual fees and entry fees.
To take the broker certification exam, you have to pay a fee. In 2020, the certification fee will be around IDR 3 million. Please note that the validity of this property agent certificate is 3 years. If it has expired, you must renew the certificate.
AREBI Member Benefits
As a member of the Indonesian Real Estate Brokers Association, you will get many benefits while working as a broker. You will be protected from actions that violate ethics, can develop networks with fellow brokers, add insight and information, and be able to develop quality performance and service rewards.
Certification is also useful for distinguishing professional agents from traditional agents. Unlike professional agents, traditional real estate agents usually do not have agency offices and do not have sufficient legal knowledge.
Certified agents will gain more trust from banks. Many banks prioritize licensed property agents when providing mortgage payment facilities. Certification also helps agents gain protection when conducting cross-border property markets.
What are the Benefits for the Public?
AREBI's presence in the community will help solve real estate problems they are facing. This association is also able to provide legal certainty and objective information to the public. Another benefit is that people can get definite and accurate services.
For property owners, this association will help develop a marketing network and reduce the company's fixed costs. In addition, AREBI also increases the efficiency of the investment program.
Besides providing benefits to consumers and members, this organization also has benefits for the government.
Among other things, growing skills education as a form of professional human resource development, providing certainty of state revenue sources through taxation, and providing better job opportunities.
---
There is no need to doubt that AREBI's work is very much needed in the property brokerage service industry, right? AREBI has many advantages for agents, consumers, property owners, to the government. Psst, if you're looking for a rental property, just click on the Flokq homepage!