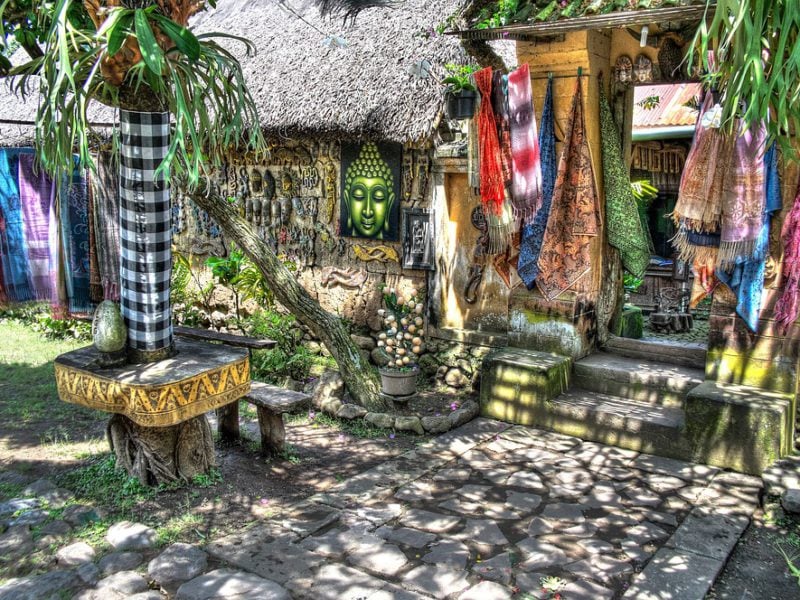 If you stay in Bali, you might see some locals wearing a piece of clothing that covers their lower half of their body. The design and motifs look really neat. They also use it for statues and other things. What are they? They are sarong! With the Balinese traditional sarong being the one with the checkered pattern. What is sarong? should I wear them? And what are the etiquettes that you should follow if you wear it? Don't worry! You'll get to know all that in the next few minutes by reading this Balinese Sarong Guide
read also: The 9 Impressive and Unique Ceremonies in Bali
What Is Sarong?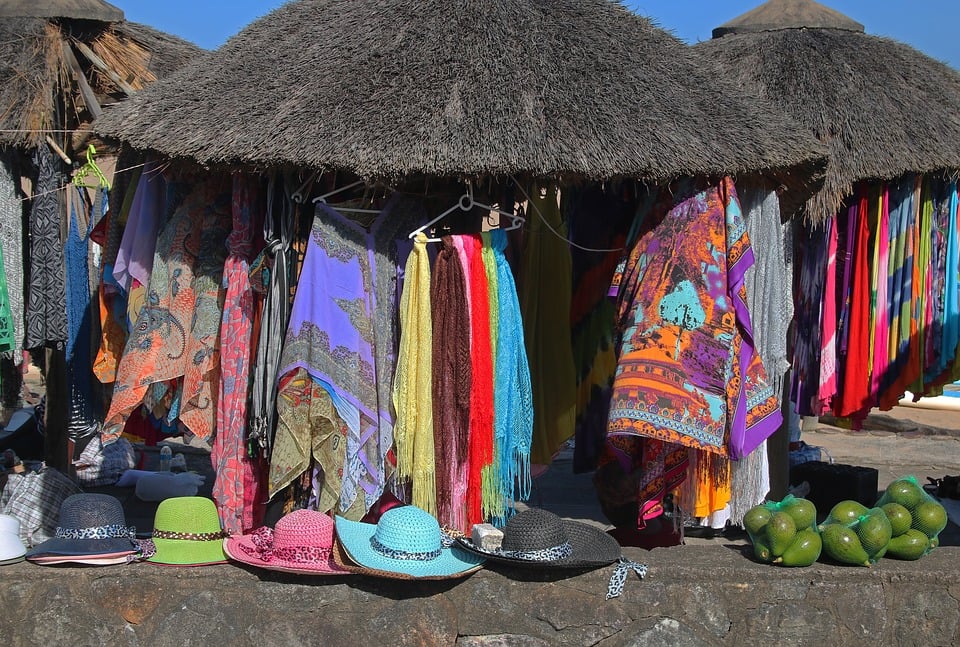 Sarong is an item of traditional clothing, often worn by Balinese locals. They are a garment that spans about 170 to 185 cm long, forming a rectangular shape. Most sarongs came in many shapes, sizes, and patterns. This is because it is not only worn by Balinese locals but Indonesian locals as well. Indonesians and Malaysians also use sarong to attend local prayers in Mosques.
As you can tell, the history of this piece of garment spans throughout the countries of the Indian Ocean. From the edges of Madagascar, the Arabian Peninsula, Sri Lanka, to Indonesia. With different ways to wear and make them, sarong became a shared heritage with many offshoots.
In Bali, people also wear Sarong when attending prayers in their local temple. Even with those traditions, people generally just use sarong when going about their daily activities.
Sarong comes in many types, colors, fabric, and patterns for you to choose. Not often you will also find sarong adorned with the national symbol of batik in them. The best part about this is that there are hundreds of types of sarong that you can buy and wear to make your own.
Sarong is unisex clothing, and both Balinese men and women wore it in their everyday lives. It is worth noting that men and women wear different sets of clothing in addition to the sarong.
Why Wear Sarong?
The reason why you should wear sarong is pretty simple. It's because of the local climate and humidity. People often wear sarong because of the humidity that makes one easily produce sweat. Sarong is a perfect choice of wear when you're resting at home. It allows circulation of air, preventing it from sweating.
Alternatively, people wear sarong for ceremonial purposes, too. So to keep up with tradition while also being comfortable, people wear sarong. You can find out more about sarong etiquette below.
How to wear Balinese Sarong?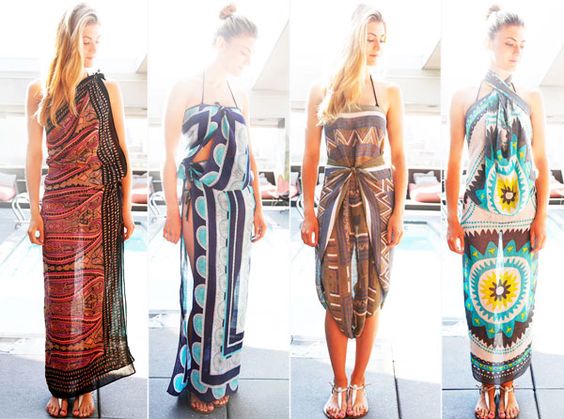 Okay, Now let's learn how to wear one! Here is one way to wear sarong. It will cover you from your hip to your feet.
Step 1: widen the left and right side of your Sarong flap
Step 2: fold the left flap right under the right flap
Step 3: make a tip out of the right flap
Step 4: Tie and roll the right side where both flaps are
Here is a Youtube video for you to try and learn!
Where to buy Balinese Sarong?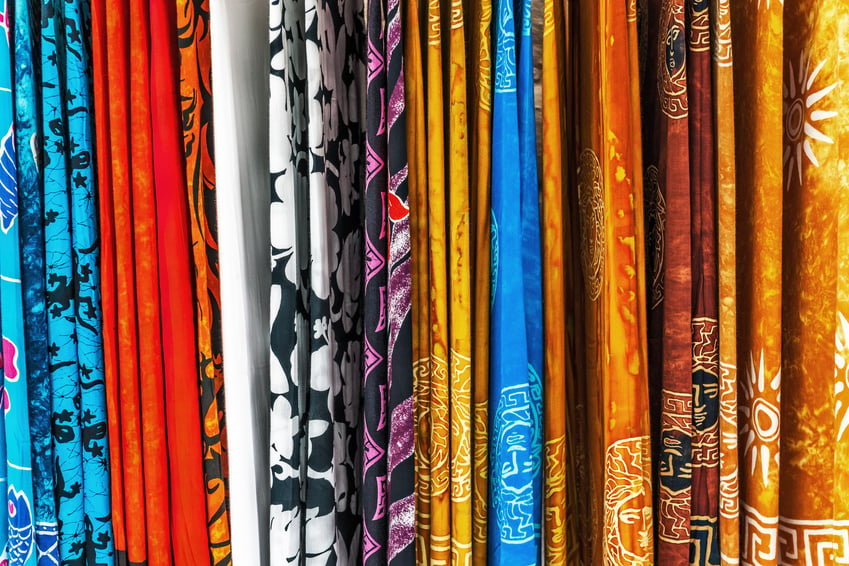 There are a lot of stores you can buy sarong from. From dedicated sarong shops to boutique stores selling locally made sarongs. Here are some places where you can buy sarongs and other balinese made goods! Alternatively, you can even shop online and tell them which products are you interested in!
Bali Sarong factory | Pareo – Canga, Clothing & Accessories Manufacturer
If you want handmade sarongs, pareos, and other clothing garments with various design inspirations, from traditional batik designs to Bob Marley inspired design (I know! Amazing, right?), you can come to this place and give their designs a look!
Location: Jl. Taman Pancing Timur Jl. Kepaon No.48, Pemogan, Kec. Denpasar Sel., Kota Denpasar, Bali 80221
Balifu Sarong
Balifu Sarong sells many pieces of garments with an infusion of batik designs. Such garments include sarongs, kimonos, bags, beach towels, and even surf board covers. Visit their shop to see their wonderful collection of batik goods!
Location: Jl. Double Six No.Blok 1, Legian, Kuta, Kabupaten Badung, Bali 80361
Azfin batik Sarongs Gallery Art Shop Bali
Azfin batik sarongs pride themselves in producing the most authentic handstamp batik whose ownership has been passed down through generations of manufacturers. Their batik is heavily inspired by the works and designs of Pekalongan city, the city of batik.
Location: Jl. Taman Pancing, Pemogan, Kec. Denpasar Sel., Kota Denpasar, Bali 80223
Senada Batik Sarong
Senada batik sarong started as a children's clothing manufacturer in the 1980s. That allows them to be creative and explorative in their designs and colors. Their shop is family-owned and also helps other families, such as stay-at-home mothers, to earn from making beautiful batik designs.
Location: Jl. Arjuna No.24a, Seminyak, Kuta, Kabupaten Badung, Bali 80361
Astra Deco
Astra deco takes a modern and simple take towards sarong and other products that they made, while also ensuring 100% quality of their goods. They have exported their products to parts of North America and Spain to attest for their product quality.
Location: Jl. Dewi Kausalya No.7A, Legian, Kuta, Kabupaten Badung, Bali 80361
Sarong Etiquette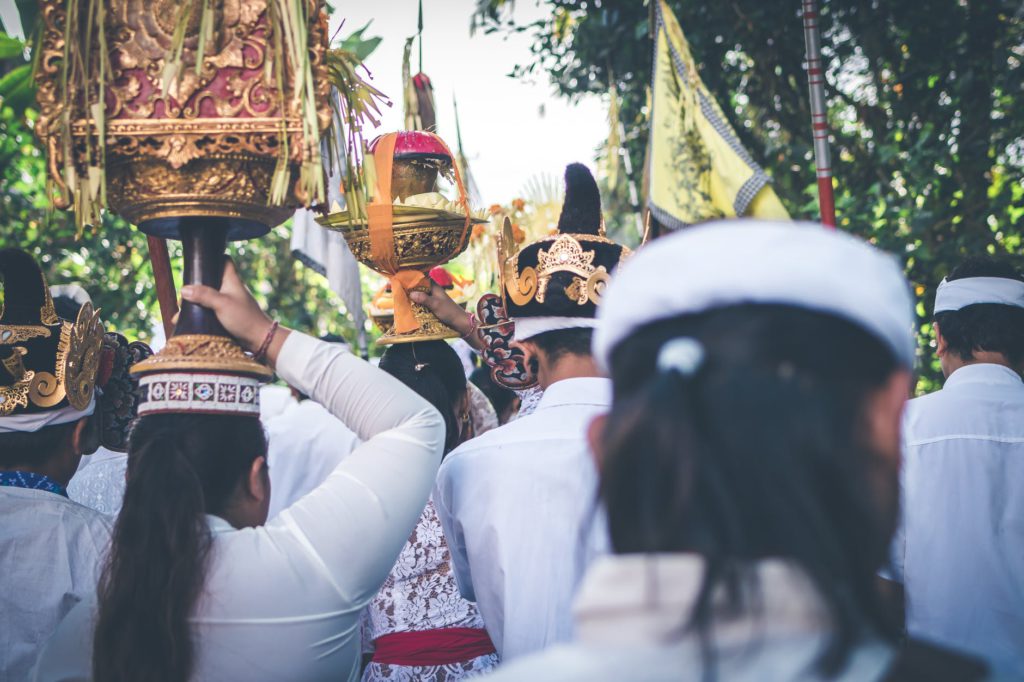 Now that you have bought your own sarong, let's figure out when and when not to wear a sarong while you're living in Bali! Usually, people wear sarongs all the time. But, a particular event in which people would wear sarong is during a full moon. If you are attending a religious ceremony, wearing a sarong is a must! In addition, here are other etiquettes you must follow:
Out of respect, wear yellow and white colored clothing. Between the two, white is a better option just to be safe. These colors represent purity in Balinese culture
Wear clothes that cover your body well. That means no bikini, no crop-tops, etc.
Be mindful of your feet. Culture disdaining the showing of feet is also present in other countries such as Japan. The idea is the same. When you are sitting, please make sure to seat in a way that hides your foot
Be mindful of your actions during the ceremony. Please refrain from doing things such as taking pictures with the priest or other things that could disturb the ceremony.
You might also wonder why people use sarongs on statues and trees among other things. Simply put, this tradition is done in order to protect oneself from harm's way. One other interesting thing to know is that the black and white patterns of many of these sarongs represents temperance and balance.
Read also: 10 Best Family Destinations In Bali For A Fun Family Vacation
And that's it! Now, You should now know what a sarong is, where to buy it, and the etiquettes that come with it. Sarong is a very ventilating alternative to your normal clothes. It's perfect to start your life in Bali and to immerse yourself in their culture. Hope this Balinese Sarong guide helps!
---
Want more rental options for your stay in Bali? Head on to Flokq to see our listings!
CLICK HERE TO FIND RENTAL OPTIONS IN BALI