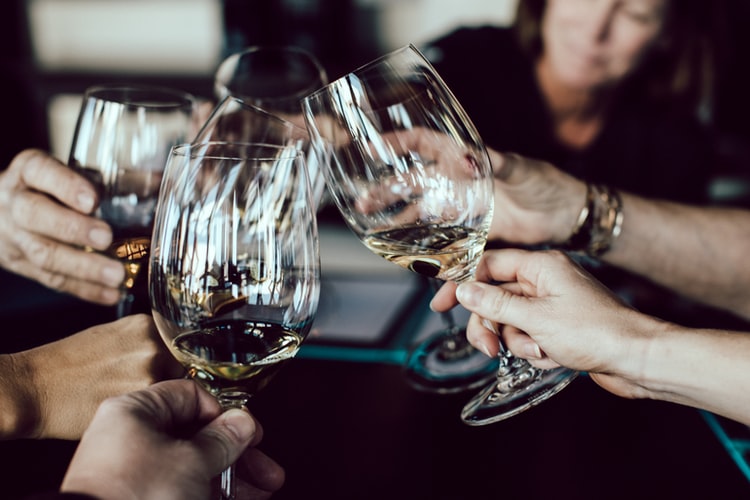 Local Guide
Best Beer Places: Home for the Beers in East Jakarta
A beerhouse is a place that serves beer for consumption at the spot. In modern times, the definition of beerhouse shifts a little. Rather than just serving beer to be consumed on-premises, the place must offer many kinds of beers that can be selected by the customers. Some beer houses even sell cocktails and other alcoholic beverages to suit your taste. It is not a hassle to look out for beerhouses around Jakarta. Due to this fact, the beerhouses in Jakarta are trying to get customers by providing distinct features that are different from other places.
However, the beerhouses seem to love every city in Jakarta except for East Jakarta. Have you ever encounter any difficulties in finding a beerhouse in East Jakarta? The city is indeed the biggest city of Jakarta, but it is not easy to find a great beerhouse in the area. Even, there are only two beerhouses that are worth the money in East Jakarta. Worry not, we will describe the places until the roots just for you! Here is the list of the best beer houses in East Jakarta that are worth times of visits!
looking for 24hours places in Jakarta? read more
1. Penny Lane Bar & Resto
Penny Lane Bar & Resto is a vintage beer bar and restaurant in Cempaka Putih. The place serves many kinds of alcoholic and non-alcoholic beverages, but the signature drinks are the draught beer and flavored beer, some of the best beers in East Jakarta. They offer three flavors of beers: lychee, strawberry, and melon. You need to pay over Rp55,000 for a 250ml of flavored beers, but you can order a pitcher of flavored beer for Rp275,000 only. The Anker and Bintang draught beer cost around Rp42,000 for a glass, yet, you can get a pitcher of the draught beer for around Rp190,000 only. The price of the beers is going to be much cheaper when you order them in a pitch, that is why we suggest you come here in a group to have a toast together at a lower cost.
The place provides live music entertainment every day, so it is a perfect place for the people who like to chill while listening to live music. But don't worry! For the customers who prefer to have a chill beer time with fewer voices, the place separate the areas into to floors. For the customers who are coming for the live music can get the table on the first floor while the others can take seats on the second floor. The place also provides selections of Western foods that will relieve the hunger of the customers such as Cheese Beef Burger and Spaghetti Carbonara.
Address: Rumah Genjing, Jl. Pramuka Raya No. 56, Cempaka Putih, Jakarta 10570
Phone: +62813-8900-8200
Instagram: @pennylanebarjkt on Instagram
Price Range: Approximately Rp200,000.00 for two people
Opening Hours:
05.00 PM – 01.00 AM (Sunday)
05.00 PM – 02.00 AM (Monday – Thursday)
05.00 PM – 03.00 AM (Friday and Saturday)
2. Bar & Ber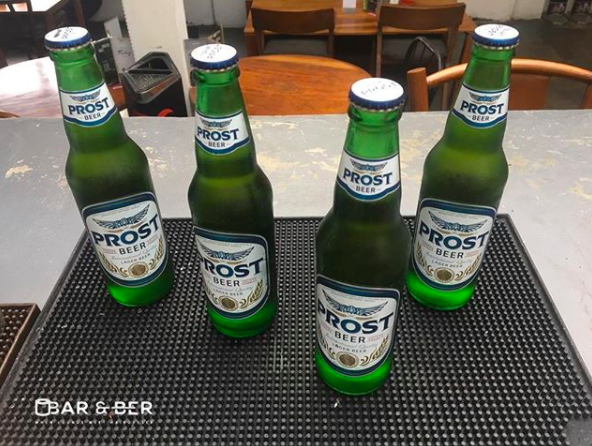 Bar & Ber, one of the best beer places in East Jakarta, carries a convivial concept in which the customers are encouraged to mingle with other customers and the bartenders. Bar & Ber provides many selections of alcoholic drinks varying from cocktails, beers, ciders, wine, liquor, and others. What differentiates Bar & Ber from other places is that they have a signature beer that they made themselves called Homemade Ginger Beer.
Many places that offer flavored beers, but there are not many that offer a ginger beer, especially a homemade ginger beer. Bar & Ber open every day so you can try their ginger beer and other beers at any night! Aside from the beverages, Bar & Ber also provides options for appetizers, main courses, and desserts. Don't forget to order their pizzas to accompany your nights at Bar & Ber.
Address: Jl. Swadaya Raya No. 337, Kalimalang, Jakarta, 13440
Social Media: @barandber on Instagram
Price Range: Approximately Rp. 200.000 for two people
Opening Hours:
17.00 – 00.30 (Monday – Friday)
17.00 – 01.00 (Saturday – Sunday)
Read also: The Best Live Music Cafes: Enjoy West Jakarta
3. Masterpiece Family Karaoke
Although Masterpiece Family Karaoke is a karaoke place, they serve some of the best beers that'll be the perfect company for you and your friends while you sing. The ambiance of the karaoke place is nice and the service is nice too. The choice of beers varies from Anker, Bintang draught beers, and more! But, they only serve it in bottles, not a pitcher or tower.
If you're hungry, they also serve some main meals or even some snacks. Overall, the choices of songs are quite updated. Well, it's karaoke anyway not a restaurant. If you want to save up some money, you could always order a package of food free room for 2 hours, bet you won't get disappointed.
Address: Jl. Raden Inten II No.9, RT.9/RW.15, Duren Sawit, Kec. Duren Sawit, Kota Jakarta Timur, Daerah Khusus Ibukota Jakarta 13440
Phone: (+6221) 22862999
Website: https://masterpiece-buaran.business.site/
Social Media: @masterpiecektv.id on Instagram
Price Range: Approximately Rp200,000 for two people
Opening Hours:
11.00 AM – 02.00 AM (Monday – Thursday, Sunday)
11.00 AM – 03.00 AM (Friday and Saturday)
So, there you have the best places to get a beer in East Jakarta. Although East Jakarta isn't known for its nightlife spots, these places will surely satisfy you. We hope you enjoy your night out with your friends, family, or partner. Go out there and create your own distinct memories in those must-go pubs and bars! Don't forget to check our other articles about the best beer places around Jakarta!