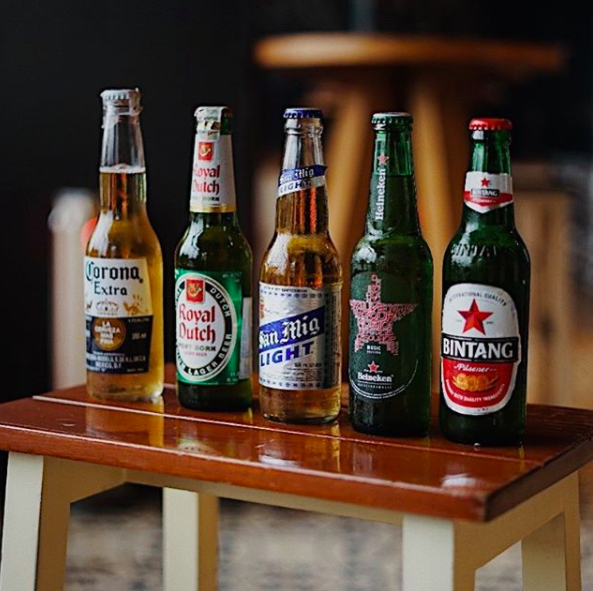 Local Guide
Best Beer Places: Homes for the Beers in West Jakarta
A beerhouse is a place that serves beer for consumption at the spot. In modern times, the definition of a beerhouse shifts a bit. Rather than just serving beer to be consumed on-premises, the place must offer many kinds of alcoholic beverages that can be selected by the customers. For example, they serve soju, cocktails, and even wines! There are many beerhouses in Jakarta, and the places compete with each other by providing distinct features.
One of the areas in Jakarta that has some of the best beer places is in West Jakarta, it has some fascinating places that are must-visit places for the beer devotees, starting from a beerhouse with famous pizza selections, a semi-outdoor beerhouse full of greens, and a beerhouse with a live music entertainment to hype the atmosphere of the place. So, if you're in the neighborhood to hang out, here is the list of the best beer houses in West Jakarta that you should visit!
read more: 5 Way to Enjoy Indonesia's Favorite Wine
1. Double Doors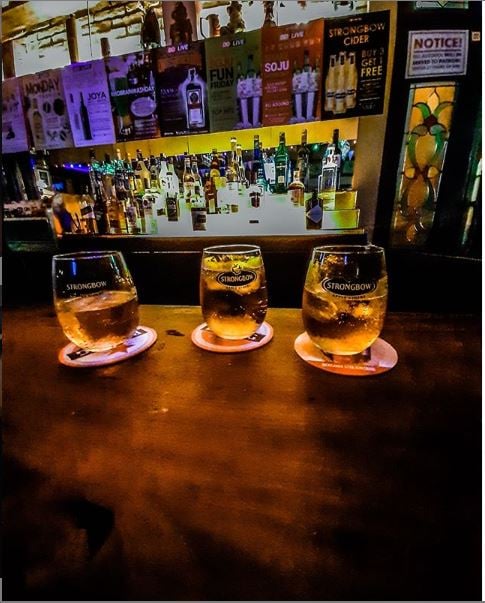 Double Doors is an expat-managed European-style bar located in the Puri Indah area. People usually come here to enjoy the comfortable ambiance and atmosphere as well as to enjoy the live music performances. If you are looking for a chill place to drink, you could consider drinking in Double Doors' first floor as the second floor is where the crowds linger for the live music.
They serve many kinds of alcoholic beverages, but their specialties are the bottled beers and draught beers. The price range of this place is reasonable as you can get a half-pint of Bintang for around Rp48,000 only. What makes it even better, they apply a 25% happy hour discount for the Heineken and Bintang draught beers if you come before 8 PM. Double Doors also offer selections of Western Foods that are arguably as good as their beers. Make sure to order their foods to make your beers even better!
Address: Sentra Niaga Puri Indah, Blok T2 No. 15, Jl. Puri Indah Raya, Puri Indah, Jakarta Barat, 11610
Phone: (+6221) 58356816
Social Media: @doubledoorsjkt on Instagram
Website: https://www.ddjakarta.com/
Price Range: Approximately Rp250,000.00 for two people
Opening Hours:
12.00 PM – 01.00 AM (Monday – Thursday, Sunday)
12.00 PM – 02.00 AM (Friday and Saturday)
2. La Biere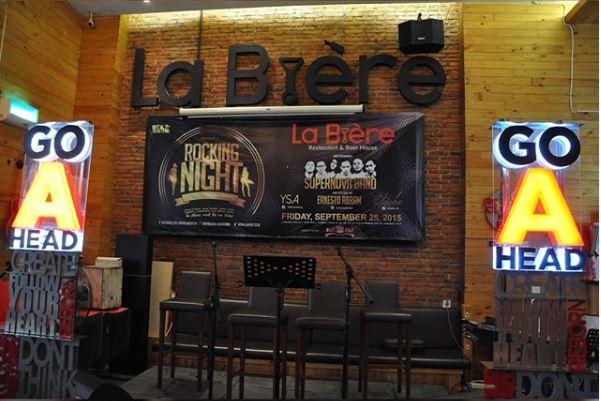 La Biere is a restaurant and beer house located in Central Park, Tanjung Duren. The customers have two options for the seating areas: outdoor seating or indoor seating. The outdoor seating area is decorated with lots of greens, making the ambiance more refreshing. The indoor area is carrying a modern-minimalistic concept, making it suitable for the people who enjoy simplicity.
La Biere is a perfect choice if you are coming with a group of people as the place offers some special promotions if you buy several drinks at once. The promotions offered by La Biere are Buy 2 Get 1 Free promotion for Heineken Light, Bintang Radler & Strongbow Apple Ciders, Buy 3 Get 1 Free for Bali Hai & El Diablo Original, Buy 4 Get 1 Free for Heineken, and Buy 5 Get 1 Free for Carlsberg, San Miguel & San Miguel Light. This place is suitable for an afternoon beer time with friends, as the place closes at 10 PM every day.
Address: Central Park, Tribeca Park, Jl. Letjen S. Parman, Tanjung Duren, Jakarta Barat, 11470
Phone Number: (+6221) 29200043
Website: https://labiere.co.id/
Price Range: Approximately Rp250,000.00 for two people
Opening Hours:
11.00 AM – 01.00 AM (Monday – Thursday, Sunday)
11.00 AM – 03.00 AM (Friday and Saturday)
want to know about best budget apartments in West Jakarta? click here
3. Beer Castle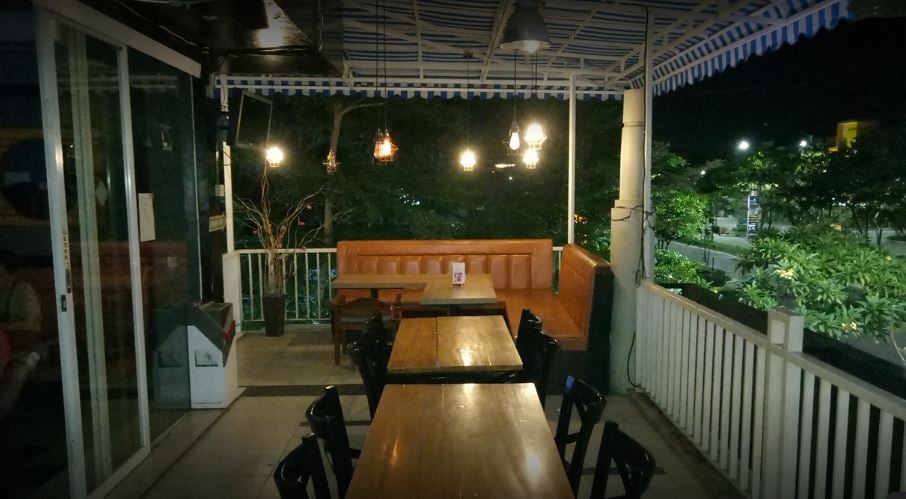 Beer Castle is a beerhouse located in Kalideres, West Jakarta. Beer Castle has a full bar that serves many kinds of alcoholic and non-alcoholic beverages, but the specialties of the place are the draft beers and dry beers. Their list of bottled beers is extensive, and they offer several beer brands that you can rarely encounter in Jakarta, such as Paulaner, Warsteiner, and Oranjeboom.
If you like the beers with sweet and refreshing tasting notes, you can go for their dry flavored beers varying from Strawberry Dry Beer, Peach Dry Beer, Raspberry Dry Beer, and others. If you are more into the classics, their Bali Hai and Heineken Draft Beers are the perfect choices for you. They also serve some main food from nasi goreng to pizza's to company you're hangout!
Address: Ruko Citra Garden 6, Blok H6A No. 1, Jl. Citra Garden 6, Cengkareng, Jakarta, 11730
Phone Number: (+6221) 22553315
Website: https://beer-castle-live-music-bar.business.site/?utm_source=gmb&utm_medium=referral
Price Range: Approximately Rp300,000.00 for two people
Opening Hours: 03.30 PM – 03.00 AM (Every day)
4. Pizza e Birra Sports Bar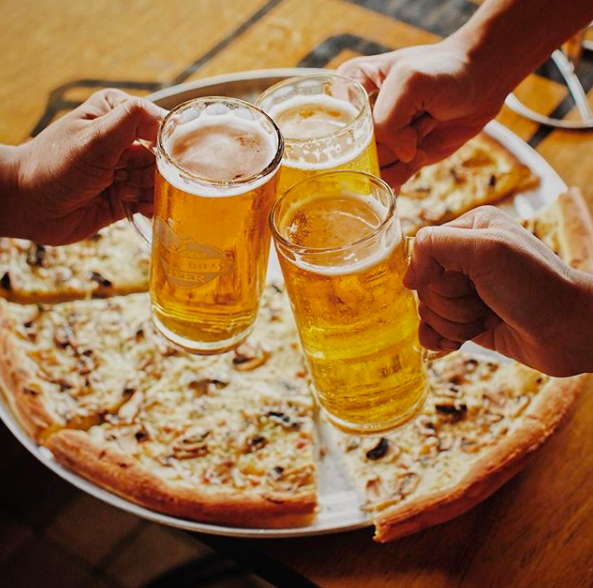 Pizza e Birra is quite a famous place to hang out, they have various branches that are opened around Jakarta. It is a place where you can enjoy variations of beers as well as numerous choices of Pizzas. Yum! Their specialty beers are the flavored and cocktail beers, and it is impeccable for the people who love the contemporary style of beer.
Jager e Birra is their signature cocktail beer, which is a mixture of beer, Jagermeister, and Kratingdaeng. They also have a special drink for the sweet tooth! Devil Float is a mix of Bailey's & Guinness with a scoop of Ice Cream, which is a perfect drink for the sweet tooth. Don't forget to order their Pepperoni Pizza for a bombastic combo!
Address: Tribeca Park Central Park Mall, Jl. Letjen S. Parman No.28, RT.12/RW.6, Tj. Duren Sel., Kec. Grogol petamburan, Kota Jakarta Barat, Daerah Khusus Ibukota Jakarta 11470
Phone Number: (+6221) 29200262
Social Media: @pizzaebirra on Instagram
Website: https://www.ismaya.com/eat-drink/pizza-ebirra
Price Range: Approximately Rp300,000.00/person
Opening Hours:
10.00 AM – 11.00 PM (Monday – Thursday, Sunday)
10.00 AM – 12.00 AM (Friday – Sunday)
read also: Grab a Drink at the Best Bars in Kebayoran Baru
So, there you have the best beer places in West Jakarta. We hope you enjoy your night out with your friends, family, or partner and this list has satisfied you. Go out there and create your own distinct memories in those must-go pubs and bars! Don't forget to check our other articles about the best beer places around Jakarta!