Jakarta is famous for the suited-up workaholic professionals hustling non-stop from dawn to dusk. However, do not let these busy bees fool you! When they get off from work, many will make a beeline to their respective gym and sweat it out just as hard as they work. This is one of the reasons why the city has such a lively and prolific fitness scene. Many people in Jakarta prefer to exercise in a luxurious air-conditioned gym with state-of-the-art treadmills and pumping machines; or attend Zumba classes coached by celebrity trainers. As the concern for fitness and wellness arose in the last few years, so did the industry. Here are our recommendations for the best gyms in Jakarta.
Fitness First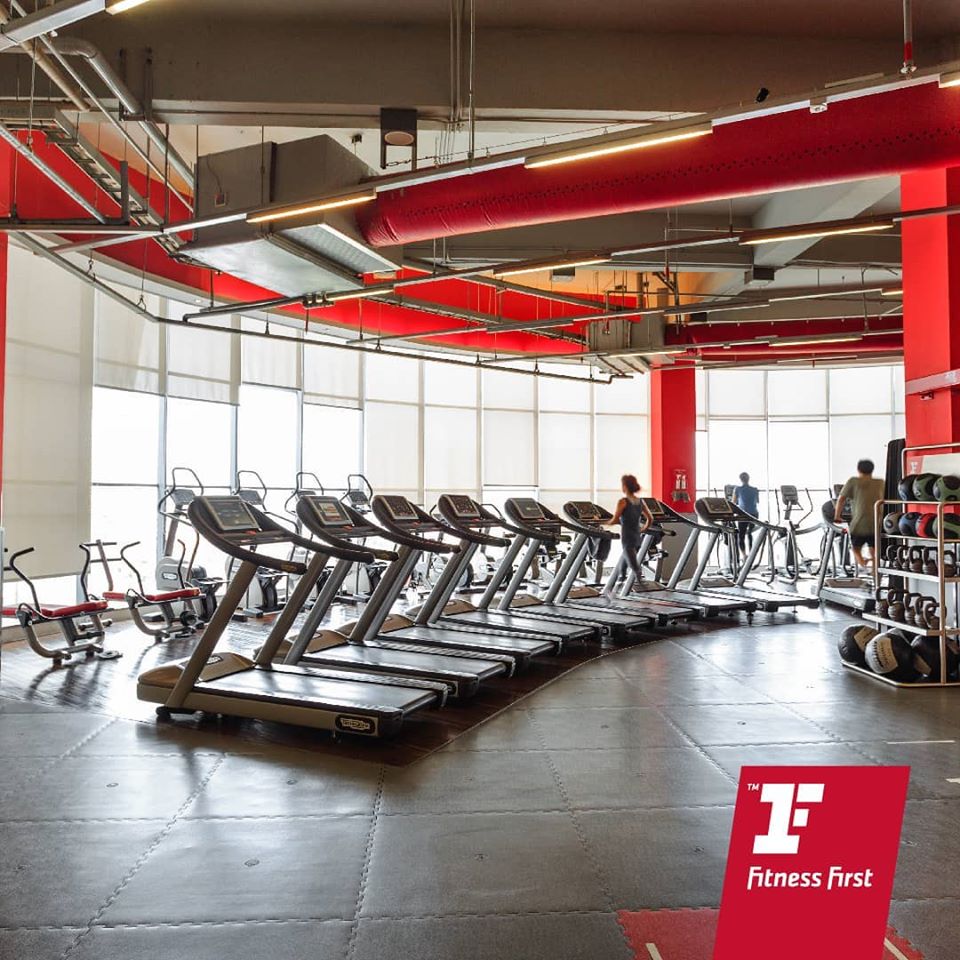 Fitness First is one of the best premium gyms in Jakarta. The world-renown gym is equipped with state-of-the-art machines that will help you get in shape. If you are new in the fitness scene and don't know where to start, no need to worry as certified fitness coaches will be on hand to guide you on your journey towards health.

The gym offers both personal and group classes. The personal training program is recommended for those with a clear fitness goal whether it is to lose weight or increase your stamina. The trainers will help you to meet your goal and unlock your full potential. Also, Fitness First offers fun and inspiring classes for any type of workouts imaginable from martial arts to hip hop, you will find it here. Fitness First ensures the quality of your workout by bringing in cream of the crop in their facilities, staff, and classes. Now, with more than 10 locations in Jakarta, there is no reason for you to skip exercise.
Fee : Rp749,000.00 – 999,000.00
Website : https://www.fitnessfirst.co.id
Location(s) :
Thamrin
Grand Indonesia Mall, Menara BCA Lantai 11, Jl. MH Thamrin No. 1, Central Jakarta, Jakarta 10310
Kemang Village
Lippo Mall Kemang, Lt. 3, Jalan Pangeran Antasari No.36P, South Jakarta, Jakarta 12950
Senayan
Senayan City 6th floor, Jl. Asia Afrika Lot 19, South Jakarta, Jakarta 10270
(with other 8 locations in Jakarta)
Celebrity Fitness
Celebrity Fitness is an award-winning gym with more than 30 locations across Indonesia including Jakarta. It is a dynamic fitness scene suitable for younger crowds. As the name implied, the gym has the principle of treating its members as celebrities. It offers first-class treatments from an array of dynamic classes, personal training (or VIP training), and cutting-edge equipment in all of its locations.
Best Fitness Centers in Setiabudi
Fun is the name of the game for group classes in Celebrity Fitness. From the intense class of body combat to the tranquil atmosphere of yoga classes, this gym serves everyone with various fitness goals and needs. If you are still not sure about joining Celebrity Fitness, there is a 7-day free trial that you can register by filling the 'free-trial' form at its website.
Fee: From Rp682,000.00
Website: www.celebrityfitness.co.id
Location(s) :
Grogol
Central Park Mall 3rd Floor Unit 113, Letjen S. Parman St No.28, RT.12/RW.6, Grogol Petamburan, West Jakarta City, Jakarta 11470
Senayan
Fx Sudirman, Jl. Jend. Sudirman, RT.1/RW.3, Tanah Abang, Central Jakarta, Jakarta 10270
Kelapa Gading
Artha Gading Mall, Jl. Boulevard Artha Gading No.1, RT.18/RW.8, Kelapa Gading, North Jakarta, Jakarta 14240
(with 11 other locations in Jakarta)
RIDE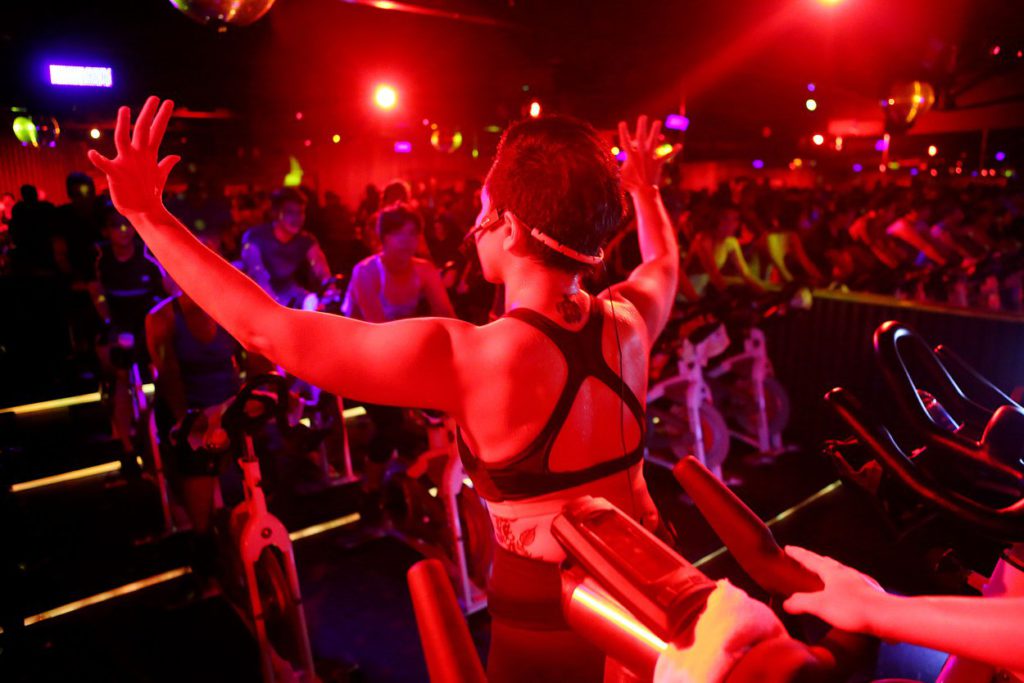 Getting bored at the gym? We've all been there. As a young urbanite, you need more excitement! More energy! And more disco ball? At RIDE you can have them all. RIDE is a high-energy indoor cycling studio situated in a trendy warehouse environment, so every time you come for class it feels like going to a fun rave. The workout itself is a high-intensity workout that targets the whole body and gets your heart pumping.
When you register for a class, expect glittering disco ball, color-changing lights, and pumping music as you pedal for your life for 45 minutes. If you are looking for a high-intensity workout that gets your blood pumping, RIDE is the answer. The best thing about RIDE is that you won't need a membership to join the fun, book a session, pop right in, and you can sweat it out with others in this eclectic gym. First timer? Don't fret, just download the RIDE app and book your first class.
Fee: Rp150,000.00 (First Week)
Rp200,000.00 (Drop in)
Website: https://www.ridejkt.com
Location(s) :
Kemang
Colony, Jl. Kemang Raya No.14, RT.14/RW.1, Bangka, Mampang Prapatan, South Jakarta, Special Capital Region of Jakarta 12730
Thamrin
Plaza Indonesia, Jl. M.H. Thamrin No.Kav. 28-30, RT.9/RW.5, Gondangdia, Menteng, Central Jakarta City, Special Capital Region of Jakarta 10350
Senayan
Pacific Place Lt 2 unit 2, Jl. Jend. sudirman kav 52-53 No.88, RT.5/RW.3, Senayan, Kebayoran Baru, South Jakarta City, Jakarta 12190
20Fit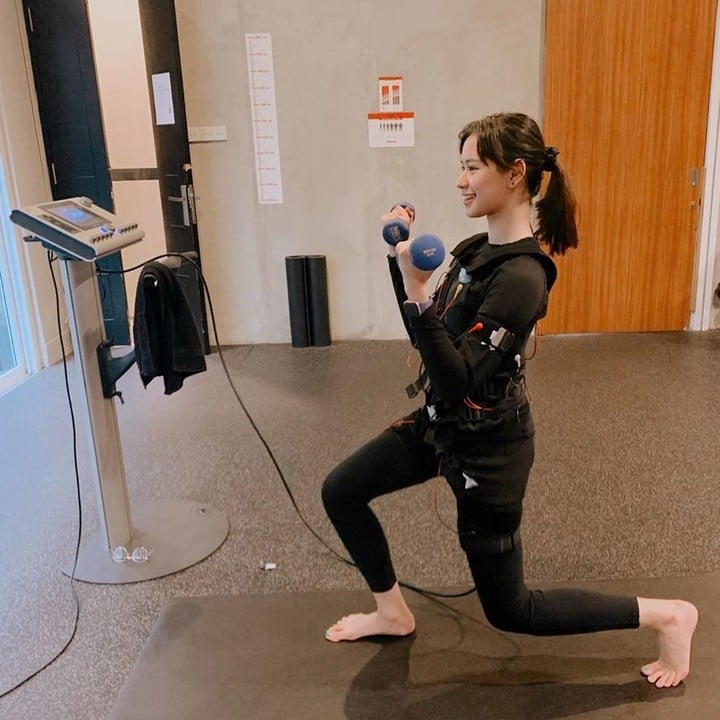 How about a gym that combines science with exercise? 20Fit is the first-ever micro gym in Indonesia where each personal training session uses Electro Muscle Stimulation (EMS) and Miha Bodytec technology. The name 20Fit is referring to the 20 minutes workout session consist of basic cardio and strength exercises, leads by experienced 20Fit trainers. Despite only doing simple movements, by the help of EMS your muscle actually works harder. One 20-minute session with 20Fit is equal to 2 hours of conventional gym training. This unbelievable fitness miracle is perfect for those who are always on the move and do not have time for a long workout. However, if you want to try out this fancy new technology get ready to cough-up some pretty big bucks.
Fee : Rp4,900,000.00/ 10 sessions
Website : https://www.20fit.co.id/
Location(s) :
Central Park
Shophouse Mediterania Garden Residence I, Jalan Tanjung Duren, Grogol Petamburan, West Jakarta, Jakarta 11470
Menteng
Wahid Hasyim St No.85, RT.1/RW.4, Gondangdia, Menteng, Central Jakarta, Jakarta 10350
SCBD
Galeria SCBD LOT 6, Jendral Sudirman Kav. 52-53, South Jakarta, Jakarta 12190
(with 12 other locations in Jakarta)
In Jakarta, the fitness industry is booming, attracting many hopeful gym beginners and dedicated fitness enthusiasts into becoming members. The city is never short of amazing gyms, you will inevitably find the one that helps you to get into shape. We hope our list helps you make that decision.