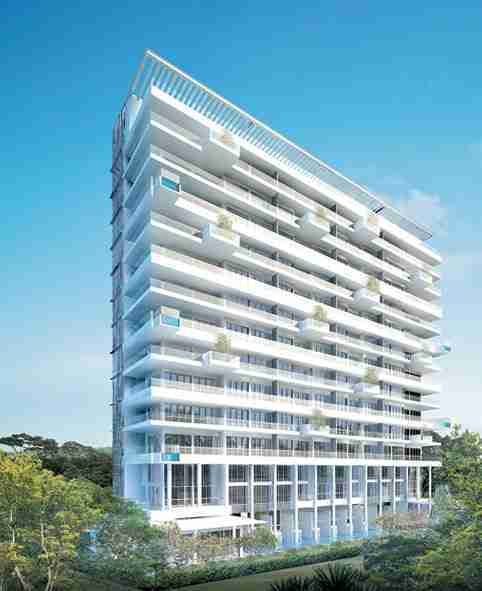 For some people, strict budgeting when apartment hunting is something of a constant. For some others, it's not a constraint, maybe not at all. After all, wouldn't have a nice place would mean that you'd have an oasis from the business of life in Jakarta. If you're those people that wouldn't mind having your monthly budget cut substantially for rent, here are some of the best luxury apartment in Kemang for you.
Also read Things to do in SCBD
1. Nirvana Residence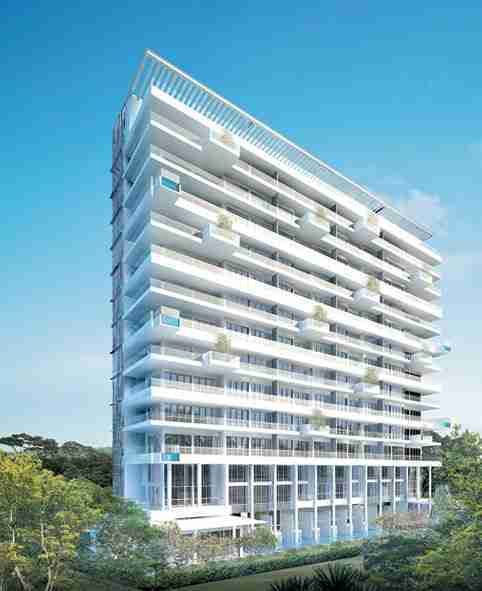 The first in the list is an upscale luxury apartment right in the heart of Kemang, with a catchy name, Nirvana Residence. The location alone will surely give you numerous opportunities, especially for entertainment. A resident of Nirvana Residence will be able to easily access the finest shopping centers, restaurants, and office spaces.
On the side of convenience and benefits for residents, the location factor alone should be a big enough matter to seal the deal. Residents of Nirvana Residence will have much ease in going around town to areas such as SCBD, Kuningan, Cipete, and Dharmawangsa. For those craving to go to malls, Kemang Village is ready to serve you with the best shops, restaurants, and cinema. Moreover, for those looking to update their wardrobe, there are many artisanal boutiques nearby ready to help you. Additionally, on the food side, residents of Nirvana Residence can easily pick from the various restaurants available in the area. Other than that, Kemang Village is always at the ready for you to visit their famous food franchises.
Address: Kemang Raya No.72, Bangka, Kec. Mampang Prpt., Kota Jakarta Selatan, Daerah Khusus Ibukota Jakarta 12730
Available room: 2BR, 3BR, 4BR
Price: Starting from 3BR Rp 35,100,000/month
Facilities:
Swimming pool
Playground
Jogging track
ATM center
Function room
Grocery store
Fitness center
Basketball court
Tennis court
24-hour security and CCTV
2. Griya Prapanca Apartment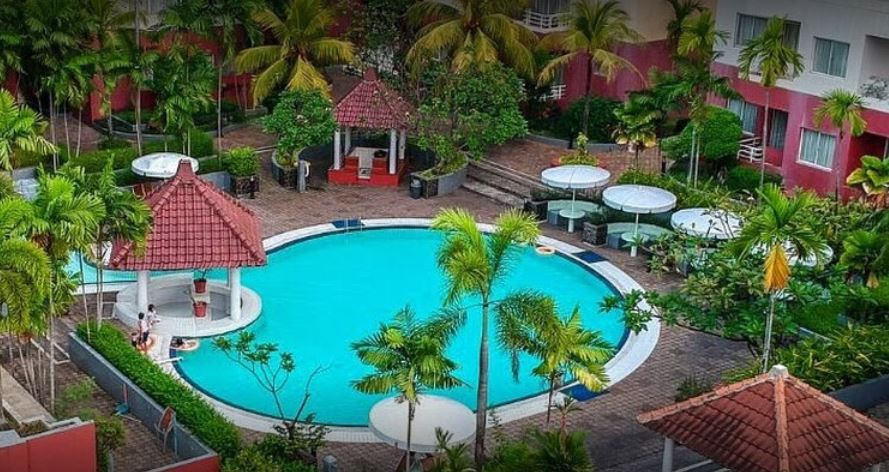 As a mid-range apartment located in the Kemang area, Griya Prapanca Apartment still manages to have a luxurious design. Its location also permits residents to be close to various public avenues, thus going around town is easier. One such convenience is Griya Prapanca's proximity to the Jakarta Inner Ring Road Toll.
For entertainment, residents should not worry since Griya Prapanca Apartment is close to bars, restaurants, and hotels. Shopping malls near the apartment are also abundant, such as the Lippo Mall Kemang, Dharmawangsa Square, and Cilandak Town Square. For foodies, the cuisine of various cultures is available easily in the area. From German to British, to Indian, to Indonesian, your taste buds should be able to experiment for some time. Also, entertainment after working hours is readily available in places such as Frank's Bar, Eastern Promise, and Beer Brothers. Perfect for cracking open a cold one with the boys from the office.
Address: Jalan Pangeran Antasari No. 14, Kebayoran Baru, Kemang, South Jakarta 12150
Website: https://www.griyaprapanca.com/
Available room: Studio, 2BR, 3BR
Price: Starting from 3BR Rp 22,400,000.00/month
Facilities:
Gym
Swimming pool
Jacuzzi
Game room
Tennis court
Basketball court
Salon
Karaoke room
Restaurant
Kids area in the garden
3. The Mansion at Kemang
It is one of the most convenient places for people wishing to live in the Kemang area. Located in the heart of Kemang itself, the residence is near various famous bars, delightful restaurants, and beautiful villas. The area is a low-rise ridden area, so it will be perfect for those who aren't very fond of buildings blocking the skies. The apartment is popular with ex-pats and is especially known to be close to the area for Kemang's nightlife.
The area is notorious for being a difficult place to enter and exit, with only a few wide streets and usual traffic jams. So prepare some extra time if you need to traverse the streets for an important occasion. Surely enough, traversing will be well rewarded especially for those who like to shop, enjoy the nightlife, and dine. For frequent shoppers, there's Lippo Mall Kemang, for nightlife goers, Frank's Bar and Eastern Promise are there for you, and for foodies, various western and eastern cuisine is abundant.
Address: Jl. Kemang Raya No.3-5, RT.1/RW.7, Bangka, Kec. Mampang Prpt., Kota Jakarta Selatan, Daerah Khusus Ibukota Jakarta 12730
Available room: 1BR, 2BR, 3BR
Price: 2BR starting from Rp23,000,000.00/month
Facilities:
ATM
Supermarket
Bank
Pharmacy
Liquor store
Travel agent
Pilates studio
Jacuzzi pool
Mini playground
Fitness & aerobic room
4. The Ritz Tower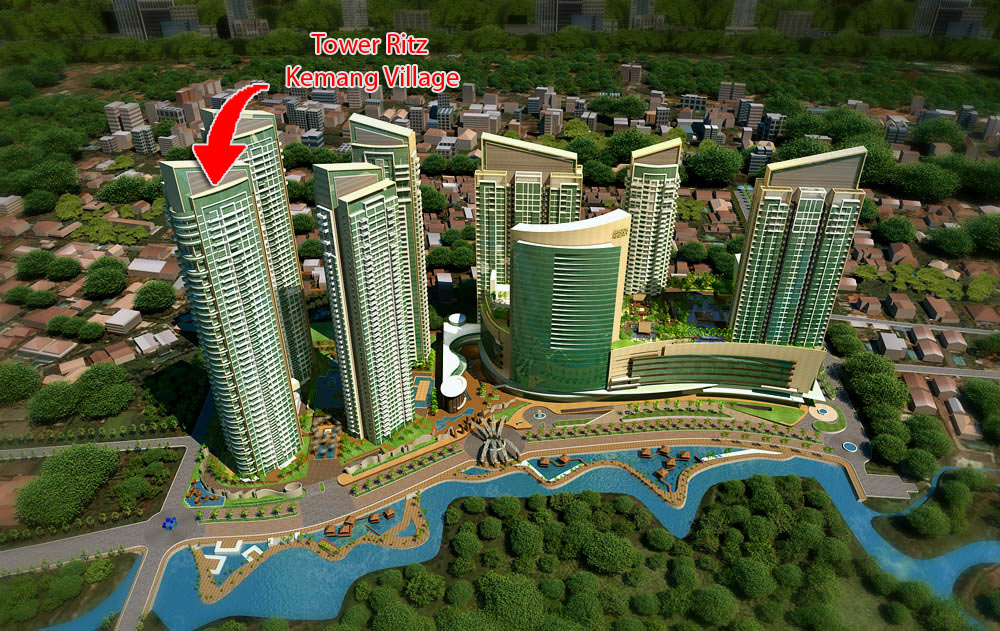 Developed by the famous Lippo Group, the quality of The Ritz Tower need not to be questioned by prospective residents. With its unique curved balcony design, each apartment unit will have a better view of the surrounding area. One matter to take into account when planning to rent an apartment here is the location factor. Residents of the Ritz Tower can be well relaxed knowing full well that vibrant parts of Jakarta such as SCBD, Sudirman Street, and TB Simatupang are all within easy reach. In terms of facilities, the many years of experience by Lippo Group will make you see that the years turn to acuteness for comfort.
For residents who are a bit shopaholic, fret not, Jakarta is made for these sorts of things. Other than that, for those aiming to get more clothes in their wardrobe, Kemang Village's selection will supply you. But if it's not enough, nearby boutiques will try to help you out with that! When you've had enough of shopping, the various cuisine in the area will help you out from your anxious belly.
Address: Jl. Pangeran Antasari No. 36, Kemang, South Jakarta 12150
Price: Starting from Rp36,500,000.00/month
Facilities:
Swimming pool
Jogging track
Tennis & basketball court
Sauna
Fitness center
Minimarket
Laundry
Library
Drug store
24-hour CCTV and security
There you go, four of the best picks for luxury apartments in Kemang neighborhood. If you're still unsure of the neighborhood you would like to live in, just bookmark this page. Maybe you can compare the options on this list with your other picks from Flokq so that you can choose the best option available. Therefore, we hope this article can help you out in knowing more about the luxury apartments available in Kemang!
Also read Best Bars in Kemang
Interested in co-living options to stay in Jakarta? Click here to search for an option!