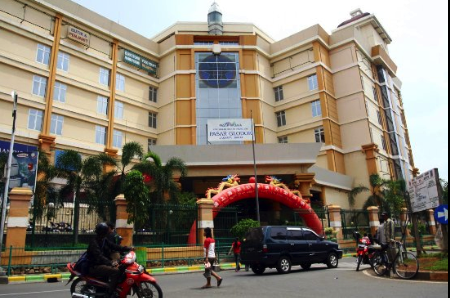 Jakarta is known as a metropolitan city. There are so many offices and entertainment centers, one of which is street markets. You can find a variety of street markets with their respective accessories. In this article, we provide several street markets for you to visit. Don't miss it!
Pasar Baru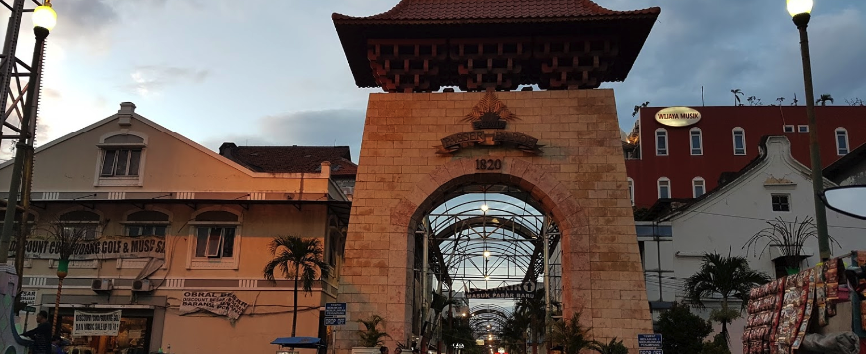 A traditional market or Pasar is a staple in the daily lives of Indonesians. This is where they often buy food and other household items. Pasar Baru is run by a public company controlled by the provincial government called Pasar Jaya. In Jakarta alone, there are about 150 traditional markets with more than 100,000 stalls, and Pasar Baru is considered as one of the oldest markets in the city since it was built in 1820. This one-stop-shop, also known as Jakarta's 'Little India,' is a place where you can find a huge selection of affordable-yet-quality textile and fabric as well as antiques, art paintings, clothes, footwear, bags, watches, musical instruments, and Indian spices to name a few. There are electronic repair shops, stalls selling refreshments, and several small restaurants to satisfy. It may be a narrow shopping street, but Pasar Baru is filled with items that you will find worth bargaining for.

Address: Jl. KH. Samanhudi, Central Jakarta
Glodok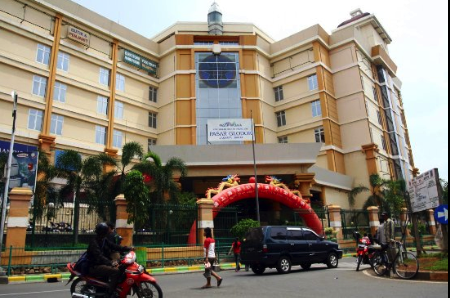 As for the shopping center, most of the vendors in Glodok are Chinese Indonesian. Glodok is the biggest Chinatown area in Indonesia, and one of the biggest Chinatowns in the world. Chinatown covers three main areas, namely Gang Gloria (Gloria alley), Jalan Pancoran, and Petak Sembilan. The Chinese came to Jakarta since the 17th century as traders and laborers. Most of them came from Fujian and Guangdong provinces in southern China. Centered on Pintu Besar Selatan Road, it has become a commercial hub for the relatively prosperous Chinese community. Assimilation between Chinese and native made a language known as the Betawi language. Chinese New Year celebrations and Cap Go Meh celebrations held in the area are attractions. The area is now a spot to buy Chinese food, traditional Chinese medicine, and cheap electronic goods. Other than shopping, Glodok is a spot to buy Chinese food, traditional Chinese medicine, and cheap electronic goods.
Gang Gloria is a famous place for a wide array of dishes, including Gado-Gado (mixed vegetables served with peanut sauce), Soto Betawi (beef cooked in coconut milk), Ketupat Sayur (rice cakes served with coconut milk and vegetables), Sek Ba (pork offal stewed in soy sauce) and more. Established in 1927, the legendary Kopi Es Tak Kie coffee shop specializes in iced coffee. Rujak Shanghai Encim (boiled cuttlefish, radish, cucumber, and water spinach with red sauce and peanut sprinkle) this fresh salad was established around the 1950s. This kind of dish is very rare and only able to find it at Glodok.
Address: Glodok, Tamansari, West Jakarta City, Jakarta, Indonesia
Pasar Santa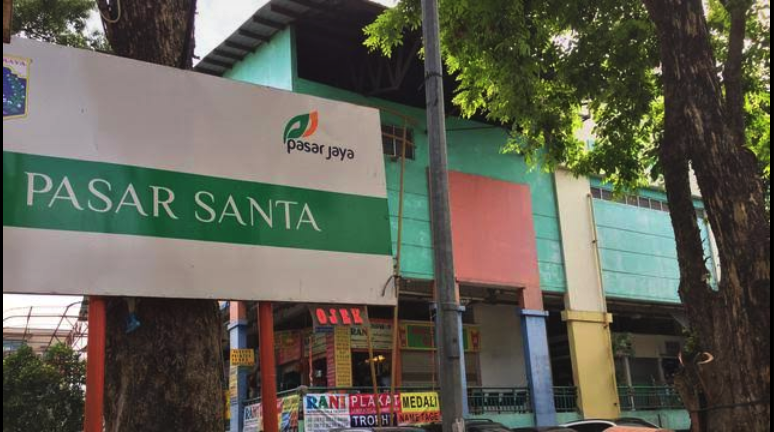 Santa Market especially on the second floor is now packed with various interesting shops opened by young and creative entrepreneurs. Most of the shop here sell food from appetizer to dessert, sweet to savory, but besides that, you can also find other shops such as barbershop, shoes, cloth, accessories, etc. Located in a rich neighborhood, Santa Market is a traditional-turned-trendy place as it recently became a hip hangout for the younger generation. Various assortments of fruits and vegetables as well as household goods can be purchased here.
On the upper floor, you can find local batik shops, barbershops, footwear, and jewelry stores. Any foodie would also love to come here since this place is known for several shops and stalls that sell food such as DOG, a popular hotdog stand, and Papricano, a Mexican food stall. Its second floor is packed with shops run by young entrepreneurs that offer appetizers to desserts. Some of them even run businesses such as coffee shops, record stores, and vintage clothing stores. If you're looking for a hot spot in Jakarta, the Santa Market is the place to be.
Address: Jalan Cisanggiri 2, RT.5/RW.4 Petogogan, Kebayoran Baru, Jakarta Selatan 15810
Jalan Surabaya

In the quiet residential Menteng District of Jakarta, Indonesia, Jalan Surabaya (Surabaya Street) stands apart. It's an antique market in one of Jakarta's more upscale residential areas. It's also an endangered tourist destination, under attack by a city government intent on reclaiming the land for other purposes. Occupying a 500-yard stretch on one side of Jalan Surabaya, the 184 shops along the line of antiques of all sorts hawk: batik, salvaged accessories from ships, old coins, porcelain, Wayang Golek (Javanese puppets), Batik, lampshades, vinyl LPs, old phones, wood carvings, utensils, and books, among others. You'll find a few dedicated, one-product shops for items like cameras and vinyl. Several stalls on one end of Jalan Surabaya sell second-hand luggage. And for some reason, there is a glut of accessories salvaged from ships, from poles to diving helmets. All this requires patience and time to sift through, so visit Jalan Surabaya early in the morning or later in the afternoon, avoiding the noonday sun entirely. The shops open daily from 10am to 6pm, so work around that schedule to get in about two to three hours of dedicated shopping.
Many of Jalan Surabaya antique sellers trace the origins of their trade to itinerant antique sellers in the old city around Fatahillah Square. As their numbers grew, the need for a permanent place for these sellers grew as well. In 1974, then Governor of Jakarta Ali Sadikin moved the sellers to their current spot on Jalan Surabaya, where they have been hawking their wares ever since. President Barack Obama lived in Menteng for part of his childhood, although the neighborhood is much changed from when he was living here. The school he attended, Menteng 01 Elementary School, still stands – with the addition of a statue commemorating his brief study there.
Address: Jalan Surabaya, Menteng, Central Jakarta
__
Those are 4 recommendations for street markets that you can visit in Jakarta. We hope this article helps you to shop in Jakarta. Also, don't forget to read other recommendations in our blog! A lot of choices start from restaurants, pubs, and others.
Read More: Best Street Markets in Tangerang