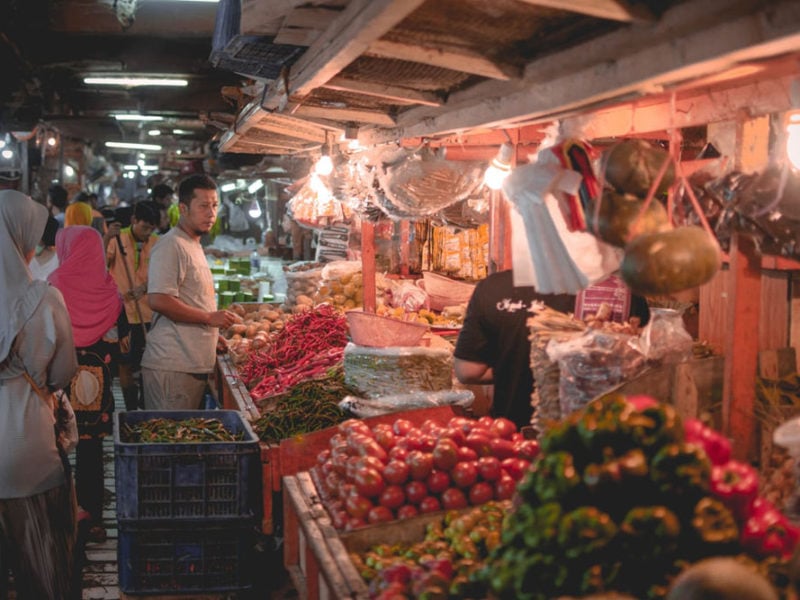 Besides being a business center of the country, Jakarta offers a lot of attractions and activities. Jakarta is an awesome destination for shopping. With more than 150 shopping malls and markets, tourists have a wide variety to choose where to do their shopping in Jakarta. But, it doesn't stop there. Apart from the ubiquitous malls, Jakarta is filled with traditional markets and shopping streets. This review covers all the shopping areas to visit as a tourist. Some of them are very famous and some completely off-the-beaten-track.
Furthermore, traditional markets (Pasar) are an important part of Indonesians' daily lives. More than just a place to get daily needs, Pasar has been part of locals' lifestyles for centuries. Although street markets are less comfortable compared to air-conditioned malls, nothing beats the experience of being able to immerse yourself in a country's culture by shopping at stalls in their streets. Here are the best traditional markets in Jakarta, Indonesia.
Pasar Santa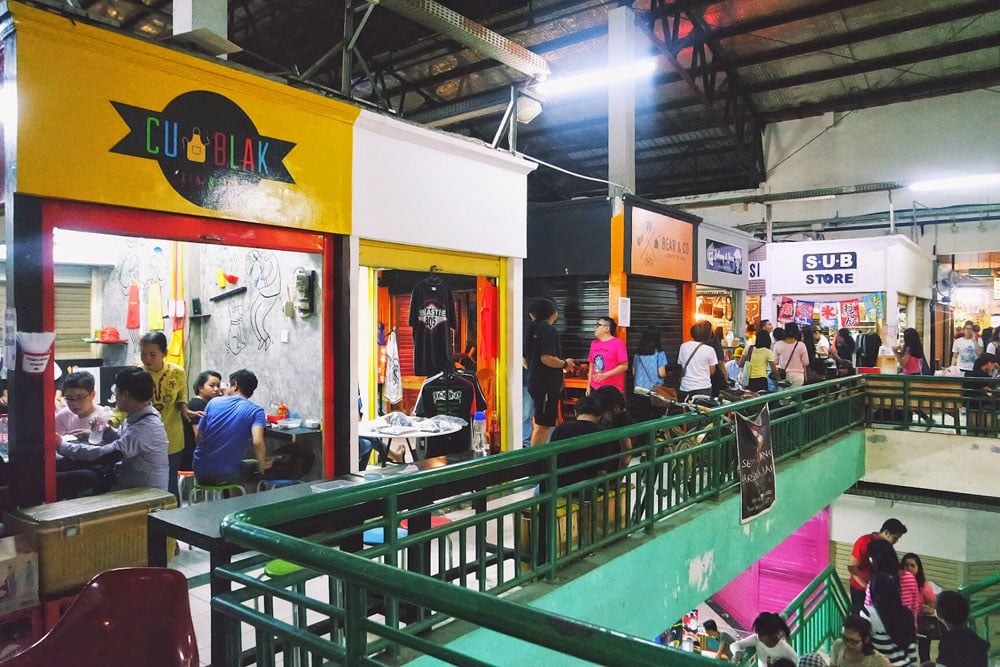 Located in a rich neighborhood, Blok M, Pasar Santa is a traditional-turned-trendy place as it recently became a hip hangout for the younger generation. Pasar Santa has 3 levels, the lower ground which is mostly occupied by a butcher shop, fresh vegetable stall, and any household goods kiosk. Then, at the ground level, you can find local batik shops, barbershops, and jewelry shops. The upper ground which became home for the hipster market, café, and music or sound-related equipment, such as vinyl records. In fact, most of the owners are young and creative entrepreneurs. Definitely a must-visit traditional market in Jakarta!
Neighborhood Guide: Kebayoran Baru
Location: Pasar Santa Modern, Lantai Dasar AKS, Jl. Cipaku I No.121, RT.5/RW.4, Petogogan, Kebayoran Baru, South Jakarta City, Jakarta 12170
Open Hours: 7 am- 7 pm
Pasar Senen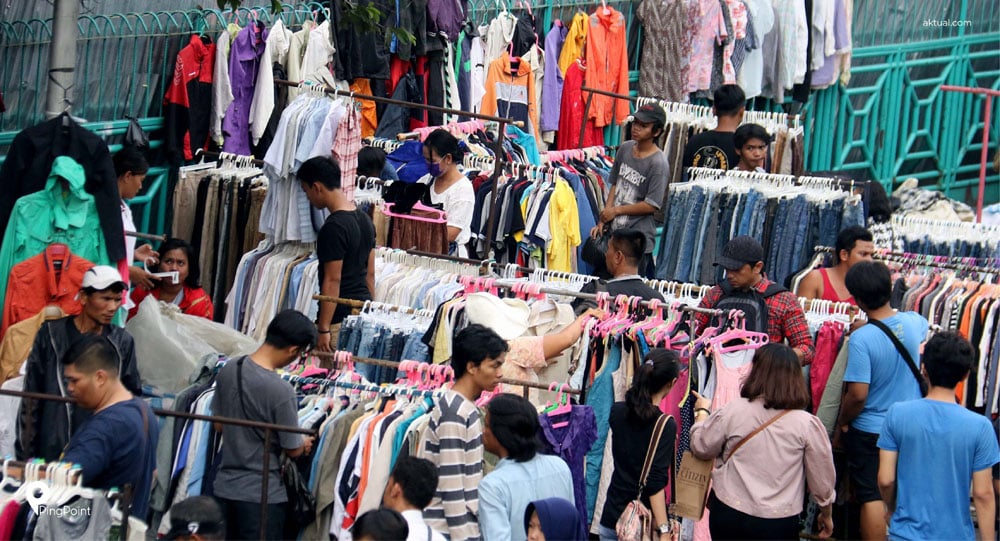 Pasar Senen is the term used to describe a popular market area in Senen, Central Jakarta. The area was developed in the 18th-century and the area is one of the oldest commercial centers in Jakarta.The market area is oriented to the west of Pasar Senen Station, 2 km east of the National Monument of Indonesia.
Here, you will find a lot of vintage goods or shirts, watches, bags, luggage. You name it, they'll probably have it. And don't forget, whatever price you quoted, always try to bargain. 
Location: Ps. Senen, Blok 3, Jl. St. Senen No.3, RW.3, Senen, Kec. Senen, Kota Jakarta Pusat, Daerah Khusus Ibukota Jakarta 10410
Open Hours: 9 am- 5 pm
Pasar Mayestik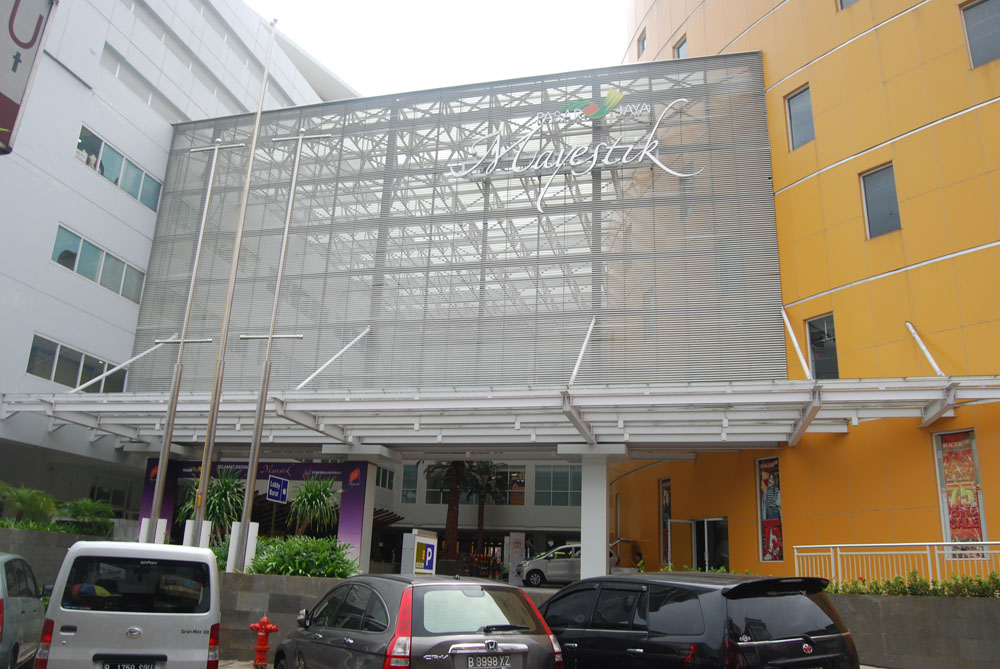 Located in Kebayoran Baru, Central Jakarta, Pasar Mayestik is a magnet for textile shoppers. This market provides good quality fabrics at a reasonable price. Therefore, this is the best alternative market to Tanah Abang for fabric shopping in Jakarta. Moreover, It is less crowded and some materials are better at Pasar Mayestik. 
In 2012, the small stalls and muddy roads comprising the traditional market were replaced by an air-conditioned ten-levels building. However, the market isn't just exclusive for textiles as other shops are selling interesting things, too. There's a lot of stores selling cosmetics from, books, Muslim clothes, shoes, handicrafts, equipment, and household necessities. Besides, Pasar Mayestik's basement is also teeming with vendors selling fresh fruits, vegetables, and meat. 
Location: Jl. Tebah III No.14, RT.14/RW.3, Gunung, Kec. Kby. Baru, Kota Jakarta Selatan, Daerah Khusus Ibukota Jakarta 12120
Opening hours: 9 am- 6 pm
Pasar Baru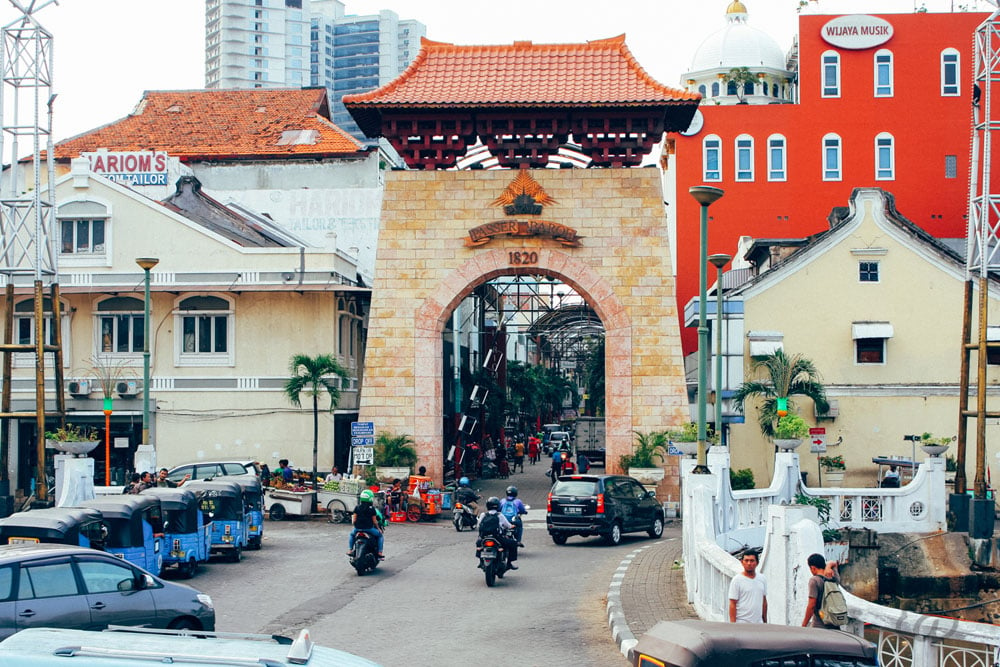 Pasar Baru is one of the most popular markets in Jakarta, and it is the oldest market in town. The shopping complex is today filled with Indonesian, Chinese and Indian shops selling a variety of stuff from clothing to street food.
Due to a fusion among Indonesian, Dutch colonial, Chinese and Indian culture, this market atmosphere selling practically everything a fun afternoon shopping can offer. Hence, Pasar Baru maintains its standing as one of the best markets in Jakarta's city center.
Location: Jl. Ps. Baru, RT.15/RW.4, Ps. Baru, Kecamatan Sawah Besar, Kota Jakarta Pusat, Daerah Khusus Ibukota Jakarta 10710
Opening hours: 8 am- 10 pm
Pasar Seni Ancol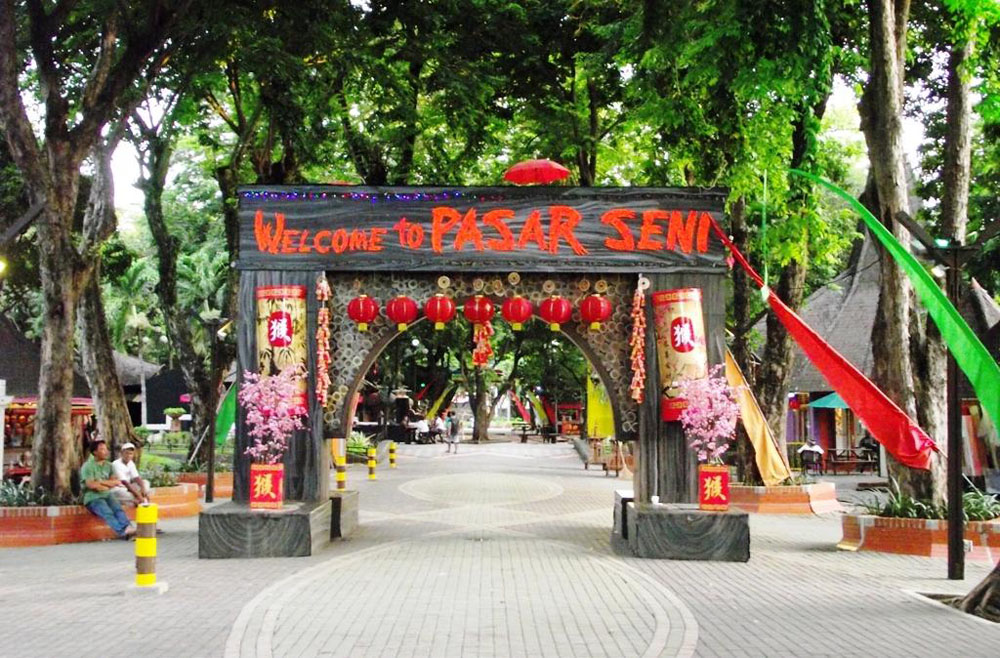 The Ancol Art Market, located within the massive Ancol Dreamland entertainment complex in North Jakarta. This market sells traditional artworks and crafts made by local artists. So, you can find paintings, batik, traditional puppets, and woven fabrics.
Every Saturday night there's an event called Night Art Market. Here, you can see a traditional music performance, and the visitors can also learn how to create a painting, ceramics, and other crafts.
Location: Ancol Dreamland, Jl. Gerbang Ancol No.93, Pademangan, North Jakarta
Opening Hours: 9 am- 6 pm
Jalan Surabaya Flea Market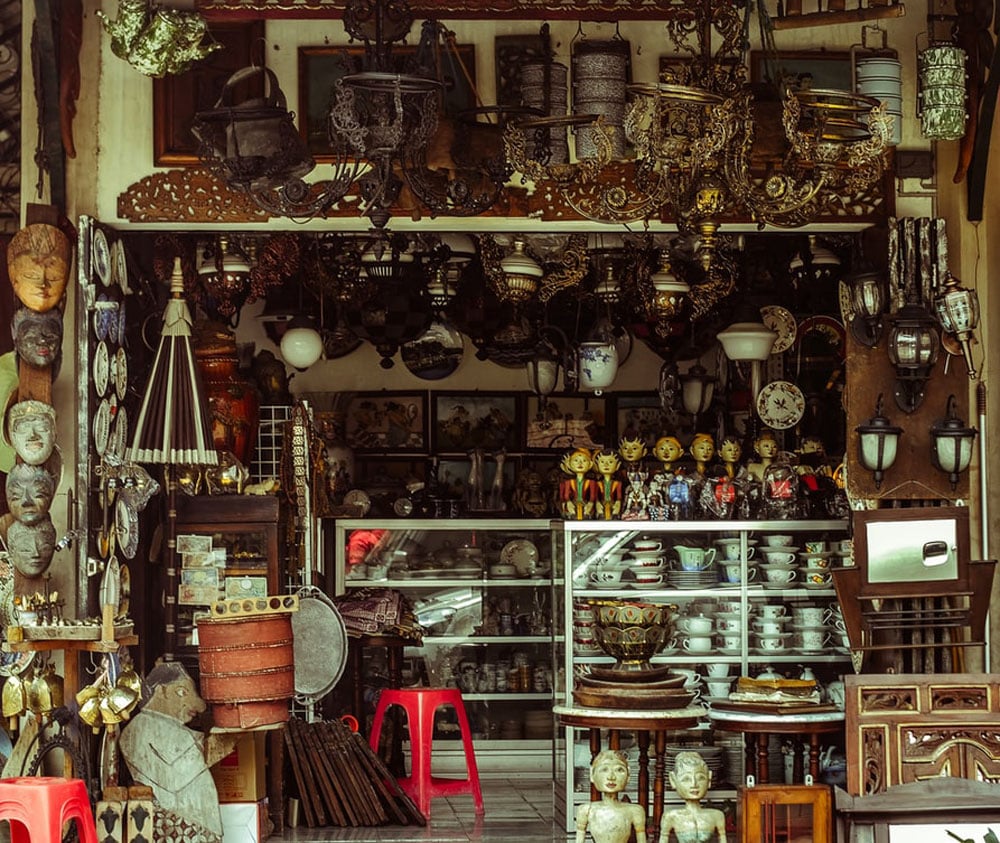 This flea market is a favorite among expatriates and locals that loves artifacts, antiques, souvenirs, and arts. Lined with more than 200 kiosks and antique shops among many others, they're selling anything from Javanese puppets, Batik to salvaged treasure from sunken ships!
5 Best Coffee Shops in Menteng You Have to Try
You'd be a fool to pay the first price quoted for any item on Jalan Surabaya. If you want to get the most out of your shopping experience on this street, you'd better know how to bargain.
Location: Jl. Surabaya No.12, RT.15/RW.5, Menteng, Daerah Khusus Ibukota
Opening Hours: 9 am- 5 pm
So, what are you waiting for? Go get lost and enjoy all the local experience in one of these traditional markets in Jakarta!