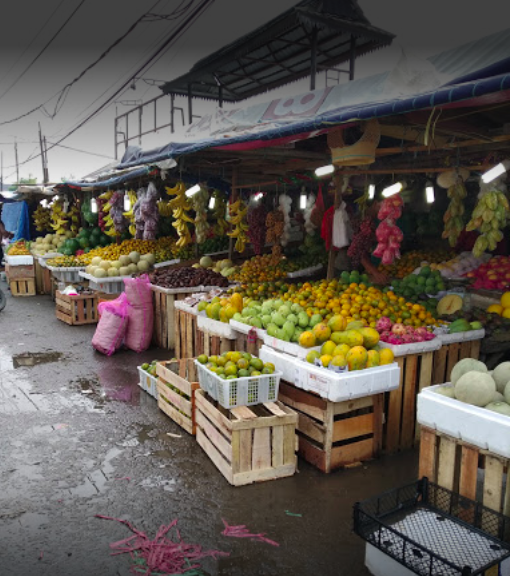 Traditional markets are one of the Indonesian people's most important places to go to. Here we can find cheap and affordable food ingredients that are also fresh. From vegetables and fruits to meats such as fish and chicken, everything is available. Unlike in supermarkets, here you can bargain for the price of the item you want to make it cheaper. And in Tangerang, there are a lot of traditional markets that provide great products. You might want to give the local market near your house a visit but is worried about a few things. Like a lot of people, you may already have a bad image of traditional markets as dirty and unhygienic. Don't worry, we have the list of the best traditional markets that are hygienic and offers great service and deals!
Pasar Lama Tangerang
Pasar Lama Tangerang is the oldest traditional market in Tangerang to ever been build. This market sells various types of food items such as vegetables and meat. They provide a range of fresh seafood as well. The local cuisine sold here is delicious as well. From morning until nighttime, a lot of food vendors and carts are openly selling traditional Tangerang and Chinese cuisines. This place is perfect for you if you want to have a good meal after a hard day of shopping. Inside the market, there is a museum called Museum Benteng Heritage. The museum has restored to its original form which resembles Indo-Chinese houses. Indo-Chinese culture collections are stored inside the museum that is difficult to find elsewhere.
Phone Number: +62821-2388-8189
Address: Jl. Kisamaun, RT.001/RW.006, Pasar Lama, Kec. Tangerang, Kota Tangerang, Banten 15118
Opening Hours:
04.00 – 10.00 (Tuesday – Wednesday)
04.00 – 11.00 (Thursday – Sunday)
Pasar BSD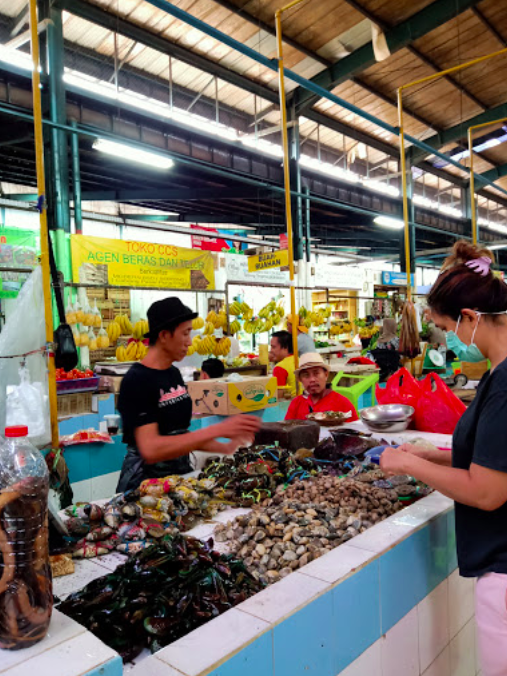 This traditional market feels like a supermarket at the same time. Pasar BSD has a nice and clean interior unlike most of the other traditional markets in Tangerang. It is inside of a building that is built on concrete, making the market looks like a modern market. The seller's stalls here are quite organized and clean similar to a supermarket. The quality of the food items and ingredients here is not only affordable and cheap, but it's also fresh. The market's inventory is also quite complete as all of the common items you can find in the kitchen is available. Even uncommon items you can't usually find in Tangerang is often sold here by some of the stalls. Visiting this modernized traditional market will not disappoint you.
Phone Number: –
Address: Jl. Letnan Sutopo, Rw. Mekar Jaya, Kec. Serpong, Kota Tangerang Selatan, Banten 15111
Opening Hours: 05.00 – 14.00 (Monday – Sunday)
Pasar Sinpasa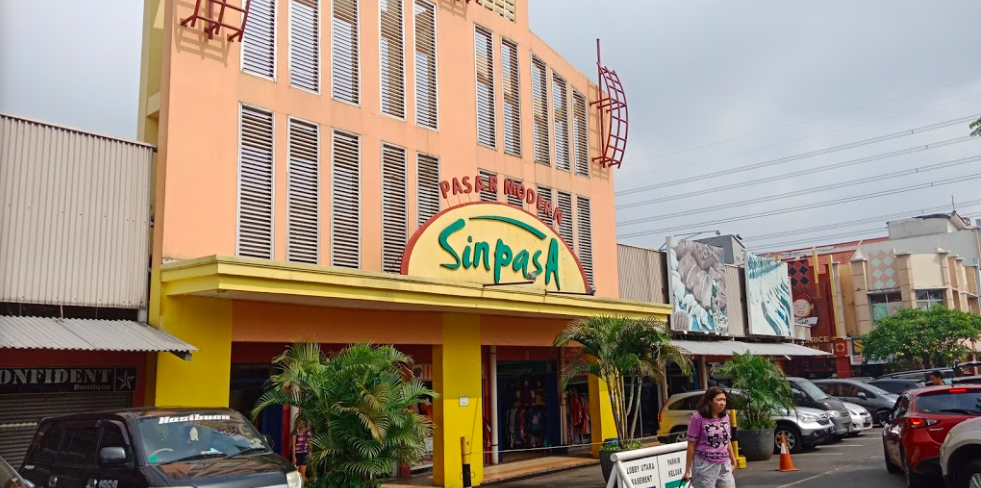 Pasar Sinpasa is also one of the traditional markets that were modernized. It is inside the premises of Summarecon Mall Serpong and is only 5 minutes from the mall. It is one of our favorite traditional market in Tangerang. Inside the building, its stalls are tidy and organized and are not smelly. The items in this market are quite complete, from fruits and vegetables to meats, and even coffee beans! A lot of customers from the neighboring areas such as Lippo Karawaci also likes to buy their groceries here. It is probably the best traditional market in the Gading Serpong area. The market also has a canteen where most of its customers are the market and mall employees having their lunch
Phone Number: –
Address: Pasar Modern Sinpasa Sentra Gading Serpong, Jl. Klp. Gading Sel, Pakulonan, Pakulonan Bar., Kec. Klp. Dua, Tangerang, Banten 15810
Opening Hours:
06.15 – 12.00 (Monday – Thursday)
06.00 – 13.00 (Saturday – Sunday)
Pasar Jombang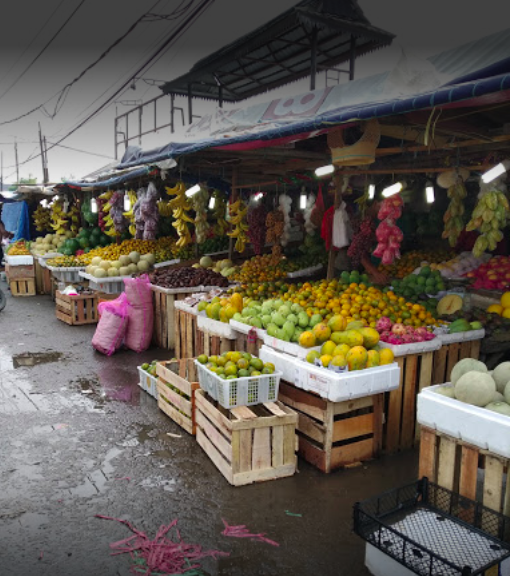 This traditional market is known to be the oldest market in South Tangerang by the residents. It is always jam-packed by both customers and sellers, making the market so crowded during the day. During dawn, you can see the sellers getting ready to open up their stands and preparing their merchandise. Then in the morning, customers begin on flooding the market trying to buy their groceries. This market provides various food items such as fruits, vegetables, and meat. A lot of the sellers also sell traditional Indonesian cakes and foods such as chicken Porridge. In the afternoon, most of the sellers started packing their belongings and went home. At night, more sellers arrive and start selling food such as Fried chicken and Bako.
Phone Number: –
Address: Jl. Jombang Raya No.41, RT.4/RW.13, Jombang, Kec. Ciputat, Kota Tangerang Selatan, Banten 15414
Opening Hours: 00.00 – 00.00 (Monday – Sunday)
Pasar Bersih Malabar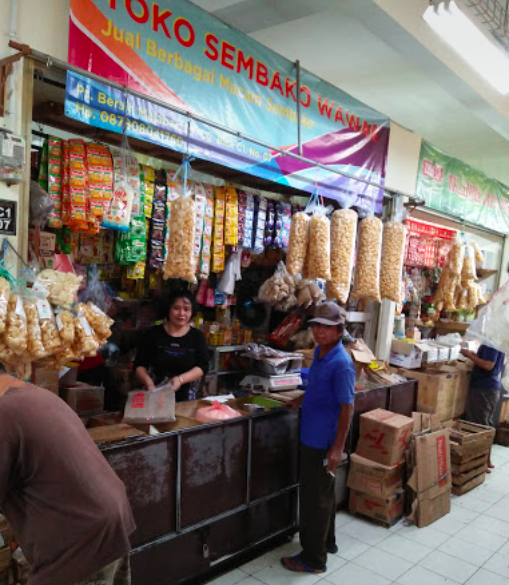 People from Tangerang might already hear of this traditional market before. Pasar Bersih Malabar was built in 1993, making it one of the most famous and oldest traditional markets in Tangerang. Before it was renovated in 2015, this market was known to be filthy, but now the market is cleaner. In this market, you can find a variety of items, from food items to cooking equipment, and even household appliances. The market is filled with stalls selling fresh meats such as fish and chicken. This market holds an approximate amount of 700 stalls in its 2-floor building. The sheer amount of people visiting this market results in a constant traffic jam in the roads near Pasar Malabar. This market also provides a lot of traditional local cuisines such as Kue Basah and Cakwe. After shopping, you might want to bring some of the cakes home to your loved one.
Phone Number: –
Address: Jl. Cemara Raya, RT.001/RW.020, Cibodasari, Kec. Cibodas, Kota Tangerang, Banten 15138
Opening Hours: 00.00 – 00.00 (Monday – Sunday)
So these are the best traditional markets you can find in Tangerang. We hope this list can help you pick the market you want to shop in the future. 
Read Also: Best Night Markets in Tangerang