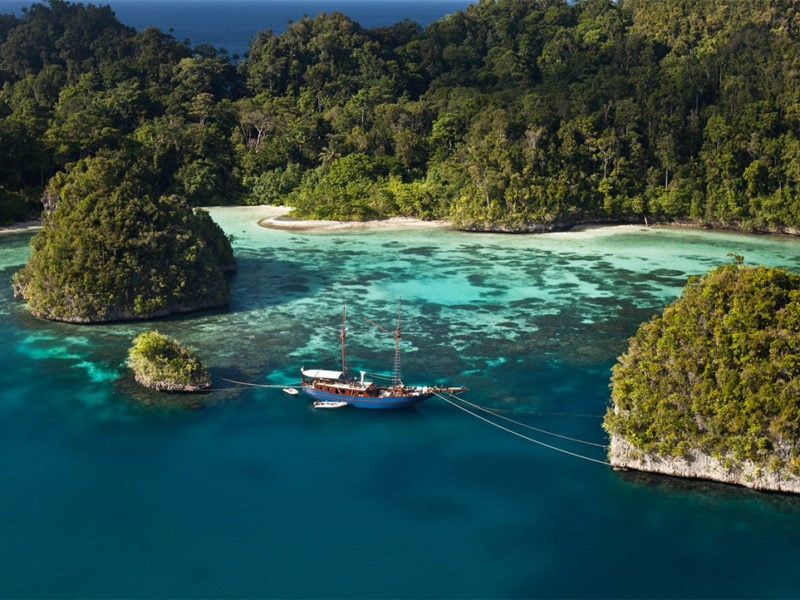 More than ten million foreign tourists visit Indonesia each year to enjoy the country's rich natural heritage, beaches, tropical forests full of wildlife, diverse cultural traditions, culinary specialties, and bustling cities. Boasting the world's largest tropical coastline and renowned cultural heritage sites across more than 17,000 islands, 300 ethnicities, Indonesia is becoming a leading tourism destination in South-east Asia. For that reason, there are a lot of travel agents sprung up across Indonesia and we have gathered some of the best travel agents in Jakarta and even across Indonesia!
Why use an agent?
With industry experience, travel agents have both the knowledge and firsthand experience to help clients decide which destination or resort is best for them. Travel agents have all the information and even accommodate you around the best attractions to see, the most exciting activities to do, the most affordable way to get there, and even the place for you to stay. They've got you covered! Without further due, here is the list of travel agents!
Read also: Best Jakarta Walking Tours
1. Golden Rama

Golden Rama Tours & Travel is the leading travel agent in Indonesia which has been established since 1971. They serve more than 225 travel destinations around the world. They have destinations all over the cities in Indonesia and even outside of Indonesia!
Golden Rama has a variety of integrated travel and tour services such as Hotel reservations, domestic and international flight tickets, tours, cruises, packages, corporate incentives, and ticketing to travel documents.
In 2012 Golden Rama was appointed as an official partner of ATPI, an international alliance for travel management that already has 70 branches spread throughout the world.
Phone: (+6221) 2980 6000
Website: www.goldenrama.com
Location: Jl. Tanah Abang II No. 73-75 Jakarta Pusat, Indonesia, 10160
Instagram: @goldenramatours
2. Panorama Destination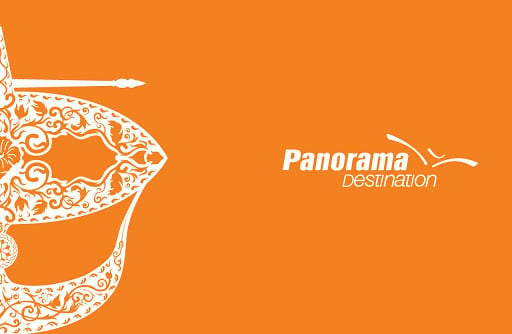 Panorama Destination is part of Panorama Leisure Group, which has been successfully operating in Indonesia since 1972. It was founded in December 1999 and is made up of more than 500 tourism professionals and 250 licensed tour guides, specializing in Indonesia inbound travel services
Panorama Destination operates a network of offices across Indonesia, such as Sumatra, Java, Bali, Lombok, Flores, and Sulawesi, Panorama Destination provides a standardized service nationwide. Not only that, but it also has services in Thailand, Malaysia, and Vietnam!
Panorama offers unique tour programs based on extensive local research and complemented by a range of flexible bespoke options. Besides, they also offer various packages with detailed timelines and accommodations, including luxury travel, diving, and snorkeling, wellness and spa packages, beach trips, cruises, golfing holidays, family vacations, wedding and honeymoon packages, trekking, cycling, and culinary experiences.
Phone: +6221-80820600
Website: www.panorama-destination.com
Location: Panorama Building, 5th floor, Jl. Tomang Raya No.63, Jakarta Barat, 11440
Instagram: @panoramatoursid
3. Kakaban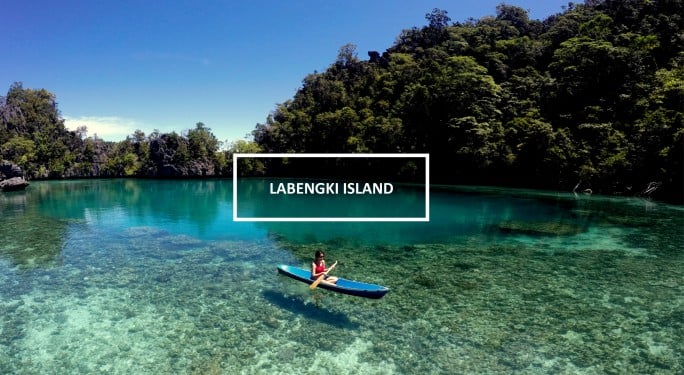 Established by PT Kakaban Tour & Travel Services in October 2009, Kakaban will bring you closer to the beautiful nature, the culture, and also the amazing culinary of Indonesia. You can choose from Komodo Island, Flores, Sumba, Maluku.
Read also: Speak Like a Local: 20 Indonesian Phrases You Need to Know
Specifically for Derawan Islands, there are dive and snorkel trips with a schedule of 4 times every month, currently the packages are to visit 5 islands: Nabucco, Maratua, Derawan, Kakaban & Sangalaki, soon the package to the Derawan Islands will be expanded to 8 islands.
Not only providing private traveling with great accommodations and a perfect timeline with your friends or family, but Kakaban Trip also has some interesting packages, such as honeymoon trips, team building, and company gathering.
Phone: +6281211888999
Website: www.kakaban.co.id
Location: Jl. Palbatu I No.9, RT.7/RW.4, Menteng Dalam, Kec. Tebet, Kota Jakarta Selatan, Daerah Khusus Ibukota Jakarta 12870
Instagram: @kakabantrip
4. Manta Dive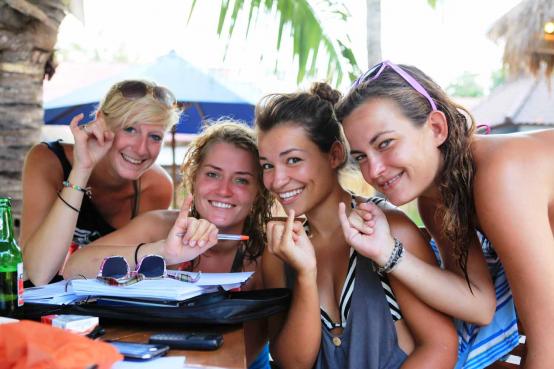 Indonesia is known to many International divers as one of the world's best diving destinations with its beautiful diving spots, and the best spot is in Gili Island, Lombok. And Manta Dive has grown to be one of the most popular Dive Resorts in the Gili Islands. Manta Dive offers the perfect blend of excitement for your holiday.
Manta Dive has the best accommodation with different types of rooms for you to stay in while you have diving courses. You don't have to be a diver to stay there, although you probably will be by the time you leave. If you are not already a diver, Manta Gili Air is the perfect place to learn. With crystal clear waters, one of the widest variety of Marine species in the world, and our excellent instructors, you couldn't have a more relaxed atmosphere to learn.
Phone: +62 813-5305-0462
Website: www.manta-dive-giliair.com
Location: Jl. Gili Trawangan, 83352 Gili Trawangan, Indonesia
Instagram: @mantadivegiliair
5. Flores Exotic Tour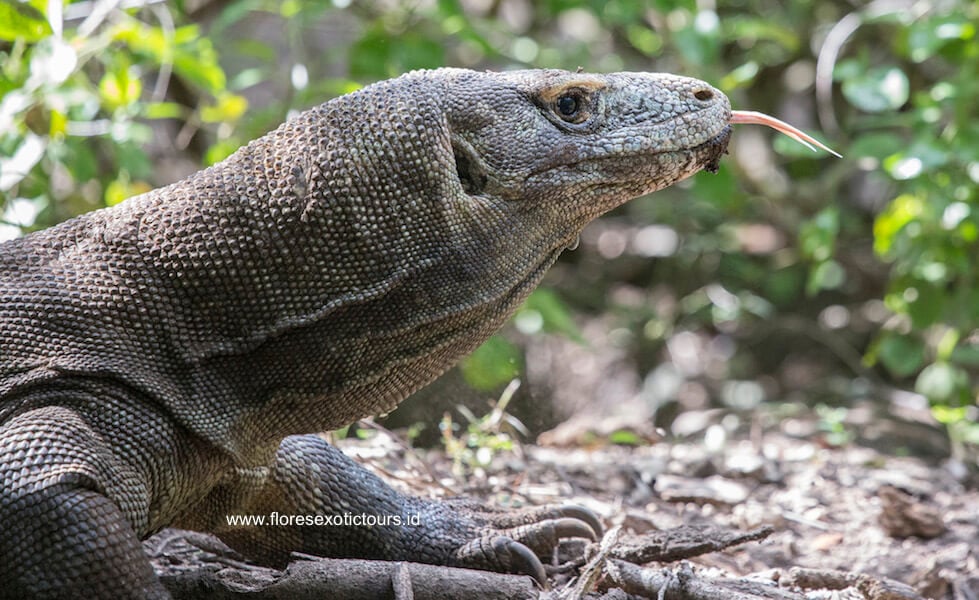 Established in 2004, Flores Exotic Tours focuses on sharing valuable experiences with travelers wishing to know more about Flores island and its magnificent Komodo dragon and other islands in Indonesia such as Sumba, West Timor, Alor Island, Sulawesi, Borneo, and Mentawai islands. They also provide hotel services, car rentals, and destination programs.
While enjoying the discovery of the world's most diverse and exotic wildlife, Flores Exotic Tours also offers trips for travelers with special interests such as photography tours, cycling tours, ecotourism tours, trekking tours, and bird watching tours. They have packages with a timeline tour and transport accommodation.
Phone: +62812-366-2110
Website: https://floresexotictours.id/
Location: Jalan Kakatua 8, Kelurahan Watu – Ruteng 86511 – Flores island
Instagram: @floresexotictours
6. The Seven Holiday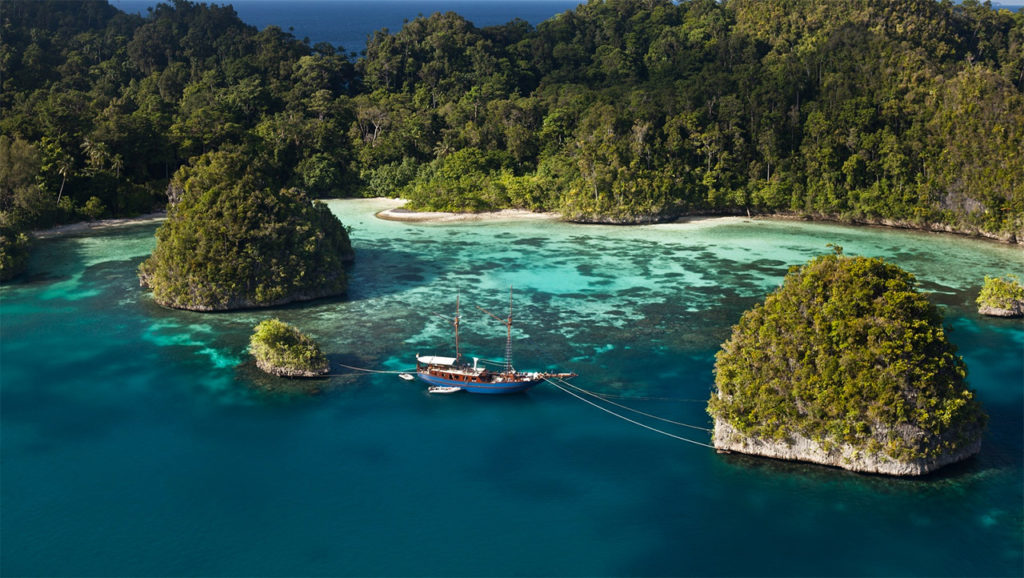 The Seven Holiday is Bali-based that specializes in tailor-made premium holidays and honeymoons on the archipelago. They are committed to supporting local vendors, tour operators, and communities within Bali and Indonesia, like Lombok and Yogyakarta. Their famous service is a cruise on a yacht.
The Seven Holiday offers 24/7 personalized travel assistance throughout your stay and we are also happy to custom design your Indonesia trip from scratch, creating a unique holiday to fit your dreams. They provide packages with a great timeline and accommodations for you to choose from.
Phone:+6287779997718
Website: https://7.holiday/
Location: Jl. Patih Jelantik, Block PM1 №1, Kuta, Kabupaten Badung, Bali 08361
Instagram: @thesevenholiday
7. Gogonesia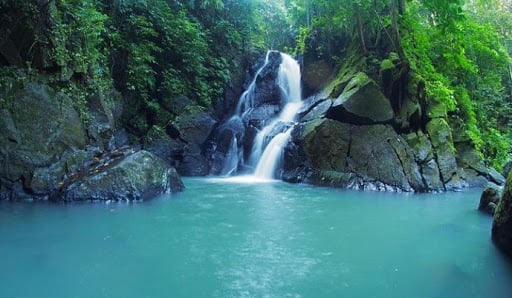 Gogonesia.com is a one-stop shopping travel website, where you can order various tour and adventure activities in Indonesia. Destinations that they offer are big cities in Indonesia like Medan, Yogyakarta, Bali, Lombok, and more! They also have travel services outside of Indonesia like Vietnam, Thailand, Taiwan, Korea, and more! Also, you can also order Gift vouchers on Gogonesia.com to share it with your friends.
Gogonesia works with leading local operators to promote wealth and exoticism in various tourist destinations in Indonesia, both for domestic and international tourists. This travel agency also offers attraction tickets, package tours, and even event tickets in the destination that you want to go to!
Phone: +62 85850002010
Website: www.gogonesia.com
Location: Jl. Dr. Susilo I No.8, RT.4/RW.4, Grogol, Grogol petamburan, West Jakarta City, Jakarta 11450
Instagram: @gogonesia
So, there are some of the best travel agents in Indonesia. We hope traveling around Indonesia will become so much easier for you with the help of these travel agents! You'll surely come back to Indonesia for more exploring!