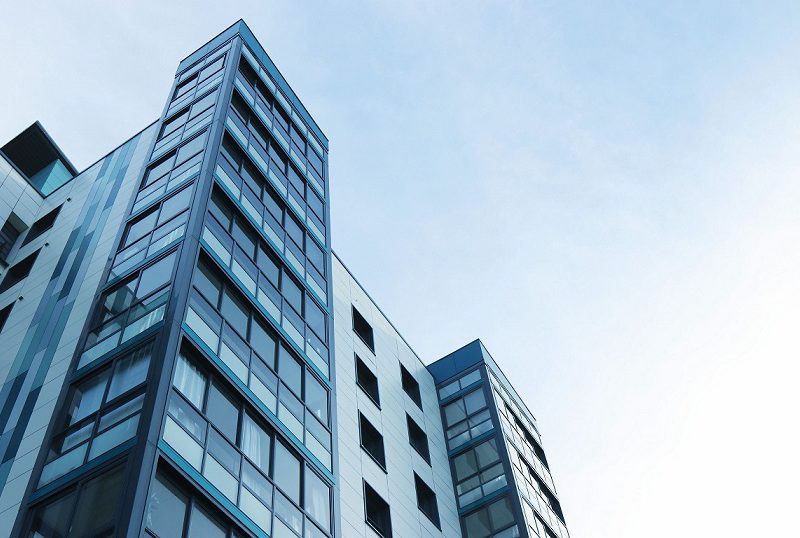 Bintaro is an independent suburban area in Tangerang, Indonesia which is very strategic to public places and business districts in Jakarta. Many professionals consider Bintaro as a place to stay, since it has schools, shopping malls, hospitals, and many more in one area. As one of the highest demanded places, Bintaro offers a peaceful surroundings. This makes it suitable for families or workers who want to live in a less hassle area than Jakarta. Moreover, the COVID-19 pandemic makes a lot of people do everything from home. Renting a Bintaro apartment would be your perfect choice since everything you need, from markets to hospitals, is available in this satellite city. If you're planning to rent a Bintaro apartment that is close to the hospital, here we have collected 5 recommended Bintaro apartments that should be on your wishlist.
1. Bintaro Plaza Residences
Designed by a worldwide architectural firm from Singapore, Bintaro Plaza Residences is suitable for someone who seeks for an apartment that is located in a strategic area. It is very easy to reach other areas, including hospitals and the international airport. This apartment is located in the heart of Bintaro Plaza Area, a central business district in Bintaro, and integrated into SOHO Tower and Plaza Bintaro Jaya. If you get sick or need to check up with a doctor, you can reach Mitra Keluarga Bintaro Hospital, Prima Medika Hospital, or Premier Bintaro Hospital within around 10 minutes.
Apart from its easy access, this apartment is equipped with several facilities to meet your daily needs, such as fitness center, large swimming pool, multipurpose room for you to hold meetings or any occasion, kids playground, spacious parking area, security services, and internet services all over the building. Bintaro Plaza Residences is also accessible to one of the iconic places in the area, Bintaro XChange Mall. You can go ice-skating or visit various restaurants there.
2. Lexington Apartments
Bringing a green living concept, Lexington Apartments is suitable for everyone who seeks comfort with approximately 80% of its area being used for plantation. You can enjoy the view of Gunung Salak and Gunung Pangrango from your exclusive unit. This Bintaro apartment is located in a strategic area of Bintaro, near TB Simatupang and Pondok Indah, Jakarta Selatan. Don't worry if you are looking for a doctor, because Lexington is close to Pondok Indah Hospital, dr. Suyoto Hospital, and Prima Medika Hospital.
Besides its easy access, Lexington provides exclusive residence with only 10 floors and 4 units built with private lift. It also has premium facilities for the tenants, such as a fully-equipped gym, restaurant, grocery store, swimming pool, high-speed Wi-Fi connection, laundry, ATM center, and many more. There is 24-hour security service to protect you while staying. Need to go to your favorite store? Lexington is very close to some high-class malls, including Pondok Indah Mall (3.4 km) and Bintaro XChange Mall (7.2 km).
3. Bintaro Parkview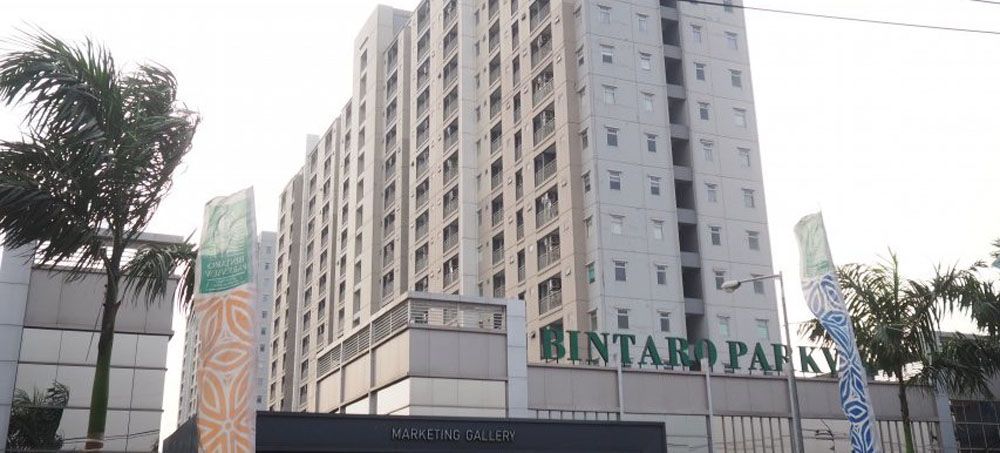 This apartment is located at the heart of Bintaro and is suitable for those who seek the balance of relaxed and urban living. Unlike any other Bintaro apartments, living in Bintaro Parkview will give you easy access to anything you need, such as shopping center, education, foodcourt, and even business district. Moreover, if you're not feeling well, just drive for 3 minutes and you will find RSUD Pesanggrahan and dr. Suyoto Hospital, two local hospitals nearby.
It is also very close to Jakarta Inner and Outer Ring Road, so you can travel easily. Within a few jaunts of blocks, you can reach Grand Centro Bintaro minimarts, beauty salons, restaurants, and coffee shops. If you stay here, you will enjoy plentiful facilities provided by the apartment, including the fitness center, thematic parks, jogging tracks, etc. Inside the building, there are ATMs, laundry, garden food court, and spacious parking area. Bintaro Parkview is such a great place for those whose activity is based in Pondok Indah, Gandaria, or BSD.
4. Emerald Residence Apartment
Looking for a Bintaro apartment that is located near Pondok Indah Hospital or Premier Bintaro Hospital? Well, you should consider the Emerald Residence to get easy access to health facilities. This apartment combines the comfort and style which is perfect for those who have busy lives in other areas of Jakarta. Moreover, Emerald Residence is located near Bintaro Central Business District. From Pasar Modern to Bintaro Xchange Mall, all things are available nearby.
If you stay in Emerald Residence, you can enjoy plentiful facilities such as jogging track, swimming pool, minimarket, etc. It also has laundry service and 24-hour security protection to maximize your comfort. Emerald Residence is also close to Japan School, British School, etc. So, no worries about choosing a school for your children.
5. Bintaro Icon
If you live here, emergencies will never be a big problem for you because the apartment is very near to the Pondok Indah Bintaro Hospital, Premier Bintaro Hospital, and RSB Avisena. Bintaro Icon is one of Bintaro apartments that provides comfortable life in satellite city. Located at just 1.8 km away from the business district, this apartment is accessible to many public places. Apart from its strategic location, Bintaro Icon offers several facilities to meet your daily needs, including a multifunctional room, mini market, and many more.
In this pandemic, you might have to spend more time in your unit. But don't worry, because everything you need is available here. If you need to take cash, you can go downstairs to the ATM center. Need a cup of coffee before working from home? Just come to the coffee shop nearby. You can also find several local food sellers near the apartment.
So that's all Flokq's top 5 recommended Bintaro apartments near the hospital! Now, you won't have to worry about your health, because your apartment is accessible to some health facilities. Stay safe, and check out other Bintaro apartments to get a room to rent right here! You can also read other articles here!