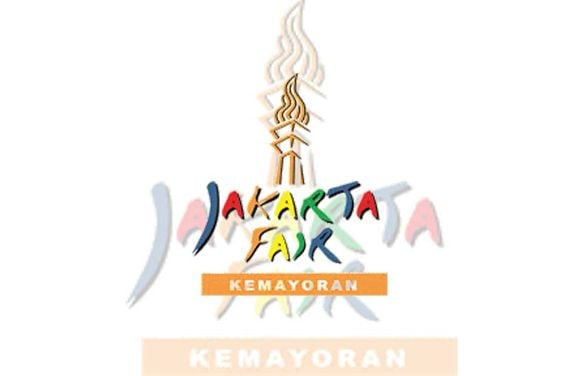 Local Guide
Celebrate Jakarta's Birthday at Jakarta Fair
If you visit Jakarta for holidays and you don't know where to go, you can come to the Jakarta Fair – or Pekan Raya Jakarta (PRJ) to meet the abundance of beautifully blended people to celebrate Jakarta's annual birthday. Jakarta Fair or popularly known as Pekan Raya Jakarta is one of Jakarta's annual events that is never empty of visitors. If you visit this huge annual event of Jakarta, you can do several activities and enjoy interesting deals ranging from carnival parades, Cosplay contests, Miss Jakarta Fair, children's playgrounds, culinary explorations, and large-scale shopping discounts! Of course, this annual celebration has many unique facts that you should know before you go there and Flokq is going to help you to know closer and better about Jakarta Fair.
History
It must be fascinating to visit a place that has a historical value and this giant unique commemoration has it. The Jakarta Fair (PRJ) was held for the first time in the Monas area from 5 June to 20 July 1968 and was opened by Indonesia's second president, Soeharto, by releasing a pigeon. The first Jakarta Fair was called DF which stood for Djakarta Fair (Indonesia's old spelling).
The idea was first invented by Syamsudin Mangan or better known as Haji Mangan. Haji Mangan was inspired by various international exhibition events which he often participated in as a textile conglomerate and Gambir Night Market which was once very popular and crowded. This idea was welcomed by the DKI Government by making a breakthrough by directly forming an interim committee entrusted to the Chamber of Commerce and Industry. At that time, he served as Chairman of the Chamber of Commerce and Industry who proposed a major exhibition to increase marketing of domestic production during the reign of the Governor of DKI, Ali Sadikin, in 1967.
This idea was welcomed by the DKI Government because the DKI Government also wanted to create a large exhibition that was centered and lasted a long time to actualize a unity of the night markets (Pasar Malam). In that period, night markets were still spreading in several areas of Jakarta, such as the Gambir Night Market which took place in the former Ikada Square (now the Monas area). Gambir Night Market has been an inspiration for the formation of the Jakarta Fair. As you know, PRJ is one of the biggest exhibition events in Jakarta and even in Indonesia. The date of the event mostly from May 22 – June 30. The Jakarta Fair remains open during the nation's holiday even though the opening hours are adjusted with the Jakartan's activities. Since 1992, after being moved from its origin venue at Monas, PRJ or Jakarta Fair has indeed been always held in JIExpo Kemayoran.
Things You Must Do in the Jakarta Fair
So, after knowing the history, we know that you want to visit the Jakarta Fair so bad. If some of you still have no idea what to do in the Jakarta Fair, Flokq is going to tell you things you can explore there. If you visit the Jakarta Fair, there a lot of fun activities you can do alone, friends, and family. Jakarta Fair opens from 3.30 PM – 10.00 PM from Monday to Friday. Meanwhile, for weekends and national holidays, Jakarta is open at 10.00 AM – 11.00 PM. The ticket price is different for each day. On Monday, you only have to pay Rp 25.000,00 ($1,78), Tuesday-Thursday you pay for Rp 30.000,00 ($2,13), and on weekends and national holidays, you pay a bit higher which is Rp 40.000,00 ($2,84).
The Jakarta government also works together with Trans Jakarta by providing a special route to Kemayoran. According to officials there, the land area is around 125,000 square meters with more than 2,500 stands prepared for visitors. It is not wrong if this annual event is claimed to be the largest exhibition in Southeast Asia it will be more crowded in the evening. The thing that you need to prepare is to wear comfortable clothes and shoes, money, and energy. It is because the venue is usually crowded and many things that you can buy, starting from the entrance, you can find various offers of tempting discounts that will attract you to buy or try something; so don't forget to bring extra cash!
Culinary Exploration
The culinary exploration is a must thing to do in the Jakarta Fair. You can explore a lot of foods, starting with traditional food to modern food and drinks. When you visit the Jakarta Fair, you have to try Jakarta's classic snack, Kerak Telor (egg crust) that is easy to be found in every corner of the Jakarta Fair. If you want to try Jakarta's traditional main course, you have to try Soto Betawi. Soto Betawi is also easy to find and the price is very affordable – you won't regret buying.
Not only limited to Jakarta's finest classic foods, but you can also try many types of Indonesian, Asian, and Western cuisines. You may find Javanese, Minangnese, Palembangnese, and other regions' foods. For Asian foods, you can find Sushi, Ramen, Katsu, Corndog, Tteokbokki, Kimbap, Bibimbap, Kebab, and many more; they are scattered and visible to discover. For Western foods, you'll find typical of popular Western cuisines in Indonesia such as pizza, hot dog, hamburger, fish and chip, pasta, chicken wing, waffle, doughnut, ice cream, and a sandwich! Don't worry about the price – big discounts on various snacks can be obtained at various booths!
Children's Playground
If you visit the Jakarta Fair with your kids, you definitely can visit the children's playground – your kids will love it! The location is near Hall C and D. There is a small Ferris wheel, a kora-kora boat, rowing boat, and the arena of lights and snow rides. This is a new arena in 2019's Jakarta Fair. Arena lights become a favorite spot for taking pictures in the evening. You only have to pay Rp 6.000,00 ($0,43) to make your children happy!
Multiproduct Exhibitions
If you want to buy something useful and cheap, there's a great reason for you to visit the Jakarta Fair: multiproduct exhibitions at extremely affordable prices. These exhibitions are so diverse, ranging from various industries such as automotive, technology, electronics, sports, fashion and clothing, household appliances, furniture, culinary, creative industries, handicrafts, herbs and medicines, banking, products, cosmetics, and many more. This exhibition is supported directly by the Ministry and is also related to various regional governments that support its products. So, the products must be legal and safe!
Music Concerts
If you love to watch concerts, you should visit Jakarta Fair because this event has a good quality of the concert! You'll be exposed to several musical genres including but not limited to Pop, Dangdut, Indie, Reggae, and others. In 2019, there was a legendary musical group band of Indonesia, Godbless, that performed in Jakarta Fair. So, you will find cool music concerts that you may not be able to discover at the other places! The guest stars are different every year, but they must be popular and worthy to see! Last year's Jakarta Fair (2019) the guest stars were top-notch such as Sheila on 7, Slank, Wali, Padi, Pas Band, Sammy Simorangkir, Fourtwnty, Fiersa Besari, Iis Dahlia, Ikke Nurjanah, and Superman Is Dead.
There are a lot of things you can do when you visit the Jakarta Fair. You can also watch mega fireworks and taking selfies in City of Lights. No boredom will strike you once you attend and enjoy everything there. So, what are you waiting for? Everyone in Jakarta loves Jakarta Fair (Pekan Raya Jakarta) to spend their leisure time with their loved ones – you should try it too!