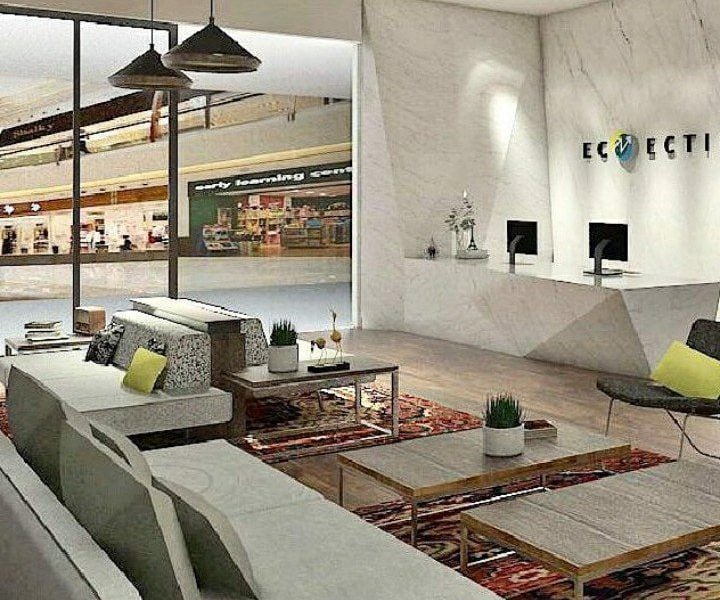 Coworking space is a convenient working space to rent. With its relatively affordable price, it is popular among start-up companies and communities. However, coworking spaces are not exclusively made for start-ups only. Freelancers and independent workers are also welcome there. In Indonesia, coworking spaces have developed in many cities, including Bekasi.
Bekasi is catching up with other big cities in Indonesia to provide working spaces that break conservative office cultures, such as the boundaries of cubicles and tight working hours. Therefore, what sets coworking space apart from traditional office is that coworking space offers a different ambiance and room setting besides basic amenities of an office. Moreover, some have free beverages, snacks, or even a game room. In addition, coworking spaces are usually visited by people from various fields. As a result, there is a big opportunity for networking. So, here we have listed the best coworking spaces in Bekasi that have these facilities:
1. Sakala Coworking Space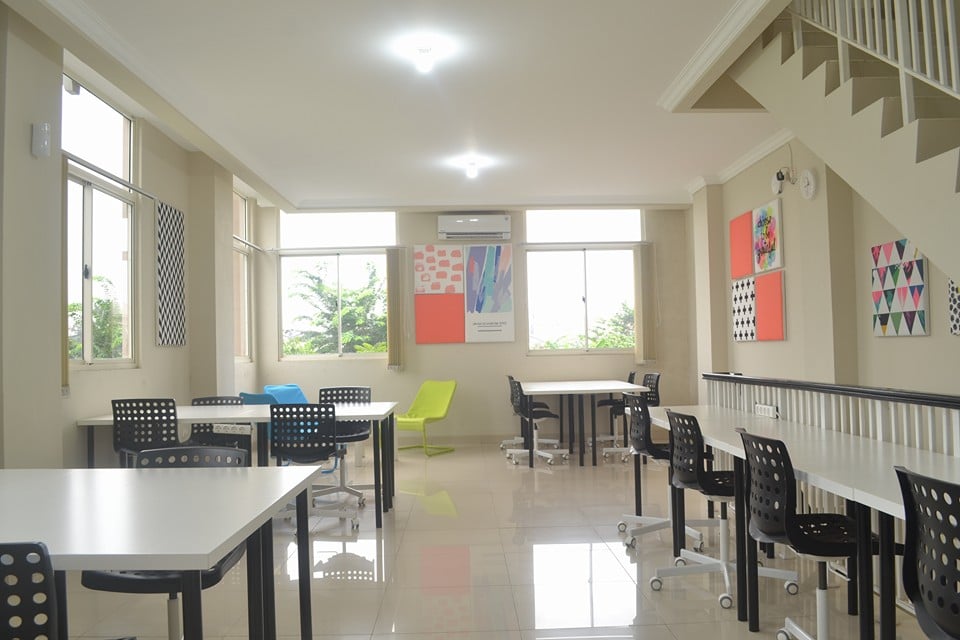 Located at Grand Galaxy City, Sakala Coworking Space is located near a shopping mall in Bekasi and surrounded by food stalls. So, you can grab some food immediately when you're hungry. They also prioritize a cozy ambiance to make you feel comfortable. Therefore, you can feel at ease while working.
Even though the area is not too big, this coworking space is enough for 30 people. Hence, this place is also suitable for a seminar. The facilities are quite complete, and they also offer free beverages! Above all, the rent price is quite affordable. Therefore, students can also rent this space if they want to do their assignments productively in a cozy place.
Address: Jl. Pulau Sirih Barat Raya Blok RGN no 23 , Rukan Grand Galaxy City RT.001, RT.001/RW.015, Jaka Setia, Kec. Bekasi Sel., Kota Bks, Jawa Barat 17148
Phone Number: +6221 82733692, +8281 1185369 on Whatsapp
Social Media: @sakala.space on Instagram
Website: http://www.sakala.space
Price Range:
Coworking space starts from Rp30.000,00/ hour
Meeting space starts from Rp100.000,00/ hour
Training room starts from Rp130.000,00/ hour
Event space starts from Rp750.000,00
Operating Hours: 08.00 – 18.00 WIB (Monday – Saturday)
2. M-Coworking Space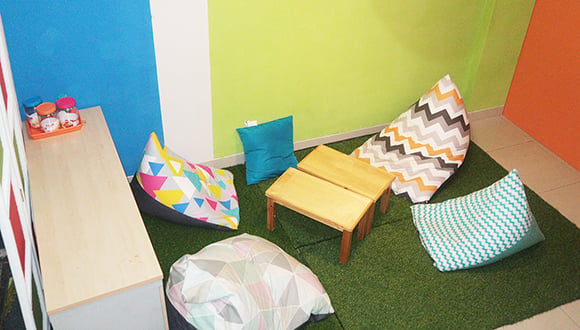 This coworking space is located near Grand Galaxy Park Mall, Bekasi. They provide a working space for entrepreneurs who are looking for a place to work. However, they also offer an alternative place for freelancers, start-ups, and independent workers who want to work outside, or a place where they can be productive.
Their facilities also include free flow of beverages, fast internet connection, AC-equipped rooms, small meeting rooms, and a praying room. Moreover, they have bean bags in the coworking space so you can chill while doing your work.
Address: Ruko RSK 6, Grand Galaxy City, Jl. Boulevard Raya No. 61, RT. 004/ RW. 017, Jaka Setia, Kec. Bekasi Selatan, Kota Bekasi, Jawa Barat 17147
Phone Number: +6281 315425588, +6285 77958 3063
Website: http://maumau.id/m-coworking/
E-mail: hari@maumau.id
Price Range:
Daily: Rp35.000,00/ pax
Weekly: Rp160.000,00/ pax
Monthly: Rp600.000,00/ pax
Operating Hours: 08.30 – 19.30 (Monday – Friday)
Read also : 5 Best Coworking Spaces in Tangerang
3. Econnection Space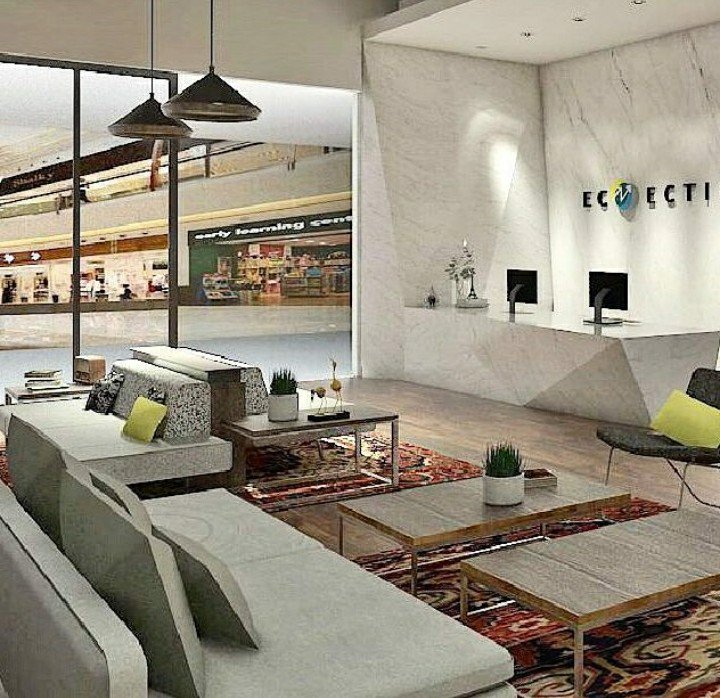 This creative hub and coworking space in Mega Bekasi Hypermall mainly targets enthusiastic freelancers and independent workers. They aim to nurture healthy business growth, improve well-being, boost productivity, flexibility, and collaboration, while still cost-efficient. So, they created a place that develops communities. This coworking space has a modern and luxurious design with marble interiors and wood elements in the room. Moreover, this place is considerably spacious. Therefore, it can fit quite a lot of people.
They have a quite well-rounded facility. For example, a meeting room, event space, service office, virtual office, co-working space, a business center, and even a game room. You can hold a workshop, seminar, or event there. In addition, you can have access to other facilities such as the kitchen, personal locker, retail space, free flow of coffee and tea, and more!
Address: Mega Bekasi Hypermall, Jl. Jend. Ahmad Yani No. 1, Marga Jaya, Kota Bekasi, Jawa Barat 17141
Phone Number: +6221 89459416, +6281 319222079 on Whatsapp
Social Media: @econnectionspace on Instagram
Website: https://econnection-space.business.site/
Prices:
Coworking space: Starts from Rp40,000.00/hour
Dedicated desk: Starts from Rp1,000,000/month
Event Space: Starts from Rp500,000.00/3 hour
Private Office: Starts from Rp5,000,000.00/month
Operating Hours: 09.00 – 18.00 WIB (Monday – Friday) & 09.00 – 17.00 WIB (Saturday – Sunday)
4. The Jatiasih Digital Hill: Coworking & Café Space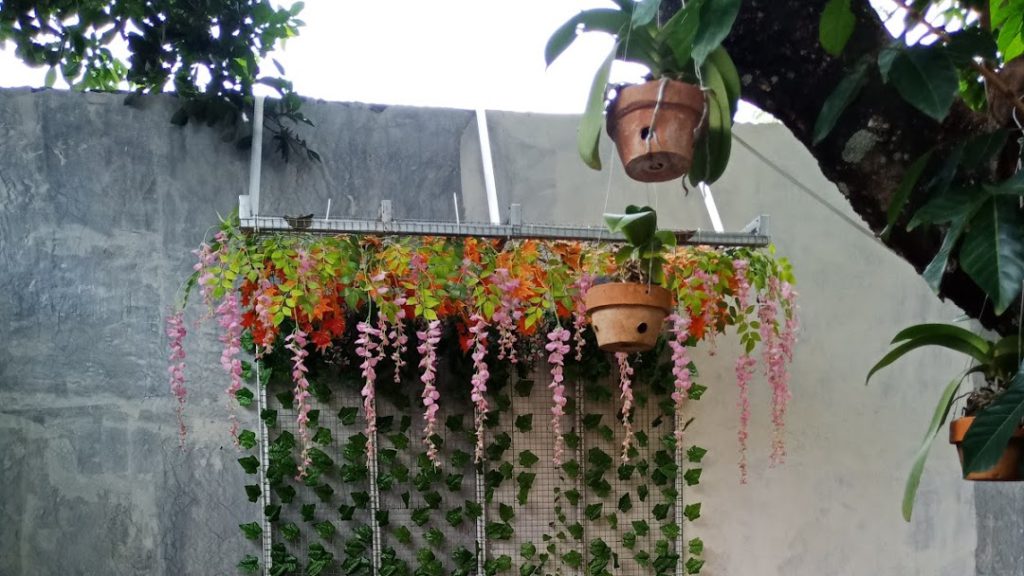 This cozy coworking space is an ideal place if you are looking for somewhere work other than the office or home. So, if you are bored with the constant, same workplace, you might want to consider working at this coworking space in Bekasi. Further, this place is pretty comfortable, as it is surrounded by a lot of shadowy plants which gives a cool vibe.
The Jatiasih Digital Hill is quite spacious. They also have a pingpong table to release your stress during work and have several spaces for events. Moreover, the wifi is fast and the service is pleasant! Worry not about getting hungry or thirsty while working, as there is a café where you can order food or beverages.
Address: Jl. Mawar I No. 33, RT. 003/ RW. 001, Jatiluhur, Kec. Jatiasih, Kota Bekasi, Jawa Barat 17425
Phone Number: +6285 770291629
Website: https://the-jatiasih-digital-hill-coworking-cafe-space.business.site/
Prices: Contact them for more information
Operating Hours: 09.00 – 16.00 WIB (Monday – Sunday)
5. Kopi Reman Galaxy
If you want to work while sipping a nice coffee, you can come to Kopi Reman Galaxy which is located at Grand Galaxy. Besides having a various coffee menu, Kopi Reman also provides a comfortable coworking space at affordable prices. You can pay Rp50.000,00 for a day. Furthermore, the price already includes a print facility for 5 sheets and an Rp15.000,00 coffee break. In addition, you can also use other facilities for free. For example, WiFi, electric socket, locker, whiteboard, and projector.
Address: Jl. Taman Cendana Rata P3/1 Jaka Setia, Grand Galaxy, Bekasi
Social Media: @kopireman on Instagram
Prices:
Coworking space: Rp50.000,00/day
Meeting room: Rp 150.000,00/hour or Rp500.000,00/full time
Operating Hours: 07.00 – 21.00 WIB (Monday – Sunday)
So, there you have it! Those listed above are some of the best coworking spaces in Bekasi to boost your productivity. That is to say, if you happen to work or live in Bekasi, this list might help you. Therefore, you don't have to worry when choosing a place to host a meeting or out-of-office working. So, what are you waiting for? Just go there and don't forget to leave some honest reviews!