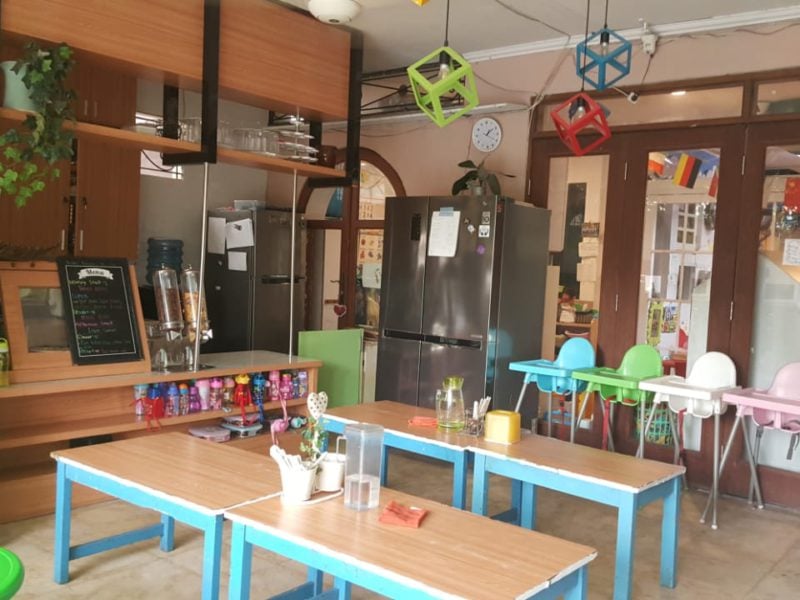 Leaving your precious little kiddo with a trusted nanny is every mom's dream. But there are times when a nanny or a household assistant is not durable and a better alternate for various reasons. Or maybe you just moved to South Jakarta and do not have the connection to get a nanny yet, even more, you are busy with your work life in the office? If this happens, finding daycares close to your office will be the right solution. 
Whether it's your first child or your third, finding the best daycare option for your kiddos comes with its share of challenges. Most parents are looking at factors like cost, hours, location, safety, and child-teacher ration. Leaving your kid in daycare has a lot of benefits. Aside from being a daycare center, they also function as an education facilitator for children. Daycare centers in Jakarta generally have a children's daily program from eating, milk time, napping, playing and learning will not be neglected. Regular activities help foster child discipline. A good daycare limits the number of children handled by each caregiver. In daycare, children can play and interact with other children so that they can optimize their skills.

In addition to the quality and activities offered by the daycare company, the trust factor is an important thing as well when you want to drop your kid in daycare. Many things can trigger us to trust the daycare. One of them is, it could be because we hear a lot of positive testimonials about the daycare, so we'll consider more in choosing it. So here are the best daycares in South Jakarta that you could consider!
Flying Star Daycare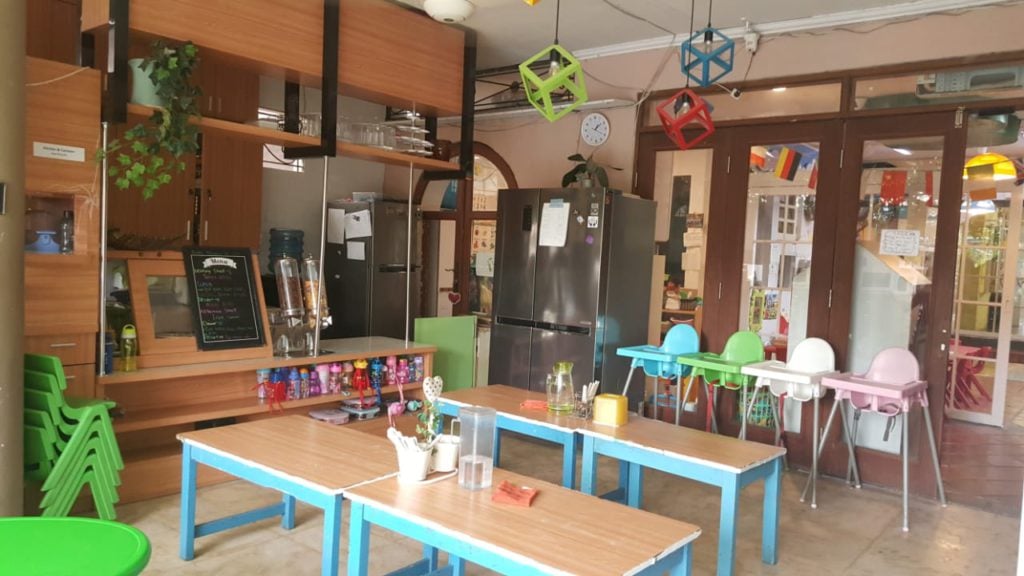 This daycare is not just an ordinary daycare, but also a playgroup. Kiddos are taught both Indonesian and English as well. Their center's curriculum is based on the New Zealand Early Childhood Curriculum which are ensuring the wellbeing, belonging, contribution, communication, and exploration of your child. They have programs for children aged 2-12 years old.
They are very concerned about the physical development of every kid through the provided foods with balanced nutrition and activities that stimulate the kid's motor. When eating, kids are also learning about table manners. The available activities including running tracks, biking tracks, small tennis courts, mini soccer fields, and jungle gyms, where children can do both exercise and play.
Phone Number: +6221 – 7505 – 492
Address: Jl. Manunggal Jaya No.30, Cilandak, Jakarta Selatan
Social Media: @flyingstar.daycare on Instagram
Website: http://flyingstardaycare.com/
I-LEAD Family Childcare Center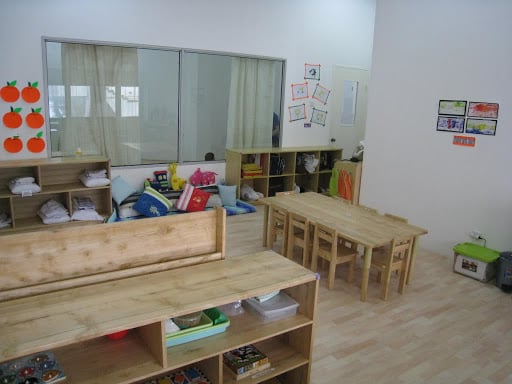 This daycare is probably the best when it comes to the cleanness and hygiene of their children. It is located in Sudirman, South Jakarta and I-LEAD has a Progressive Education-based learning program. They have 3 programs, infant care, toddler care, and nursery care.
Activities are undertaken at I-LEAD including reading stories, art, playing drama, and outing for toddlers. There is also toilet training here, and one bed for one child applies so that cleanliness is maintained. They also have a health screening that includes dental and physical therapy, they even got parents counseling and consultation.
Phone Number: +6221 – 2506 – 638
Address: The Energy Building, Mezzanine Level, Jl. Jenderal Sudirman, Jakarta Selatan
Social Media: "I-LEAD Family Childcare Center" on Facebook
My Tootsie Bear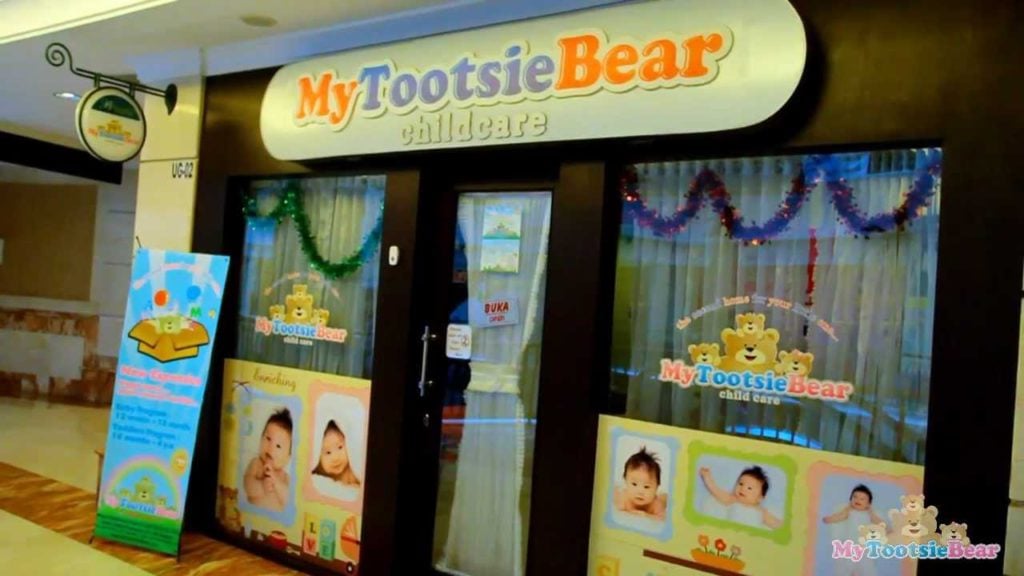 Located in Bellagio Residence, Mega Kuningan, South Jakarta, this daycare's location is quite strategic. My Tootsie Bear accepts kids ranging in age from three months to five years old with classes that are divided to toddlers, babies, and enrichment. Their aim is to make a daycare that is memorable to the child while growing up.
The Montessori system is applied here, where the kiddos are introduced to various playing activities while learning, character building, and also independence. Activities that they will be engaged in are around singing, playing, arts and crafts, science and math, and more! They also give your child a doctor checkup to ensure their health.
Phone Number: +6221 – 3002 – 9893
Address: Bellagio Residence, Tower B Unit OG 19-20, Mega Kuningan, Jakarta Selatan
Social Media: @mytootsiebearbellagio on Instagram
Website: https://mytootsiebear.com/
Read also : 5 Best Daycares Around West Jakarta
Happy Tree House Daycare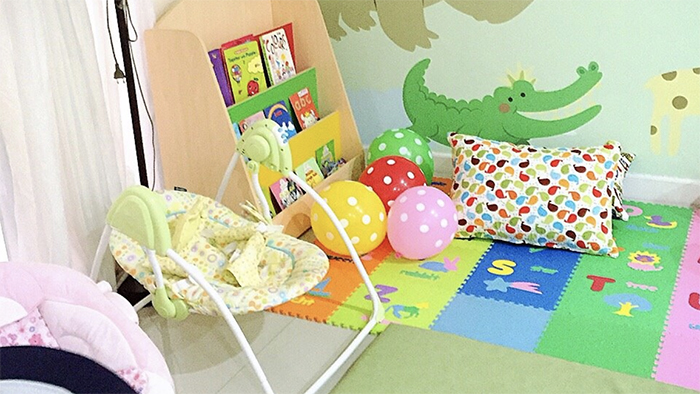 Happy Tree House Daycare is one of the best daycares in South Jakarta, they have the most complete package when it comes to your child's health! They have routine checks from doctors and psychologists, in addition to general daycare facilities such as healthy food, CCTV, and a comfortable place. Of course, they give the basic needs such as meals, and many fun activities.
Not only as a daycare, but Happy Tree House Daycare also offers a program to bring moms closer to her little one. Because of every month, this daycare holds a home project, where moms and her little ones are asked to work on a project to be presented in front of their little friends. The theme of the weekly and monthly activities is always different, your child is guaranteed not to bored when dropped in Happy Tree House Daycare.
Phone Number: +62812 – 8844 – 7305
Address: Jl. Setiabudi VI No.2, Jakarta Selatan
Social Media: @happytreehousedaycare on Instagram
Website: http://www.littlebee-montessori.com/
Little Bee Montessori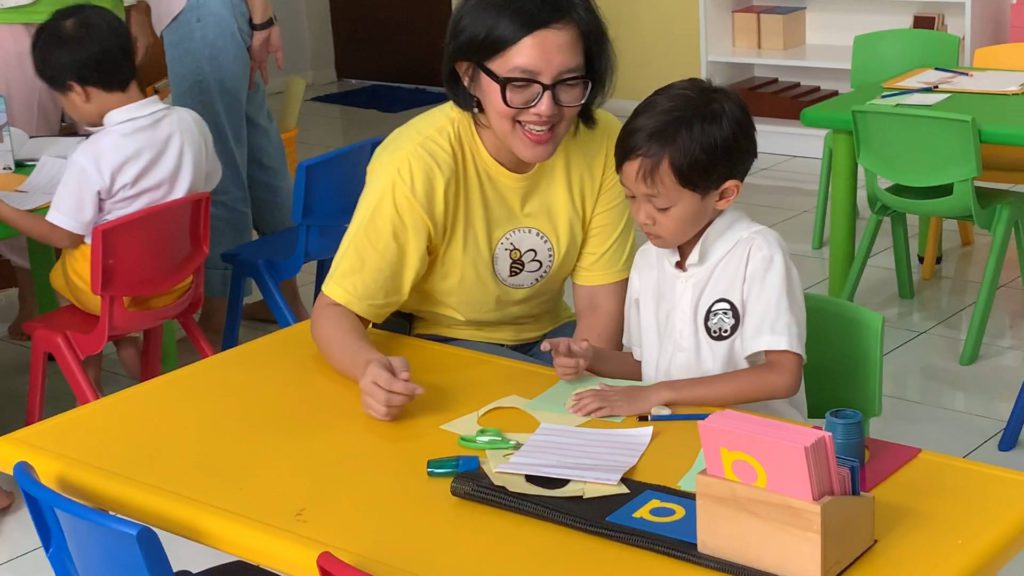 This daycare is far from the crowds, located on Jl. Bromo, Guntur Kuningan, South Jakarta. This daycare is precisely located in a safe but strategic housing complex to reach. daycare facilities provided to ensure the comfort of your kiddo is a CCTV, various food and drink menu, and healthy snacks. There is also a playground outside the room so that your kid is free to move not only indoors.
Phone Number: +6221 + 8298 – 083
Address: Jl. Bromo No.19, Guntur, Setia Budi, Jakarta Selatan
Social Media: @littlebee_montessori on Instagram
Kidee Child Care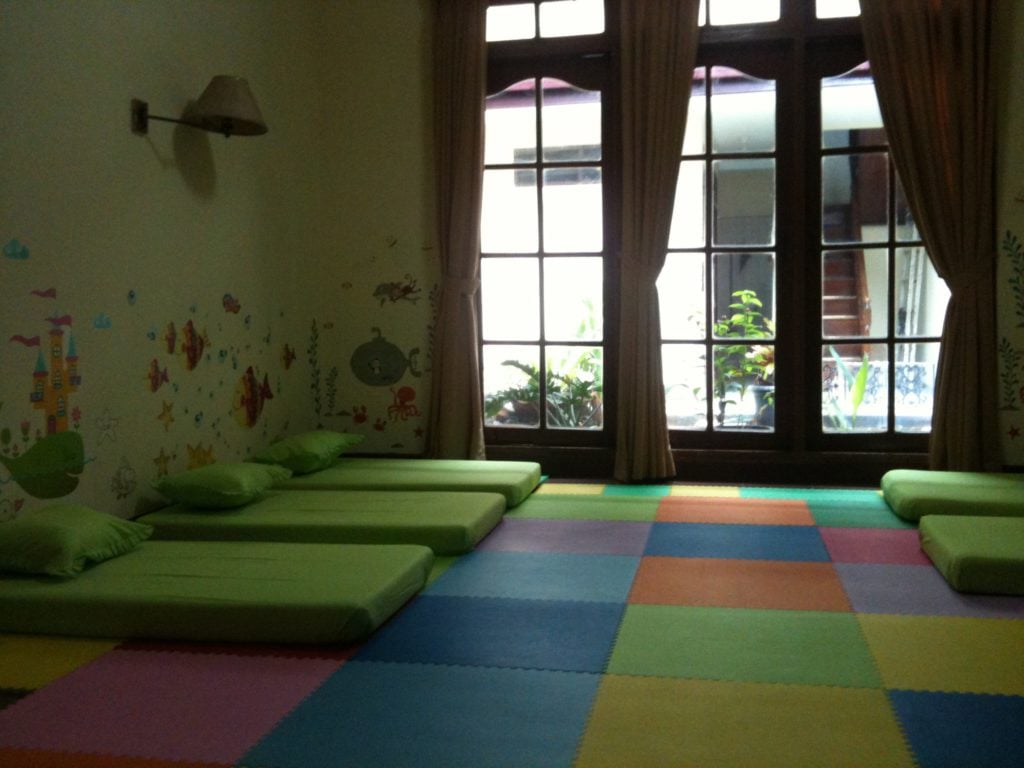 Located in Senopati, South Jakarta, this daycare is fairly strategic to reach. The concept adopted by this daycare is more focused on the sensory, motor development, and also communication skills. They give care to your child according to their age, so they're in total care!
Facilities offered include eating three meals a day, delicious snacks, and fruits for your kiddo. They also have programs that are around physical, moral, cognitive, and social development. There are many fun activities to enhance these programs such as arts and crafts, and sports! They even give your child toilet training!
Phone Number: +62817 – 6952 – 887
Address: Jl. Laksana I, Senopati, Jakarta Selatan
Social Media: @kideechildcare on Instagram
Website: http://kideechildcare.com/contact-us/
So there you have the best daycares in South Jakarta. To find the most suitable daycare, we can say that it's not so easy. Sometimes we set various criteria, for example, we must adhere to a particular education system, the ratio between caregivers and children, what facilities are available, and most importantly, what positive supplies are given to the child that can be useful for their future. Alright, Parents! Hopefully, you get the best suitable daycare for your precious little kid through this list we've made.