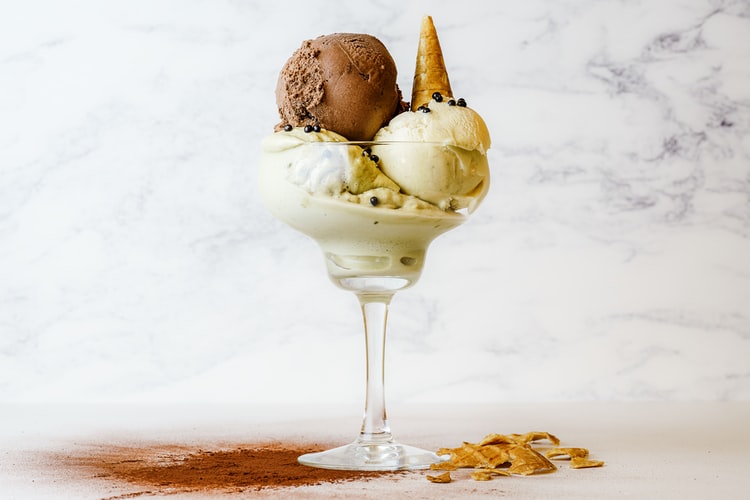 Local Guide
Best Dessert Places: Satisfy Your Cravings in East Jakarta
Who doesn't like the sweet taste and mouth-watering pleasure of desserts? Desserts like ice creams, pancakes, waffles, cakes, or the combination of all of them are just perfect. Or you might want to try the unique desserts that Indonesia has? Well, you could find it all here in East Jakarta. East Jakarta is the largest area in DKI Jakarta, therefore, it is not a surprise that you can find many dessert parlors in the area. The dessert places in East Jakarta are usually located at the malls such as AEON Mall Cakung and Trans Studio Mall Cibubur, so you can easily hop on to the dessert places after strolls in the malls.
If you don't want to encounter the crowds at the malls, numerous dessert parlors are located individually in East Jakarta. At some dessert parlors, you can order their dishes for deliveries, but we recommend you come straight to their stores because the desserts are meant to be eaten fresh from the kitchen, right? Every place in East Jakarta can easily be accessed by using online transportation, public transportation, and personal vehicles, thus, there will be no problem for you to buy the desserts at the stores on your own. So, here is a list of the best dessert places in East Jakarta.

Read more about best kos-kosan in East Jakarta
1. Sumoboo
Sumoboo is a dessert parlor as well as a casual dining place located in Trans Studio Mall Cibubur. The place is popular for its Matcha desserts and the Japanese-style shaved ice called Kakigori. Sumoboo offers many kinds of Matcha desserts starting from Matcha Parfaits, Matcha Soft-serve, and Matcha Mochi Balls that will surely grant happiness for the Matcha lovers! If you are craving for a refreshing and mouthwatering dessert, make sure to try their Kakigori! They offer two kinds of Kakigori: the first one is the original Kakigori served in a bowl with different kinds of toppings, and the second one is a bear-shaped Kakigori in a margarita glass with the choices of vanilla, chocolate, and strawberry shaved-ice flavors that you can choose according to your liking.
Address: Trans Studio Mall Cibubur, Jl. Alternatif Cibubur No.230, Cibubur, Jakarta, 16454
Social Media: @sumo_boo on Instagram
Price Range: Approximately Rp180,000.00 for two people
Opening Hours: 10.00 AM – 10.00 PM (Every day)
2. Beatrice Quarters
Beatrice Quarters is an Italian-Japanese dining place that offers many kinds of dessert choices using toast and ice creams as the main components. The most recommended dishes that you should try in Beatrice Quarters are Choco Signature Hibachi Toast (French toast coated in chocolate sauce with banana and chocolate ice cream splashed with almond crushed and cereal) and Strawberry Cheese Cake Hibachi Toast (charcoal toast coated in cheese sauce with strawberry slices topped with vanilla ice cream, waffle, and cheesecake). Beatrice Quarters' talent is to make your tongue dance! Their signature desserts will give you mixed experiences of enjoying the dense yet chewy texture of the toasts and creamy ice creams altogether. The other components of the dishes will make the taste of the desserts even better! You can come and enjoy your toasts at Beatrice Quarters AEON Mall Cakung.
Address: AEON Mall, Lantai Ground, Jl. Jakarta Garden City, Cakung, Jakarta 13910
Social Media: @beatricequarters on Instagram
Website: http://beatricequarters.com/
Price Range: Rp100,000.00 – Rp200,000.00/person
Opening Hours: 10.00 AM – 10.00 PM (Every day)
3. Fat Bubble
Before the boba drink became a hype in Indonesia, Fat Bubble overtook the start by serving boba desserts since 2012. Not only serving boba drinks like most of the boba places do, but they also provide several desserts that use boba that they call "Fat Bubble Dessert". You can choose the main component of the Fat Bubble Dessert whether it is brown sugar, soya, milk, red bean, black glutinous, mungbean, chocolate, or taro. After you choose the main component, what you need to do next is to choose the serving style; whether you want it to be served in a shaved-ice style or cold soup style. Lastly, pick the toppings to complement your dessert! The boba is included in most of the desserts, but you can still add more toppings such as egg pudding, mochi, grass jelly, ice cream, and others. You can visit Fat Bubble to enjoy the boba desserts in Cibubur!
Address: Jl. Alternatif Cibubur No.17A-B, RW.5, Harjamukti, Jakarta Timur, DKI Jakarta, 16454
Social Media: @fatbubble.id on Instagram
Website: http://fatbubble.co.id/
Price Range: ApproximatelyRp150,000.00 for two people
Opening Hours: 10.00 AM – 10.00 PM (Every day)
4. Let's Go Gelato
This place is for the fans of gelato! Let's Go Gelato is a dessert parlor located in Mall Cipinang Indah, Pondok Bambu. Specifically serving gelato, Let's Go Gelato enhances its game by providing a high-quality product at an affordable price. Yes, you don't need to pay much to get a taste of their gelato. Two scoops of gelato will only cost Rp35,000 rupiah. There are two signature flavors from that most customers love to order. The first one is the sea salt caramel gelato in which you can taste the sweetness from the caramel and saltiness from the sea salt in a scoop. The second one is the unicorn gelato which is a mixture of bubble gum flavor and milk! If you love to post aesthetic photographs on Instagram, the unicorn gelato is very Instagram-able. With the combination of white, pink, blue, and green colors, the gelato will surely make your feed more beautiful.
Address: Bassura City Mall, Jl. Jend. Basuki Rachmat No.25, RT.7/RW.10, Cipinang Besar Sel., Kecamatan Jatinegara, Kota Jakarta Timur, Daerah Khusus Ibukota Jakarta 13410
Jl. Gandaria 1 no. 57A
Social Media: @letsgogelato on Instagram
Website: https://www.letsgogelato.id/
Price Range: Rp25,000.00 – Rp60,000.00/person
Opening Hours: 10.00 AM – 10.00 PM (Every day)
find out more about best coffee in Jakarta here
There you have the best dessert places you could find in East Jakarta! All of these dessert places have some of the highest ratings and great reviews. We hope this helps you decide where to go to have the perfect dessert with your friends or family, don't go too wild on those sweets! Make sure to check out other posts on dessert places around Jakarta!