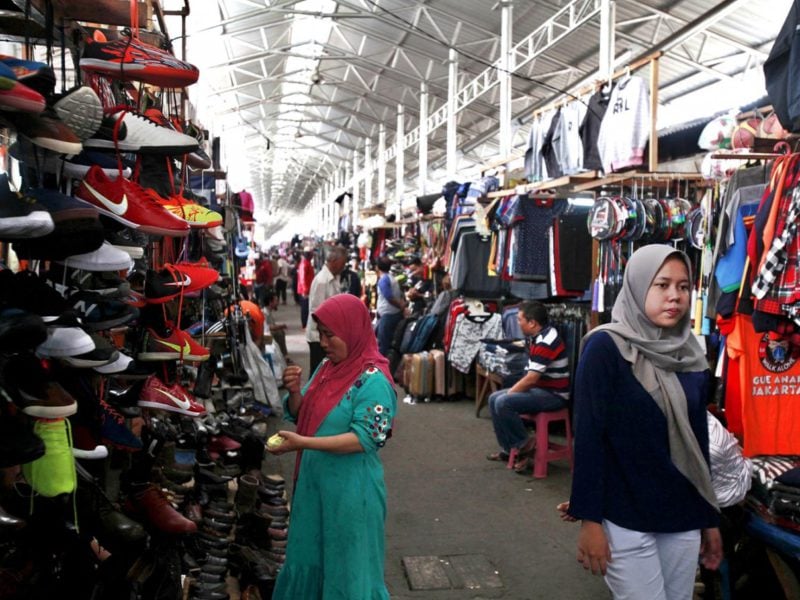 For some people, shopping in malls or in conventional or modern markets is just not that fun or satisfying. Sometimes the pricing is too high, the items are too mainstream, you can't find the right items there, etc. Well, lucky for you, Jakarta's got you covered with its various flea market options that'll get you some rare items. So here you go, 5 of the best flea markets to visit in Jakarta.
1. Jalan Surabaya's Flea Market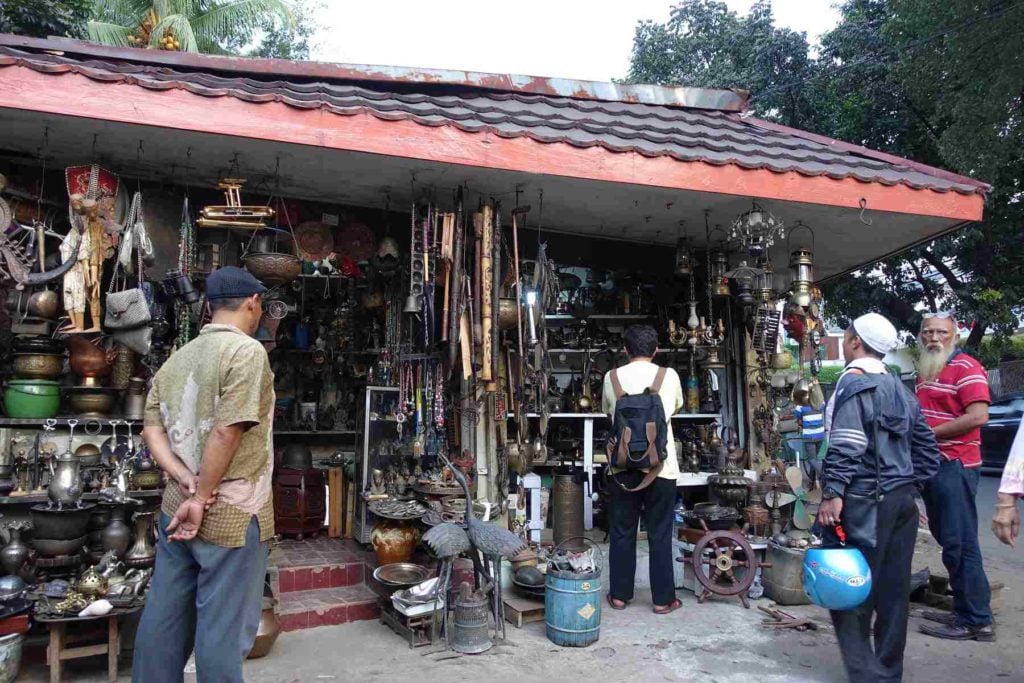 When you happen to be in the Central Jakarta area, you might not want to miss this particular flea market. Especially for those looking for antiques and local art in Jakarta, Jalan Surabaya's Flea Market should be perfect for you. On the antique department, old cameras and music-related items such as vinyl and old instruments can be bargained here. You can even find those old-style clocks that can surely make your place old-Schooley when it comes to decorations.

In the section of the local art, visitors can find items such as traditional puppets and even traditional board games. Other than items that are local art, visitors can stumble upon old books that might just be a fine find. Of course, as with other antiques stores and markets, you can find old typewriters and telephones. Perfect for those collecting old items and want to satisfy their hobby while honing their bargaining and negotiation skills.
Address: Surabaya St No.12, RT.15/RW.5, Menteng, Central Jakarta City, Jakarta 10310
Opening hours: 09.00 – 17.00 (Every day)
2. Kebayoran Lama Flea Market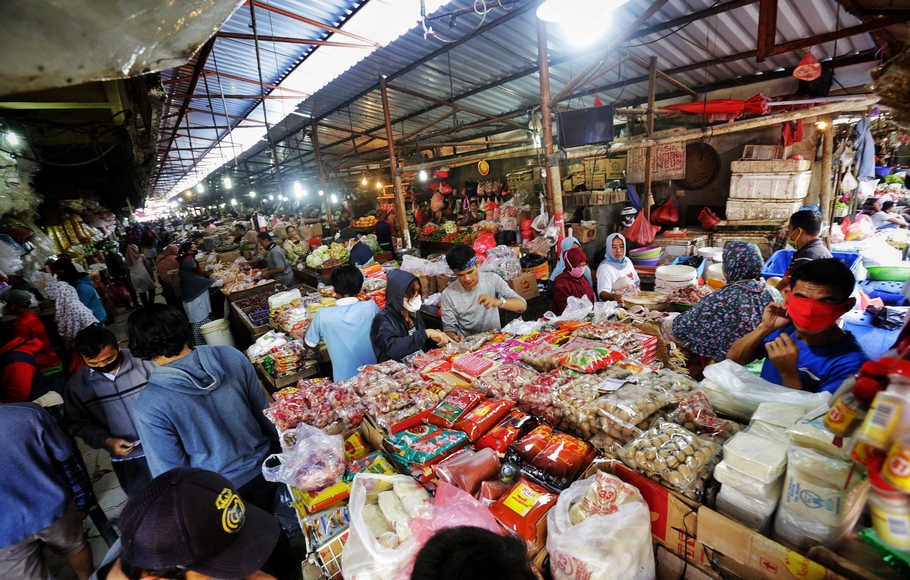 Those looking for secondhand items including the more vintage and old-timey ones, Kebayoran Lama Flea Market may be of interest. Various vintage items that are available here would surely send visitors back in time to the '70s, '80s, and '90s. You will also be given options when it comes to essentially two types of sellers you want to interact with. You'll have the Lapak sellers who sell their items literally on the street and also the more conventional Kiosk sellers.
Other than vintage options, visitors can come to buy a range of secondhand phones readily available and in good condition. You can also often find decent secondhand clothes here if you look enough and do enough bargaining with the sellers. Just don't get too caught up on buying too much stuff, the price often hypnotize visitors into buying more and more!
Address: Jl. Ciledug Raya No.17, RT.1/RW.1, Kby. Lama Utara, Kec. Kby. Lama, Kota Jakarta Selatan, Daerah Khusus Ibukota Jakarta 12220
Opening hours: 24 hours every day
Read also : 6 Best Traditional Market in Jakarta
3. Poncol Flea Market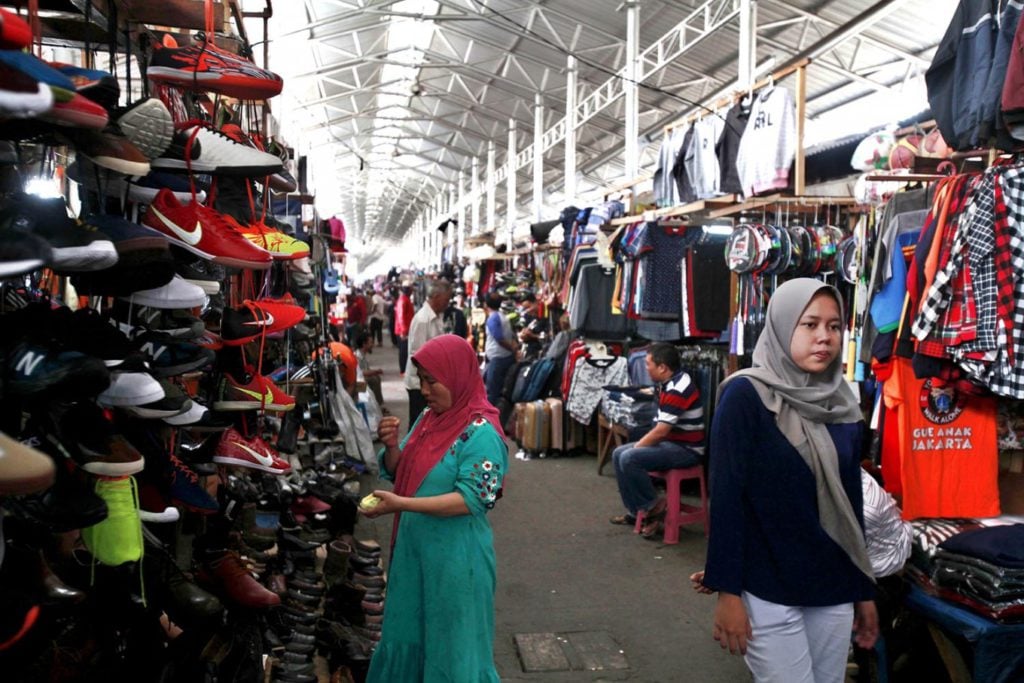 Another alternative store for Jakartans wanting to buy secondhand electronics offline or from conventional stores that proliferate in the city. Poncol Flea Market is for those not focusing on finding antique items since it isn't their selling point to customers. Customers often come here to find used parts or items that may be hard to find in more modern markets. Visitors also say that you can find used equipment that is still in optimal condition to be used for work. These equipment include the ones used for woodwork, power tools, and other construction work tools.
This market is your typical place when trying to find rare items at a cheaper or even significantly cheaper price. Of course, all of them can only come at the right price and right bargain with the right seller. So be sure to inspect the market close in this flea market!
Address: Jl. Kalibaru Barat No.1, RT.12/RW.6, Bungur, Kec. Senen, Kota Jakarta Pusat, Daerah Khusus Ibukota Jakarta 10460
Opening hours: 07.30 – 17.00 (Every day)
4. Jatinegara 'Jembatan Item' Flea Market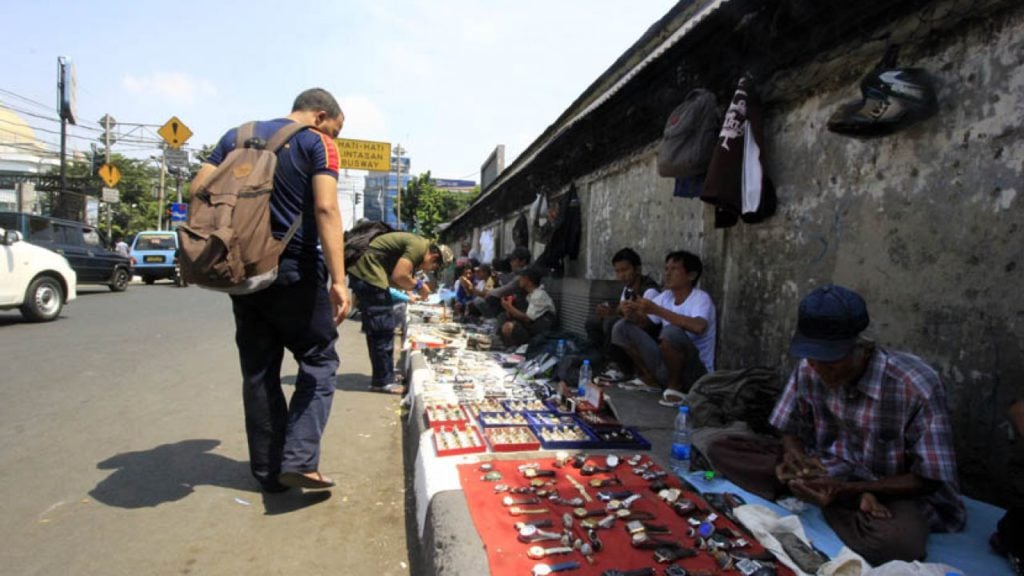 For those searching for a flea market with a more complete selection of items, this flea market might suit you. Jatinegara Flea Market is also one of the flea markets that is less touched by foreign tourism in terms of visitors. While that might mean that you can get some 'foreign pricing' disadvantage, you might also find things locals find uninteresting. This 'lack' of foreign tourism also means that there's a higher chance for you to find some hidden gems here.
For those trying to find cheap antiques that are leather products, you're in luck. Jatinegara Flea Market is abundant with them. Not only do these leather antiques are abundant, but they also come at a cheaper price than the same products sold in malls. There are also some cultural antiques within the flea market's area if you look close enough between the sellers. 
Address: Jl. Jatinegara Timur No.34, RT.6/RW.4, Bali Mester, Kecamatan Jatinegara, Kota Jakarta Timur, Daerah Khusus Ibukota Jakarta 13310
Opening hours: 24 hours every day
5. Pasar Baru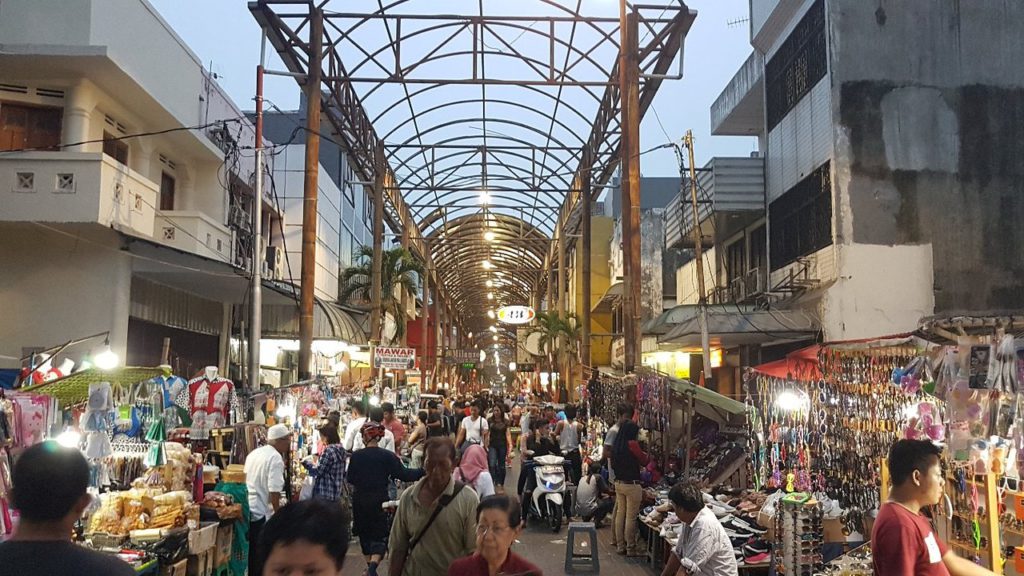 A classic name on the list, Pasar Baru's a heavenly place for those trying to find vintage items especially clothing. On pricing, the item here is a bit more expensive when compared to the prices you find at Pasar Senen. When going to Pasar Baru, a landmark to spot is its oriental gate that stands tall for visitors to see. Aside from finding secondhand items, clothes from all over Asia can be found from sellers all over this flea market.
Beware, Pasar Baru can provide so many options but you need to be observant in looking for the right item. Remember not to be easily satisfied with the price tag that you see on your potential purchase straight away. You might just be really close to a really sweet deal if you look even harder and bargain even harder.
Address: Jl. Ps. Baru No.2, RT.15/RW.4, Ps. Baru, Kecamatan Sawah Besar, Kota Jakarta Pusat, Daerah Khusus Ibukota Jakarta 10710
Opening hours: 24 hours (Every day)
There you go! some of the finest venues for you to satisfy your modern treasure hunt in this concrete jungle. As we've mentioned multiple times in this article, bargaining, and being patient is key in secondhand shopping. So whenever you're at these places, remember to take enough time and have some strategy in getting the best deals!