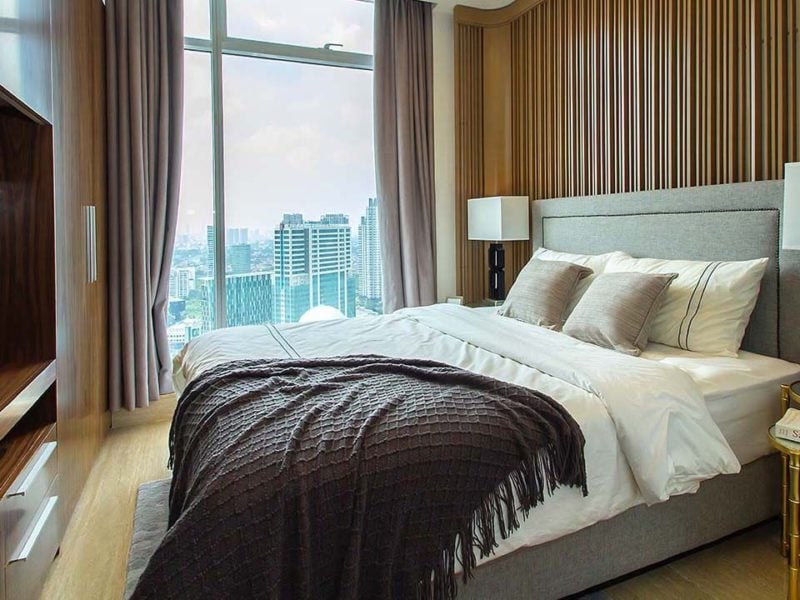 Local Guide
10 Recommendations for Fully-Furnished Apartments For Rent in Jakarta
Renting a fully-furnished apartment in Jakarta is the most effective solution for those of you who don't want the hassle of moving to a new residence in the city center. Renting a fully-furnished apartment is also the right alternative for renting a boarding room or buying an apartment unit.
The complete contents of the room and the various apartment facilities make the fully-furnished apartment attract many interested people. So even looking for it can be a little difficult sometimes. But just calm down! Flokq provides 10 recommendations for fully-furnished apartments that are ready for you to rent!
How to Rent a Fully-Furnished Apartment in Jakarta?
In general, renting an apartment can be through apartment management, property agents, or individual property owners. Each choice has pluses and minusesits own. Sometimes renting an apartment directly to the owner can be an inappropriate step because individual owners tend to focus on looking for profits, sometimes without special attention to the condition of the apartment being rented. Therefore, renting via an agent doesn't have to worry about tariffs.
You can rent a fully-furnished apartment in Jakarta easily and at the right price with Flokq! Here you can choose various options according to your needs. Not only that, the apartment units that you are going to rent are also located in various strategic areas throughout Jakarta.
10 Recommended Fully-Furnished Apartments in Jakarta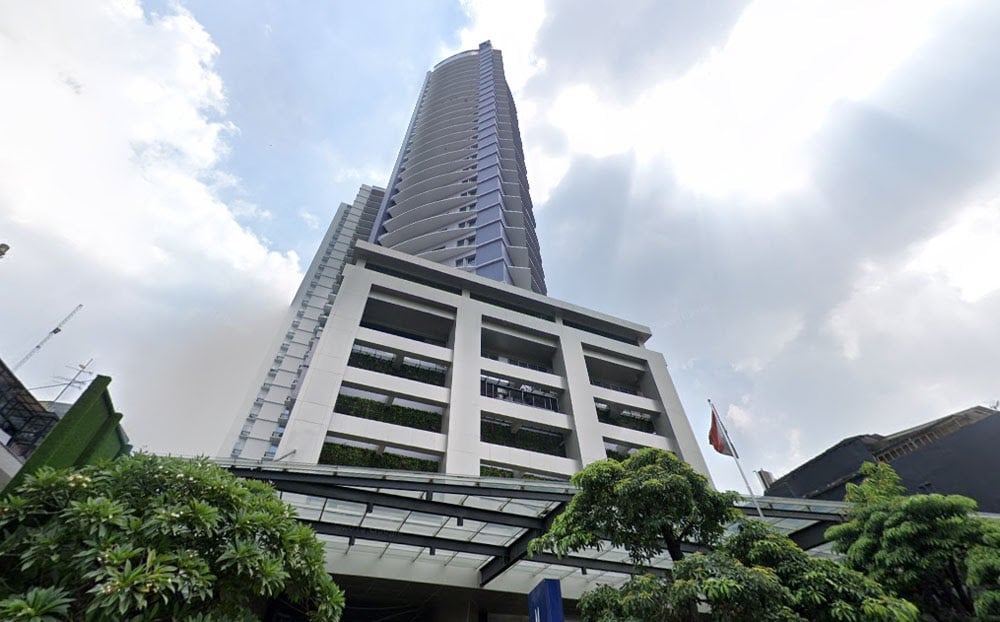 This residence consists of two towers, one for an apartment and one for a condotel. The developer integrates the concept of an apartment, 4 star hotel, and city walk. Hence the quality is not in doubt. Its location close to Pasar Baru is suitable for the younger generation who loves shopping.
Like other apartments, they provide a gym, swimming pool, jogging track and field. A function room can be used by residents to conduct meetings, conventions, or parties if you are responsible for organizing it by your company. Some additional facilities such as ATM and laundry are also provided.
Address: Jl. Pintu Air V No.53, RT.5 / RW.2, Pasar Baru, Sawah Besar, Central Jakarta 10710
Price: Starting from IDR 3,500,000 to 6,500,000 / month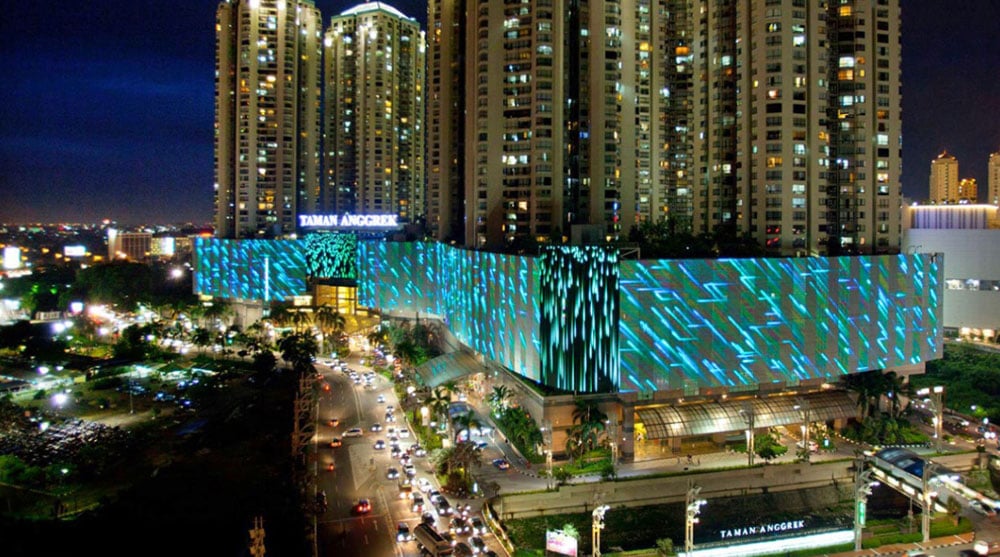 Taman Anggrek Residence is certified really good! Its location in Grogol Petamburan is indeed advantageous because it is close to several universities. It is also ideal for travelers and workaholics as this apartment is comfortable.
There are about 43 facilities equipped for this apartment. Some of them are sports centers such as indoor and outdoor swimming pools, boxing rooms, courts, futsal, indoor and outdoor gyms, reflexology trail, jogging track, jacuzzi and sauna. Others such as a BBQ room, piano room, karaoke, library and mini theater are also provided. In addition, additional supermarkets, coffee shops, restaurants, food & beverage, 24-hour clinics, and pharmacies were also built to facilitate residents.
Address: Jl. Tanjung Duren Timur No.2, RT.12 / RW.1, Tanjung Duren Selatan, Grogol Petamburan, West Jakarta 11470
Price: Starting from IDR 4,200,000 / month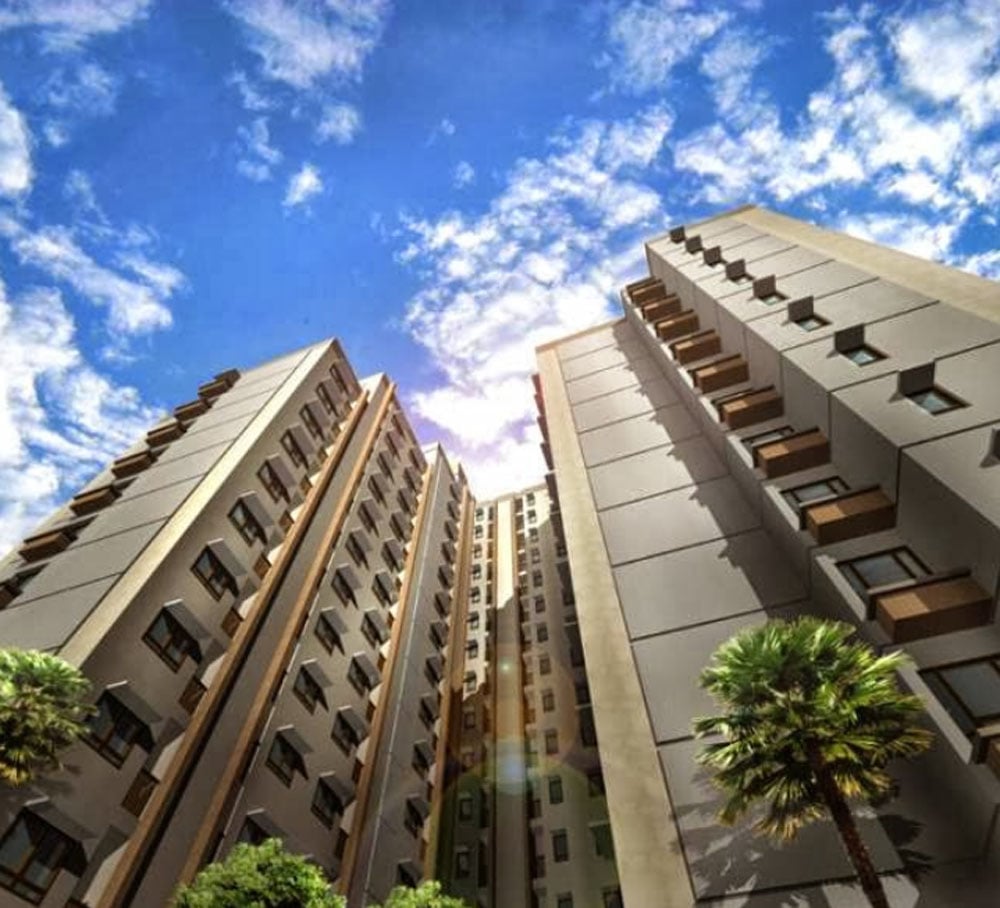 Apartments are residential located on Jalan Otista, Dewi Sartika, East Jakarta. This apartment has 2 towers with 15 floors and a total of 600 units. This place is also in strategic areas such as the main road to the Kalibata Heroes Cemetery (TMP) and main areas such as Pancoran, Kuningan, Rasuna Said, Sudirman, Gatot Subroto, Tebet, and MT Haryono.
This apartment has facilities that can pamper its residents, such as a swimming pool, children's playground, grocery store, fitness center, restaurant, cafe, internet, cable tv, and laundry. Regarding the security system, this apartment also provides a 24-hour security system.
Address: Jl. Otista Raya No.60, RT.11 / RW.12, Bidara Cina, Jatinegara, East Jakarta 13330IDR 2,750,000
Price: Starting from Rp2.750.000/month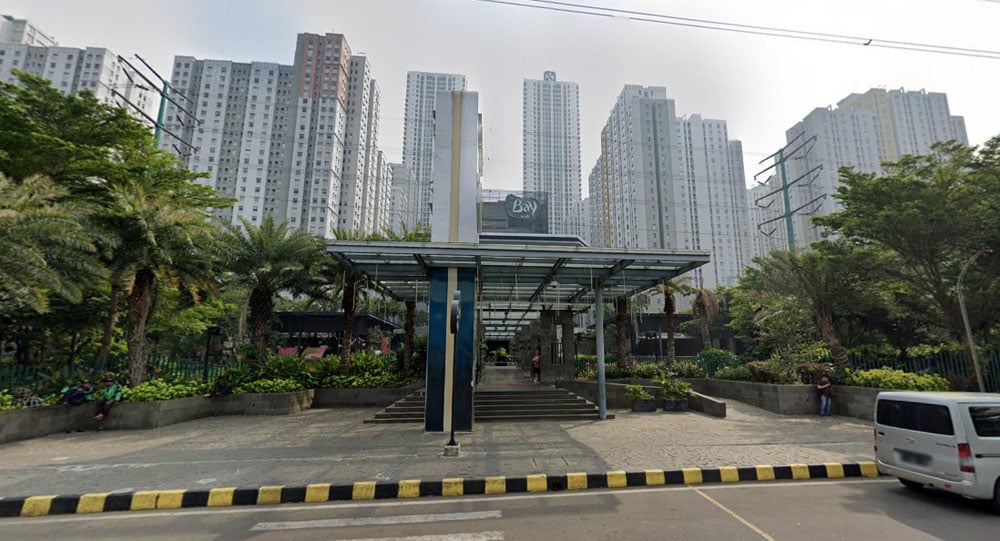 Located in a much quieter environment, This apartment is suitable for those of you who are looking for an area that is not too crowded. Many facilities provided by the Green Bay Pluit Apartment. Apart from offering fully-furnished apartment, they also provide several sports centers such as adult and children's pools, gym, basketball courts and tennis courts. Hence, you don't need to leave the apartment if you want to exercise.
There are also several services near the apartment such as canteen, bar, ATM, laundry service, bank, salon, spa, property agent, minimarket, etc. This apartment is well protected with an access card for each occupant. Have small children? Don't worry, you can accompany them to the children's playground so they can make new friends there too.
Address: Jl. Pluit Karang Ayu Barat, No.B1, RT.20/RW.2, Pluit, Penjaringan, North Jakarta 14450
Price: Starting from Rp2.200.000/month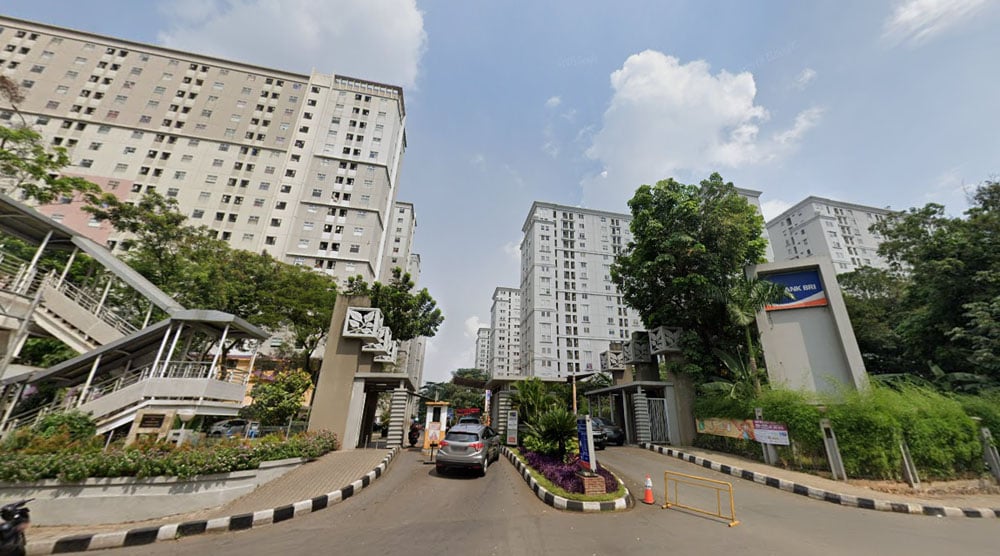 Kalibata City Residence Residential is a mega-apartment filled with 7 low budget apartment towers (Akasia, Borneo, Cendana, Damar, Eboni, Flamboyan, and Gaharu). The price of this tower is relatively affordable because of its strategic location in Kalibata, South Jakarta.
You can get basic facilities in the complex, such as basketball and soccer fields which are free for residents. The swimming pool is only available for residents of the Kalibata City Green Palace and can only be accessed by residents. In addition, there are various kinds of canteens and stalls throughout the ground floor of this apartment that are offered at very affordable prices. You can also find other grocery stores on the ground floor such as Laundry, Minimarket, ATM booth, and real estate agents.
Address: Jl. Raya Kalibata No.1, RT.9/RW.4, Rajawali, South Jakarta 12750
Price: Starting from Rp3.250.000/month
6. Senopati Apartment, South Jakarta
Senopati Apartment, a comfortable apartment in the most prestigious Senopati area in Jakarta. This is the best environment to live in Jakarta with green and leafy environment, various hangout places, easy access to the downtown area of ​​Jakarta. Senopati is truly an oasis in the middle of hot and humid Jakarta. This is the best address for living in Jakarta.
Apart from the fully-furnished rooms, there is a 24-hour convenience store right under the building. This apartment offers a lagoon-style swimming pool surrounded by gardens, trees and luxurious sun loungers. There are also clean sidewalks and jogging trails. There are two gyms complete with professional equipment. In addition, there is a sauna, tennis court, basketball court and children's playground.
Address: Jl. Senopati No.Kav. 41, RT.8 / RW.2, Senayan, Kec. Kby. Baru, South Jakarta
Rent an room at Senopati Apartment here
7. Istana Sahid, Central Jakarta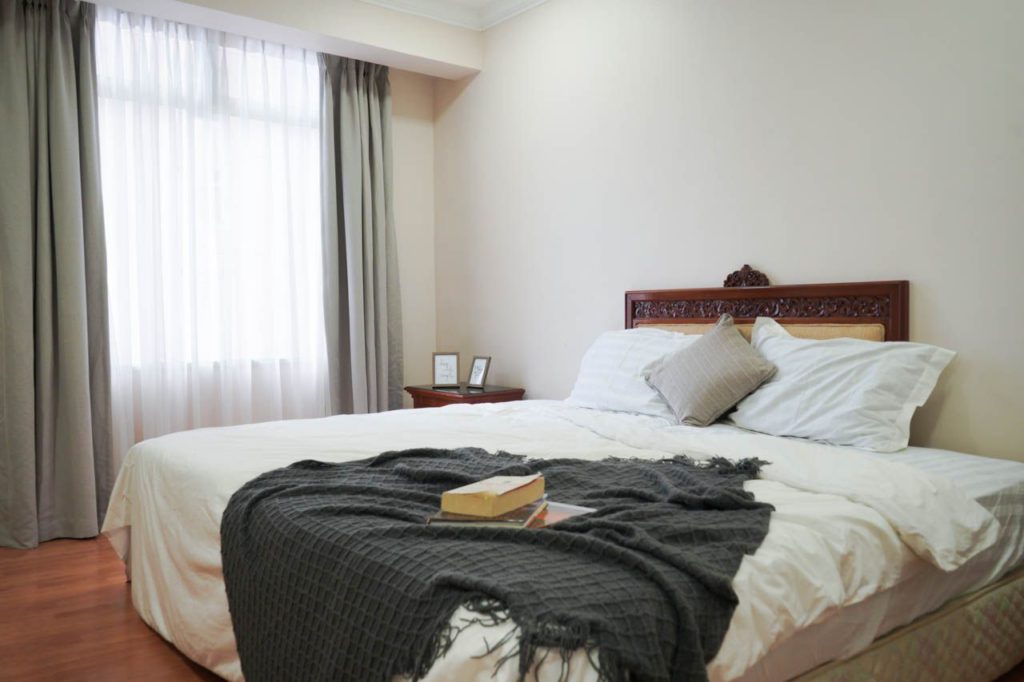 Istana Sahid Apartment is located in a strategic location in Sudirman, Central Jakarta. CityWalk Sudirman is only a 5-minute walk from Apartmen Istana Sahid. Many affordable restaurants, coffee shops and salons can be found there. There is also public transportation available in the vicinity to facilitate your mobility. Setiabudi MRT Station is a 5-minute walk from the apartment. This makes Istana Sahid the right choice for renting a fully-furnished apartment in Jakarta.
Istana Sahid Apartment offers many luxurious facilities for its residents, including a large swimming pool, indoor fitness center, children's playground, restaurant, ATM, pharmacy, clinic, and lush garden. This apartment provides a shop on the ground floor to make it easier for you to shop without having to leave the apartment. For those who do not have time to wash clothes, some have and dry cleaning. Very complete for a fully-furnished apartment!
Address: Jl. Jend. Sudirman No.Kav 86, RT.10 / RW.11, Karet Tengsin, Tanah Abang District, Central Jakarta
Rent your own apartment at Istana Sahid here
8. South Hills, South Jakarta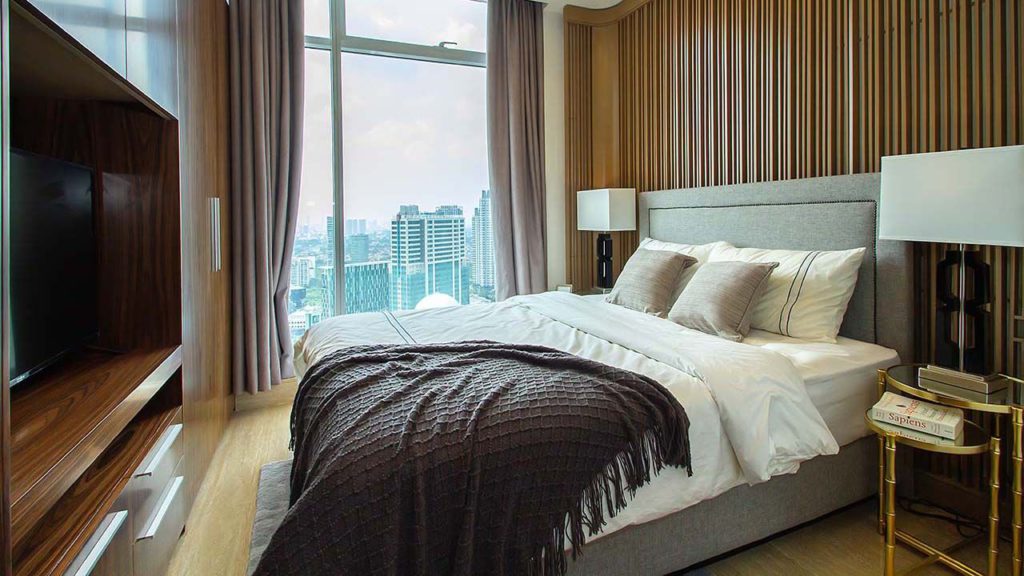 South Hills Apartment is a new luxury residential tower located in an area Brass. Its strategic location combined with high quality facilities is suitable for young executives who spend most of their time in the Kuningan area and families looking for a modern lifestyle.
Most importantly, South Hills provides basic facilities such as a great outdoor fitness center and resort-style swimming pool in addition to the luxurious and of course fully-furnished rooms. Some of the extra amenities they provide for your convenience are a heated jacuzzi pool, jogging track, BBQ area, movie room, and even a library! 
Address: Jl. Denpasar Raya, RT.16 / RW.4, Kuningan, Karet Kuningan, Setiabudi District, South Jakarta
Rent a unit at South Hills, Kuningan here
9. Kemang Apartment, South Jakarta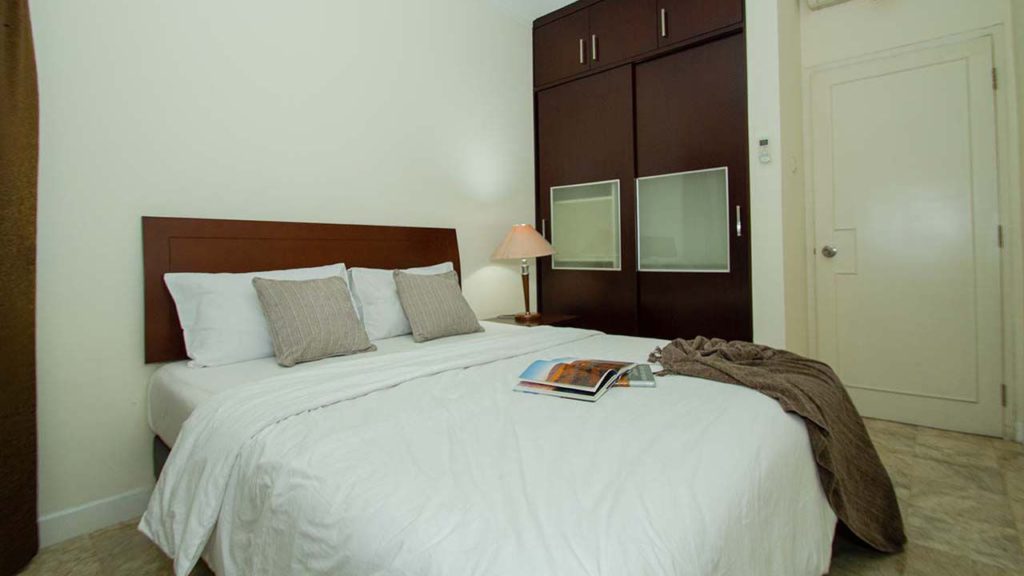 Kemang Apartment by Pudjiadi Prestige is located in a hotspot area in Jakarta. This place is very easily accessible to shopping centers, restaurants and bars in South Jakarta. This apartment has one of the easiest accesses to the Kemang area, Jl. Bangka Raya and Jl. Kemang Raya. Everything is within walking distance so you don't have to face a lot of traffic jams.
Kemang Apartment provides a dozen facilities to fulfill the comfort of its residents other than fully-furnished apartment. If you want to spend some time with your family or friends, you can use the swimming pool and whirlpool available on their rooftop. A sauna is also available on site for residents to sit back and relax. If you want to exercise, Kemang Apartment also provides a gym, mini golf course and table tennis court.
Address: Jl. Bangka Raya No.7, RT.4 / RW.1, Bangka, Kec. Mampang Prpt., South Jakarta
Rent a room at Kemang Apartment here
10. Parama Apartment, South Jakarta
Parama Apartment offers a strategic living space with easy access to public transportation and many entertainment activities that can be done. The size of the apartment units starts from 125 square meters and is equipped with all the facilities you need. Not only close to big malls and surrounded by cafes, this apartment is also close to museums and parks for a little cultural trip on the weekends. This apartment is perfect for those of you who are looking for a simple but comfortable place to live.
The facilities provided by Parama Apartment are not inferior to 5-star apartment buildings throughout Jakarta. Not only complete furnishings in the room, for those of you who want to maintain a healthy lifestyle, there are various sports facilities such as tennis courts and swimming pools. In addition, Parama Apartment offers 24-hour security with CCTV in all public areas and an access card for residents only, so you will always feel safe at all times.
Address: Jl. RA Kartini No.6, RT.16 / RW.6, Cilandak Bar., Kec. Cilandak, South Jakarta
Rent a room at Parama Apartment here
Still wondering about the best fully-furnished apartment in Jakarta for rent? After reading the recommendations from Flokq, you are guaranteed not to be confused anymore!
---