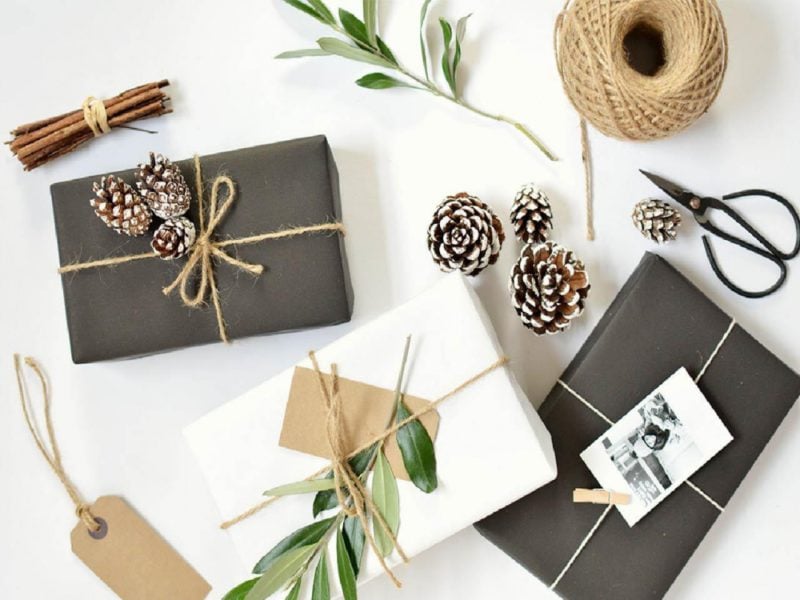 Others
10 Gift Wrapping Ideas: Simple and Easy!
Are you the type of person who likes to give gifts?
Gifts are usually given to celebrate something, such as birthdays, anniversaries, Christmas, Valentine's, weddings, childbirths, and so on. So, to make it even more special and look different from the others, try using a unique gift wrap!
To make a unique gift wrap is not that difficult. No need for complicated equipment or expensive materials, really. With creativity, you can use the items around you to make your gift stands out.
Creative ways of gift wrappings
There are many ways to make a unique and pretty gift wrap so it doesn't look ordinary. Here are some unique and creative ways of gift wrapping that we have summarized from various sources for you to try:
1. Cute gift tags
This first idea is super easy to do.
You just have to give a name tag with a cute and unique design as a complement to the gift wrap. You can also give a ribbon or a little rope to make it more pretty. Besides decorating the gifts, this cute tag makes it easy for you to differentiate the gifts when you want to share them with several people.
2. Memorable polaroid photos
This gift wrap idea is also simple and easy.
All you have to do is prepare ribbon or hemp rope, neutral color gift wrapping paper, and tie the polaroid photo with string.
If you want to give a gift to your partner or friend, you can choose a memorable photo of the two of you to make it memorable.
Even though it looks simple, this gift wrapping idea is unique and personal, making it more memorable for the recipient.
3. Unique wrapping paper design
If you want your gift wrap paper to be different from the others, you can follow this super easy method.
Prepare any plain color wrapping paper and draw the patterns, patterns, doodles, or writing you want with a marker. It's done!
For the finishing touch, decorate the gift wrap again with ribbons. Surely your wrapping paper design will be different from the others!
4. Elegant and pretty gift wrap
Look, this gift wrap ideas gives an elegant and pretty look, right?
Only by attaching or tying flowers with a ribbon, your gift will look beautiful, simple, and not too much. Try using dark-colored wrapping paper for a luxurious feel and pastel colors for a warm and soft feel.
5. Pinecone for Christmas gift decoration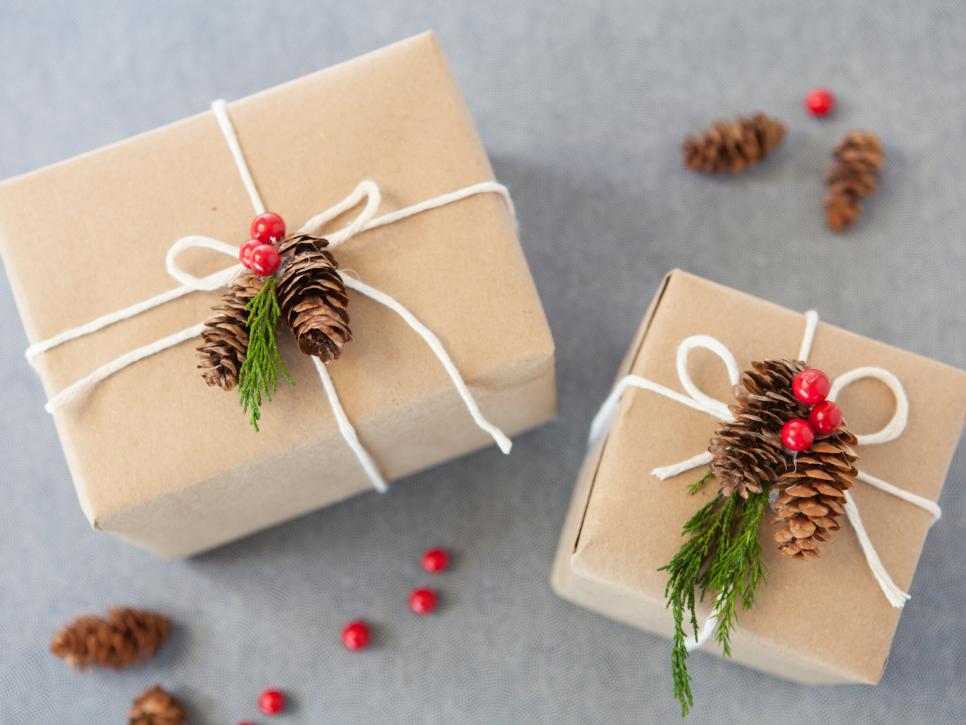 Christmas is indeed one of the moments to exchange gifts. To make it more interesting, try to wrap your Christmas gift uniquely!
Ornaments that are matched with Christmas decorations include pine cones and mistletoe. Well, you can use it to decorate your gift for Christmas.
For a colorful impression, you can use wrapping paper with colors that are identical to Christmas or patterned wrapping paper. Meanwhile, use plain wrapping paper in neutral colors for a simpler impression.
---
Read also: Wall Decoration Tips for Your Room
---
6. Cute decoration for baby
Want to give a gift for a baby shower or the birth of a baby?
In order to match the events, try using this unique method! You can use pastel-colored wrapping paper, wrap the string around the gift box, and clip the pieces of paper in the shape of baby clothes so they look like clotheslines. It's not that hard, is it? Your gift will actually look creative and different from the others!
7. Unique decoration for birthdays
For a birthday gift, you can try this one. After wrapping the gift in plain paper, attach small colorful candles lined up and pieces of paper with birthday greetings written on it. Wrapping paper that starts out plain becomes cute and interesting, right? For a more colorful nuance, you can use wax and colorful paper. Guaranteed, your gift looks different from the others!
8. Jingling bells and ribbon
This one method can also be applied to Christmas gifts. Since Christmas is associated with jingling bells, you can attach or tie the little bells to the ribbon that ties the gifts. Your gift will make a jingling sound!
This gift wrap idea can also be used if the recipient is someone who likes music. As you can see in the image above, you can wrap the present in music sheet paper and add a little bell.
9. Playful theme for kids
This one idea is sure to grab children's attention right away! Simple gift wrapping paper can be unique with the addition of ornaments for children's toys such as toy cars, crayons, candy, or chocolates. The method is very easy, just stick the items in the wrapped gift box. Unique, right?
10. Shirt look-like for men
Want to give gifts to men?
Try decorating your present with this technique! This method may require more effort than the previous methods, but the results are interesting and unique, right? Above is a video explaining how to wrap a gift in a shirt shape. Try watching it!
---
Those are 10 unique and creative ways to wrap gifts. Your gift will look distinctive from the others and more memorable to the recipient. Interesting to do, right?