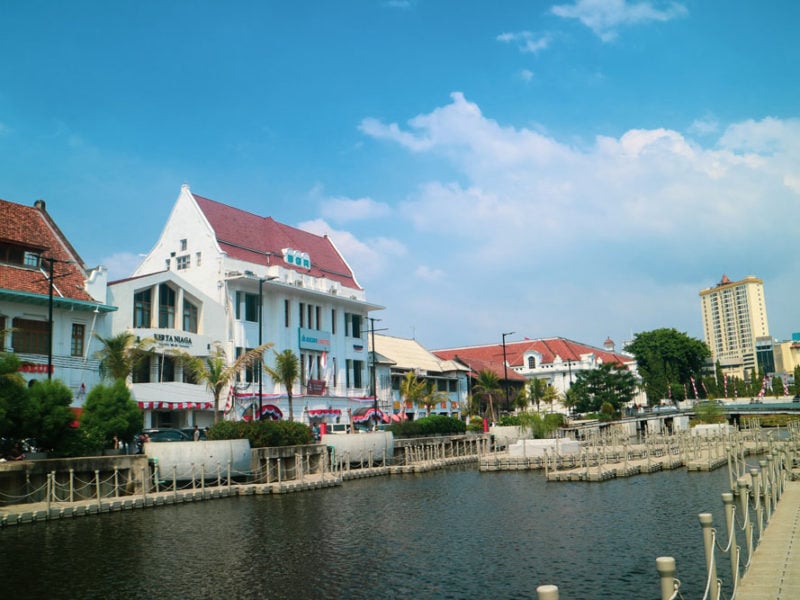 Is this your first time in Jakarta? As a capital city, Jakarta is a miniature of everything that is happening in Indonesia. With people from all across Indonesia coming to the capital, it is bound to have a rich cultural heritage and history. Visiting Jakarta could be quite confusing. It is a big and complex city, with many things offered on your plate. But do not fret, allow us to guide you on your visit to Jakarta for the first time!
Arriving in Jakarta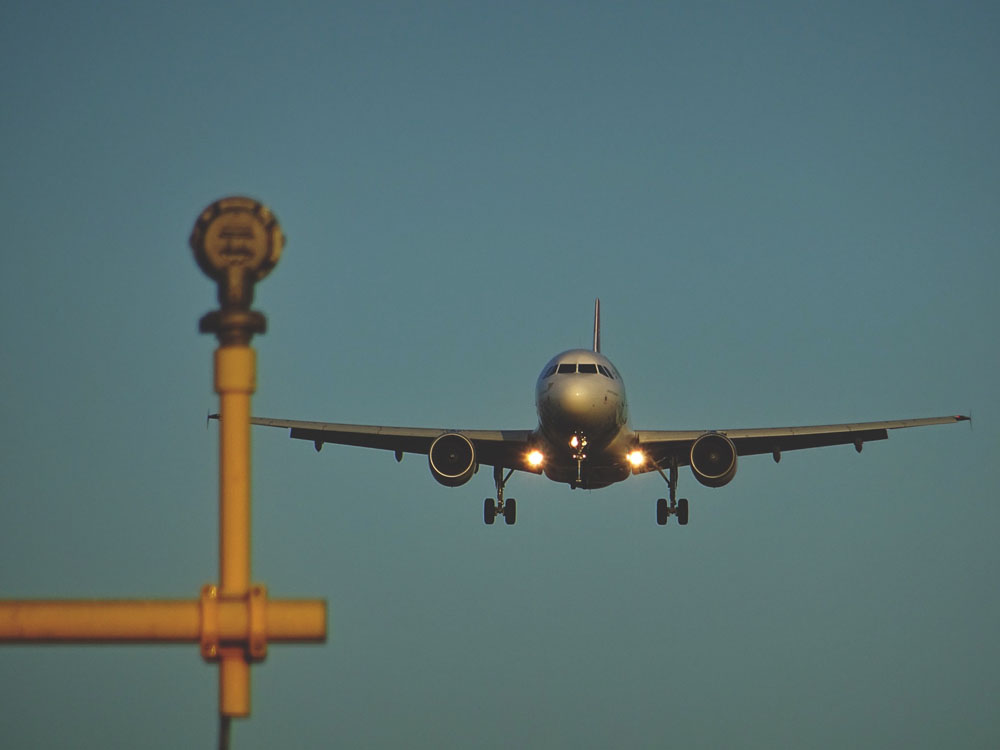 First of all, let's start on your way of arrival. There are many options to choose, from using airplanes, trains, or buses. The most important thing is to choose the transportation that suits you the most, as well as for your budget.
Using commercial flights, there are two options for airports you can land on. The international flights usually land in Soekarno-Hatta International Airport, which is located in Cengkareng. The outskirts of the city. From Soekarno-Hatta (Soeta) you can continue to your accommodation using MRT, train, or taxis that are available on the airport site. Please remember to use the taxis provided by the airport site and do not order online taxis. There is a prohibition for online taxis to pick-up passengers inside the airport site due to a feud happening between the drivers.
If you wish to use an online taxi service, please make sure to leave the airport sites first to prevent unnecessary problems. For domestic flights, it is preferable to land at Halim Perdana Kusuma Airport, which is located in East Jakarta. Meanwhile, if you are traveling by train, most likely you will arrive at Gambir Station. You can continue your travel via taxis, online taxis, or the Damri bus.
Want to learn more about commuting guide in Jakarta? Click here!
Accommodation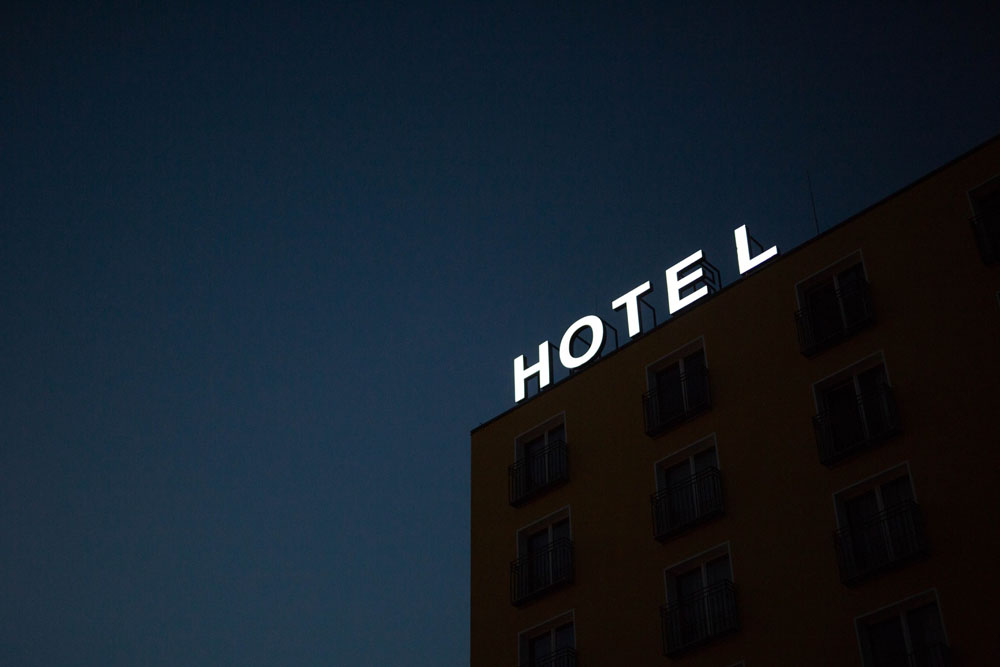 When looking for a place to stay in Jakarta, the first time, the most important thing is to research the location first. Jakarta is known for its traffic jam. So, to cut down the travel time, we recommend you to pick a hotel or hostel near the place you are intending to go to. Another way, you better pick up the one that has many offers near them. Hotel location is very important here. The safety of the neighborhood, accessibility, quality, and everything else usually depends on its location.
Before going, you can make a reservation for a hotel (or other short-term housing) through online booking via applications such as Airbnb, Traveloka, Pegipegi, and many more. If you are wishing to reserve a considerably cheap inn, use applications such as Reddorz, OYO, and you can choose to stay in a capsule hotel. Before reserving, make sure that the room you are staying in suits your needs. Check the maximal capacity per room if you are traveling with your family or someone else. If necessary, you should compare the price between each application and service to find out the deal that is suitable for your budget.
Want to find a short-term housing in Jakarta? Click here!
Things to See in Jakarta
There are many, many things to see in Jakarta. As the capital city and one of the oldest cities in Indonesia, Jakarta offers you many things to see. Depending on the time and purpose of your travel, you might only get limited time to go sightseeing. That is why, in choosing a place to stay, it is recommended for you to look for the one located near a landmark or your destination to cut down traveling time. If you are into history, there are a few beautiful places that you absolutely must check.
Kota Tua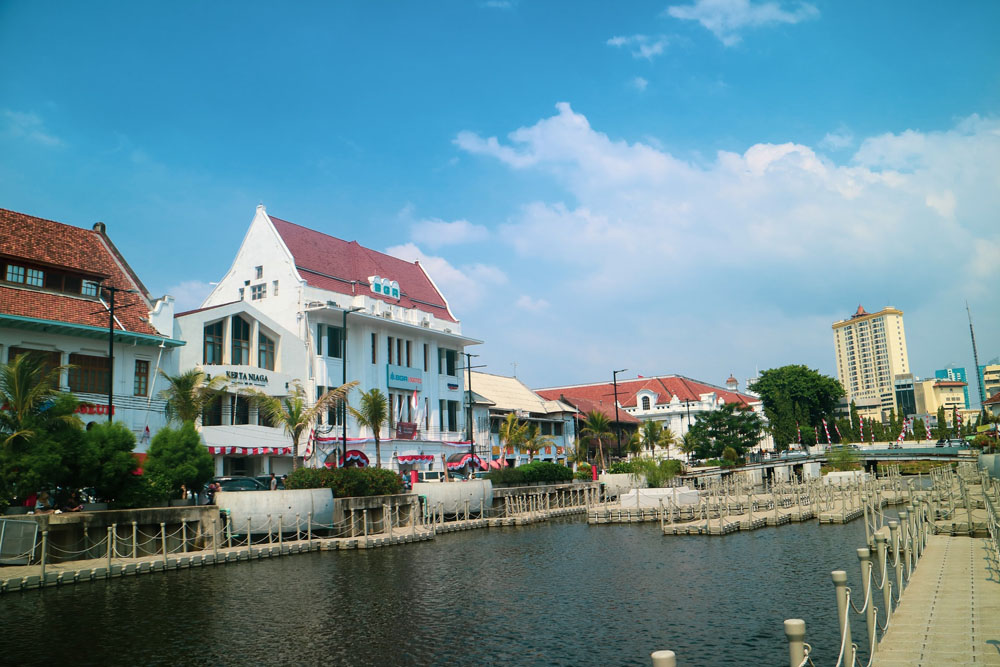 Kota Tua is a place to go if you want to get the feeling of reminiscence as if you were thrown back to 20th century Indonesia. You could stroll around and enjoy the scenery; or go into some of the museums in the area (Jakarta History Museum, Shadow Puppet Museum, Museum of Fine Art and Ceramic, etc.) and learn more about the history and culture of Jakarta. After going museum crawling, do not forget to visit the infamous Batavia Cafe. It's a historical cafe in the heart of Kuta Tua that has been operating for more than 100 years serving award-winning Western and Indonesian dishes.
Jakarta Cathedral
Another must-visit beautiful landmark in Jakarta is the Jakarta Cathedral located in Central Jakarta in front of another beautiful structure of the Istiqlal Mosque. Jakarta Cathedral or also known as "Saint Mary of the Assumption Cathedral" is one of the most stunning architectures in the city. Consecrated in 1901, the cathedral is a remain of Jakarta's European past in the Dutch colonial era. It offers you the beautiful Neo-Gothic style architecture, with meticulously detailed frescoes depicting biblical scenes covering the walls inside. If you have extra time do not miss a visit to the icon of Jakarta–National Monument–just around the corner.
Things to Do in Jakarta
In Jakarta, you will never run out of things to do. From shopping to eating out, there are just so many options of what to do and enjoy in Jakarta. Here are a few suggestions you can jot down on your note if you are planning to visit Jakarta.
Shopping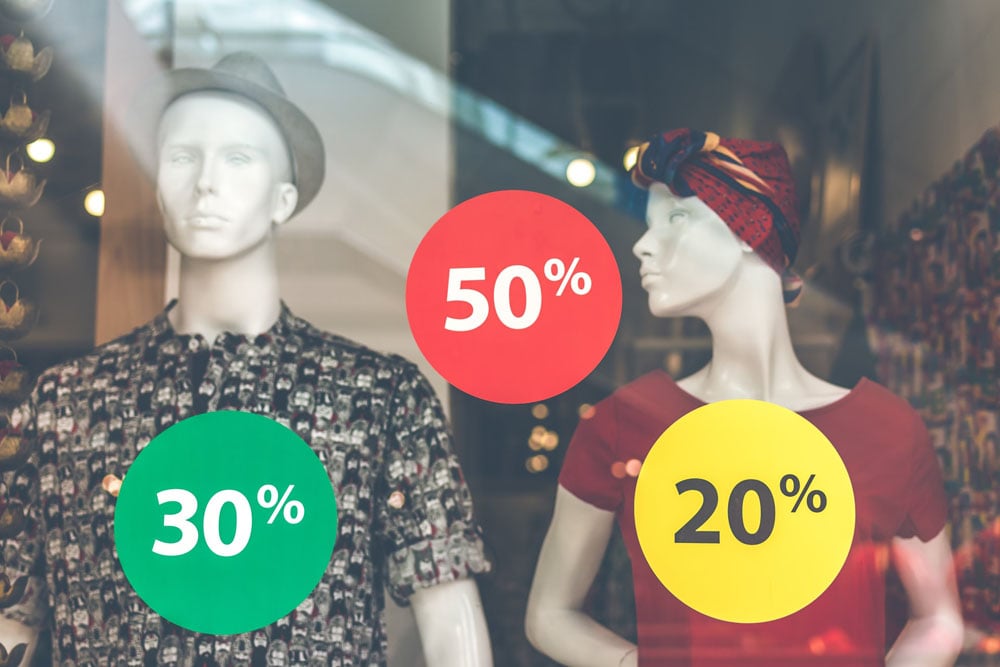 Jakarta is known as a heaven for shoppers. So, being in Jakarta for the first time, you can enjoy strolling around in a lot of shopping malls to get the highest and latest trends available. From the high end and prestigious malls such as Plaza Indonesia and Grand Indonesia, or to the all-inclusive mid-range mall of Kota Kasablanka, to the cheap goods in Mangga Dua. For sure, you will find everything you want no matter the budget.
Away from the modernity and conveniences of shopping malls, you could also go to the well-known traditional market for more authentic feeling, such as Pasar Baru, Pasar Ikan, Tanah Abang, etc. You can buy groceries, cheap clothes, traditional food, or even just looking around, enjoying the busy feeling within the crowds. At these markets, you could buy cheap souvenirs for your loved ones back home.
Want to learn more about Jakarta's great malls? Click here!
Eating Out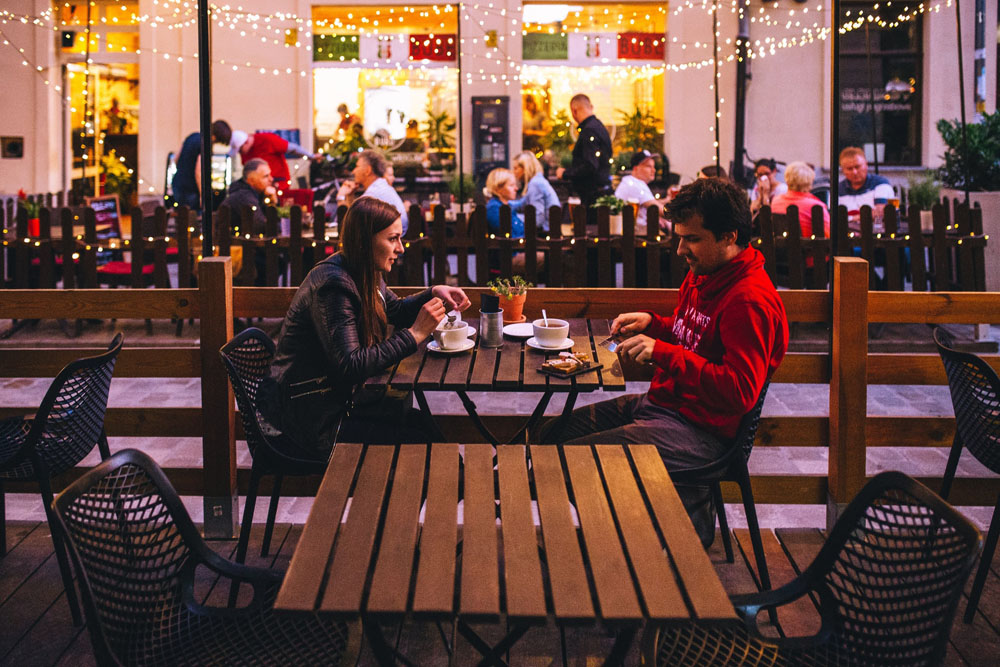 Feeling hungry? Jakarta has many options for great eateries, where you can find almost every dish you could imagine and wish to eat. From authentic local delicacies to international fare, Jakarta has it all. Benjamin Suaeb Street in Kemayoran, for example, offers you authentic Indonesian foods that are ready to please your tastebuds at affordable prices. If you are looking for high-grade restaurants, you could go to the expats' area in Kemang. There, you can find the most happening cafes and restaurants frequented by local hipsters. For those looking for an unforgettable night out, you can head straight out to the cluster of bars in Mega Kuningan and partying all night long! 
Want to find out more about eatery and nigh life in Jakarta? Click here!
Ancol Dreamland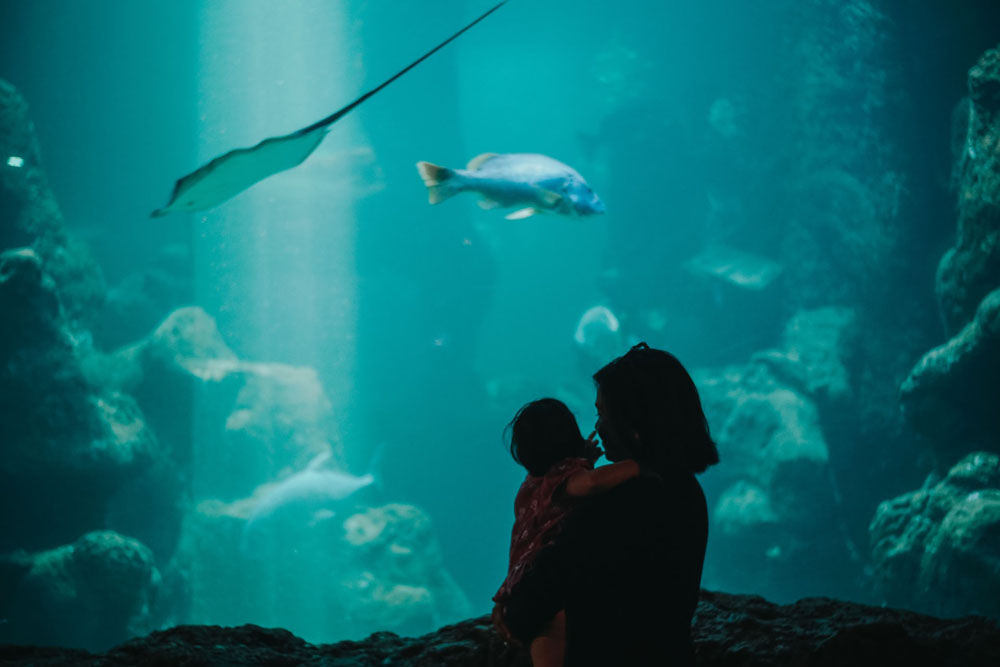 If you are talking about Jakarta, of course, it is not complete without visiting Ancol Dreamland. Ancol Dreamland is the largest integrated tourism area at the seaside of North Jakarta. Opened in 1966, Ancol Dreamland is now packed with resorts, a golf course, a theme park, and other recreational facilities. You can find many attractions in Ancol. From SeaWorld where you can enjoy a large aquarium filled with fascinating marine animals to the Atlantis Water Adventure, a five-hectares waterpark area with fun and exciting pools.
For families with little children, you must visit the Dunia Fantasi (Fantasy Land), a huge amusement park with more than 40 attractions. After visiting those attractions, do not forget to swing by Ancol Art Market. It showcases various local talents and artists and hosts weekly dance performances. All of them offer you the best quality of entertainment. Also, it'll make you forget about troubles and enjoy one day in the dreamland at a reasonable price.
All in all, there are a lot more things you can do in Jakarta for the first time. It's almost impossible for you to explore the true essence of the city within a week or even a month. The activities we listed above are just a small aspect of Jakarta. So, you should do your own exploring by interacting with the locals and you might find things you enjoy best. If you are planning to visit Jakarta soon, please remember to be careful and plan your visit thoroughly!