Local Guide
Enjoy 6 Healthy Drinks Brands and Juice Bars in Jakarta
Is there an option for someone to drink something sweet but has a lot of nutrients? Of course, drinking fruit juices or smoothies have a lot of benefits such as boosting your immune system, benefits the body with essential antioxidants, vitamins and minerals, and your overall health. We've rounded up with the best options to get your healthy drinks and juice bars in Jakarta. 
Boost Juice
Boost is an Australian healthy drink that has opened branches all around the world including Jakarta. There are three varieties of juices that are offered which are original, smoothies and crusher, and super smoothies. The price ranges from Rp50,000 to Rp90,000. Its first outlet opened in Gandaria City, South Jakarta has become people's favorite shop and you will always see a lot of people queuing to get their favorite juices.

The crowd's favorite is "All Berry Bang" which consists of strawberries, raspberries, blueberries, apple juice, and strawberry yogurt. The mixture balances both sweet and pungent flavor. Another favorite from the smoothies option is King William Chocolate. The combination of banana, chocolate, low-fat milk, and vanilla yogurt successfully fills up your belly to the fullest. Additional oats and chia seeds are recommended if you want to replace your lunch or dinner meals.
Instagram: @boostjuice_id
Website: https://www.boostjuicebars.co.id/
Address: Gandaria City Mall Lt. Upper Ground, Jl. Sultan Iskandar Muda No.RT.10, RT.10/RW.6, North Kebayoran Lama, Kebayoran Lama, South Jakarta City, Jakarta 12240
Naked Press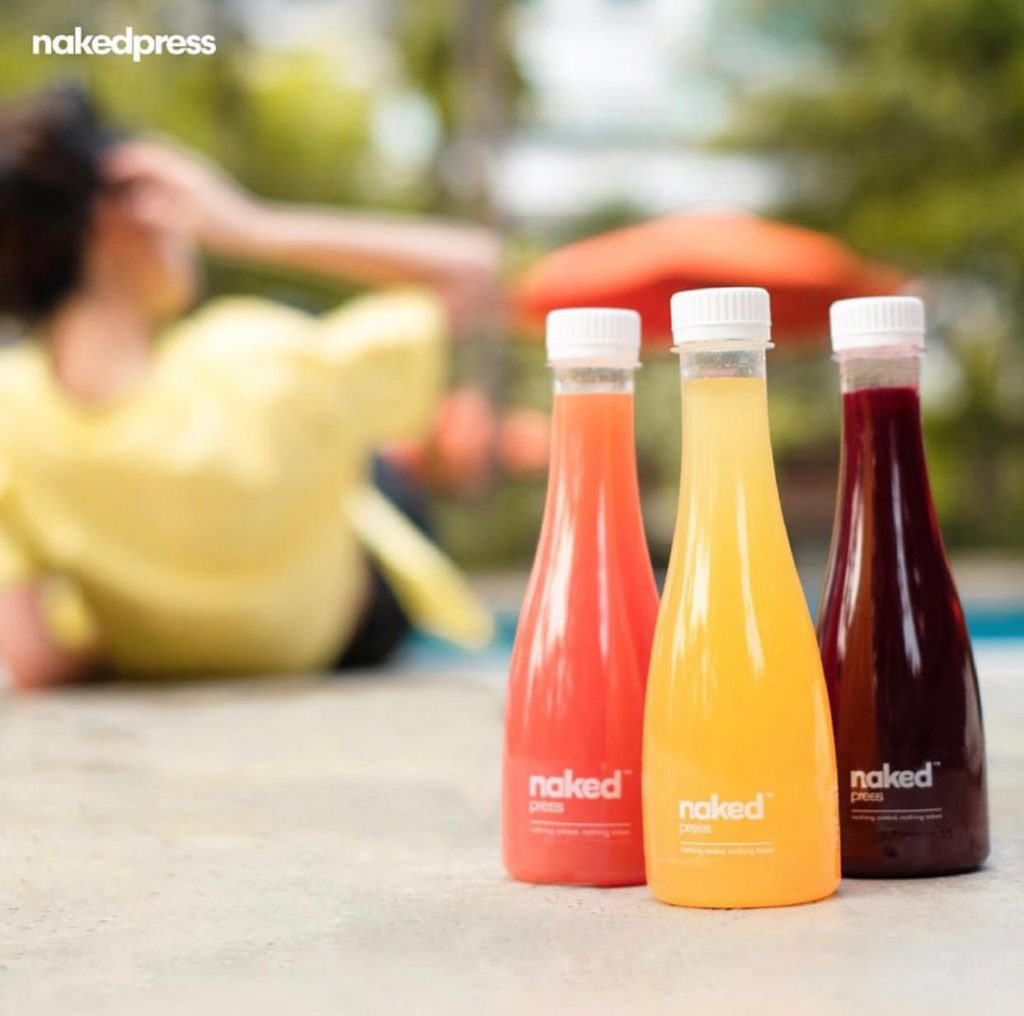 As the pioneer of cold-pressed juice in Indonesia, Naked Press focuses on delivering healthy drinks to customers right outside their doors at Jakarta. With only two stores which are in Plaza Indonesia and Kota Kasablanka, this brand has been actively promoting healthy drinks across Jakarta on Instagram by mentioning the nutrients in every flavor that they have.
They offer an 8 bottled detox package that you can choose based on your health preference such as to lower blood pressure or cholesterol levels. Their juices are made with the finest ingredients, not only fruits but also vegetables. They provide a system of triple washing to maintain the standard of cleanliness to their bottles, because of this, it has become popular among influencers.  The price of each bottle starts at Rp50,000 for the size of 330 ml.
Instagram: @nakedpressjuicery
Website: https://www.nakedpress.co/
Address: Kota Kasablanka Lt. LG, Jalan Casablanca No.88, Lantai LG, dekat Shihlin, Menteng Dalam, Tebet, RT.16/RW.5, Menteng Dalam, Kec. Tebet, Kota Jakarta Selatan, Daerah Khusus Ibukota Jakarta 12870
SNCTRY
Located in the creative space of Pelaspas Dharmawangsa, SNCTRY is a health bar serving a variety of cold-pressed juices, poke bowls, smoothies, lunch boxes, salads, and smoothie bowls. All ingredients come from local organic fruit and vegetables to support local farmers. It suits people who are looking for fresh, healthy yet affordable meals as the price range of each person starts from Rp50,000. Don't forget to come into this place with a camera to fill your Instagram page with an awesome location. This is a must-visit for health geeks!
Instagram: @snctry
Website: http://www.snctry.com
Address: Jl Darmawangsa Raya No 4, Jakarta-Selatan
You can visit their online store via Tokopedia
Mamaroz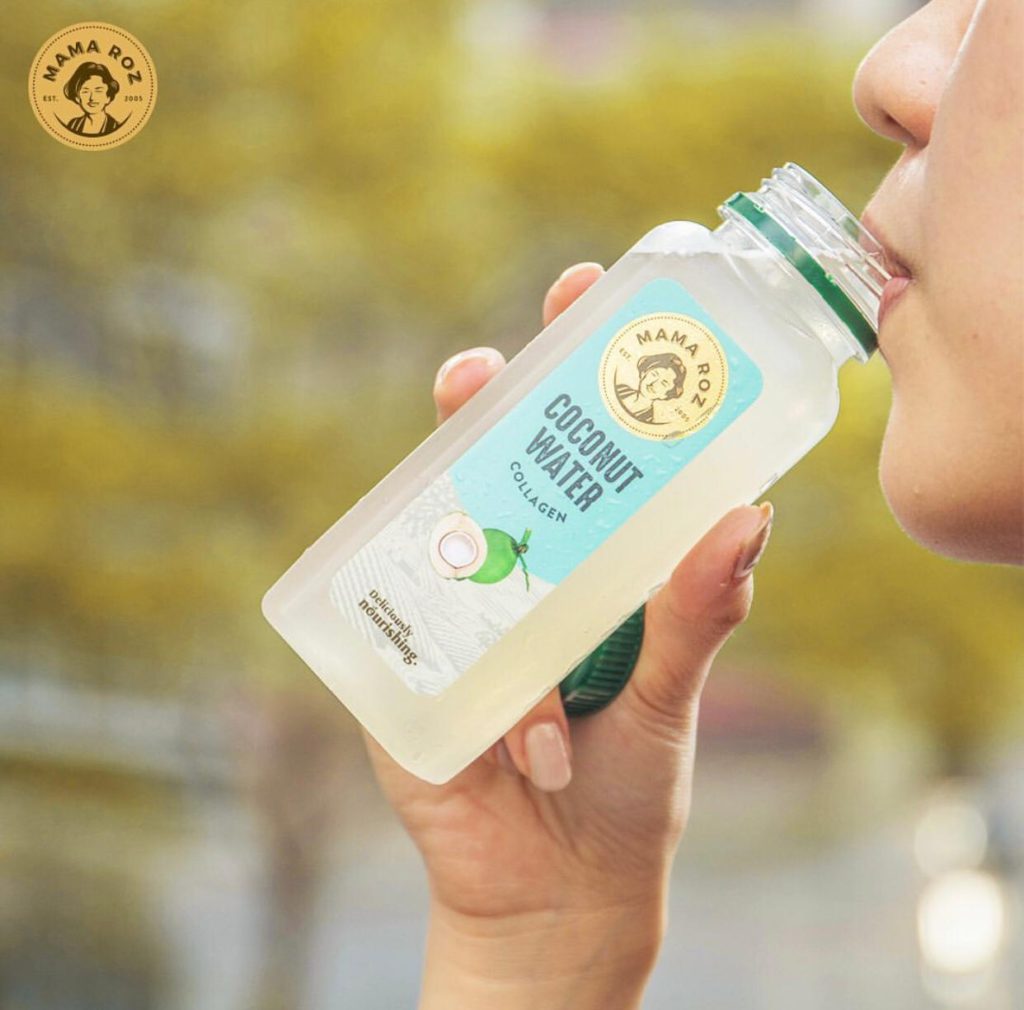 Freshly made and delivered every single day, Mamaroz offers the best quality of cold-pressed juice with fruits imported from Australia and the United States ready to detox your body. The products were preservatives-free. Therefore, they only last for 3 days. With a wide selection of fruit and vegetable combinations, they classified the benefits of each juice to 6 categories: deliciously beautiful, deliciously diet, deliciously cleansing, deliciously energizing, deliciously refreshing, and deliciously relieving. Each with their own variants.
Mamaroz can be found in any supermarket such as Ranch Market, Foodhall, and KemChicks. Not only that, but they also have a delivery service to your home or office to ease their customers on getting the fresh product with no extra cost. You should definitely try Elements and Classic for detoxing and boosting your immune!
Instagram: @mamaroz_id
Website: https://www.mamaroz.com/
Mama Roz Juice Sampoerna Strategic Square
RT.3/RW.4, Karet Semanggi, Kecamatan Setiabudi, Kota Jakarta Selatan, Daerah Khusus Ibukota Jakarta 12930
Mama Roz Juice Lippo Mall Puri
RT.3/RW.2, South Kembangan, Kembangan, West Jakarta City, Jakarta 11610
Mama Roz Juice Mall Kelapa Gading
RT.13/RW.18, East Kelapa Gading, Kelapa Gading, North Jakarta City, Jakarta 14240
Re.juve Healthy Dirnk
Refreshing, healthy, and delicious beverages are offered by Re.juve, a leading premium cold-pressed juice company. The technique that they use, High-Pressure technology (HPP) avoids the possibility of recontamination on each bottle. Freshly made with the finest fruits and vegetables, this brand offers a Grand and Go concept, and deliveries through online platforms such as Gofood and Grabfood are PAA.
Enjoy the freshness of Red Radiance containing beet, carrots, celery, apples, pineapples, and lemons, or fill up yourself with Vanilla Sky with Almond Milk which consists of bananas, peanut butter, chocolate protein, and almond milk. Find locations in almost every shopping center around Jakarta, Tangerang, Bogor, Bekasi, Surabaya, Bali, and Bandung. Each product ranges from 50 to 70 thousand rupiahs.
Instagram: @rejuve.id
Website: https://www.rejuve.co.id/
Rejuve Lippo Mall Puri
Jl. Puri Indah Raya Blok U1, RT.3/RW.2, Kembangan Sel., Kec. Kembangan, Kota Jakarta Barat, Daerah Khusus Ibukota Jakarta 11610
Rejuve Grand Indonesia
Jl. M.H. Thamrin No.28-30, RT.9/RW.5, Kb. Melati, Kec. Menteng, Kota Jakarta Pusat, Daerah Khusus Ibukota Jakarta 10350
Rejuve Lotte Shopping Avenue
Jl. Prof. DR. Satrio No.3-5 Kota Selatan Setia Budi, RT.18/RW.4, Kuningan, Karet Kuningan, Kecamatan Setiabudi, Kota Jakarta Selatan, Daerah Khusus Ibukota Jakarta 12940
Life Juice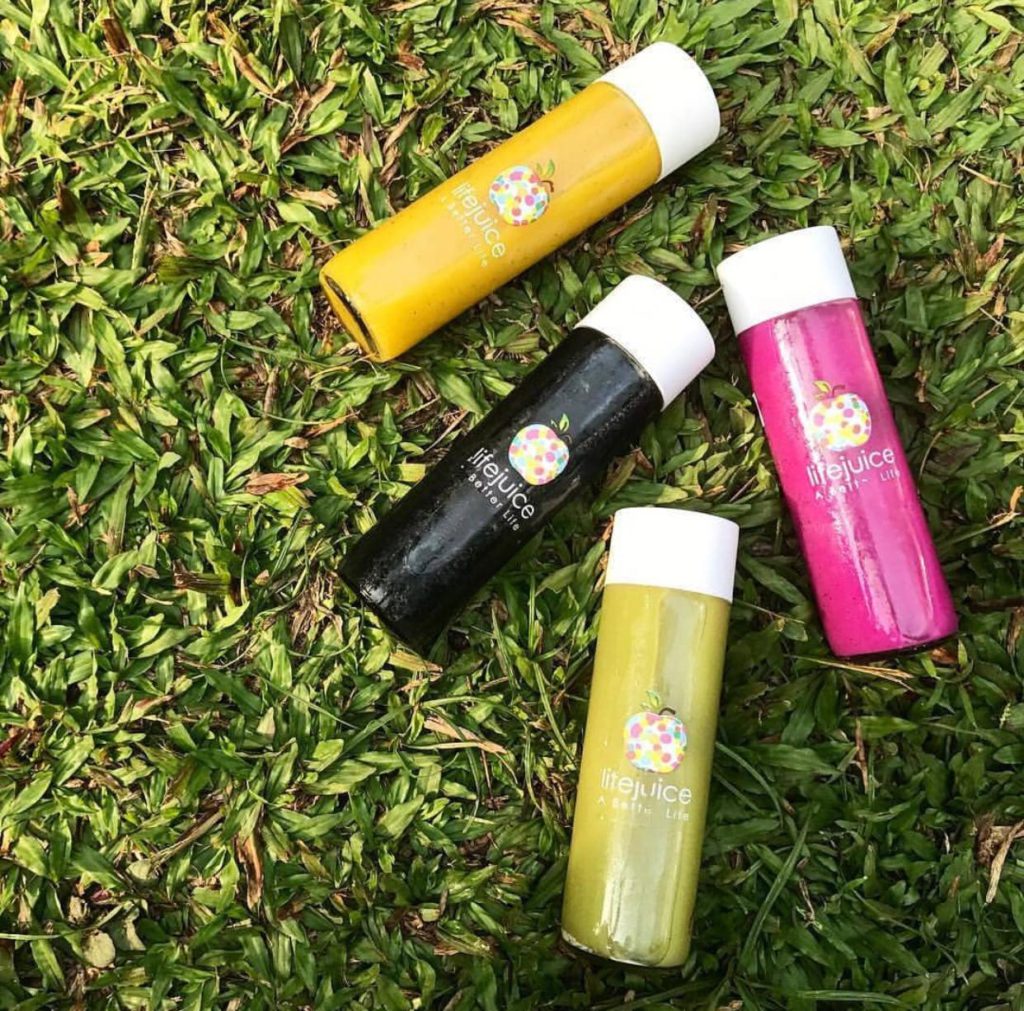 With the tagline of "A better life", Life Juice promotes living in a healthier lifestyle by consuming cold-pressed juice, nut milk, and smoothies as their healthy drink and has branches all over Jakarta. Pressed daily with no added sugar and water, no food colorings, no preservatives, and no flavorings make this brand a perfect choice for you. One of the customers' favorite is Kale Me Maybe which benefits skin revival. This low calorie yet high fiber juice is a combination of kale, coconut water, green apples, lemons, and pineapples. Kale has a lot of vitamin C in it that benefits your skin to produce high-quality collagens. 
Instagram: @lifejuiceco_id
Life Juice Pacific Place
Mall Pacific Place, Jl. Jend. Sudirman No.62, RT.5/RW.3, Senayan, Kec. Kby. Baru, Kota Jakarta Selatan, Daerah Khusus Ibukota Jakarta 12190
Read Also 5 Best Places To Buy Medicine in Jakarta
So there you have your healthy drinks in Jakarta! Can't decide which brands would you want to try first? It's okay! You got plenty of time to explore and try out different places in promoting a healthier version of you. You know what they say, drink juice and stay fresh!