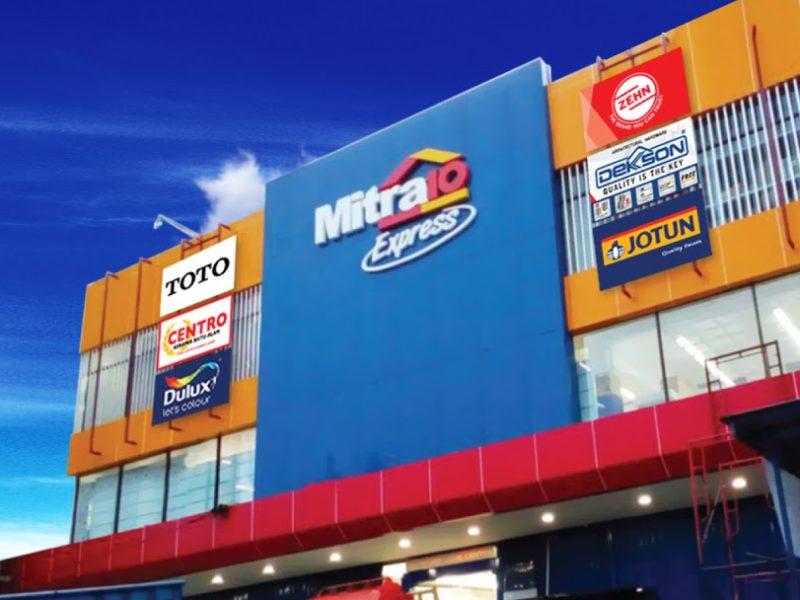 Building the look to your perfect home is no easy job. It takes time, research, passion, and a lot of patience to complete all the pieces to that puzzle. Before choosing the furniture, decorations, and the look of each room of your homes, it's understandable that you might want to do some comparisons. This will make sure that whatever you choose, it would be the perfect addition to your home. That way, you can create picture-perfect memories in your homes.
If it's crossed your mind recently to redecorate your homes, or to buy new things just because the old one isn't in good condition anymore, you might want to check home improvement stores. Some people may think that they don't have the time, so we're giving you our secret on how we can find new products with busy schedules. Whether for fashion or function, finding your best items with the best prices will be more fun with our top picks. These stores make it easy for you to change or elevate the condition of your homes in any situation. You order, they deliver. No hassle, no problem!
IKEA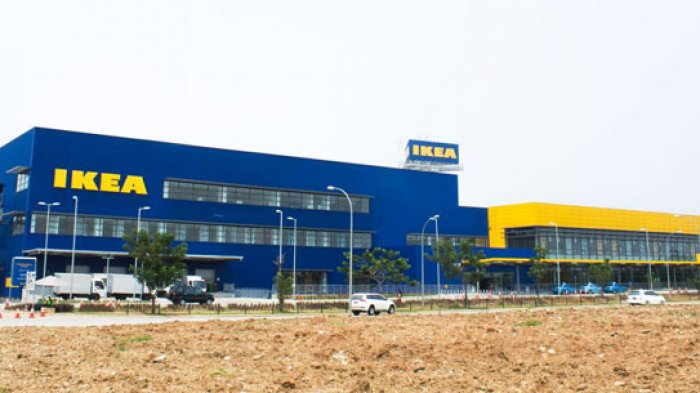 IKEA is one of the newest home furnishing and maintenance stores in Jakarta, but already one of the most popular. They already have two giant stores that are popular for their designs and instagrammable cool spots. They are also popular for the delicious Swedish food that they serve here. This Swedish-originated store is popular for its simple designs with simple color palettes, with products ranging from cleaning products to bookshelves and beddings to office utilities. IKEA puts out their catalogs on the IKEA website so you can order and do your payment online, and a contact person to help you sort out your best picks. One-click away and you'll find your perfect furniture knocking on your door.
Address: Jl. Jalur Sutera Boulevard Alam No.45, Kunciran, Sutera, Kota Tangerang, Banten 15320 / Jl. MH. Thamrin, Citaringgul, Kec. Babakan Madang, Bogor, Jawa Barat 16810
Contact Number: +62811 8612 778 (Alam Sutera) / +62811 8612 776 (Sentul)
Ace Hardware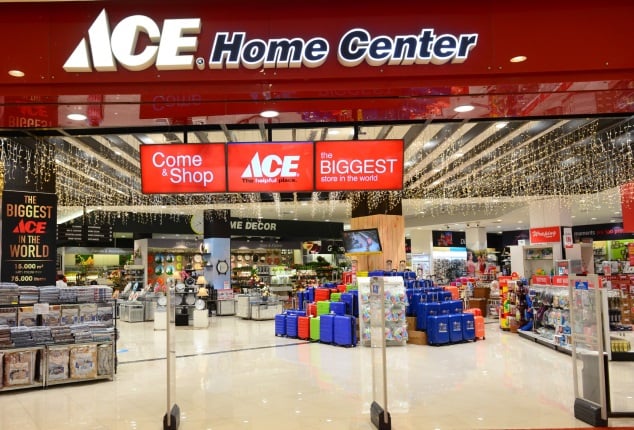 In their 25 years in Indonesia, Ace Hardware has proved to be reliable for any home need. They have spread out their stores all over Jakarta and even several other areas in Indonesia, so they mean it when they say that they will help your every need. You can find their outlets and stores in areas nearest to where you live and find items home needs like electronics, furniture, kitchenware, and so on. Always one to make improvements, Ace has made it available for you to cruise your items options online or even have their best sellers to guide you through the process. Make sure to check out the list of the WhatsApp numbers of the stores near you!
Contact Number: 1500-582
Fabelio
Fabelio is one of Indonesia's newcomers on the retail business, but already one of the best. Based in Jakarta, Fabelio has many showrooms located in all parts of Jakarta. Because of this, thankfully you don't have to drive to a specific showroom to know what they have in store. The best feature offered by Fabelio, other than ordering from their websites and WhatsApp account, is Projek Fabelio, where you can correspond directly to their assigned interior designer. These consultations will guide you to the perfect items to make your dreams come true.
Contact Number: +62822 6033 3593
Mr. DIY
The best thing about Mr. DIY stores is how accessible their offline stores are to customers as well. Mr. DIY has many stores in many shopping malls, so you can get what you want while you're walking around in malls. Mr. DIY is a good place for you to find the usual housing items, automotive, cleaning products, even cosmetics. They weren't kidding when they said that they would give you the best items at the best prices! Like many other stores, Mr. DIY offers online shopping for customers, ensuring ongoing shopping in different situations, and easing the process of your home maintenance anywhere you are.
Contact Number: 021-30022789 (Customer Care) / +62811 9789 107 (WhatsApp orde)
Depo Bangunan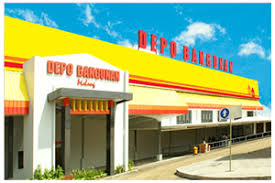 Depo Bangunan introduces themselves as the supermarket of building materials, and their service gives out exactly that. Depo Bangunan comes as a website where you can find the items to build your materials or to set out electronics, giving their catalog on the website to be bought directly there, and then sent to your house. They truly give out products ranging from flooring, hand tools, flooring and plumbing, and still many more. You don't have to be a member to order from them, but you get better deals when you're a number. They now offer service to many cities outside Jakarta, expanding their magic to Indonesia as a whole.
Contact Number: 5312-0808; 5312-0008 (Jakarta)
Mitra 10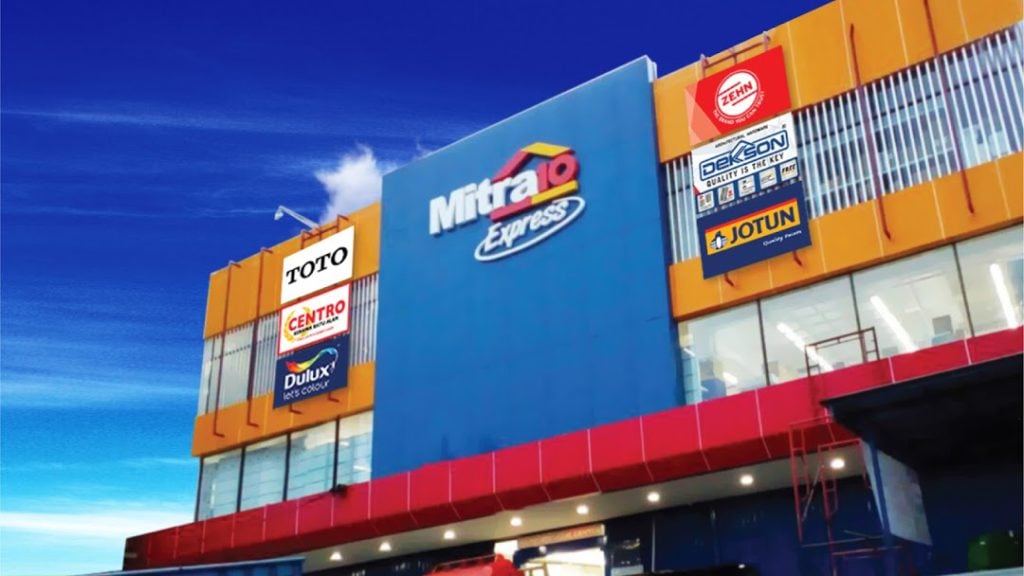 Mitra 10 rounds out our list for the best online retail stores in Jakarta. They have several warehouses in Jabodetabek and several cities outside it as well. Mitra 10 allows you to buy home improvement items based on brands that they collaborate with or the category of the items that you need: from building materials to bathroom maintenance items. They renew their catalog on the website regularly for this, so you can find your favorite items after comparing the price and quality of the available things. After you find what you need and pay for your things, you only have to wait to get them delivered!
Contact Number: +6287-884-821-089
With all the residents in Jakarta building their own dream homes with their ideas, these websites and companies aim to get you the perfect items that you need to take your homes to the next level of beauty and comfort. With everything that you have going on, they acknowledge that you might want to have an easier process of elevating your home quality. These companies tell you that now you can! In any and every situation, you only have to choose items, make your payments, and wait for your orders to come down! Click and wait, what a good life that you have.