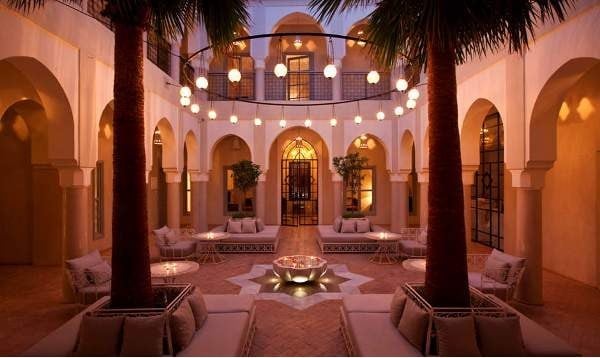 Local Guide
Best Places to Host Private Events in Jakarta
The social life in Jakarta is known to compare to no other. Knowing Jakarta locals are always up for events, there are many places in Jakarta meant for party hosts to search for their perfect place. Menteng is one of those areas, found in Central Jakarta. Being one of the glamorous areas in the old ages, Menteng is known for places that ooze class and elegance, but with their unique characters still sparking. The gorgeous architecture, mixed with their lovely ambiance, is sure to make your events very memorable for the guests.
To have a party in Central Jakarta is also strategic for your guests, as the heart of Jakarta is easily found, with many transportation options as well. The best thing about making your events in these places is that catering is usually included, giving you the ultimate taste of Indonesian food that no one else can top. If this strikes as something that interests you, check out our best places to host private events in Menteng.
Plataran
Plataran Menteng occupies a three-story Dutch colonial house, each floor featuring a different theme of Indonesian-Dutch colonial architecture. This regal house offers many rooms in the house named Tanjung, Cendana, Gaharu, Kebaya, and Kawung, our favorite. You can choose the room that suits your number on your guest list and the design that you like the most. There are many ways Plataran shows their impeccable quality, from their interiors to their beautiful backyard. Along with traditional Indonesian food in authentic dishes and tasting menus, Plataran caters events ranging from corporate purposes to weddings. It is no secret that Plataran is one of Jakarta's most prestigious restaurants, and they're not afraid to show why.
Address: Jl. HOS. Cokroaminoto No.42, RT.6/RW.4, Gondangdia, Kec. Menteng, Kota Jakarta Pusat, Daerah Khusus Ibukota Jakarta 10350
Website: https://www.plataran.com/
Capacity: 300 people
Facilities: Private elevator, separable wedding and meeting venues, exotic and authentic table settings, prayer room, complimentary WiFi, and regular cultural and live music performances.
Contact: (021) 29627771
Seribu Rasa
With the name Seribu Rasa (A Thousand Flavors), they put what they claim into reality. The specialty of this restaurant is truly the Indonesian food that they provide so deliciously, capturing the many flavors of local food while elevating it to a new level. Seribu Rasa has expanded their territory to shopping malls, although their restaurants are still what they highlight. The Indonesian culture is the muse of the restaurant and it is shown in the architecture. They show Indonesian pride in every corner of the restaurants, never shying away from their true self. With good food and a gorgeous place, every event you hold in Seribu Rasa will be one you'll never forget.
Address: Jl. H. Agus Salim No.128, RW.5, Menteng, Kec. Menteng, Kota Jakarta Pusat, Daerah Khusus Ibukota Jakarta 10310
Opening Hours: 11AM-8PM
Website: http://arenacorp.com/seribu-rasa/
Contact: (021) 3928892
Rumah Maroko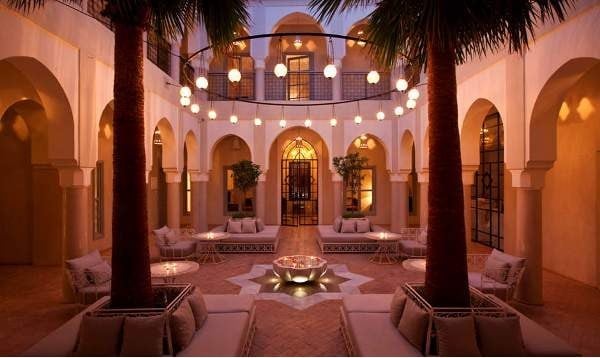 If you're looking to make a themed-events without flying to another place, Rumah Maroko is a place to do it. Bringing Moroccan vibes to you, this house gives you many types of events you can hold here. From yoga sessions to wedding receptions to Halloween theme parties, all you can imagine can be done in Rumah Maroko. With the availability of the swimming pool area, you can make it an outdoor or indoor event: anything that would go with you! This beautiful house is often used by musicians and artists to release their new albums or artworks. You can see why the beautiful and elegant architecture can't be found in any other place than here.
Address: Jl. Tasikmalaya No.4, RT.2/RW.5, Menteng, Kec. Menteng, Kota Jakarta Pusat, Daerah Khusus Ibukota Jakarta 10310
Website: https://www.instagram.com/rumahmaroko/?hl=en
Contact: (021) 3151107
Rumah Imam Bonjol
Another one of Menteng's treasures is Rumah Imam Bonjol, a beautiful mansion also found in Menteng. Rumah Imam Bonjol is an expert in creating the most perfect event environment for you, whether it be for business or pleasure. They give out services for your events regarding meetings, birthdays, anniversary dinners, and any form of celebration you need. This mansion is equipped with amazing cooks ready to serve you and your guest's food with second-to-none quality, according to the menu that you get to pick yourselves. How much over the top your event may be, Rumah Imam Bonjol sure can handle it.
Address: Jl. Imam Bonjol No.66, RT.2/RW.5, Menteng, Kec. Menteng, Kota Jakarta Pusat, Daerah Khusus Ibukota Jakarta 10310
Website: http://rumahimambonjol.com/
Contact: (021) 3154532
Bunga Rampai
The last wondrous place for you to make your cool events in Menteng is Bunga Rampai, a restaurant best known for its antique architecture (other than the amazing food, of course). Like many old buildings in Jakarta, Bunga Rampai also maintains their Dutch colonial design, while giving you Indonesian feels, too. Coming here, you're going to experience Jakarta in its most luxurious state, and your guests will feel nothing short of royals. Sitting in these elegant dining rooms, you will be served Jakarta's best food that you can't find anywhere else. This impeccable experience you can have in Bunga Rampai is something you won't ever forget, whether you're the host or the guest!
Address: Jl. Teuku Cik Ditiro No.35, RT.10/RW.5, Menteng, Kec. Menteng, Kota Jakarta Pusat, Daerah Khusus Ibukota Jakarta 10310
Contact: (021) 31926224
These five amazing mansions in Menteng are proof that you don't need to go far to feel like royals. If you like to make out-of-the-world events and please your guests with the utmost quality in Jakarta, Menteng is the way to go. There is no denying that Indonesian food is part of the best foods in the world, and what better way to enjoy it than in these restaurants? Delicious food, delightful ambiance and dashing architecture dare to try holding your events here? Also, don't forget to see other recommendations on our blog!
Read Also: 6 Best Fine Dining Restaurants in Jakarta for Your Special Night