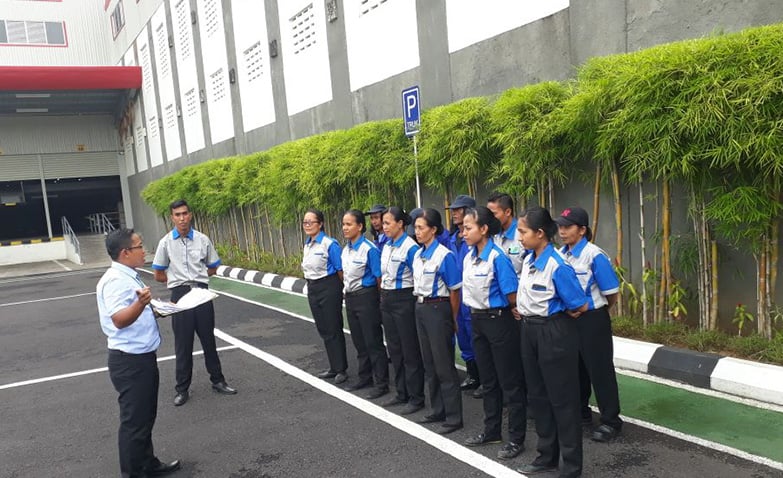 Living in Jakarta ain't that easy. With the constant responsibilities, works, and traffics, everybody seems to demand your time. Lots of people that come from a middle-to-high economic background, is quite common to hire and use housekeeper service to help them manage their time. The housekeeper is a job where people have to clean other houses. People have known the term housekeeper as a maid or servant. Not only for house owners, even if you are a business owner, construction owner, or happen to conduct events, parties, or celebrations, you can also use the housekeeper services from the providers in Jakarta. If you are currently looking for housekeepers in Jakarta or maids in Jakarta, here we give you some suggestions on trusted housekeeper providers in Jakarta you can get!
1. Kasicare
KasiCare is an expat-friendly housekeeper provider who connects people or ex-pats who needs housekeeping services. They provide nannies, maids, housekeepers, home cooks, drivers, and caregivers looking for Live In/Out positions, full time or part-time who have recommendations from ex-pat families and experience overseas. You can expect a very good quality with good attitude workers since all of the workers accepted has to go through the various process from screening to interview and background check. It's very recommended!

Website: https://www.kasicare.com/
Email: info@kasicare.com
Phone Number: +62877-4314-1522
2. Go-Maid Agency
Go-Maid agency is a human resource company that provides maid, nanny, chef, gardener, driver, office-cleaner, etc. Go-Maid has also opened its service in Thailand and Vietnam. Their mission is to create a platform for job security in Asia to help people have an independent and happy life. It aims to provide our best service from the start until placement, and even after placement. Go-Maid Agency started in 2018 is an experienced agency, as a joint venture with Ayasan Service. Ayasan Service is a number 1 agency services in Thailand that has offered about 3000 clients. Customers do not have to worry about the reliability of our workers since Go-Maid also does a background check and criminal check. They do not accept an online interview, so it has to be conducted face – to – face. All of the personal documents of the workers such as ID Card and visas will also be kept to guarantee the safety of their housekeepers.
Email: info@gomaid-agency.com
Whatsapp: +62818-0759-0555
Skype: Gomaid Agency
Address: Rukan Golden 8, Jalan Panjang, Jl. Kedoya Raya No.8D, RT.5/RW.11, Kedoya Utara, Kec. Kb. Jeruk, Kota Jakarta Barat, Daerah Khusus Ibukota Jakarta 11520, Indonesia
3. Tukangbersih.com
Tukangbersih.com provides professional cleaning services or housekeeping services for households, administrative offices, and commercial offices with hotel standards. You can order from the website or through customer service to give ease to customers anytime through any platform especially tech-platform. Tukangbersih.com is also part of the eco care company, the biggest company in the hygiene system. It has 25 years of experience in the hygiene industry through toilet-cleaning service and it also prioritizes the quality, value of service, and the image of the brand in the eyes of the customers. It also commits to taking care of the ecosystem by reducing the usage of chemical products.
Website: http://tukangbersih.com
Phone Number: 1500166
Address: Grand Slipi Tower Suite AL 36th Floor Jl. S. Parman Kav.22-24, Jakarta 11480
4. Bintoro Clean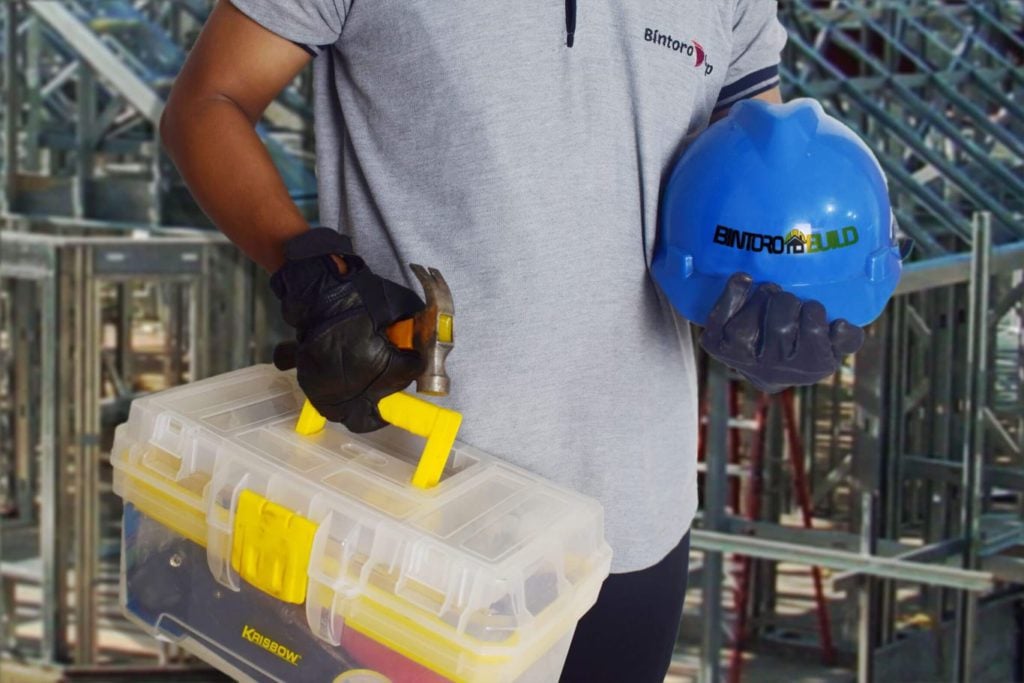 Bintoro Clean provides one-step services in cleaning service, general cleaning, and special cleaning service. Bintoro Clean is one of our recommendations since the workers are highly-experienced with the management being well-disciplined and professional. Their cleaning services are targeted for house, office, school, apartment, and daily services. General Cleaning is the cleaning services for renovation, construction, and can be done in every 3 months. Specialist cleaning service is for cleaning sofa, carpets, bathroom, spring bed, ceramic, marbles, cars, etc. They are one of the best housekeeper providers that you'll want to try.
Email: marketing@bintoroclean.co.id
Phone Number: (021) 2271 4641 / 0821 1212 2020
Address:
– Gedung Palma One Lantai 5 Suite 500 Jalan H.R. Rasuna Said Blok X-2 Kav. 4, Kuningan, Setia Budi,
– Jalan Kebembem Raya no. 6, Lenteng Agung, Jagakarsa, Jaksel, 12620
5. Sinergi Integra Services
If you have a construction site and looking for a cleaning service provider, Sinergi might be the one for you. It also provides maintenance for its customers. Sinergi has been trusted by many clients from small businesses to big ones, and commercial or private. It also strives to achieve cost-effectiveness which will be very beneficial for business owners in terms of the financial department. All the workers from Sinergi are highly trained to fulfill the requirements and standard of cleanliness expected. They even learn about the chemicals used, what equipment, what methods, etc. To maintain the quality, it ensures the constant quality check by the supervisor through feedback from customers and the real result done by the cleaners.
Email : info@sinergi.co.id
Website: http://www.sinergi.co.id/
Phone Number: +6221 569-678-82
Address: Jalan Prof. Latumenten Raya No. 16, Grogol – Petamburan, RT.2/RW.6, Jelambar, Kec. Grogol petamburan, Kota Jakarta Barat, Daerah Khusus Ibukota Jakarta 11460
6. Patra Supplies & Services
Patra Supplies & Services offers wide ranges of services from laundry, housekeeping, catering & procurement. The housekeeping provided including laundry, gardening, commissary, and housekeepers. It is internationally standardized and has gained a certification. Many companies like Bentoel Group and Pertamina that uses their services. They also provide other services like procurement and catering.
Website : https://www.patrass.com
Email: patrassjkt@gmail.com
Phone Number: +6221 – 7884.3534, +6221 – 7884.3514 ( FAX )
Address:
PT. Patra Supplies and Services
The Garden Center 5th Floor, Unit 5 -01, Cilandak Commercial Estate, Jl. Raya Cilandak KKO Jakarta Selatan Indonesia – 12075
Read also : Jakarta's Top 10 Courier Services
7. Clean Inc
Clean Inc is a houskeeper provider that provides cleaning services for houses, apartments, offices, companies, etc. Clean Inc has values of integrity, respect, loyalty, and creativity of every talent individually. Clean Inc has been used by several companies and business in Java. The cleaning services include sweeping dust, cleaning kitchens, bathrooms, hydro cleaning for beds, sofa, and rugs cleaning. Clean Inc provides all the chemical substances, tools, etc. If you also conduct events or celebrations such as wedding parties, engagements, birthday parties for children, exhibitions, products launching, or political events, Clean Inc also accepts that kind of service. It also accepts requests for hygiene services by putting cleansing tools. It also cooperates with business, commercials, property agents, to clean their units. Some of the clients have conducting big events, hospitals, schools, restaurants, and properties.
Email: info@cleaninc.id
Website: https://www.cleaninc.id/
Phone Number: +6221 2252 0068
Address :
– Green Lake City, Rukan Sentra Niaga Blok B8
– Duri Kosambi, Cengkareng, Jakarta Barat, Indonesia
And there you have it! These are some of the best options for housekeeper services in Jakarta. If you're an ex-pat or came from the countrysides and having a zero clue on where to find housekeepers in Jakarta, this list might help you. Go give it a try and don't forget to leave honest reviews regarding how much your place is cleansed! You might even find the right housekeeper to work for a long period of time!