Finding high quality of International schools in South Jakarta is not a hard task. This elite area of Jakarta is home for world-class international schools, making it very suitable for expats who want to live here with their families. Lots of international schools in this area are targeting expatriates. The cost of international schools with world-class facilities is relatively high and lots of them have to be paid in US dollars currency. The curriculum choices such as IB or Cambridge give students better opportunities to International exposure and chance to get into top world universities in the world. Here are some recommendations of International Schools in South Jakarta that are ex-pats friendly:
Read also: 5 Must-Visit Libraries around Jakarta
1. Jakarta Intercultural School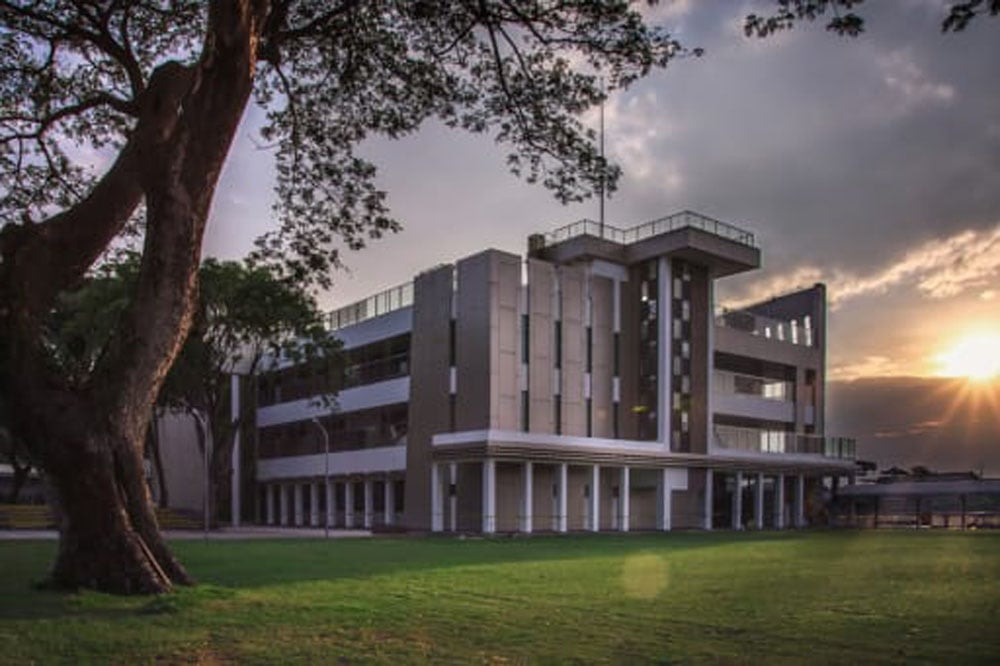 It was established in 1951, and aim to educate expatriates in Indonesia. The comprehensive-inquiry based curriculum is to prepare the students to be the best in the world. JIS has two Elementary School campuses: Pattimura Elementary (PEL) and Pondok Indah Elementary (PIE). PEL is on the site of the original JIS campus and is closer to the Sudirman Central Business District (SCBD). PIE is part of the main JIS campus and is adjacent to the Cilandak campus for Middle School (Grades 6 to 8) and High School (Grades 9 to 12). The facilities provided by JIS are including 184 classrooms, 18 science laboratories, 6 gymnasiums, 6 sports fields, 4 libraries with some 130,000 titles, 3 swimming pools. JIS is one of the few to provide both the IB and Advanced Placement (AP®) programs, deepening our commitment to providing the guidance and mentorship needed.
Address:
Cilandak Campus
Jalan Terogong Raya No. 33, Jakarta 12430, Indonesia
Pondok Indah Campus
Jalan Duta Indah III Pondok Indah, Jakarta 12310, Indonesia
Pattimura Campus
Jalan Pattimura Blok I no 2 Kebayoran Baru, Jakarta 12110, Indonesia
Phone Number: (021) 50989555
Website: https://www.jisedu.or.id/
Tuition Fees: Rp361.000.000,00 – Rp478.600.000,00
2. Australia Independent School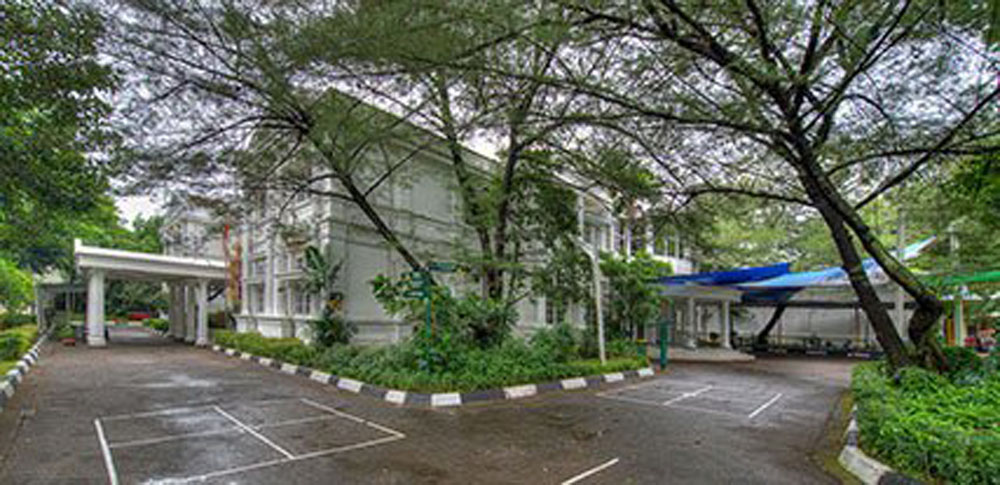 As an international school in Indonesia with recognized excellence and quality programs, Australia Independent School Indonesia is an authorized school that is aligned with international educational bodies including CIS (Council of International Schools), IB World School, Australia International School Association, and ACT. The Curriculum used is an integrated Australian curriculum that is broad, balanced, and challenging program from preschool through to year 10. There are also various sports activities to support the talents of each student's Tennis, Soccer, Gymnastics, Table, Tennis, Tae Kwon Do, Golf, Netball, Touch Rugby, AIS Swim Program (Beginners), AIS Nippers Program (Advanced Swimming).
Address:
Kemang Jakarta
Jalan Kemang Timur No 81 Jakarta, Jakarta Selatan 12730
Phone: (021) 71792949
Pejaten Jakarta
Jalan Pejaten Barat No 69, Jakarta Selatan 12510
Phone: (021) 7821141
Website: https://www.ais-indonesia.com/
Tuition Fees: Rp83.700.000,00/year – Rp385.800.000,00/year
3. ACG Jakarta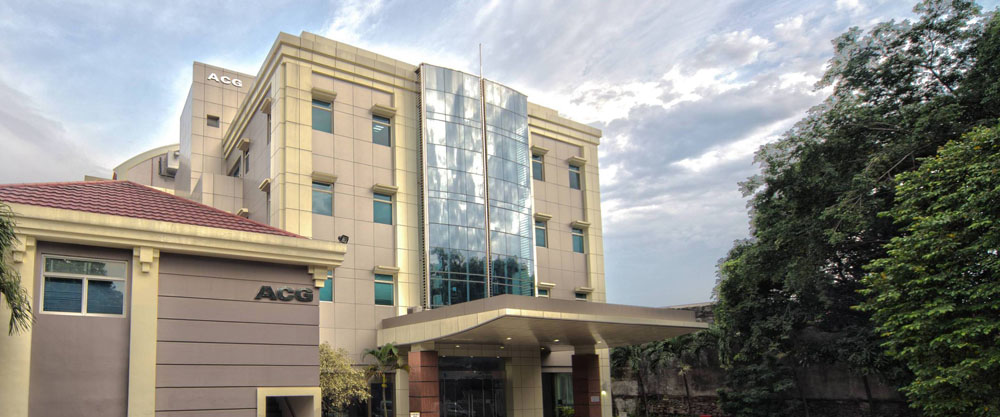 ACG school provides education from kindergarten to grade 13 for students who seek world-class education in South Jakarta. The values that are enhanced throughout the learning activities are Excellence, Integrity, partnership, and compassion. The facilities in this school are two science laboratories, library, music and art rooms, and incorporates a Musholla (Prayer Room) to support the diversity and values that underpin the school, a multi-purpose gymnasium, swimming pool, multi-sports covered court and a junior soccer field provide numerous sporting and recreational opportunities for the student. The students also provided by housing systems, sports, & co-curricular activities. This school also provides bus facilities for students.
Address: Jl Warung Jati Barat (Taman Margasatwa) No 19, Jati Padang, Pasar Minggu, South Jakarta 12540, Indonesia
Phone Number: (021) 2978 0200
Website: https://jakarta.acgedu.com/
Tuition Fees: Rp100.000,000/year – Rp300.000.000,00/year
4. Nord Anglia School Jakarta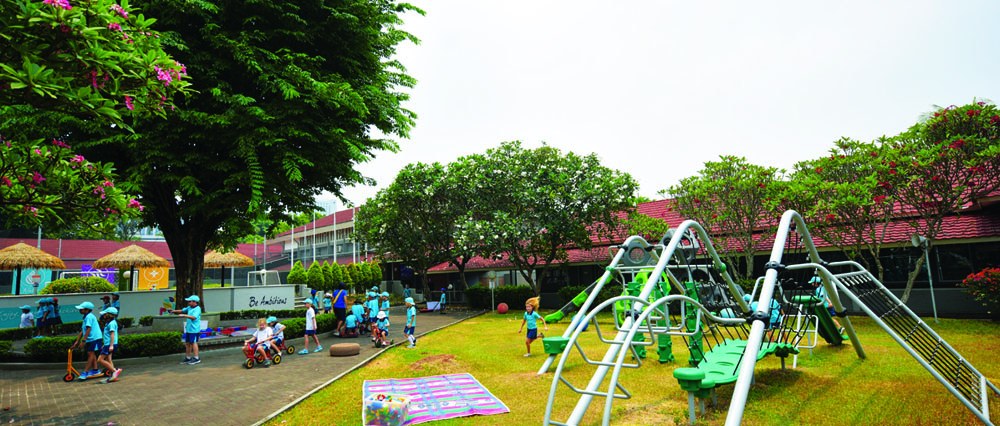 It offers British International Education to early years and primary students and located in a quiet area in South Jakarta. It provides world-class learning, green sanctuary, a fresh approach to education, and the warm relationships between teachers and children. The curriculum is a blend of International Primary Curriculum (IPC) & the British National Curriculum. It also provides Dutch languages and English as an additional language. The facilities provided in this school including a gym, two swimming pools, a football field, basketball courts, and a soft play space for our youngest students. This school also provides a healthy environment for each student such as healthy eating, wellbeing, physical education, etc.
Address: Jl. NIS Kenanga Terusan No.1, RT.4/RW.3, Cilandak Tim., Jakarta, Kota Jakarta Selatan, Daerah Khusus Ibukota Jakarta 12560
Phone Number: (021) 7823930
Website: www.nordangliaeducation.com
Tuition Fees: Rp87.000.000,00 – Rp275.000.000,00
5. Mentari Intercultural School (MIS)
MIS Jakarta is a full IB World School and top of the line of an academic institution. It is developed under Yayasan Perkembangan Anak Indonesia along with another 3 schools. It's a university or college preparatory that offers broad and challenging education to each student. It offers an education program from grade 1 – grade 12. In fact, MIS is one of the International Baccalaureate middle years program world school in 2008 and 2015. It aims to build and sharpen the hard work, creativity, communication skills, and create learning environments. MISJ aims to develop well-rounded students with a passion for learning who will be future leaders in our country. The facilities inside this school including laboratories, libraries, libraries, classroom with playground, fitness areas, swimming pool, cafeteria, computer laboratory, etc.
Address: Jl. H. Jian No.2, RT.4/RW.3, North Cipete, Kby. Baru, Kota Jakarta Selatan, DKI Jakarta 12150
Phone Number: (021) 72794870
Website: https://mis.sch.id/
6. Ichthus School
There are 2 campuses of Ichthus schools which are Ichtus South Campus and Ichtus West Campus. Ichthus comes from the Greek word means "fish". The goal for every Ichtus students is to have an intimate relationship with Christ, strive for excellence, respect, learn to be humble, be inquisitive, creative, develop appropriate morals, values, be lifelong learners, etc. It is accredited by credible and well-known associations such as WASC (Western Association of Schools and Colleges) and ACSI. The school provides education from primary, secondary, A level and University Entrance. It also facilitates after-school activities for each student such as soccer, chess, basketball, modern dance, science class, cooking class, and taekwondo. It is a Christian international school that implements Christian values to every student with the Cambridge curriculum.
Address: Jalan Caringin Barat No 1 Cilandak Barat – South Jakarta
Phone Number: (021) 7590 8850
Website: https://www.ichthusschool.com/
Tuition Fees: $5,000/year – $ 20,000/year