West Jakarta is home for some big national school, national plus school, with religious values instilled. This area is also surrounded by both Jakarta inner ring road and Jakarta outer ring road, malls, and shopping centers, making it quite strategic for educational institutions.  Lots of property business such as housings, apartments making this side of west Jakarta that is close with some schools as selling points to increase the price. If you're currently looking for a school for your children near this area, this article was made for you. Here, we make a list of some good quality of schools in West Jakarta from International or National School. Take a look!
Read also: 5 Best Daycares Around West Jakarta
When in West Jakarta: Things to Do
1. Bina Bangsa School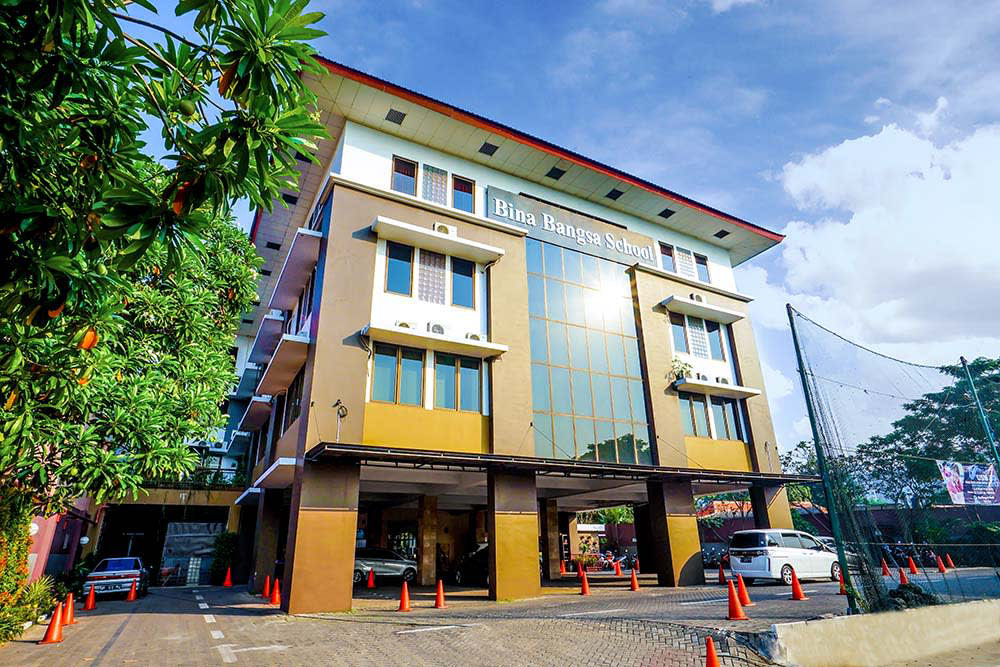 It was established in 2001 using the program of Cambridge, IGCSE, and A level. The A level test is part of the requirements to be accepted into top universities such as Harvard, MIT, Yale, Stanford, Cambridge, Oxford. They also integrate Christian Values in the education system. Bina Bangsa has also built 6 of its campus which located all across Indonesia from Malang, Jakarta, Semarang, Bandung, Balikpapan. The popular program is the bilingual class where students are encouraged to use 3 languages which are English, Mandarin, and Chinese. The students who graduate from Bina Bangsa School are also widely-known to be accepted in worldwide universities in Australia, the USA, Canada, UK, etc. Moreover, the curriculum plants the discipline values and adopts the Singapore curriculum.
Address: jalan Arjuna Selatan kav 87 Kebon jeruk Jakarta Barat Indonesia -11530
Phone Number: 021 5328833
Tuition Fees: From $8,100/year – $14,500/year
Website: binabangsaschool.com
2. IPEKA International Christian School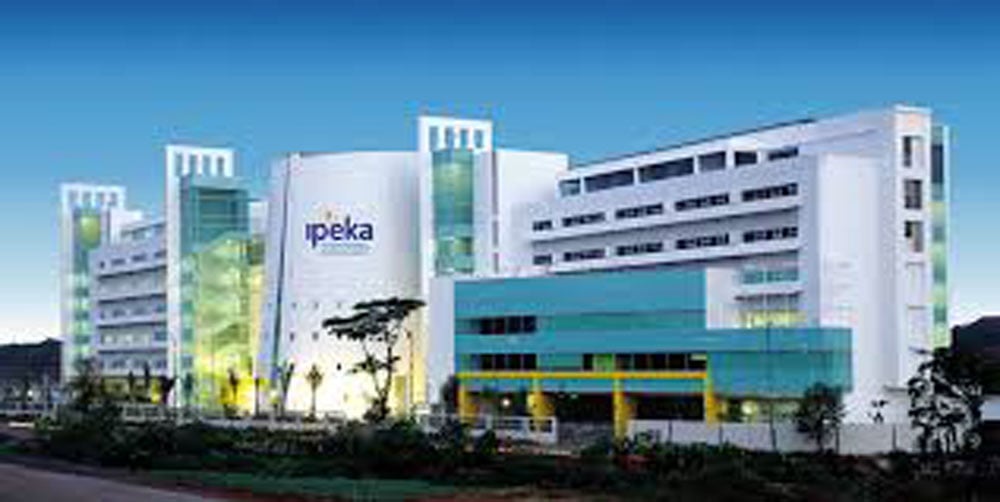 IPEKA Christian School was established by a Chinese pastor called William Ho, along with other church leaders to provide good quality of Christian Schools for children. The three main objectives of this school are to educate the nation, provide education of the highest standards, and to serve the Lord Jesus Christ through education. IPEKA itself, in Bahasa stands for Ilmu (Knowledge), Pengharapan (Hope), and Kasih (Love).
IPEKA Integrated Christian School was built in 1999 to provide the Christian community with an international standard of education for their children. English is the main language for daily communication, with Mandarin also being taught to give students additional knowledge globally.
This class uses strong college prep, American & Australian curriculum. This also accredited by WASC (Western Association of School & College) and ACSI (Association of Christian School International), means that it is highly suitable for students who want to continue their studies in top universities around the world. From grades 1-6, the students will use the New South Wales Curriculum with a variety of textbooks from America, Australia with biblical principles.
Address: Komplek Taman Meruya Ilir Jalan Batu Mulia Blok K, RT.11/RW.7, Meruya Utara, Kec. Kembangan, Kota Jakarta Barat, Daerah Khusus Ibukota Jakarta 11620
Phone Number: (021) 58905890
Website: ipeka.org
3. Springfield School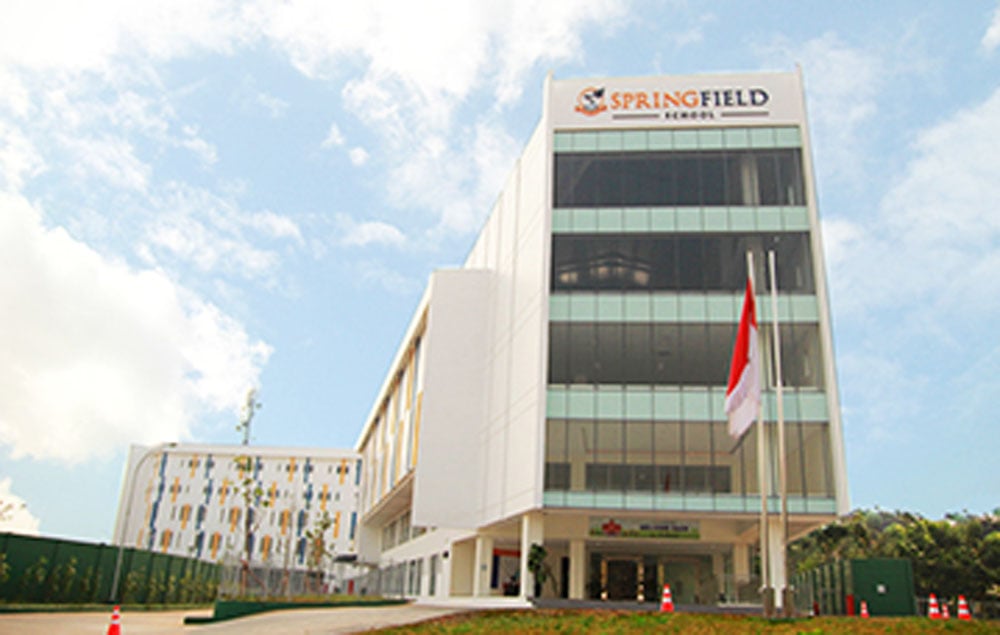 Springfield was built in 1998, provided International education for students from Toddlers, to Grade 12 students with Cristian Values. Students are also empowered to be a leader by sharpening their skills and knowledge. The interesting things are, children are foster to grow in a multicultural environment. The curriculum is Cambridge, and proudly Springfield students achieve the highest mark in Indonesia on their Cambridge IGCSE, AS and A Level English examinations. The main language is English but students are also taught Mandarin and tested with the HSK exam, the well-known exam for non-native speakers. The facilities in this school, including art rooms, library, play areas, music centers, ICT, laboratories, kitchen, basketball courts, and field.
Address:
(Grade 9-12) Jl. Pulau Tidung, Taman Permata Buana, West Jakarta – 11610
Phone: +62 21 5835 2448
(Primary 4 – Grade 8) Jl. Pulau Selayar 1, B/1, Taman Permata Buana, West Jakarta – 11610
Phone: +62 21 5830 4383
(Toddler- Primary 3) Jl. Pulau Sebaru L4/1, Taman Permata Buana, West Jakarta – 11610
Phone: +62 21 5835 7830
Tuition Fees: Rp30.000.000,00 – Rp40.000.000,00/ 6 months
Website: springfield.sch.id
4. Raffles International Christian School Meruya
The first campus of Raffles Christian Group Schools is founded by Mr. William Soeryadjaya (A renowned entrepreneur in Indonesia and founder of the Astra Group) and Mr. Radius Prawiro (The former Minister of Finance of The Republic of Indonesia) in consultation with the Singapore Teacher's Union. Raffles Alumni is known to be accepted in TOP 100 universities around the world. Raffles students have produced top students in Indonesia for Cambridge examinations. The Raffles Christian School offers Cambridge AS and Advanced one year & two-year program respectively for learners aged 16 to 19 years. They offer education for Pre-primary, primary, secondary, junior college, and raffles college.
Address: Jl. Meruya Ilir Raya No.89, RT.1/RW.5, Meruya Utara, Kec. Kembangan, Kota Jakarta Barat, Daerah Khusus Ibukota Jakarta 11620
Phone Number: (021) 5867548
Website: raffles-international.org
5. Global Sevilla Puri Indah Campus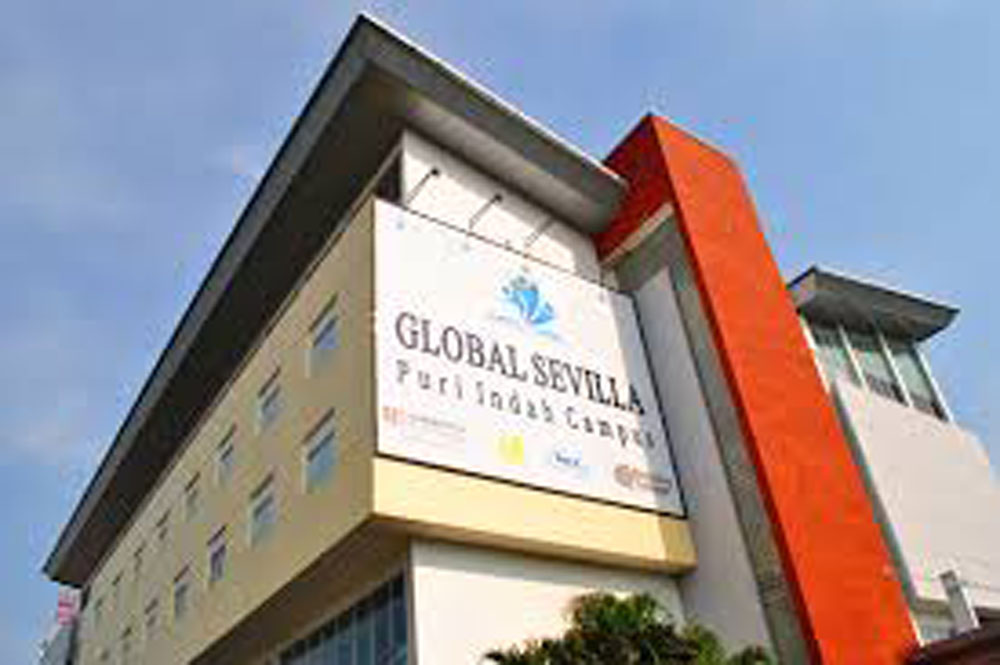 The concept of education in this school is based on these values, which are: balance education, character-based, and mindfulness-based so the students will be less like to get stress and anxiety. The students are also encouraged to join social activities to contribute something to society. Global Sevilla School hopes to instill in all our students the school's core values of giving, compassion, and self-control through the "Compassion in Action" program. It provides education from kindergarten, primary,& junior high school. The school uses the International Early Years Curriculum(IEYC) curriculum Playgroup and Kindergarten provided by Fieldwork Education, United Kingdom. From grade 1 – junior high school, students will be started to teach by the Cambridge curriculum. The facilities provided in this school including a swimming pool, an outdoor basketball court, a grass soccer field and a gymnasium for badminton, basketball, and futsal.
Address: Puri Indah CampusBlok JJ, Jl. Kembangan Raya No.1, RT.2/RW.3, Kembangan Sel., Kec. Kembangan, Kota Jakarta Barat, Daerah Khusus Ibukota Jakarta 11610
Phone Number: (021) 5806699
Tuition Fees: Rp25.300.000,00 /year
Website: globalsevilla.org
Besides looking through their website, it is also important to gain some information from parents and the community. Plus, don't forget to ask your children preference about several school options. Good luck!