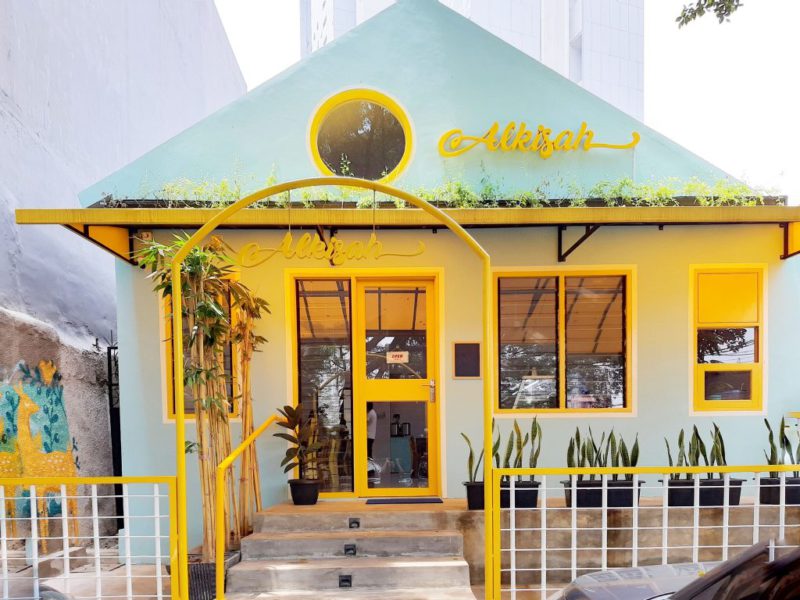 Indonesia is known for many things, besides Bali, one of the most legendary ones is food. Indonesia, located in Southeast Asia, has been home to many different cultures. Given its location, trade, and colonial history, it has been influenced greatly by different parts of the world. It has a very diverse population consisting of many different ethnic groups, with over 633 ethnic groups in Indonesia.
As a result, Indonesian food is very mixed, with influences from many different cultures around the world. The food is mainly influenced by Dutch, Chinese, Middle East, and Indian cuisine. These influences manifest themselves in a variety of ways, from the cooking techniques and tools used, to the exotic flavors and spices used in dishes.
The best place to enjoy Indonesian food is Warteg or Warung Tegal. Warteg is a food stall that sell food and beverages along with Jakarta's and other city streets, catering to the city's middle and low-income population.
Brief History
Nobody knows for sure when the first warteg was founded in Jakarta. Some people believe that it first made its presence felt in the capital city of Indonesia during the period between 1950-1960. It was a time when the rapid development of Jakarta grabbed the attention of those who lived in the countryside, including the citizens of Tegal, Central Java, which encouraged them to try their luck in the then-budding metropolis by becoming construction workers. This turn of event was taken advantage of by the Tegal people who were already in Jakarta to put forward food that is affordable enough for these workers.
Foods and beverages served in warteg are usually simple, catering to the population's penchant for savory, spicy, and sweet dishes served with steamed rice and over-sweetened drinks. Simple dishes such as instant noodles, fried rice, fried chicken, and tofu are served with tea, coffee, or lime water. And other classic Indonesian dishes such as satay (meat grilled in skewers), beef rendang (cooked beef in coconut milk), chicken gulai (cooked chicken in coconut milk and spices) and fish pepes (fried fish in coconut milk, spices, and chilies) are on the menu, along with spicy stir-fried vegetables, assorted soups and steamed jasmine rice.
Challenges of Jakarta's WARTEG food stall
There are currently 34,000 wartegs in Jakarta's urban agglomerations alone that are recorded by the warteg associations; thousands more are lining the streets of Jakarta unrecorded by both government institutions and private associations.
But, Many warteg owners are between 49 to 60 years old. It is very few for the younger generations, interested in opening and running warteg business. Younger generations thought that warteg is hot and lacked hygiene. And with the development of technology, such as GoFood and GrabFood, in food delivery services older generations will likely be outdated.
The rise of modern warteg
A conventional warteg is usually simply furnished with wooden benches and tables for the customers. Despite the prices being affordable, the atmosphere they offer is humbly convenient. Unlike the conventional one, modern wartegs are located in shopping malls, providing clean and spacious areas with more facilities to offer, such as Wi-Fi, and air conditioner so you don't need to worry about breaking a sweat.
1. Mbok Ndoro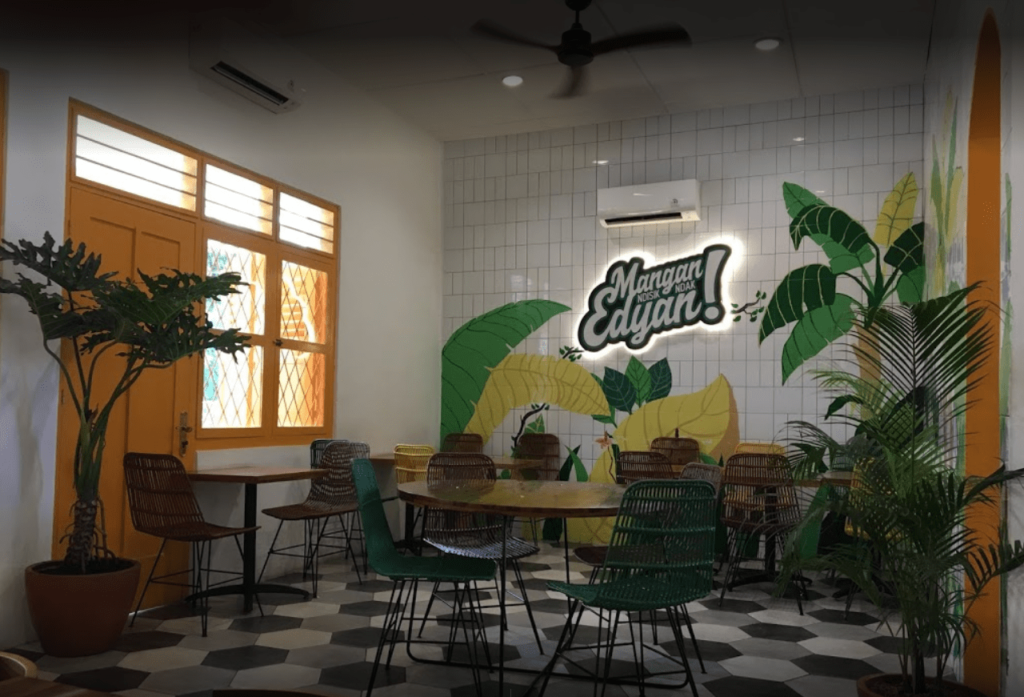 Located in M Bloc Space, Mbok Ndoro offers a wholesome experience to what modern warteg is all about. The name of this place is adjusted to the element of "rustic" which is Mbok Ndoro. Which means Mbok is a term that means 'mother' in Javanese. While Ndroro means 'master' or 'lady' so Mbok Ndoro is the great lady.
With its down-to-earth design house, using yellow and white-colored walls, Mbok Ndoro presents a variety of home cooking typical of Central Java. For example; bakmi Jawa, sego goreng, mie lethek, pepes tahu, oseng tahu sawi, cumi asin cabe ijo, oseng tumpang, and oseng mercon.
Location: RT.1/RW.1, Melawai, Kec. Kby. Baru, Kota Jakarta Selatan, Daerah Khusus Ibukota Jakarta 12160
Opening Hours: 11.00 am- 11.00 pm
Instagram: @mbok.ndoro
Read also : Indonesian Traditional Foods You Can Find in Jakarta
2. Alkisah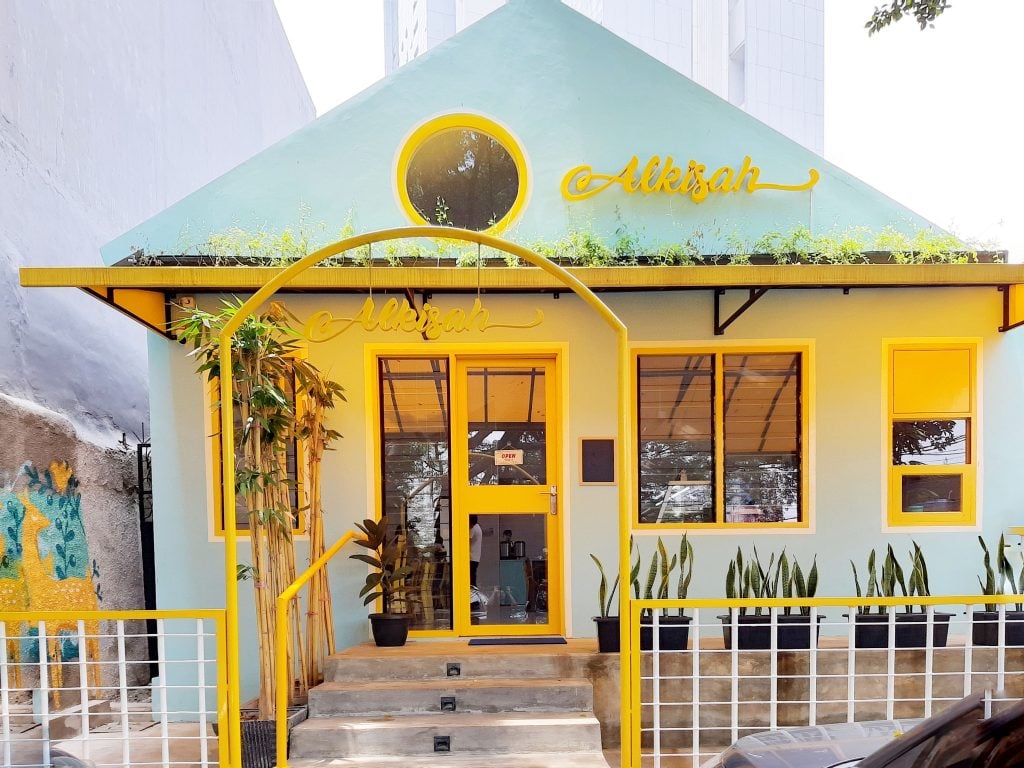 Located on Jl. Guru Mughni, Karet, South Jakarta. It's not too difficult to find this place because if you pass through, you'll be immediately stunned by the uniqueness of the shape and color of the house that is different from the others.
Alkisah is very playful and cheerful because of the nuances and ornaments of action figures, board games that are displayed on a shelf in the middle of the room. In the corner, there is also a dingdong machine and besides the indoor dining area, there is also an outdoor backyard section.
Don't forget to check their rotated regular menu as they update it on Instagram daily, or we suggest sampling special menus such as the ever-healthier noodle Mie Shirataki, Nasi Ayam Gandum, Nasi Campur Jawa, and Nasi Langgi.
Location: Jl. Guru Mughni No.55, RT.1/RW.3, Karet Semanggi, Kecamatan Setiabudi, Jakarta, Daerah Khusus Ibukota Jakarta 12930
Opening Hours: 08.00 am- 10.00 pm (Mon-Sat), 08.00 am- 05.00 pm (Sun)
Instagram: @alkisah.rasa
3. Ruma Eatery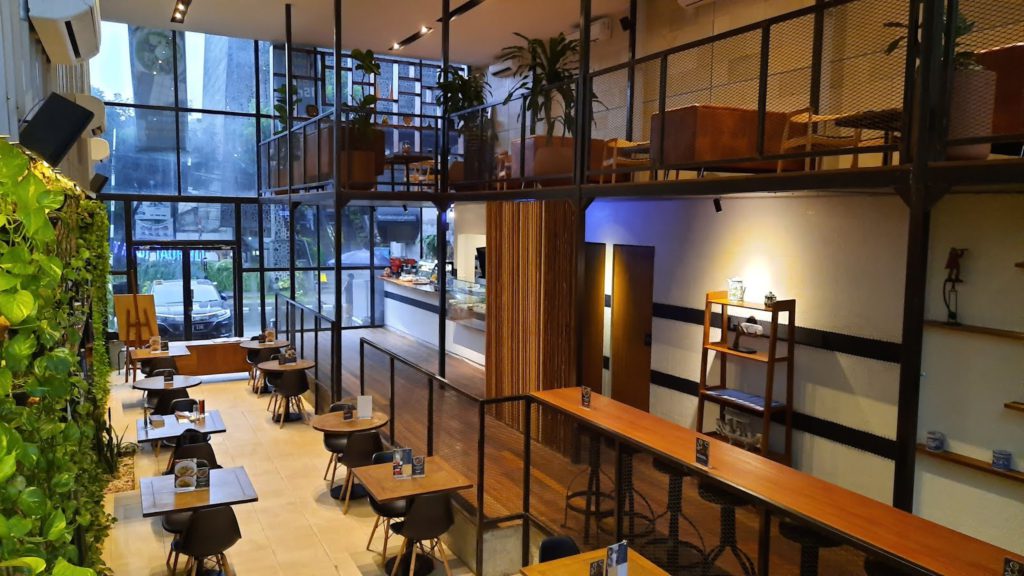 Ruma eatery is a hidden gem in Kebayoran Baru, although it looks like a coffee shop at a glance, this restaurant offers the concept of Indonesian food like in a warteg. Because the menu is taken from the buffet table where the cooked food is presented.
Be sure to taste their signature Nasi Daun Jeruk, Oseng Jagung Buncis, Empal Manise, and Ayam Panggang Suwir and if you're keen to take an afternoon break, their assorted cakes and coffee are decent too.
Location: Jl. Cipaku I No.16A, RT.1/RW.4, Petogogan, Kec. Kby. Baru, Kota Jakarta Selatan, Daerah Khusus Ibukota Jakarta 12170
Opening Hours: 09.00 am- 09.00 pm
Instagram: @rumaeatery
So, when you are in Jakarta, and you cross nearby the place, be sure to make a stop! Warteg will give you the best experience to be a local!