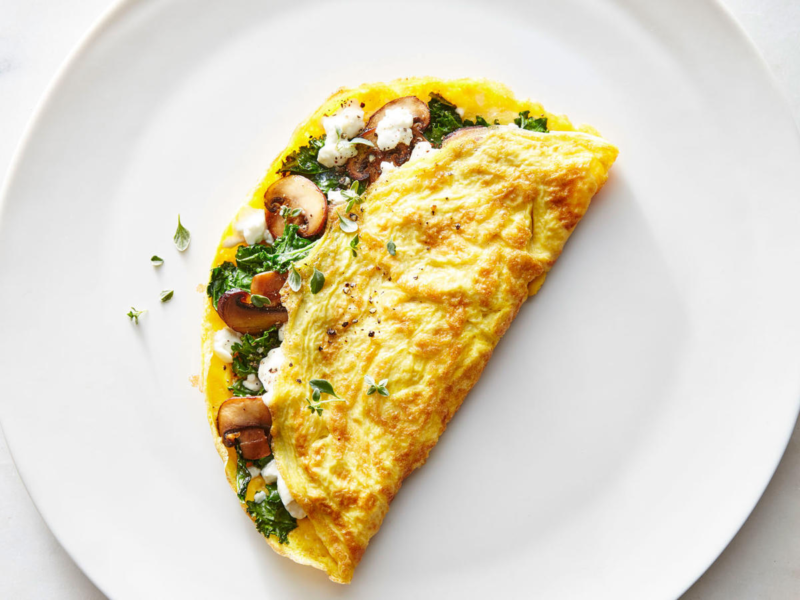 Not all offices or schools provide lunch for their employees or students, so you inevitably have to buy lunch out. Eating out occasionally is actually not a problem, but if you really spend every day, your expenses might be excessive.
So, to overcome that, bringing a lunchbox is the right choice so you can save more, both financially and in time. By bringing a lunchbox, you don't have to go out to buy food anymore. Lunchbox can also be the right choice for you to give to special people in your office or school!
Here, we have 8 delicious and easy lunchbox ideas and recipes for you to make at home!
1. Omelette or Egg Roll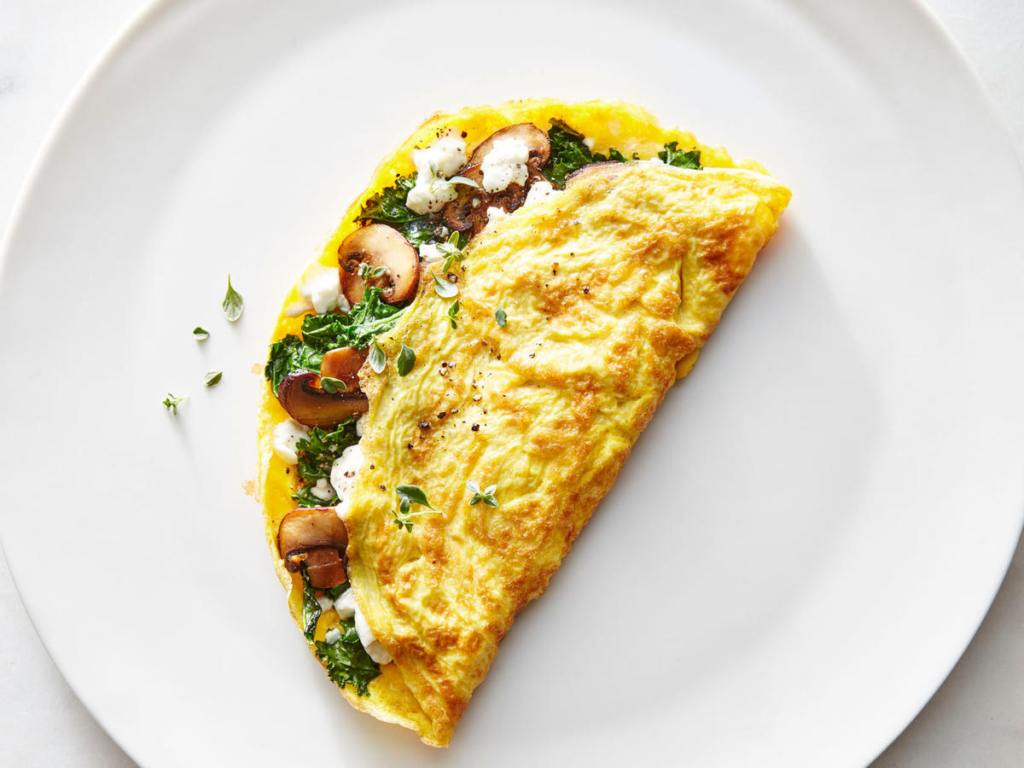 If you want a lunchbox that doesn't have many side dishes but still makes you full, omelette or egg rolls are the answer!
Ingredients needed:
topping or stuffing (optional to your taste, can be corned beef, sausage, or vegetables)
2 chicken eggs
1 spring onion, thinly sliced
1/2 onion, thinly sliced
milk to taste
2 tbsp cooking oil
salt or flavoring to taste
How to make:
Prepare a bowl, then add the eggs and stir with a fork.
Then add salt or flavoring to taste. Stir again until well blended.
Then add enough milk so that the texture becomes softer. Stir again until well blended.
After that, add the topping or filling of your choice, green onions, and onions. Stir all the ingredients until they are well blended.
Prepare frying pan, add enough oil, then heat it over low to medium heat.
After that, fry the egg until cooked. Don't forget to flip it so it cooks evenly.
2. Sauteed Tempeh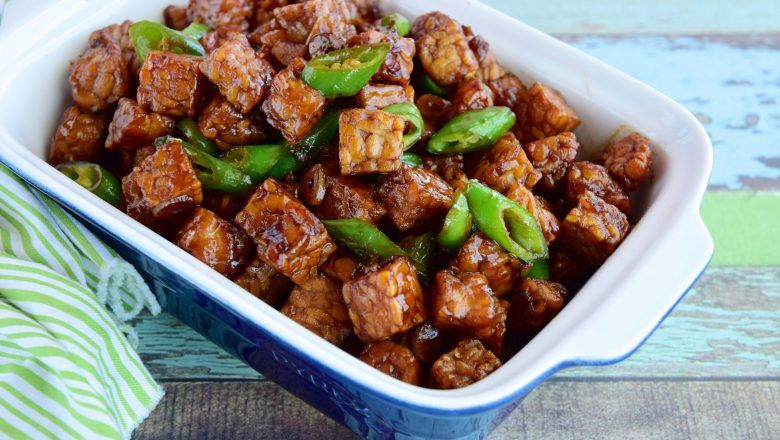 For those of you who want a simple and cheap, yet healthy and filling lunchbox, sauteed tempeh is the right choice!
Ingredients needed:
1 block of tempeh, cut according to taste
3 spring onions, sliced
2 garlic cloves, sliced
2 red curly chilies, sliced
1/2 tomato, cut into pieces
1/2 chopped onion
galangal
1 piece of lime leaves
bay leaves to taste
1 tablespoon soy sauce
salt to taste
enough water
1/2 tablespoon oil
1 tablespoon margarine
How to make:
Prepare a skillet, then heat the oil.
Fry the tempeh briefly. After that, remove and drain.
Next, heat the oil and margarine, then saute the shallots, garlic, curly red chilies, tomatoes, galangal, lime leaves, bay leaves, and onions until fragrant.
Add the tempeh, then stir until spread evenly. Add a little water so it doesn't get too dry, then cook until it absorbs the seasoning.
Add the soy sauce and salt, then cook again until all the ingredients are evenly mixed.
Once cooked, remove, and ready to serve.
3. Korean Inkigayo Sandwich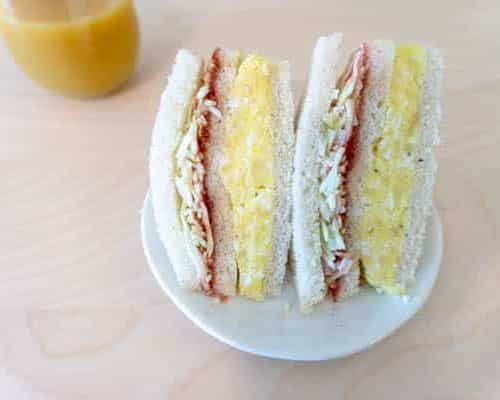 This lunchbox idea is perfect for those of you who have a busy schedule. Eating a sandwich for lunch doesn't take long. Plus, it can also prop your stomach until the afternoon, Flokqers!
For this sandwich recipe, we will give you a Korean Inkigayo sandwich recipe that is a favorite of many K-Pop idols!
Ingredients needed:
4 pieces of white bread
1 egg
3-4 crab sticks
150 g of potatoes
50 g carrots
50 g of cabbage
4 tablespoons mayonnaise
1/2 tablespoon tomato sauce
2 tbsp sweetened condensed milk
Strawberry jam to taste
Salt to taste
Pepper to taste
How to make:
Boil eggs until cooked, then crush them with a spoon and set aside.
Boil the potatoes until cooked, mash with a fork, and set aside.
Shred the crab stick and set it aside.
Mix the mayonnaise and sweetened condensed milk and stir until evenly distributed for the sauce.
Combine eggs, potatoes, and crab sticks. Add 2 tablespoons of mayonnaise, salt, and pepper. Stir all the ingredients well, then set aside.
Then, prepare the salad. Cut the cabbage and carrots thinly.
Combine cabbage and carrots with 2 tablespoons of mayonnaise and ketchup. Stir until blend nicely and set aside.
Arrange the sandwiches in the following order: bread – potato mixture – bread – strawberry jam – bread – salad – bread.
Cut the bread into pieces according to your taste to make it easier to eat.
4. Sauteed Sweet Sour Sausage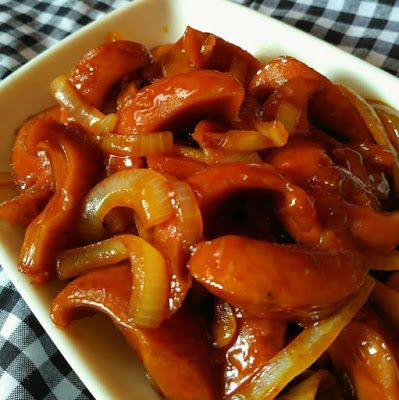 White rice coupled with sauteed sweet and sour sausage is a very fitting combination for lunchbox at work or school. Besides being delicious, it's also easy to make, Flokqers.
Ingredients needed:
5 pieces of chicken or beef sausage, cut according to taste
1/4 chopped onion, sliced ​​lengthwise
2 garlic cloves, chopped
2 tbsp cooking oil
2 tbsp chili sauce
1 tablespoon tomato sauce
1 tsp oyster sauce
salt and sugar to taste
50 ml of water
How to make:
Get a small bowl to make the sauce mixture. Enter the oyster sauce, tomato sauce, and chili sauce. Then stir until well blended.
After that, prepare the skillet, then heat the oil.
Sauté garlic until fragrant, then add the sausage. Stir until blended.
Then add the water, onions and sauce. Then stir again until blended.
Add salt and sugar. Stir, then check the taste, is it to your taste or not.
Once cooked, remove and serve.
Read also: 10 Online Groceries Stores in Jakarta
5. Eggs and Tofu Balado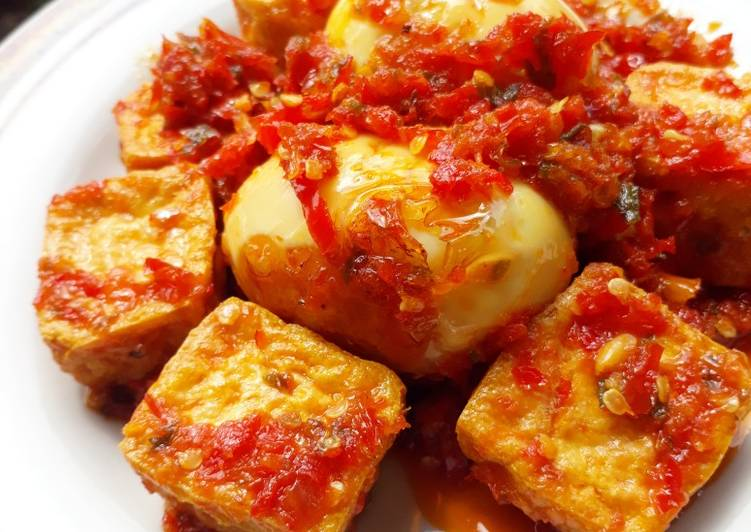 Egg and tofu balado paired with warm white rice is the perfect combination for your lunch. Besides that, how to make it is also very easy and fast!
You can also save the rest for dinner after going home from activities because this one menu can last a long time, you just need to warm it again later!
Ingredients needed:
egg, boil and peel the shell *
tofu *
large red chilies *
Cayenne pepper *
1 – 2 tomatoes, cut into quarters *
3 – 6 spring onions *
3 – 6 cloves of garlic *
2 – 4 candlenuts *
2 – 4 lime leaves *
2 – 4 bay leaves *
2 – 3 lemongrass stalks, crushed *
1 piece of galangal, crushed
oil to taste
brown sugar to taste
salt to taste
powdered broth to taste
enough water
* adjust the amount to your taste
How to make:
Fry tofu and eggs until cooked, remove and set aside first.
Puree red chilies, bird's eye chilies, shallots, garlic, and hazelnut in a blender. Add a little oil to the blender.
Saute the spices that have been mashed, over the hot oil, then add bay leaves, lime leaves, lemongrass, and galangal. Add brown sugar, salt and broth. Cook until cooked and fragrant.
Enter the tofu and give a little water so that the spices are absorbed.
Add eggs and tomatoes. Cook until all ingredients are cooked.
Serve with warm rice as a lunch.
6. Eggs Ceplok with Spicy Soy Sauce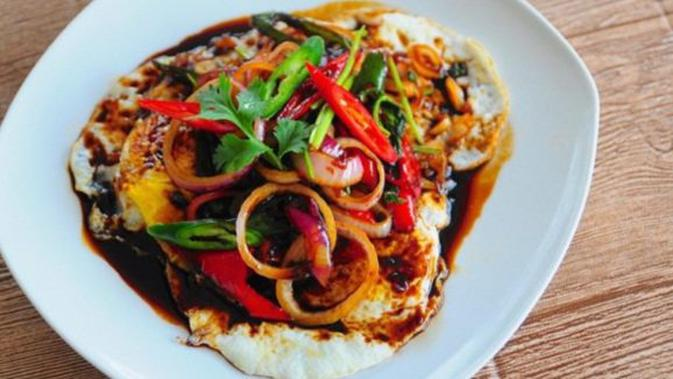 Another lunch menu that is perfect when paired with plain white rice. Besides that, spicy soy sauce fried eggs are also very cheap and easy to make, Flokqers!
Ingredients needed:
Egg *
1 – 3 spring onions, thinly sliced ​​*
1 garlic clove, thinly sliced
1 large red chili, thinly sliced
red and green bird's eye chilies, thinly sliced ​​*
1/2 teaspoon sugar and salt
1 tablespoon soy sauce
1 tsp oyster sauce
1/2 teaspoon ground pepper
1 spring onion, thinly sliced
1 teaspoon soy sauce
cooking oil
* adjust the amount to your taste
How to make:
Prepare a skillet, then heat a little oil.
After that, fry the eggs briefly, then sprinkle a little salt and ground pepper, then fry until cooked.
After the eggs are cooked, remove from heat, then set aside.
Next, saute shallots, garlic, red chilies and bird's eye chilies.
Add sugar, salt, soy sauce, soy sauce, oyster sauce, and ground pepper.
Add the fried egg. Cook over low heat until the spices start to absorb into the eggs.
After the spices are slightly thickened and absorbed, turn off the heat, then remove from heat, and serve with rice.
7. Mentai Chicken Rice
Rice and chicken with mentai sauce is a very perfect combination, especially if you enjoy it when you are hungry during the day. To make it taste even better, you can add mozzarella cheese when it's heated in the microwave!
Ingredients needed:
warm white rice to taste
1/2 chicken
3 cloves of garlic
salt to taste
1/2 teaspoon sesame oil
powder broth to taste, can be beef, chicken, or mushroom broth
powdered seaweed
2 tbsp chili sauce
2 tablespoons tomato sauce
3 tablespoons mayonnaise to taste
mozzarella cheese (optional)
How to make:
Boil the chicken with enough garlic and salt until the chicken is cooked.
Remove the chicken, cut according to taste, then set aside first.
Prepare white rice and mix it with sesame oil, salt, powdered broth and powdered seaweed. Stir all ingredients evenly.
For the cashew sauce, mix mayonnaise, tomato sauce and chili sauce, stirring until evenly distributed.
Prepare the lunch box, add the rice then add the chicken and coat it with the cashew sauce.
Add mozzarella cheese on top of the cashew rice and grill with a fire torch or microwave it until the cheese melts.
8. Teriyaki Beef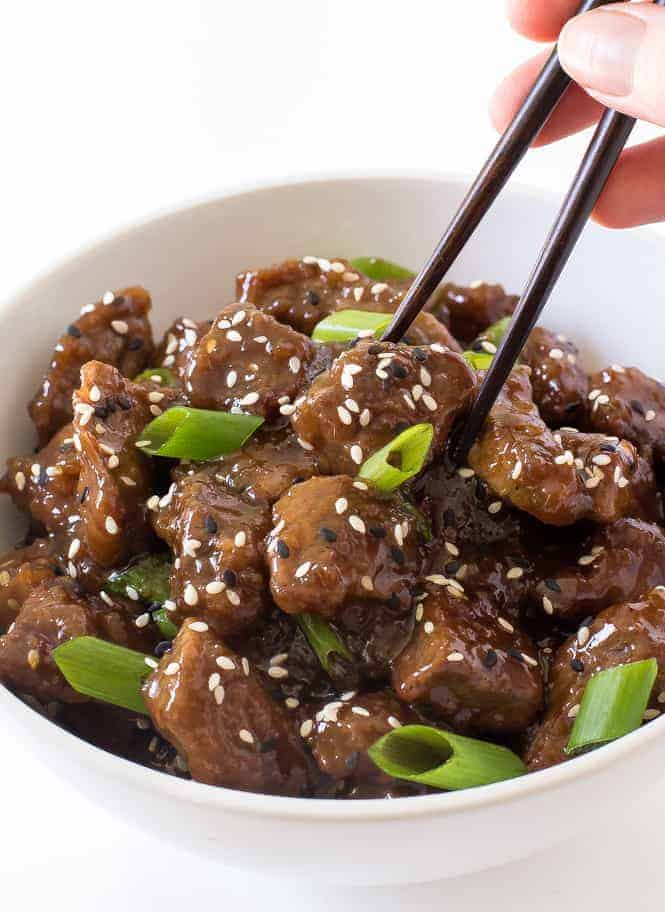 For those who like Japanese food, beef teriyaki is the perfect choice for your lunch, especially when combined with warm white rice. Besides being delicious, how to make it is also not difficult.
Ingredients needed:
300 g beef short plate, thinly sliced
3 garlic cloves, finely chopped
1 small thumb ginger, divide by 2
1/2 onion, sliced
150 grams of mushrooms, thinly sliced
1/2 teaspoon beef broth
50 ml of water
3 tablespoons soy sauce
4 tbsp sweet soy sauce
3 tablespoons honey
2 tbsp sesame oil
How to make:
Prepare a bowl then mix the water, soy sauce, sweet soy sauce, honey and sesame oil, then mix well. Set aside first.
Heat the oil then saute the onions and ginger until they turn brown.
Add mushrooms, then add a little salt and beef broth.
Add the minced garlic and meat, then cook until half cooked.
Add the sauce that was made earlier, cook until the water and sauce are completely absorbed.
Serve with warm rice as a lunch.
---
So, those were some ideas for your lunchbox along with the recipe. It's easy and doesn't take a long time to make, right? In addition, bringing a lunchbox can also save your expenses and of course food hygiene is much more guaranteed.
Are you now interested in cooking this recipe for your lunchbox, Flokqers? Good luck cooking and saving money, Flokqers!
Read also: Kos-kosan with Private Kitchen Facility in Jakarta