As of now, almost anything can be bought online. Food, clothes, tickets, utensils, are among the common things to buy online. This is also true in Indonesia where eCommerce is among the fastest-growing modern business in Indonesia. Shopping has never been easier in Indonesian cities, especially in Jakarta where many sellers originate. So, to help you out should the time comes for shopping, here are the top 10 marketplace websites in Indonesia.
People also read: Supermarket Chains in Jakarta
1. Blibli.com
With its distinct and friendly blue and white logo and color palette, Blibli.com visualizes its helpfulness and convenience. This is further proven from its famous mobile app and its 24/7 customer service ready to make your experience easier. This marketplace website offers the convenience of paying with their 26 options in methods of payment. For an even smoother experience with Blibli.com's services use their mobile app, available on the App Store and PlayStore.
Average monthly web visits: 17.600.000 (Q1 2020)
Website: Blibli.com
2. Tokopedia

This online marketplace is one that is arguably a favorite in Indonesia known for its reliability and convenience. In terms of the comfort in using Tokopedia, it's among the best one in its website optimization and fast loading. It is also helpful in terms of showing the price of products especially since it can show wholesale prices. Also, with its OTP verification security system and convenient app, shopping online can almost certainly be hassle-free.
Average monthly web visits: 69.800.000 (Q1 2020)
Website: tokopedia.com/
3. JD.id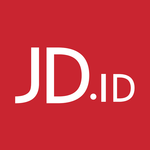 Indonesians have come to know this app for quite some time with its red and white appearance on the web. It is a marketplace website that is part of China's eCommerce giant JD.com and has been operating since 2015. As part of its commitment to Indonesian eCommerce, it gives various payment options for customers to use for their transactions. They also have their Concierge feature which can pick up items for returning smartphones, laptops, tablets, and smart devices.
Average monthly web visits: 6.066.700 (Q1 2020)
Website: jd.id
4. OLX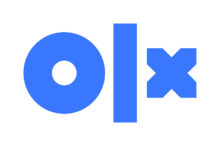 OLX in Indonesia is part of the OLX group that is headquartered in Amsterdam. Olx.co.id was named Tokobagus before 2014 and it is a marketplace to sell various items, old and new. The present OLX is a product of merging with another company in the business, Berniaga.com. For a better experience, download and use their app which are available for iOS and Android. Registration to OLX is also easy with an option to use Facebook to fill your credentials or Google+.
Average monthly web visits: 22.400.000 (Q1 2020)
Website: olx.co.id/
5. Bukalapak

This online marketplace is one of Indonesia's best one and is already a unicorn in the business. It had a big boost back in 2010 when folding bicycle purchase was at its peak. Bukalapak also cooperates with SMEs and local Indonesian mom-and-pop partners called warung. Besides, the company received several awards over the years including Achmad Bakrie Award 2018, YouTube Pulse 2018 Best Ads, and even an Indonesian medal of honor, Satyalancana Wira Karya.
Average monthly web visits: 37.633.300 (Q1 2020)
Website: bukalapak.com
6. Shopee

This online marketplace is first launched in Singapore and now has expanded to numerous countries including Taiwan, Brazil, and Indonesia. To compete, it launched Shopee Guarantee which would withhold payment to sellers before the buyers get the product. It was first a consumer-to-consumer (C2C) business model until it operates in a hybrid manner alongside its business-to-consumer (B2C) model. They also put considerable effort into their marketing such as when appointing Blackpink, and then Christiano Ronaldo as brand ambassadors.
Average monthly web visits: 71.533.300 (Q1 2020)
Website: shopee.co.id
7. Lazada

With a whopping 50 million buyers annually, Lazada easily sits among the top eCommerce operator in Southeast Asia. Its growth is also undoubtedly connected to Alibaba's controlling stake to support its international expansion for its services. From its years of experience, it has perfected the user experience on its website and has a fast delivery service. For a better experience, use its app that's available on the App Store as well as Play Store.
Average monthly web visits: 24.400.000 (Q1 2020)
Website: lazada.co.id
8. elevenia
As part of XL Axiata, SK Group, and later, Salim Group's efforts to penetrate the online marketplace in Indonesia, Elevenia has now produced massive business. What's interesting here is that elevenia has a very wide variety of SMEs in its list of sellers. What's more, is that elevenia has a tiered system for its members, making loyalty an important factor in your usage. This website also has vouchers often, so be sure to have the app at the ready!
Average monthly web visits: 1.166.700 (Q1 2020)
Website: elevenia.co.id
9. AliExpress

As another part of Alibaba's business in eCommerce, its expertise is providing immense features for customers using their marketplace in Indonesia. The features include having guarantees for buyers by withholding payments from the sellers, a worldwide shipping service, and many delivery options. Its website is also quite optimized compared to its competitors and very user-friendly even for first-time online shoppers. And be sure to have an account for AliExpress's website as they'll give better prices!
Average monthly web visits: 1.350.000 (Q1 2020)
Website: id.aliexpress.com
10. Bhinneka

Originally entrenched in the IT business, Bhinneka is now a respected and well-known online marketplace in Indonesia. Their website can easily give users an understanding of the price of products' prices no matter the currency since changing them is quite easy. Bhinneka customers also have dedicated pages for things related to photography and assembling a PC. Bhinneka also provides electronic maintenance services for devices that are from HP, Lenovo, HTC, Sony, and ZTE.
Average monthly web visits: 4.450.000 (Q1 2020)
Website: bhinneka.com
So, next time you want to buy something online, make sure to pay a quick online visit to these sites! They offer their own advantages so be sure to get familiarized with them. Oh, and do put this article on your browser's bookmark, just in case!
People also read: Tips on Grocery Shopping in Jakarta