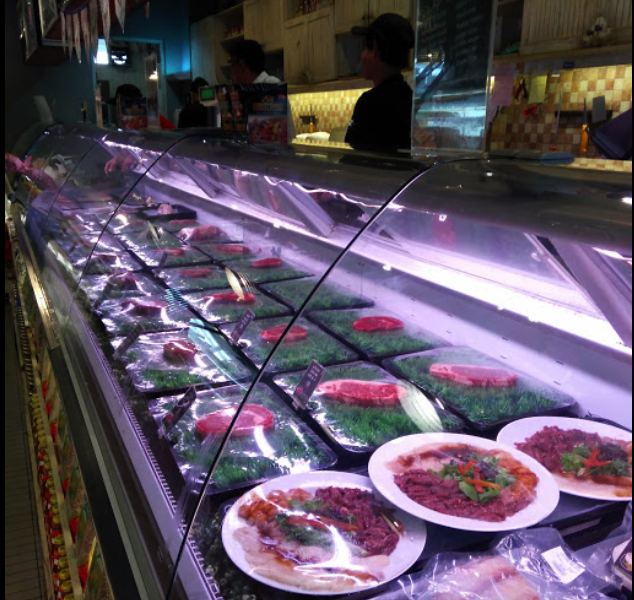 Jakarta is a metropolitan city that has a lot of potentials. In addition to business and culinary excitement, we can also see the potential through the market in Jakarta. One of them is the meat market. There are many places to buy meat, but here we provide you some of the best places! Not only can you buy meat in these places, but also some of them provide cooked meat such as steak and others. Some even provide imported and local meat, so if you want to jump into the food business you don't have to worry! Without further due, here are the best meatshops and markets in Jakarta!
Indoguna Meatshop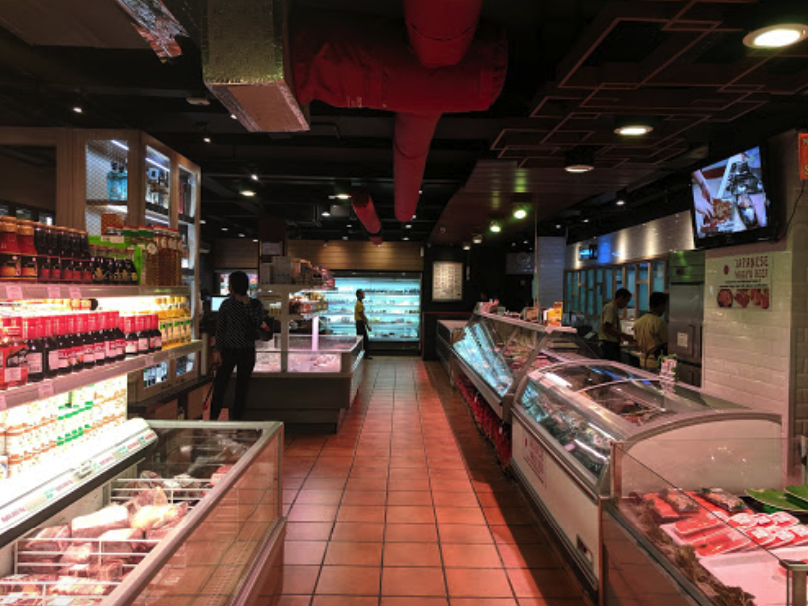 Indoguna is the main distributor for imported meat in Indonesia. This means you will get some of the best meats with reasonable prices from the US, Australia, and New Zealand in all kinds of cuts, frozen or fresh, seafood, and other imported products. Their price is almost one-third of other grocery stores' price. They also have a simple bistro on the second floor where you can enjoy the meat you purchase downstairs. Once you are satisfied to buy meat at the Indoguna Meat Shop, you can immediately ask the chef to cook the meat of your choice on the spot. Only by paying an additional fee of Rp44,000.00/plate of specially seasoned steak complete with side dishes, vegetables, and a mixture of sauce of your choice is ready to be eaten.

Address: Jl Cipaku I No.11 Kebayoran Baru, Jakarta 12170
Phone Number: +6221-7222-050
Check out Kebayoran Baru Ultimate Food Guide
House of Saikoro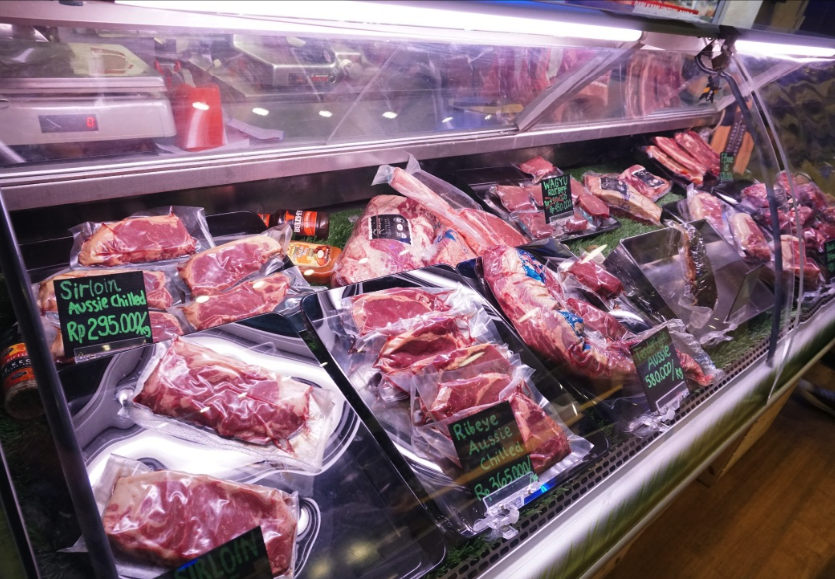 Get all types of meat cuts & conditions in the House of Saikoro. Its extensive meat range will cater to all kinds of needs, ranging from premium Australian beef to glorious wagyu Japan. By the name carried, House of Saikoro is a specialist saikoro beef aka diced beef. If you come to this butcher shop in the Kelapa Gading area, you certainly must not forget to taste saikoro beef dishes that are specially cooked with special spices made by the House of Saikoro. Besides steak menus, they also provide meat like Black Angus Rib Eye and US T-Bone, which are no less worth trying. Its definitely a meat market for you to try!
Address: Jl. Gading Kirana Timur IX No.15, RT.6/RW.8, Klp. Gading Bar., Kec. Klp. Gading, Kota Jkt Utara, Daerah Khusus Ibukota Jakarta 14240
Phone Number: +6221-1181-2921
Stevan Meat Shop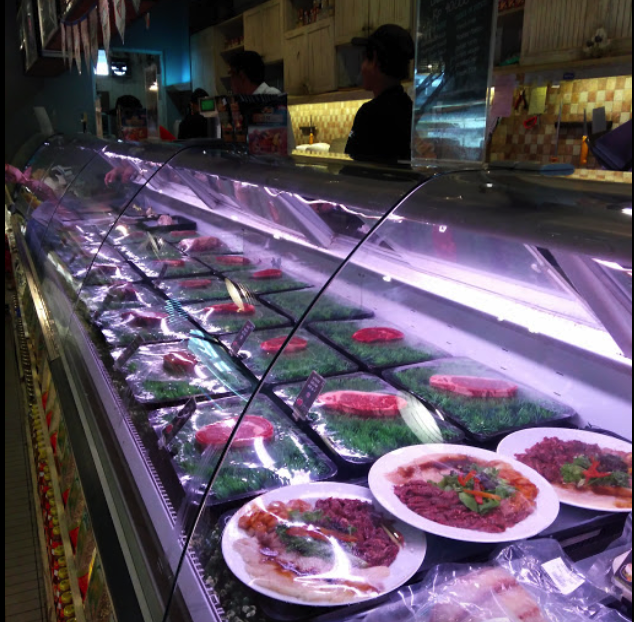 This place is a meat shop, grocery store, and restaurant, all in one place. They have all sorts of meat including US Beef, Australian Angus Beef, Wagyu Beef, and Local Prime Beef. Besides we also provide imported fish (Sea Bass, Salmon, Halibut, Black Cod, and Trout), local fish from Makassar (red snapper, white snapper, grouper, barramundi, and tuna), seafood, organic chicken, etc. Perfect for a home BBQ party. They can serve any type of BBQ party up to 1000 people. Want to immediately enjoy processed meat from the "hunting" at Meat Me Steak House & Butchery? Instead of waiting until you are at home, you can take advantage of the "Self Cook BBQ on the Table" service, so that you can enjoy the meat of your choice directly in a place complete with rice and a variety of sauce variants, such as bulgogi, gochujang, teriyaki, Japanese curry, Kung Pao, black pepper, smoked honey BBQ, and Rica-Rica.
Address: The Flavor Bliss, Jalan Alam Sutera Boulevard, Pakulonan, Serpong Utara, Pakulonan, Kec. Serpong Utara, Kota Tangerang Selatan, Banten 15325
Phone Number: +6221-5314-0307
Meat Me Steak House & Butchery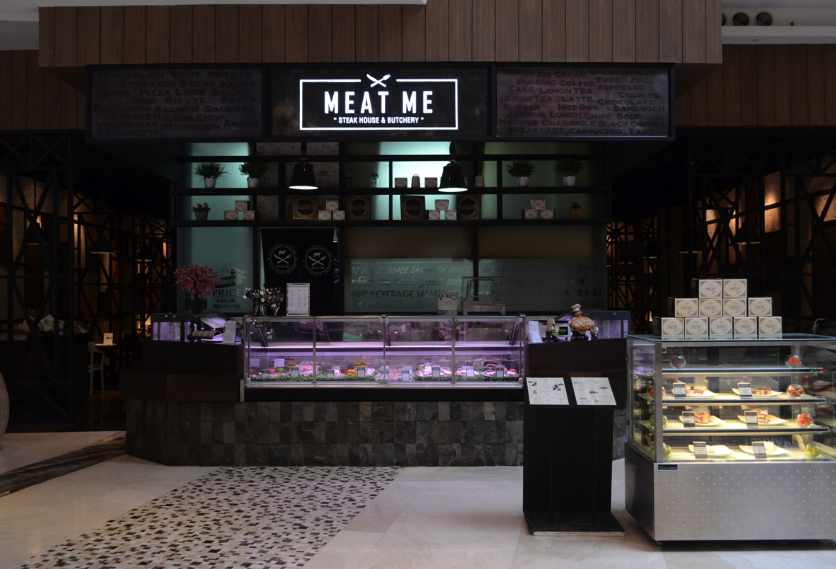 Meat Me Steakhouse and Butchery was first launched on April 18th, 2013 at Lippo Mall Kemang Village. Currently, they already have 4 branches in different locations, which are Meat Me Steakhouse & Butchery at Lippo Mall Kemang Village, Kota Kasablanka Mall, MaxxBox Lippo Village (Karawaci), Meat Me Café & Butchery at Bandengan, Meat Me Lifestyle at Apt. Plaza Senayan and we are expanding more! Their mission is to educate people, especially steak-lovers to understand the quality of the meat and the taste of real steak.
The concept is a steakhouse restaurant that offers various types of meat with the butchery facility inside. They categorize their meat-based on the country of origin (USA, Japan, Australia, and New Zealand), the cuts (Striploin, Tenderloin, Rib Eye, Porter House, and T-Bone) and by the grade/marbling differences (2-12). In addition to offering a variety of fresh meat, Meat Me Steak House & Butchery also provides a variety of appetizing steaks. Some menus that you must try include Australian Steak Frites, Australian Steak & Eggs, and Australian Black Angus Tenderloin. Its a meat shop worth to try!
Address: Mall Kota Kasablanka Ground Floor Unit FSG 25, Jl. Casablanca No.88, RT.16/RW.5, Menteng Dalam, Kec. Tebet, Kota Jakarta Selatan, Daerah Khusus Ibukota Jakarta 12870
Phone Number: +6221-2962-6150
Goodwins Butchery
Goodwins Butchery (formerly Slaneys Butchery) established in 2008; a home-based family business much like the most business models they have here in Indonesia, specializes in home delivery of most meats and associated products including home-made quality products supplied by those who are good in their fields.
They provide great service with "personal touch of a friendly butcher" the kind you may find in small villages and towns in most western countries but this one of course through all the channels of modern media. They are easy to reach and contact and are here to fulfill your special and individual needs. Whilst they do mostly service the Jakarta metropolitan area, they also cater to the needs of those living outside of this concrete jungle to remote areas in the green jungle.
They recognized some years ago that while they had a range of delicious meats on their table, the vast majority of consumers found it very difficult to purchase these products at a reasonable value. They then started the business because they had access to get any kind of meats, knew the products, trusted ourselves, and the demand they felt there.
A lifetime of work in the red meat industry gives us the experience to source the products, handling it and hygienically process it; age, portion, and pack the best quality and value for money and do so with knowledge, care, and love. This in-depth knowledge of the industry allows them to access items that are difficult or impossible to find and support any special demands that you may have. They listen and can respond to their customers' needs.
Their name is well recognized within the expatriate and some local communities of Jakarta who experienced and understood what quality meat is about. They are pleased to provide their quality service and products to more than 1,000 households who trust them regularly with their meaty needs.
Contact : Goodwinsbutchery.com
Now you have several recommendations for the best meat shops in Jakarta. we hope this article will help you. Also, don't forget to check out other recommendations in our blog!