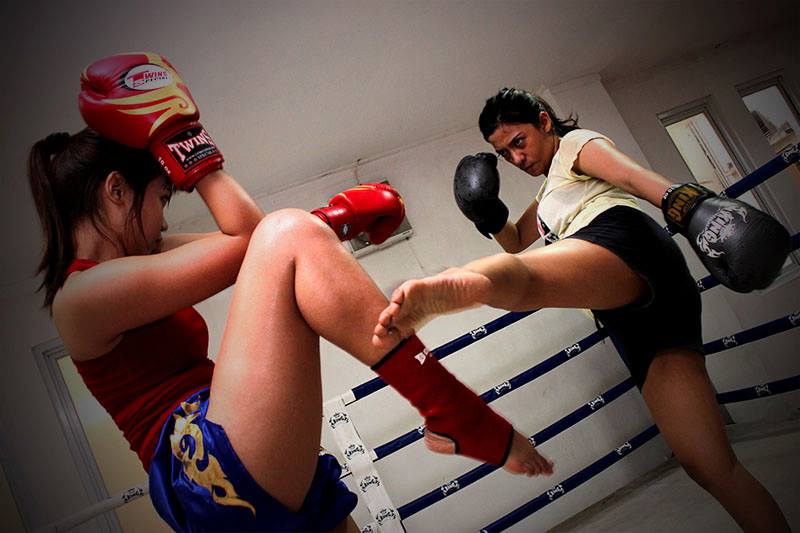 Local Guide
Break A Sweat: 8 Muay Thai Training Studio in Jakarta
Muay Thai is one of the most demanded exercises by people nowadays. This training focuses on legs, hands, knees, and elbows to attack the opponent and defend yourself. In Siam, Muay Thai became a part of local festival celebration. Muay Thai also grows fast in Indonesia- this is proven by the growth of Muay Thai training camps in the country. This exercise is not only exciting to look at, but you can also gain body strength while effectively losing weight during the sessions. If you are interested in giving it a try, here is a list of the best Muay Thai training camps in Jakarta:
Sabai Muay Thai
Firstly, we have Sabai Muaythai. It has branches in two cities- Jakarta and Bandung. Both of them are located in strategic places in each city. In Sabai Muaythai, they develop the modern Muay Thai training method into something fun. Relieving stress is their main objective during the training, without losing the essence of Muay Thai itself. With its strategic location in Bandung and Jakarta completed by comprehensive facilities, they offer to bring a new color in your healthy lifestyle. This suggests the embodiment their tagline, "The Only Place Where Fight Can Be Fun". Sabai Muaythai has three kinds of classes; cardio, basic, and fighter class. Each class uses the spirit and art of Muay Thai while having different goals and training methods.

Phone Number: (021) 50290188
Social Media: @sabaimuaythai on Instagram
Address:
Graha Kontindo Lantai Dasar, Jalan Tebet Timur Dalam No. 37, Tebet, RT.1/RW.11, Tebet Tim., Kec. Tebet, Kota Jakarta Selatan, Daerah Khusus Ibukota Jakarta 12820
Blok, Jl. Raya Klp. Hybrida Blok RB1 No.23, RT.12/RW.15, Pegangsaan Dua, Kelapa Gading, North Jakarta City, Jakarta 14250
Jakarta Muay Thai & MMA Training Camp
Second, we have Jakarta Muay Thai & MMA. It is Asia's premier mixed martial arts gym, a sister gym of the world-renowned Bali MMA. Based upon strong traditional family values, we treat each member as one of our own where we aim to help them reach their goals in the shortest time possible. We have one of the strongest fight teams in Asia and together with our high-quality training, we are rated by Fox Sports as a Top 10 MMA Gyms in Asia. They started as a small private home gym located in Senopati Area where friends got together to train, have fun, and be healthy. Over time, our small gym grew into one of Asia's best where their highly skilled fighters represent Indonesia in the global stage.
Phone Number: (021) 7250574
Social Media: @jakartamuaythaimma on Instagram
Address: Jl. Daksa I No.1, RT.4/RW.2, Selong, Kec. Kby. Baru, Kota Jakarta Selatan, Daerah Khusus Ibukota Jakarta 12120
Read also : Break a Sweat: Top Gyms and Fitness Centers in Menteng
Zealot Muaythai
Established in Jakarta since 2011, Zealot Muaythai mainly focuses on Muay Thai Training. Their goals are to teach students how to improve coordination, stamina, fitness, bring discipline, modesty and have a bit of fun. They also offer competitions to enable student to gain fighting experience. Lead by our experienced trainer of Zealot Muay Thai, their program focuses on teaching the fundamentals of Muay Thai. This includes stance, footwork, basic punches, kicks, knees and elbows, and the defenses to these techniques. To maximize your Muay Thai training, they teach you how to condition your body and how to gain all the skills mentioned above. Regular classes start with warmup exercises including rope skipping, sit-ups, and squats. After your muscles are warm and relaxed enough, our Muay Thai trainer will show you a few beginner techniques of Muay Thai. The instructor gives instructions on every technique and demonstrates how to do it.
Phone Number: (+62) 896 0676 1670
Social Media: @zealotmuaythai on Instagram
Address:
Mahaka Square Kelapa Gading Lt. I No. B5-B6, Jalan Raya Kelapa Nias, RT.8/RW.6, Klp. Gading Bar., Kec. Klp. Gading, Kota Jkt Utara, Daerah Khusus Ibukota Jakarta 14240
Kompleks Ruko Puri Mutiara Blok A 108 – 109, RT.2/RW.5, Sunter Agung, Tj. Priok, Kota Jkt Utara, Daerah Khusus Ibukota Jakarta 14350
Jl. Tanjung Duren Barat IV No.1, RT.9/RW.5, Tj. Duren Utara, Kec. Grogol petamburan, Kota Jakarta Barat, Daerah Khusus Ibukota Jakarta 11470
Zeus MMA
Next, we have Zeus MMA. It is one of the best training camp in the country. They offer boxing and Muay Thai classes for those who wants to train well and hard to train your self-defense or to maintain your wellness. The instructors are highly trained and very helpful to guide you throughout the classes.
Phone Number: (021) 22512231
Social Media: @zeusmma on Instagram
Address: Blok M3 Ruko Elang Laut, Jl. Pantai Indah Selatan 1 Jl. Pantai Indah Barat No.1, RW.3, Kap, Penjaringan, North Jakarta City, Jakarta 14470
Baan Muay Thai
Established in 2007, Baan Muay Thai introduced Muay Thai to the community. This place is a member of World Professional Muaythai Federation (WPMF). Therefore, the quality of this place needn't be questioned. They have varieties of classes such as My Muay Thai Class (the main program), Cardio Muay Thai Class which focuses on burning calories and shaping the body, and Kids Muaythai for children aged 6 to 12. If you prefer more private and intimate sessions, they also offer private classes for you to book.
Phone Number: (021) 7196502
Social Media: @baanmuaythai on Instagram
Address: LOD Creative, Wisma Semeru Ground Floor, Jalan Taman Kemang No.18, Bangka, Mampang Prapatan, RT.14/RW.1, Bangka, Kec. Mampang Prpt., Kota Jakarta Selatan, Daerah Khusus Ibukota Jakarta 12730
Kemang Fight Gym
Next, we have Kemang Fight Gym. This one is a modern Martial Arts training camp/gym located at Kemang Selatan, South Jakarta, Indonesia. First, They welcome everyone: men, women, and children at any skill levels to train in a clean environment with a friendly and professional training atmosphere. Second, their training programs are dedicated and tailored to help you achieve your goals, whether you just want to get in shape, train for self-defense, or prepare to compete at any level.
Phone Number: (+62) 853 1005 6789
Social Media: @kemangfightgym on Instagram
Address: Jl. Emesde B No.11, RT.1/RW.6, Cipete Sel., Kec. Cilandak, Kota Jakarta Selatan, Daerah Khusus Ibukota Jakarta 12410
Bangkok Muay Thai Jakarta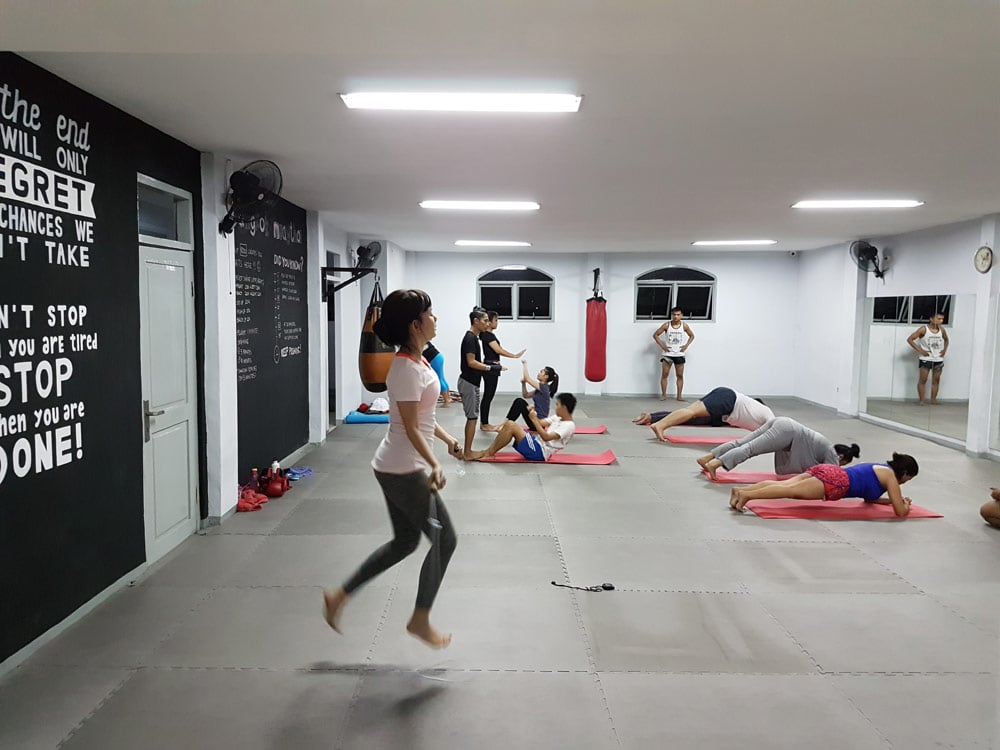 If you want to learn Muay Thai at a fairly affordable and quality price, you can take a look at this camp. Bangkok Muay Thai Jakarta provides Muay Thai training with professional and experienced trainers.
Most of the people here are laymen or beginners who want to try new sports. So, the atmosphere wasn't intimidating while the coach was patient too. They will provide a series of exercises that are tailored to your abilities.
The training location is on the 5th floor and since there is no elevator you have to take the stairs. Calculate all heating. Even though it is not air-conditioned, the room is still cool because there is a fan and the window is always open. The workout room and bathroom are also always clean.
Phone Number: 0811 8118 441
Address: Jln. Blora No.34, Menteng, Central Jakarta
Elite Training Camp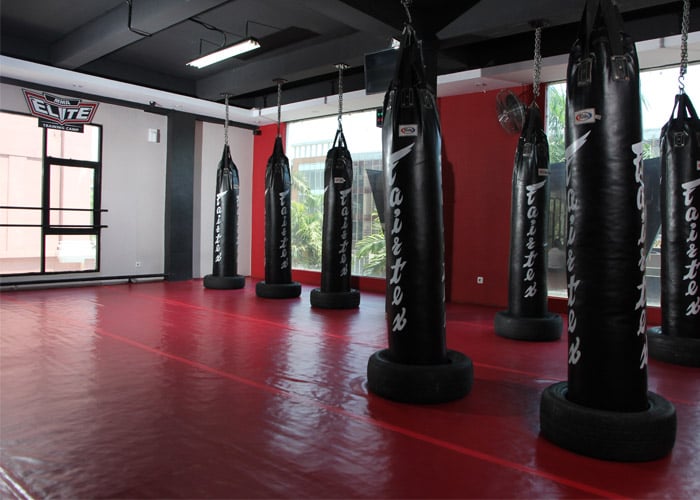 This training camp offers various martial art classes from Muay Thai, Boxing, Brazilian Jiu Jitsu, Krav Maga, etc. Elite Training Camp's Muay Thai classes are 60 minutes classes which includes Warm up, Shadow Boxing, Bag works and 3 rounds of pad work.
Phone Number:  021-30010262
Address: Ruko Centro Broadway Blok A no 45-46, Pantai Indah Kapuk, North Jakarta.
And there you have it! Some of the finest Muaythai training camps that you can find in Jakarta. Now if you are a professional fighter or just want to exercise and having self-defense mechanisms in bad situations, this list might help you. Don't forget to leave some reviews after visiting those camps!