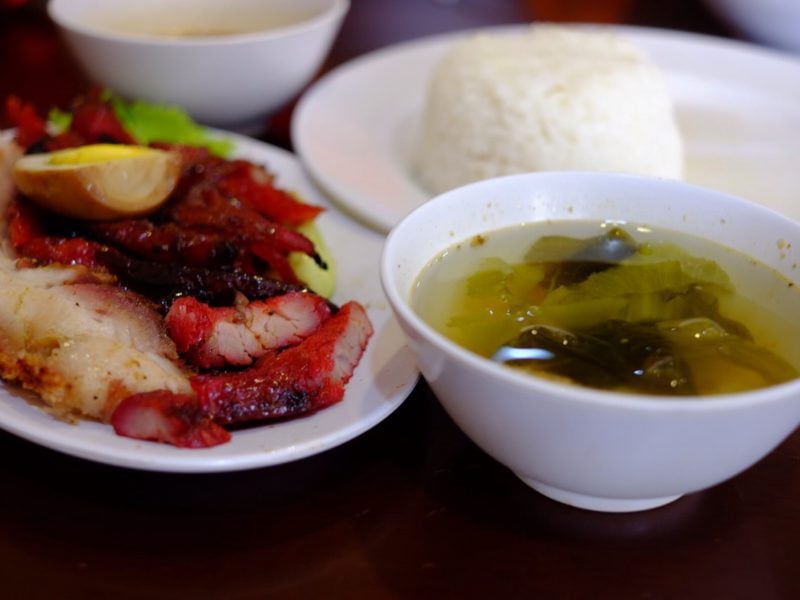 Local Guide
Where is the Best Place to Eat Nasi Campur in Jakarta?
Discussions about Indonesia and its finest will never run out of topic. From its traditional costumes, cultures, traditions, tribes, people, tourism, and foods. Talking about food, Indonesia is well-known for its exotic and rich in flavors food. From east to west, every area of Indonesia has its traditional foods that represent the uniqueness of our culture. Indonesian food has also gained a notable reputation in the world. Rendang and our instant noodle have been nominated as one of the most delicious food in the world. Our culinary has also attracted tourists from all over the world making it one of our main selling points as travel destinations.
The taste of Indonesian foods is supported by our spices that grow fertile in our land. Nowadays, lots of Indonesia's traditional foods are influenced by cultures from another country. Back to hundred years ago, Indonesia has experienced as one of the colonial countries from the Netherlands, so a lot of foreigners come and reside here. Those influences also affect some of our cultures from languages, traditions, and also foods. One of our fusion foods is nasi campur. (Mixed rice in English). It is basically made of white rice, special clear soup, pork, chicken, lapchiong (sweet pork meat), egg, and assorted vegetables.

Nasi Campur is influenced by Chinese food, so that kind of food is mostly sold by Chinese-Indonesian who live in some areas in Indonesia such as Medan, Pontianak, Jakarta, etc. Here, we're trying to give some good recommendations about where to eat nasi campur. Expect another portion of this exotic food since it tastes so damn good!
1. Nasi Campur YungYung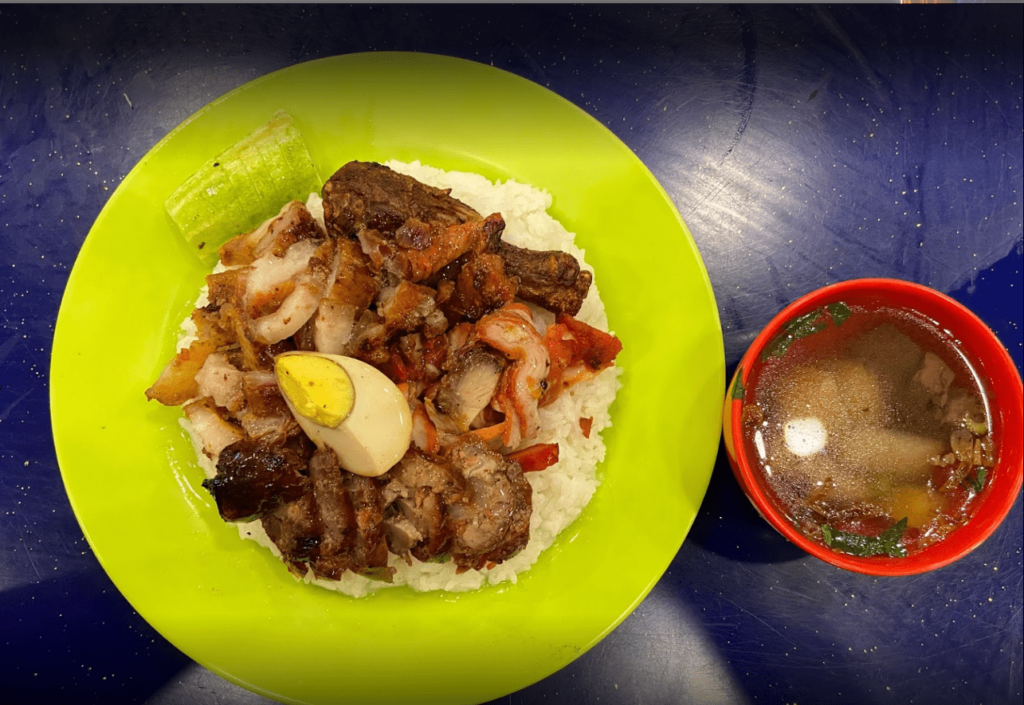 Located in the Krendang area in West Jakarta, nasi campur yungyung is specifically made in Pontianak. Krendang is an area dominated by Chinese-Pontianak people making all the foods and restaurants in this area dominated by Chinese traditions. Nasi campur in this place comes with 2 choices which are plain rice or hainam rice. The mixed rice in this place comes with a package of samchan (pork fats), chasiew, chicken, eggs, and sausage with homemade sauce. The place is clean and cozy so you can enjoy it while dine-in. You can combine the food with a glass of Liang tea (Herbal tea).
Address: Jl. Krendang Raya No.11, RT.4/RW.1, Duri Utara, Kec. Tambora, West Jakarta, Daerah Khusus Ibukota Jakarta 11260
Phone Number: (021) 6598103
2. Nasi Campur Kenanga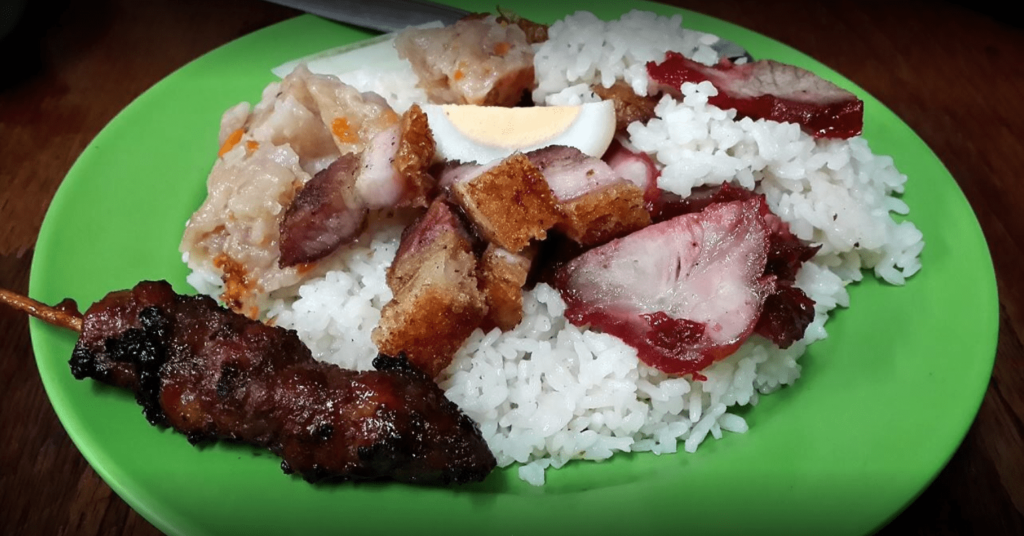 Go to South Jakarta to find this legendary nasi campur in the area of Dharmawangsa. The signature dish, which is nasi campur, is served with scrumptious toppings of fried porks, cha siu, ngo hiang, satay, egg, and siew may. Another favorite dish you can try in this restaurant is bakmie babat and siew may.
Pecenongan
Address: Jl. Pintu Air 2 No.32, RT.4/RW.4, Kb. Klp., Kecamatan Gambir, Kota Jakarta Pusat, Daerah Khusus Ibukota Jakarta 10120
Phone Number: 0818-905-906
Dharmawangsa
Address: Grand Wijaya Center, Jl. Wijaya 2, Dharmawangsa, Jakarta
Phone Number: +62217210404, +62217210405, +62217202967
Senen
Address: Ruko segitiga senen blok A no 11 ruko atrium, RW.2, Senen, Kec. Senen, Kota Jakarta Pusat, Daerah Khusus Ibukota Jakarta 10410
Phone Number: (021) 3852293
3. Nasi Campur AFA Kalimantan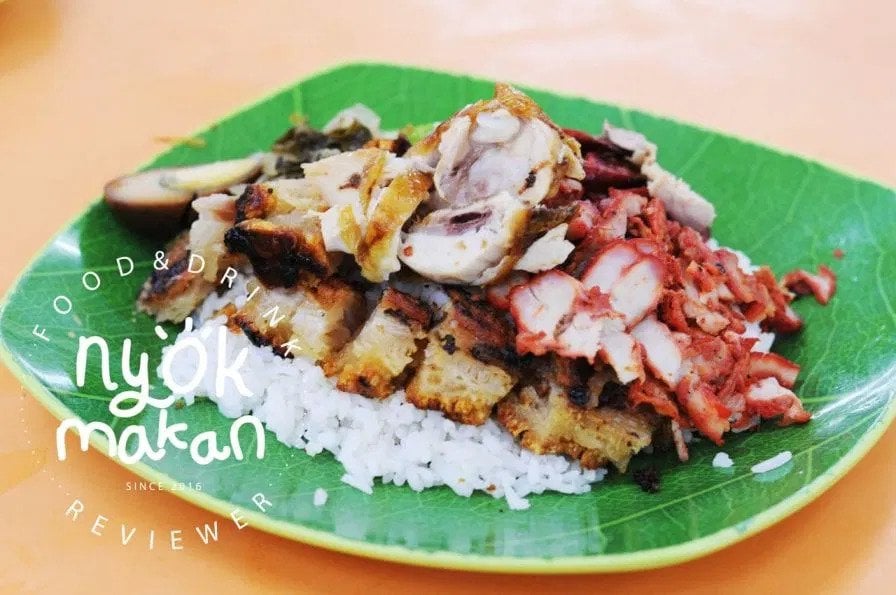 Another hidden gem located in the area of Krendang. The owner is a Pontianak-born Chinese who opens this restaurant and serve nasi campur in the style of Pontianak cuisine. The nasi campur in this area is served with rice, special soup, pork meats, chicken, lap chiong, egg, and salty assorted vegetables, pork belly, sausage, etc.
Address: Jl. Krendang Raya No.7 D, RT.4/RW.1, Duri Utara, Kec. Tambora, Kota Jakarta Barat, Daerah Khusus Ibukota Jakarta 11270
Phone Number: (021) 63866658
4. Nasi Campur Kacamata
Nasi campur Kacamata is one of the leading restaurants in selling the nasi campur. It is widely known for its fried honey chasio. It has opened a lot of branches from Jakarta and area outside of Jakarta such as Tangerang. It also sells homemade bakmie with chasio topping, and dim sum if you are looking for other options. The dim sum offered here is varied from siew may, lo ma kai, fried dumplings, hakao, ca sio pao, and mantao (steamed bun and fried bun). They also sell nasi hainam and porridge. All of the portions in this restaurant turn out to be quite big with quite a high price. But it's worth a try.
Address:
– Jl.Dharmawangsa 3, Grand Wijaya Center C No.4
– Jl. Pesanggrahan No. 10B, Puri Indah
– Jl. Boulevard Raya Blok. TT2 No. 5, Kel. Gading
– Jl.Terusan Bandengan Utara Blok B 6-7
Phone Number: 021 7235228
Other than Chinese, the term nasi campur is also widely known with Balinese people. If you get a chance to travel Bali, nasi campur Bali is widely sold in that area. Originally almost all of the traditional foods from Bali tastes spicy. A bit different than the Chinese version, nasi campur Bali is spicy and comes with its traditional food which is called sate lilit. Some restaurants also sell the halal version which doesn't contain pork. Nasi Campur Bali is served with spicy shredded chicken, satay lilit, fried peanuts, boiled eggs, tofu, vegetables, and pork.
Read also : Best Chinese Restaurant in Jakarta
5. Nasi Campur Bali Ibu Gusti Ayu Taman
The location itself represents the Balinese culture which makes it feels like traveling to Bali. The place is kind of an open store and quite small. But you can expect a good taste of nasi campur here and the taste is quite authentic. A portion of Nasi Bali in this area comes with sio bak, satay lilit, rice, clear soup. And it also sells other Balinese Traditional foods such as chicken betutu, beguling rice, betutu duck, etc. The location is surrounded by pura, a worship place for Hindunese people. Truthfully, a lot of other restaurant sells Balinese foods here but this nasi campur by Ibu Gusti is one of the most popular since it tasted best.
Address: Jl. Daksinapati Raya, RT.11/RW.14, Rawamangun, Kec. Pulo Gadung, Kota Jakarta Timur, Daerah Khusus Ibukota Jakarta 13220
Phone Number: 0812-8510-520