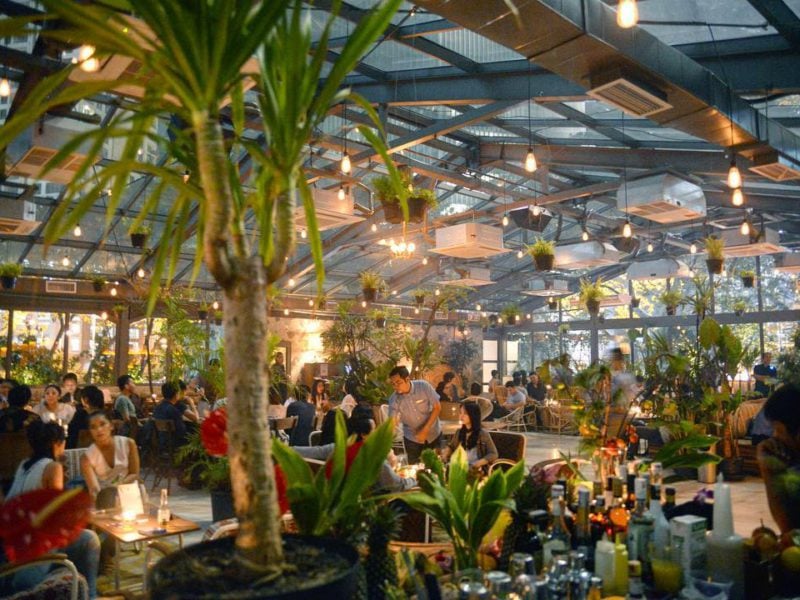 Local Guide
Neighborhood Guide: What is in Mega Kuningan?
People come to Jakarta for different reasons. Many are trying to build their own business empire to be the best in their field. Jakarta, as the capital city of Indonesia, provides one of the best areas as its business district. One of the biggest business districts is Mega Kuningan, it one of the most prestigious districts in Jakarta, South Jakarta. This area is not only filled with corporate offices but also shopping malls and the embassy of different countries. This area is once filled with barnyard. Nowadays, this area is called the golden triangle because of the importance and how strategic this area is. Here are some recommended places for you to get around Mega Kuningan!
Transportation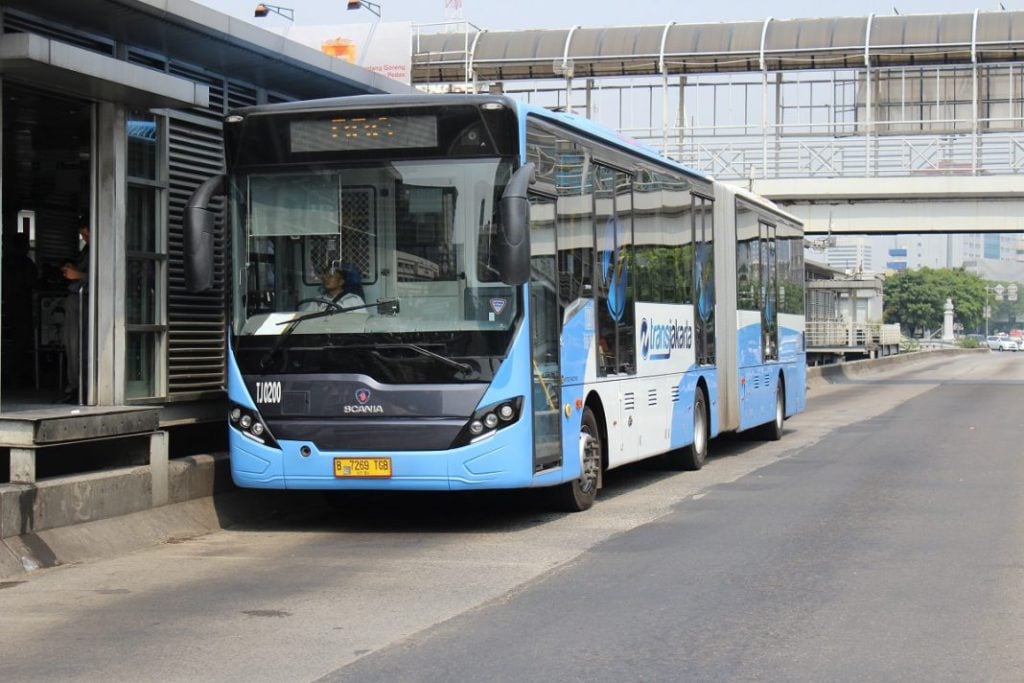 If you want to go around the business district of Mega Kuningan, well you can try several transportations here. First, you can try the famous Transjakarta, the public bus that operates in the capital city of Jakarta and run by the government. Transjakarta is the name of bus rapid transit in Jakarta and even though bus rapid transit is not originated from Indonesia, Jakarta has the longest BRT in the world. Even though it might not be as practical as private transport, you might want to try this option because of the traffic jam in Jakarta. You can save some time because Transjakarta has its own line and it is actually practical when you're used to it.
Another option that you can try out is by using Grab or Gojek, uber-like apps that are pretty famous in Indonesia. If you want something more practical and local, you can use the motorcycle option. Besides that you'll save more time in your journey, sometimes you can also listen to your driver's unique stories, from spiritual things until giving you the best-hidden gems in Jakarta. Because the roads in Jakarta are usually crowded, it might be boring and stressful for you if you just sit and wait for the traffic light. You can also use the option of Taxi or car with Grab or Gojek apps.
Shopping Mall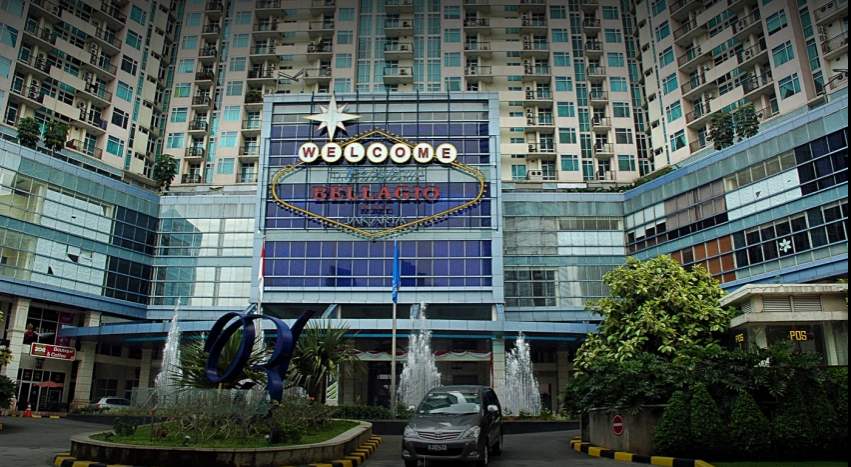 Bellagio Boutique Mall
Located inside the area of Mega Kuningan. Bellagio Boutique Mall might be not much heard among the citizens of Jakarta that live outside of this area. Compared to the other shopping Malls such as Grand Indonesia or Plaza Senayan, Bellagio Boutique Mall might be much smaller but its easier for the people that come here to remember the layout of this place. Bellagio Boutique Mall is also located among the skyscrapers in the Mega Kuningan and this shopping mall is intended to be a convenient place for people that are working in this area to fill their tummy. Just from the name of this place, we can already conclude that Bellagio Mall is filled with small boutiques compared to large chains that usually found in Jakarta's shopping malls.
When you go to the ground floor, there a variety of restaurants that you can choose either to fulfill your lunch or dinner. The price that is offered by the restaurants inside the Bellagio Boutique Mall is relatively affordable even though there are chains restaurants that might be familiar for Jakartans and the fact that this place is also located in the golden triangle of Jakarta. Unfortunately, there is no cinema in this place so you need to move to another place if you want to enjoy your movie.
Phone Number: +6221 30019900
Social Media: @bellagiomall on instagram
Address: Jl. Mega Kuningan Barat No.3, RT.5/RW.2, Kuningan, Kuningan Tim., Kecamatan Setiabudi, Kota Jakarta Selatan, Daerah Khusus Ibukota Jakarta 15810
Opening Hours:
10.00 – 23.00 (Monday – Sunday)
Read also : Zone Guide: All around West Jakarta
Eatery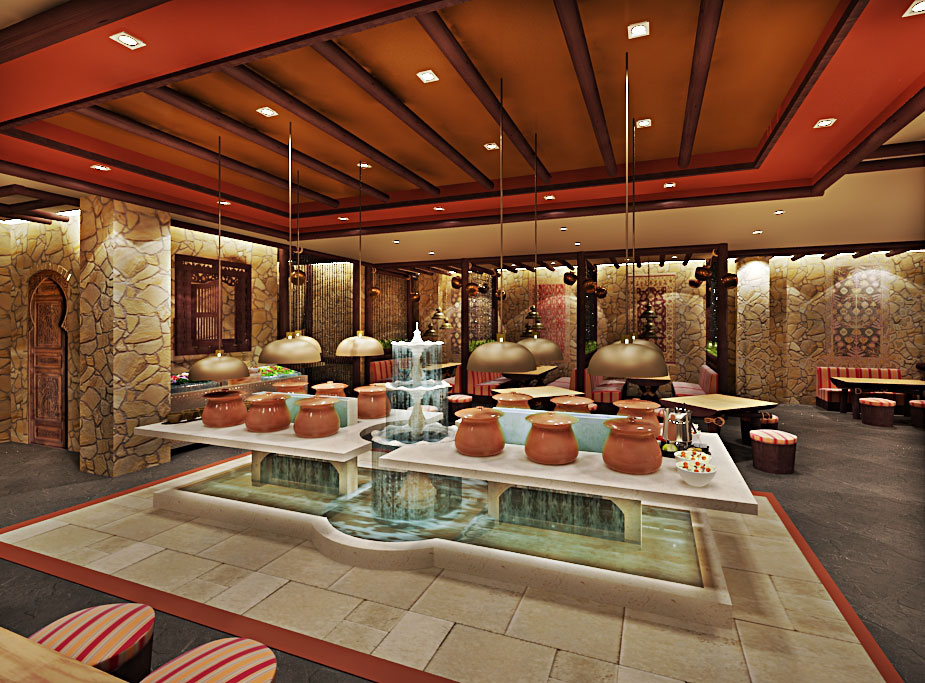 Are you searching for something to fill your belly between the lunch hours or after you finish your workload of the day? Well we have something to recommend for you
The Royal Kitchen
In Mega Kuningan, there is a famous authentic Indian restaurant named The Royal Kitchen. As one of the most popular restaurants among foodies, this place not only served a la carte food but also all you can eat. Even though the restaurant is not so big, but the interior makes us feels like we're inside India because of its ornaments, types of furniture, and also music. You can try out their masala dosa, Crepes-like dish that is filled with mashed potatoes and spices. The chef in The Royal Kitchen itself is originated from India so you don't have to question how authentic this restaurant is.
Phone Number: +6221 30029975 or +628 577 8292 872
Social Media: @theroyalkitchen.id on instagram
Address: Jalan Mega Kuningan Barat No. Kav 3-5 The Bellagio Mall Lt.GF Unit 16 Kuningan Timur Setiabudi RT.5, RT.5/RW.2, Kuningan, Kuningan Tim., RT2, Kota Jakarta Selatan, Daerah Khusus Ibukota Jakarta 12950
Price Range:
Mains starting from Rp 69,500.00 – Rp475,500.00
Opening Hours:
11.00 – 23.00 (Monday – Sunday)
Bars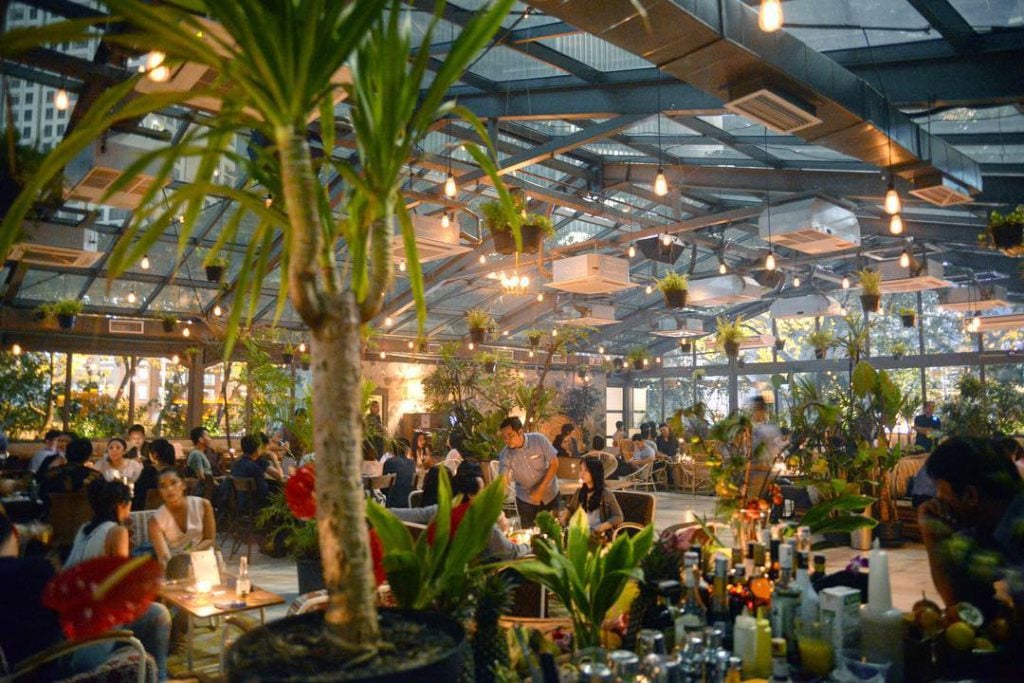 Jakarta is indeed a fast-paced city. And with its fast lifestyle, sometimes everything feels like it's moving too fast. So how about a short good time after a long hour of rush and heavy workload? You can try out bars inside this business district to lessen your workload.
Lucy In The Sky
Lucy in The Sky is opened in 2011 and as a restaurant and bars, this has been popular among Jakartans youngsters and adults since then. This place is not only famous because of its quality, but also because this place can also be considered as what people say as 'Instagrammable'. So people that are coming here are not only coming for their dishes or drinks but also to fill their social media with a photo of them inside this place.
There are lounge, bar, and also a restaurant inside this place so you can hang with your friends and colleagues to ease your mind and ready to start the next day. When you enter this place, you'll be greeted with old fashioned stuff that will bring back your memories to the old times. Not only that, but Lucy in the sky also uses the eco-green concepts that might be unique and fresh in 2011. You can see and enjoy the skyscrapers and Jakarta's night sky from this place. Varieties of cocktails are also served here, you can try out their signature or even cocktails that are easy to find anywhere. Compared to the other place, the price that is offered by Lucy in The Sky is also pretty affordable so you don't have to be afraid about your bills Because this place is known as the hangout place for the Jakartans, a lot of people gathered and tons of events are also held here.
Phone Number: –
Social Media: @lucyintheskyjakarta on Instagram
Address: Gedung Verground Lt.2 Jalan Lingkar SCBD, Jl. Jend. Sudirman No.14, RT.5/RW.3, Senayan, Kec. Kby. Baru, Kota Jakarta Selatan, Daerah Khusus Ibukota Jakarta 12190
Opening Hours:
16.00 – 01.00 (Sunday – Thursday)
16.00 – 03.00 (Friday – Saturday)
So there you have a guide around Mega Kuningan. We hope this helps you explore the area! Be sure to explore on weekends because the area is prone to traffic jams! Don't forget to check out other neighborhood guides around Jakarta!