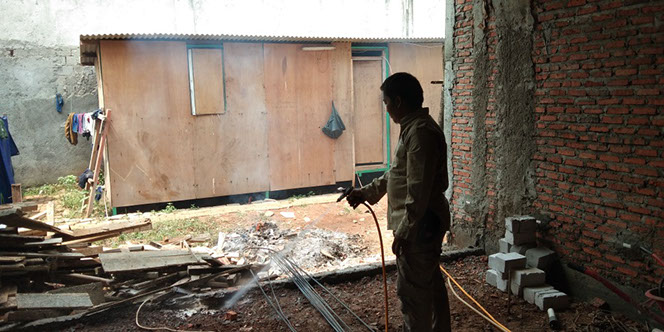 Uncategorized
5 Best Pest Control Services in Jakarta
Jakarta, as the capital city of Indonesia, is densely populated with over 10 million residents. Every year, thousands of people from all over Indonesia and even foreign countries come to build their business, find jobs, go to school, or just simply live there. With these different purposes and high demand, it results in pollutions, wastes, and even pests. Specifically, pests are animals such as rats, flies, mosquitos, cockroaches, termites, and ants. Those pests are harmful to environments and material things, that's why it has to be eradicated.
These needs incentivize people to open the business to control a pest called pest control services. These pest control services are giving treatment, preventive actions, and even quality control to kill pests. It also accepts services for residential and businesses such as hotels, restaurants, malls, shopping centers, hospitals, schools, universities, residential, and construction sites. Are you currently looking for a way to deal with insects or pests? In Jakarta, several Pest Control services provide ways to solve your problem with pests. Don't let anything ruin your life and expect to live Pest-Free!

Why Should We Get Rid of Pests?
Did you know that pests that roam the house can cause disease? For example, ants that roam in dirty areas can spread harmful bacteria. Cockroaches can also spread dangerous diseases such as Salmonellosis. Likewise with mice who like to appear at your home. These animals can spread dangerous infections that cause food poisoning and leptospirosis. So, it is very important for you to control the pests in your house. The best way to get rid of pest problems is to call a pest control service. This service will certainly help you deal with pest problems in your home properly. Here are some Jakarta Pest Control services that you can call to help you.
1. BINTORO Pest Control Service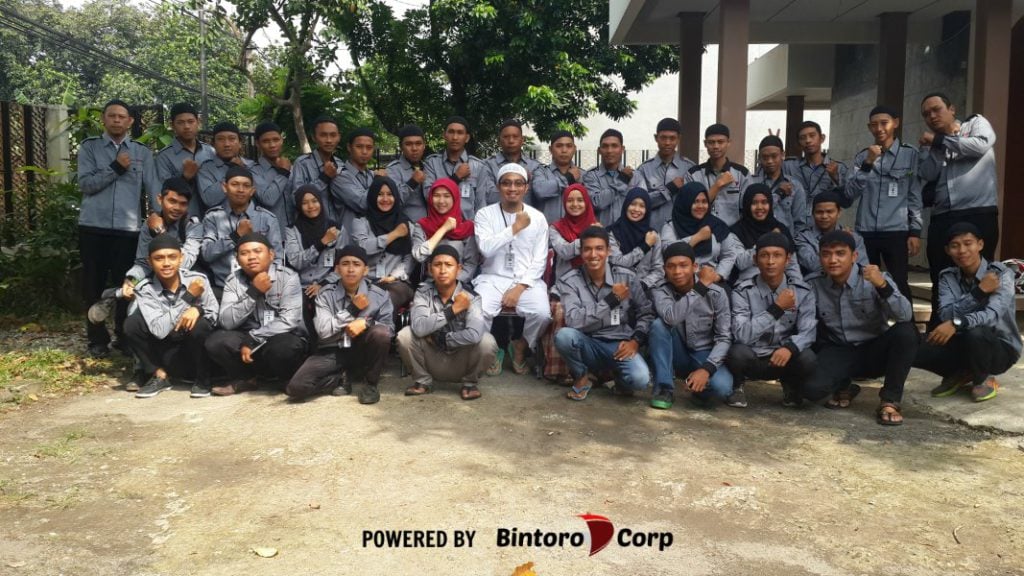 Bintoro accept services for many industry such as restaurants, malls, hotels, apartments, hospitals, pharmacy, school, logistics, construction, and many others. It has programs designed to take away cockroaches, lizards, ants, and rats. Other than pest control services, Bintoro also accepts services such as cleaning service, general service, and housekeeping, air conditioning services, etc. Refer to the services, Bintoro also gives treatment to make sure that the pests are all eliminated. For safety purposes, Bintoro also applies hygiene so the owner is not in contact with debris or waste to avoid pests Bintoro expects clients that use their service to be cooperative by applying these 4 values which are participation, exclusion, sanitation, and treatment to achieve maximum results. Bintoro sincerely cares for its clients and will handle any complain suggestions or critics.
Address:
– Gedung Palma One Lantai 5 Suite 500
– Jalan H.R. Rasuna Said Blok X-2 Kav. 4, Kuningan, Setia Budi, JAKSEL
Phone Number: (021) 2271 2770 / 0822 1030 5555
Email: marketing@bintoropest.co.id
2. BERLIMA KARYA SANGGARA Pest Control Services
Berlima Karya Sanggara has 3 main values, which are loyalty, integrity, and high protection. It gives service to eradicate pests such as rats, cockroaches, flies, termites, ants, and mosquitos. It includes rodent control, termite control, and both inside-out pest control. (Outside: to control insects such as ants, mosquitos, flies, and pest by fogging and spraying; Inside: the objects are construction and to control ants, cockroaches, mosquitos, and flies by Hand sprayer, ULV to object area). Their equipments are varied from hand spray, ULV, fogging machine, rat bait, and cat trap. Their services are pretty complete starting from preventive actions, control actions, and even quality control to maintain the number of pests left. All the programs are guaranteed to be done according to the health standard. Belrima Karya Sanggara is proven to be trustworthy, it has used by several and famous businesses such as hotels, villa, etc.
Address:
– Pondok Pinang Center Blok B10
– Jl. Ciputat Raya, Jakarta 12310, Indonesia
Phone Number: 021-7502949
Fax: 021-7502921
Phone: 0858-9295-8664, 0821-1364-1851 or 0878-8652-8430 at WhatsApp
Email: berlimakaryasangkara@yahoo.com
3. RENTOKIL PEST Control Services
This pest control service has 28000 employees spread in all over 60 countries in the world. In Indonesia, it operates under the brand of Rentokil and Calmic to give pest services control and hygiene services. Rentokil is one of the experienced ones in pests control for 45 years. It has received recommendation letters from several brands making it widely-known and gained a great reputation in the pest control industry. It helps and serves businesses in Indonesia such as hotels, restaurants, malls, and business offices. They will help you solve issues of pests such as rats, cockroaches, ants, flies, etc. The professionals and workers from Rentokil are proven to be trained and certified so the quality provided by this Rentokil has to be the best. Rentokil also provides eco-friendly pest control that is safe for the environment. There is also a service called pest-proofing where it wants to see and check deeper whether part of the building is susceptible to pests. It can give recommendations and inspections to help you avoid pests in the future.
Address: Jalan Letjen S Parman Kav N2, Slipi – West Jakarta, 11480
Phone Number: 08001333777
4. Proton PEST CONTROL SERVICE
Proton Pest control services give such complete services from free consultation, free survey, treatment, payment, after-sales service, and customer feedback. It helps to eradicate pests such as cockroaches, flies, mosquitos, centipedes, and termites. The clients of Proton include well-known businesses and even banks such as BCA, KFC, Gudang Garam, Hyatt Regency Hotel, and Kemang Medical Care (Hospital). It has also received permission from governments, and institutions to operate to ensure the quality and reputation of proton pest control services. Proton Pest Control service also operates in other areas in Indonesia such as Yogyakarta, Surabaya, Tangerang, Cikarang, Solo Semarang, Bogor, etc. In Proton it also uses another way to solve issues of pest instead of fogging, spraying, or ULV.
Address: Sulaiman No.3 Slipi – West Jakarta
Phone Number: (021) 53672377, 021) 53672378
Email: marketing@protonpest.com
Read also : 7 Best Housekeeper Providers In Jakarta
5. Fumida Pest Control Services
For more than 10 years, Fumida has been trusted to solve issues regarding pests by providing pest control services to your houses, or businesses. It is supported by highly trained professionals with more than 10 years of experience. It gives services such as fumigation, anti termites, pest control station, pest control mobile, and pest control one-time service. For termites problem, it gives guarantee for 3 years of work. The chemical liquid that is used is registered in the department of agriculture. Fumida has 3 fundamental values which are safety, innovation, and social effects. Fumida operates in several big cities all over Indonesia such as Surabaya, Malang, Solo, Yogyakarta, Bandung Jabodetabek, etc.
Address:
Head Office: Gedung Pembina Graha Blok 02, Ruang 228, Jl. DI Panjaitan No.45, Kel. Rawa Bunga Kec. Jatinegara, East Jakarta
Operational Office: Jl. Jagakarsa 1, No.7a, Jagakarsa, South Jakarta
Phone Number: 021 29049130, 0822-1132-1132
Email: info@fumida.co.id
So, there you have it! Some of the best pest control services for your home/office. If you happen to be having a pest problem in your house or your office, this list might be helpful for you, especially when you work or live near Jakarta. Don't forget to leave reviews and recommendations regarding those pest controls, so that everyone knows more about them!