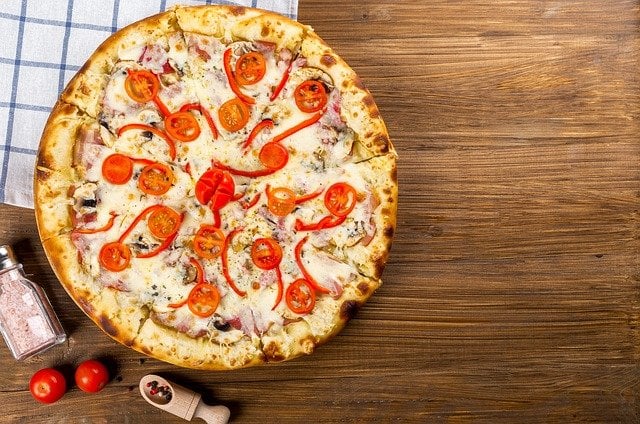 Local Guide
7 Pizza Hut Delivery Menu Recommendations: Enjoy The Great Pizza Hut Taste from Home!
Since the restrictions and regulations following the COVID-19 pandemic, food delivery have become more popular. People nowadays prefer food delivery as it is simple, convenient, and not time-consuming. One of the well-known and favorite food delivery services is Pizza Hut Delivery. Pizza Hut Delivery focuses on Delivery Service and Take Away. Pizza Hut Delivery understands your busy schedule and guarantees a 30 minutes time for each order. The order remains warm and delicious when it arrives. Here we have 7 Pizza Hut Delivery menu recommendations for you to enjoy from home!
1. Limo Pizza


This is an innovation from Pizza Hut and the newest menu! Like the name, this Limo Pizza is 1 meter long. If sliced, Limo Pizza from Pizza Hut Delivery consists of 3 Pan Large Pizza, with 36 slices of pizza. You can choose from Cheesy Galore, Meat Lovers, Super Supreme, American Favorite, and Tuna Melt. The pizza also comes with three dipping sauces, namely Tomato Chili, Garlic Butter, and BBQ. A perfect menu for large family and friends gathering!
2. Big Box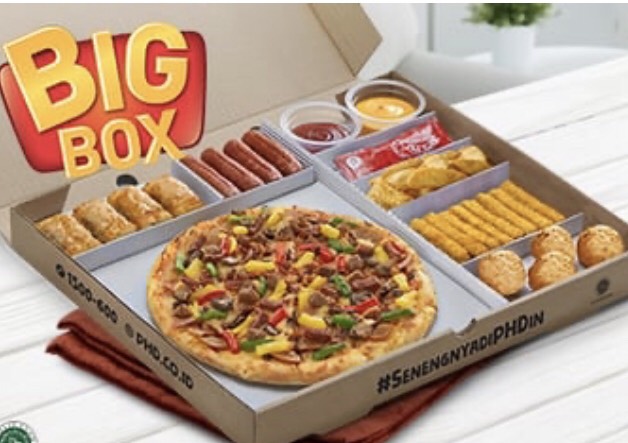 A menu in the shape of a big box caters to a wide variety of tastes and preferences. The Big Box consists of one regular pizza box with 6 choices of toppings, one serving of Chicken Sticks with grilled corn seasoning, four Choc Pops, four Chiz Pops, four Beef Sausage Bites, and one serving of Potato Wedges. It also comes with great dips. Pizza Hut Delivery legendary sauce, namely Hotmix and barbecue sauce. A great companion for dipping Beef Sausage Bites and Chicken Sticks. A perfect menu to try with friends for a night out watching a movie or football match as you'll never be bored with the combination in the box.
3. Super Supreme Pizza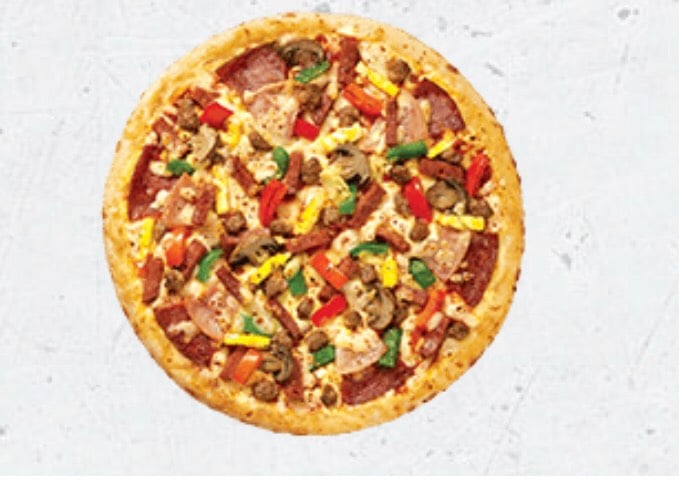 Pizza is the signature dish in Pizza Hut Delivery. There are plenty of toppings and crusts to choose from. One of the most favorite toppings is Super Supreme. Super Supreme is a Pizza Hut Delivery menu containing smoked chicken and beef, minced beef, beef burger, mushrooms, red peppers, and green peppers.
4. Splitza Signature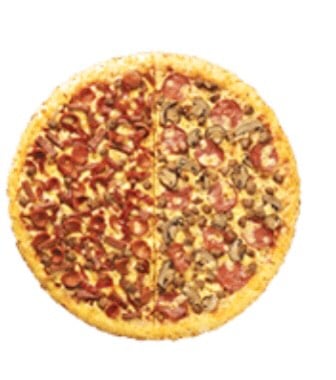 Can't decide between two of your favorite toppings? Don't worry, you can order Splitza Signature pizza. This Pizza Hut Delivery menu is unique for its two toppings in one pizza.
5. Beef Lasagna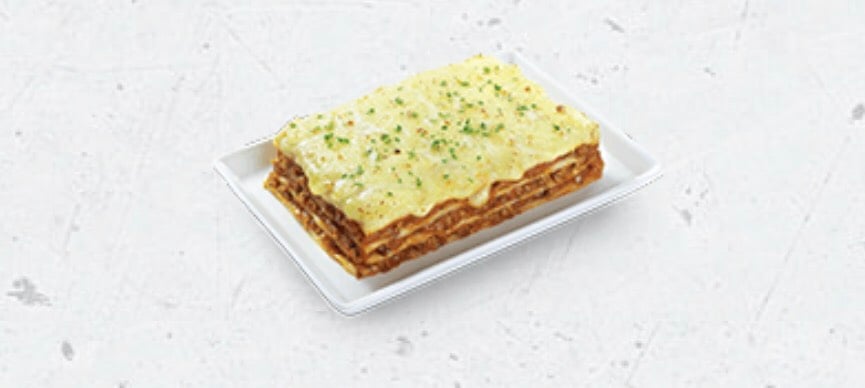 Pizza Hut Delivery menu has many categories. One of the most popular categories is pasta. Beef Lasagna is everyone's favorite since it has a fresh and homemade taste. The Beef Lasagna is made of pasta in layers with minced meat sliced ​​in the oven with creamy sauce.
6. Fresh Salad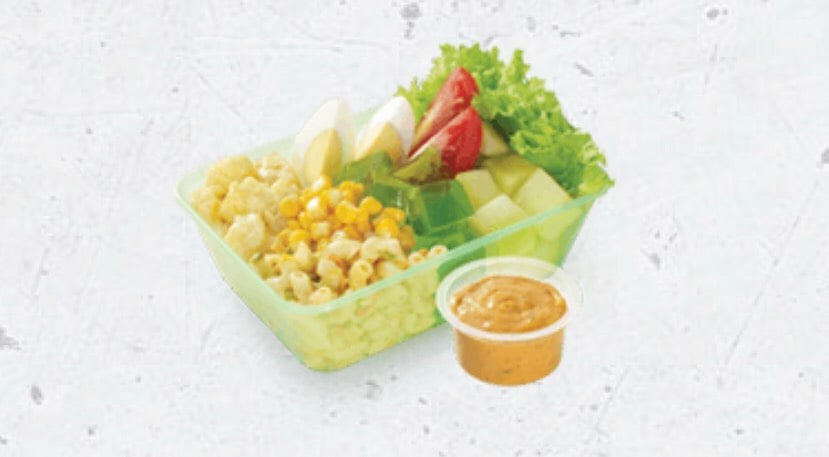 If you are craving a great salad, Pizza Hut Delivery also provides Fresh Salad. It is packed safely and tightly for freshness. The salad includes various vegetables and fruits, from lettuce, onions, kidney beans, corn, melon, potatoes, and macaroni. Boneless chicken breast is also a tasty addition to the salad. You can also enjoy the dressing such as; Thousand Island and Caesar.
7. Cheesy Dough Ball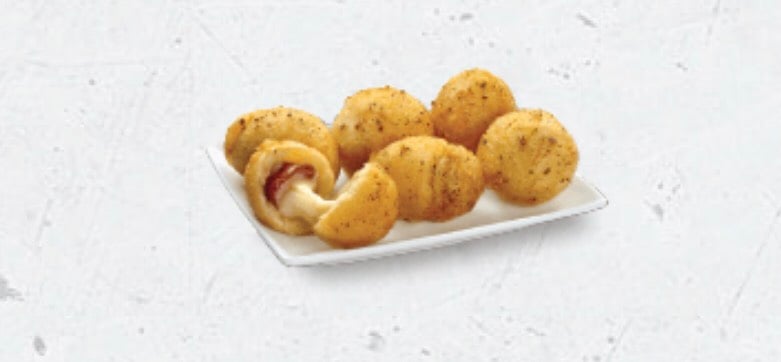 Did you know that Pizza Hut Delivery also offers snacks? From sweet to crispy, you can enjoy it from the ovens of Pizza Hut to your home. One of the snacks is Cheesy Dough Ball. It is pizza bread stuffed with mozzarella cheese with smoked meat. A perfect snack to accompany you binge-watching your favorite series!
You can order Pizza Hut Delivery menu from Pizza Hut Indonesia application, their website, or by calling the call center at 1500 600. You can pay for online orders in two ways, namely Online Payment and Payment on Delivery. Online Payment consists of Credit Card, BCA Virtual Account, Shopeepay, and GoPay.
Meanwhile, Payment on Delivery is payment via Delivery Man who delivers if you choose the Delivery service, which consists of Swipe on Delivery via an EDC machine and payment in cash. So, what are you waiting for? Order your favorite menu from Pizza Hut Delivery right now!