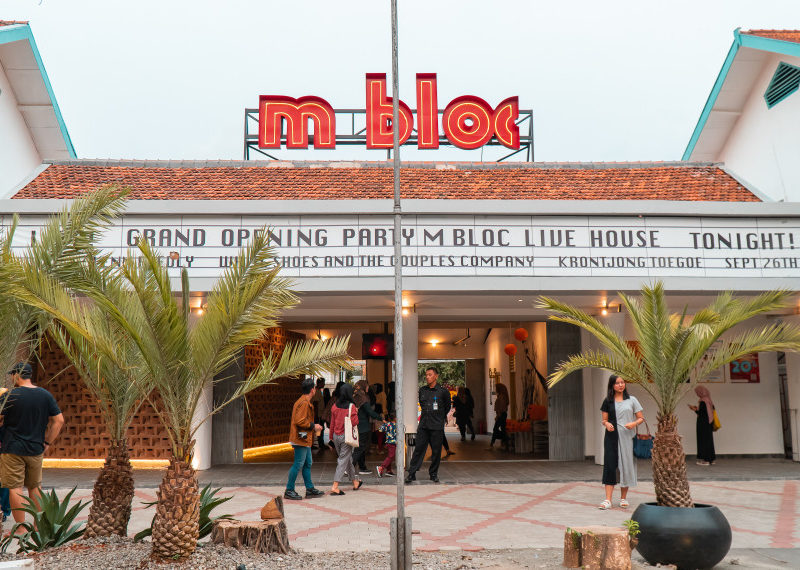 Local Guide
Best Hangout Places to Make Friends in Jakarta
You made it, you just moved to Jakarta, definitely a new city for you. It's exciting and maybe a little intimidating for you. Then, you might be wondering about the best way to make new friends. If you are looking for the best ways to meet new friends in a new city, first think about what places support you to be fun to get out of your comfort zone in a brand new place and activity. However, if you are truly open to new experiences, making new friends in a new atmosphere is not that difficult for you. Need some good ideas first? Take a look at our list of fun places to meet new friends in Jakarta.
1. M Bloc Space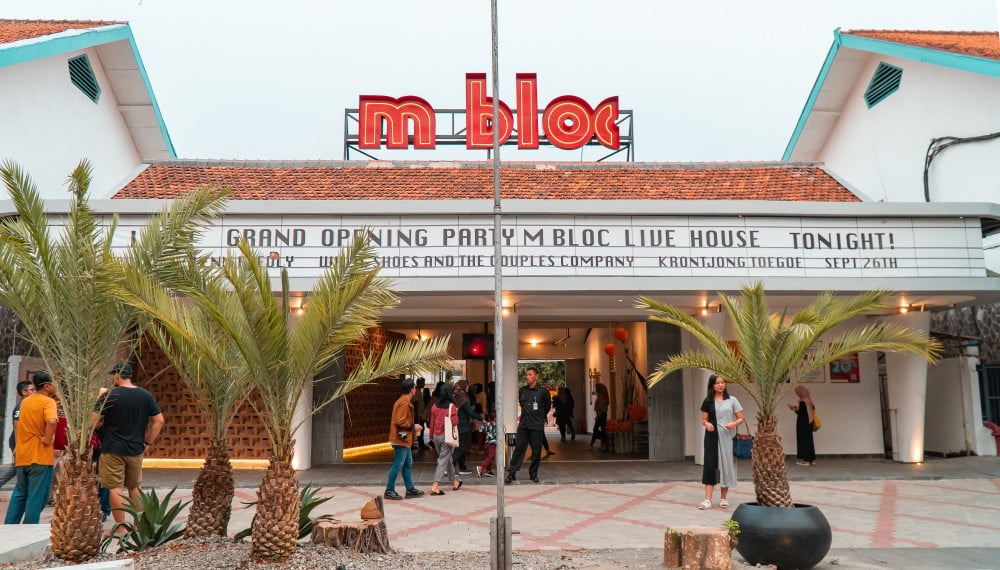 Boisterous laughter and lively chatter typical of young people hear on Panglima Polim Raya Street, South Jakarta. A crowded place called M Bloc Space. A glimpse of vintage-style house building with tropical 1950s architecture. M Bloc Space is a new creative space that accommodates the needs of creative urban youth. Here, a lot of people gather mostly according to their hobbies. From culinary, coffee, automotive, homeware, music, to local fashion. M Bloc Space is indeed known for its ambiance excitement. You can break from the routine as well as look for a new atmosphere that will make it easier for you t make new friends too. Some tenants here are Unionwell, Tokyo Skipjack, Kedai Tjikini, Mbok Ndoro, Mr. Roastman, Titik Temu, Oeang, Chickro, Connectoon, Demajors, Kebun Ide, Padang to Go, and Suwe Ora Jamu.
M Bloc Space is indeed a very famous place for young people in Jakarta. The location is right before the Blok M Terminal. If you use MRT, you can get off at the ASEAN MRT Station. When you enter the front part of M Bloc Space, you will see an outdoor concept building. This central space is a gathering point for young people for public discussion. The inside of M Bloc Space is more indoor and is used as a musical stage. Some popular musicians also often perform here, ranging from local to international musicians. M Bloc Space can be a very ideal choice to hang out with friends while at the same time adding new experiences and making other new friends in the slang in Jakarta.
Address: Jl. Panglima Polim Raya No.37, Melawai, Kebayoran Baru, Jakarta Selatan
Social Media: @mblocspace on Instagram
Read also : Expat-Friendly Hang Out Places in Jakarta
2. COMO Park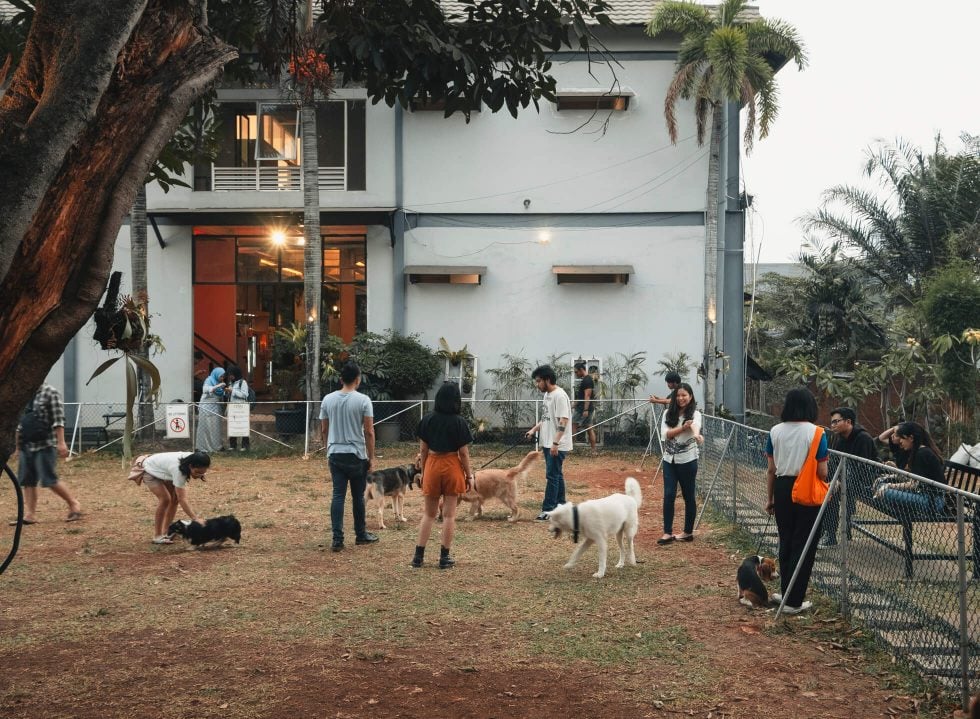 COMO Park is a community hub of several restaurants, shops, and cafes. Interestingly, COMO Park provides a dog park with a guardrail so that beloved dogs can move more freely in the park without a leash. Really suitable for you to find friends who are both dog lovers because there are several dog-lovers communities there so you can join them. A shared love pet is an instant conversation-starter, right? If you love dogs and the outdoors, taking your dog to COMO Park is definitely one of the best ways to meet new friends. Dog parks allow your furry friends to go off and enjoy themselves in a controlled environment under your supervision. While you let your pet have a fun time in COMO Park, you can also spend your time talking to other people who have brought their pets to the park. You can share your pet's food choices or the shampoo brand that you use.
Lots of dog breeds that are taken for a walk and play by its owner, like the little Chihuahua, Poodle, Beagle, or big dogs like Siberian Husky, Golden Retriever, and others. It can be hard to find people who share the same interests as you, so if you are at a place that is filled with people who actually have your same interests, it will be sad if you don't make the most of the opportunity. Visitors who come to COMO Park usually play with dogs there, then continue to restaurants or cafes around the COMO Park. Once satisfied playing, you can rest by visiting several cafes and restaurants in COMO Park, including Pizza Place, Kenta Tendon, Say Something Coffee, and Lokal Deli.
Address: Jl. Kemang Timur No.998, Bangka, Mampang Prapatan, Jakarta Selatan
Social Media: @comopark998 on Instagram
3. Gelora Bung Karno (GBK) Stadium
For the sake of health, maintaining fitness is very important to do. One way is to exercise. Unfortunately, some people don't have the time to exercise because of tight activities. Or maybe… You don't want to exercise because you don't have friends to accompany you? Well, you don't need to worry. You can come to exercise in the Gelora Bung Karno Stadium, Central Jakarta. There, you can get casual acquaintances with people who are exercising too.
It must be nice to have a new friend who has the same hobby as you, like exercising. Visitors who come there also do various types of sorts, such as work out, jogging,  or running. But the most popular ones here are running, because there are also well-known communities, such as GBK Night Run, an exciting community that organizes regular running activities on Friday night at the GBK Stadium. If you want to find alternatives to spend Friday night in a more healthy and fun way because you can all while looking for new friends, join GBK Night Run is the right choice. 
This is very suitable for those of you who just settled in Jakarta and want to make friends, you can join in the community of running enthusiasts. They do have weekly gatherings and exercise every Friday on 7 PM. So, you can share it with each other. Because, besides exercising, socializing is also one of the mandatory and most important activities that you have to do. With a fun sports community like this, now you don't have the reason to be lazy to exercise because you don't have friends! You can directly come to the Zone 6 of the GBK Stadium. Grab your running shoes and break a sweat!
Address: Jl. Pintu Satu Senayan, Gelora, Tanah Abang, Jakarta Pusat
Social Media: @gbknightrun on Instagram
It is fascinating how these 3 places can be opportunities to meet friends and develop long-lasting relationships. The next time you go to any of these places, try to strike up a conversation with people and make new connections. Hope this helps and have fun!